After weeks of drought and high heat, yesterday dawned with a dark, cloudy day. It was supposed to be sunny and 90s, so we wondered; it felt like it wanted to rain. But because of the forecast and the past drought, we thought "No way!" Then it began with thunder and fat, heavy drops which quickly turned into a downpour. All totaled, we got 1.33 inches of wonderful soaking rain. We were so grateful! After all, we'd been spending about 10 hours every day watering six gardens plus the livestock. We're so blessed to have two good wells and David's water hole.
The gardens are all looking great, despite the heat, drought, and grasshoppers. We've continued mulching, weeding, and fertilizing where needed and it seems to be working. Our potatoes are starting to bloom, which means under the ground, there are new potatoes setting. And no blister beetles to be seen.
Last year we were thrilled to find a single Monarch caterpillar on our butterfly weed. This year, we've been seeing quite a few Monarchs fluttering around as opposed to many years of not seeing a single one. And this morning, I checked the flowering butterfly weed in our front flower bed and found not one, but a whole "family" of Monarch caterpillars! I'm so thrilled to see those beautiful, striped fellows among the bright orange blooms, which the bumble bees are happily gathering pollen from.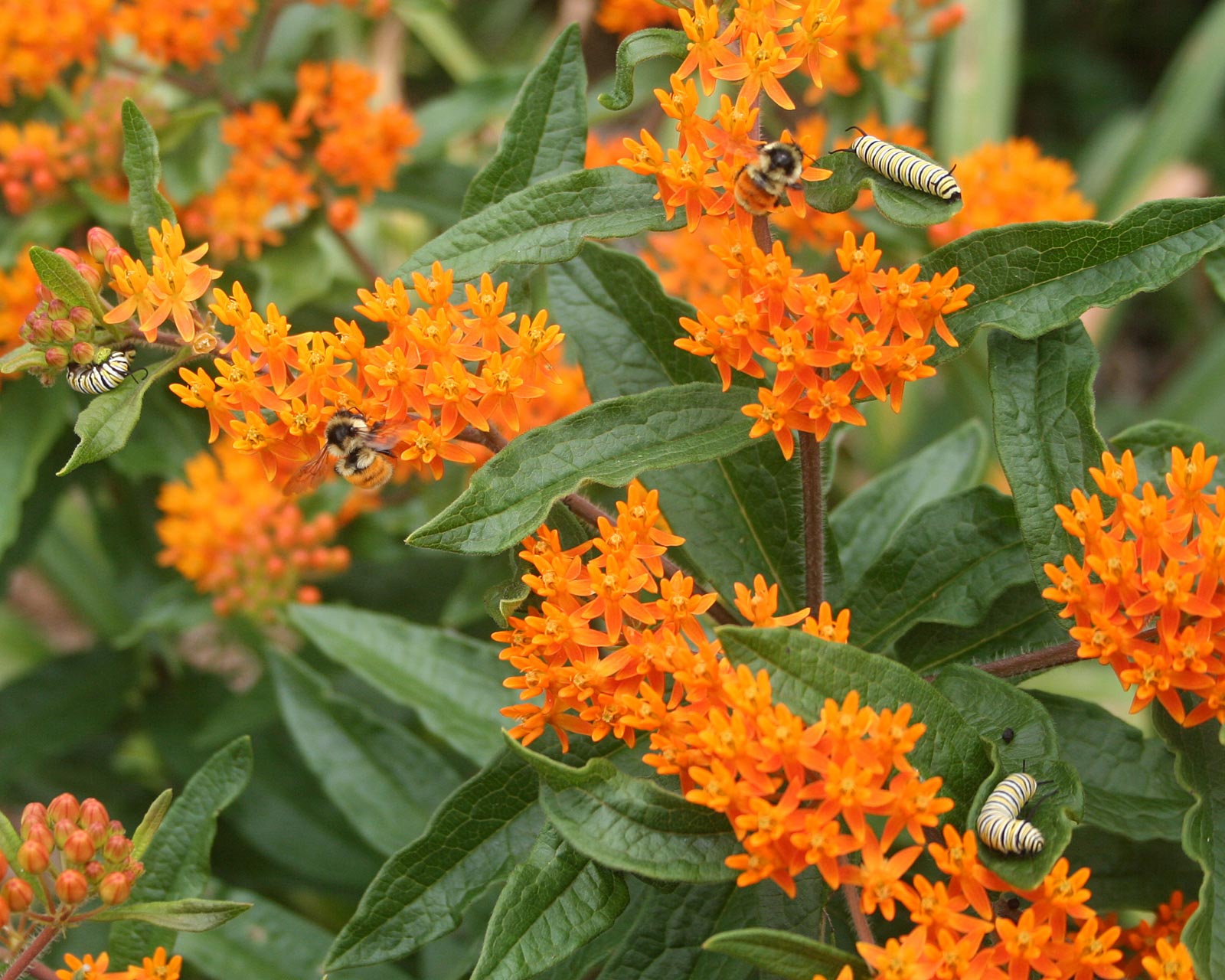 More rain is a strong possibility tomorrow. Life is good! — Jackie