As if we haven't been busy enough, getting ready for our weekend seminar, the two long rows of Provider green beans I planted for Bill and Kelly, got ripe much faster than I'd expected. Holy cow, they made tons of beans fast! But then, that's why they're called "Providers," huh? Not wanting them to go to waste, I picked more and more, canning them up every day. The family came up yesterday to pick up their dog, Buddy, who we had been dog-sitting for while they were on vacation, so they had two big, fat boxes full of canned beans to take home. (I've got so many jars of them on my pantry shelves, it's embarrassing!) But I finished up the basket I'd picked yesterday and also have those pint jars sitting on the kitchen island, ready to put away.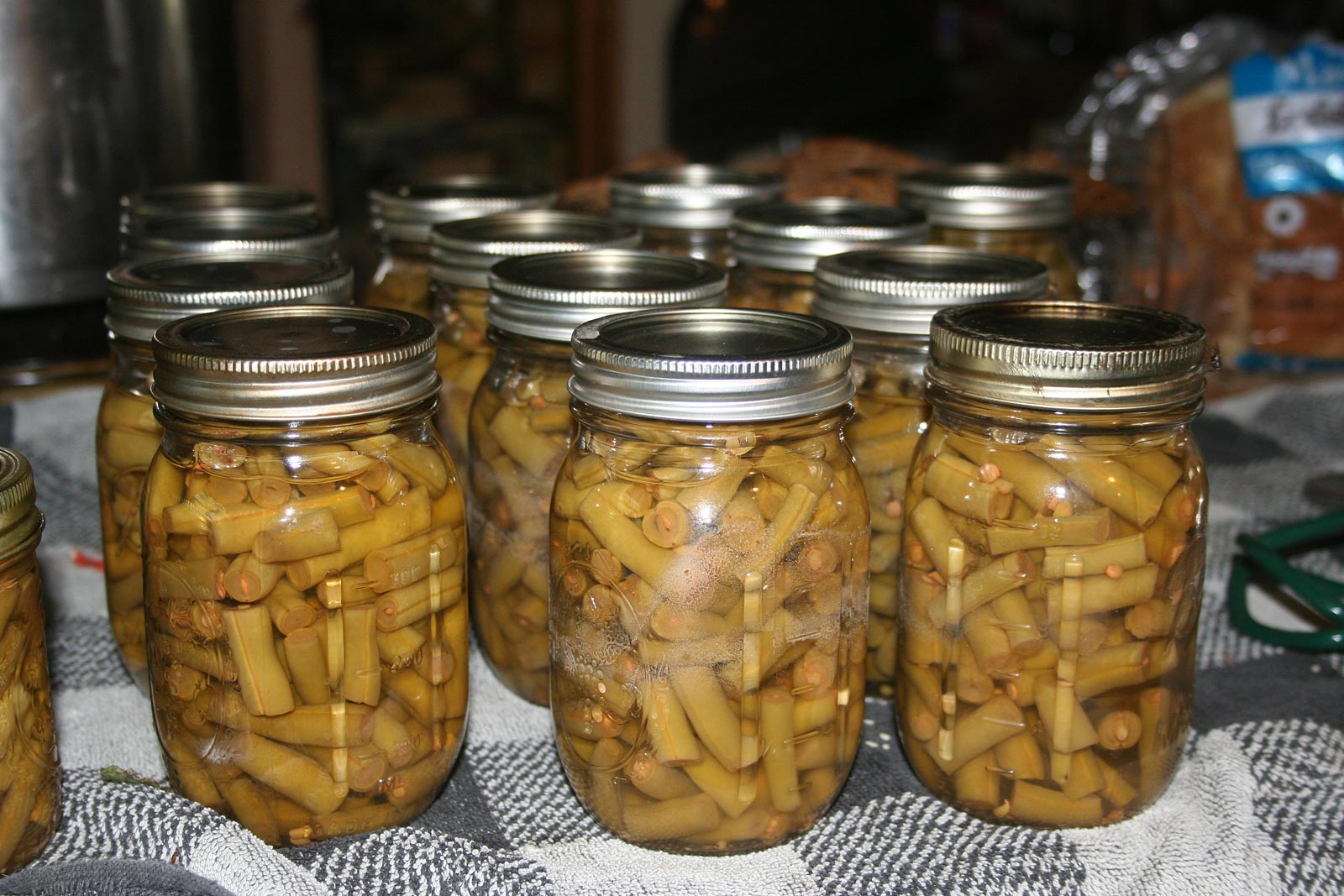 I picked our first Early Polish watermelon and after we had lunch, I cut it open, and we all had a big piece. I gave everyone a little bowl to put seeds in. Wow was that watermelon ever sweet and juicy, despite the drought. I loved it that it had a nice, thick rind. That translates into some wonderful watermelon rind pickles — our favorite treat. And there were not many seeds for such a fat melon, either. Some early melons are pretty seedy characters, and you spend more time spitting seeds than eating melon. Not so with the Early Polish. What a darling of a melon! Of course, our Sweet Dakota Rose melons are pretty hard to beat. We've got some very big ones now. They're an "icebox" watermelon but one sure wouldn't fit on my refrigerator shelves! I can't wait until we eat our first one.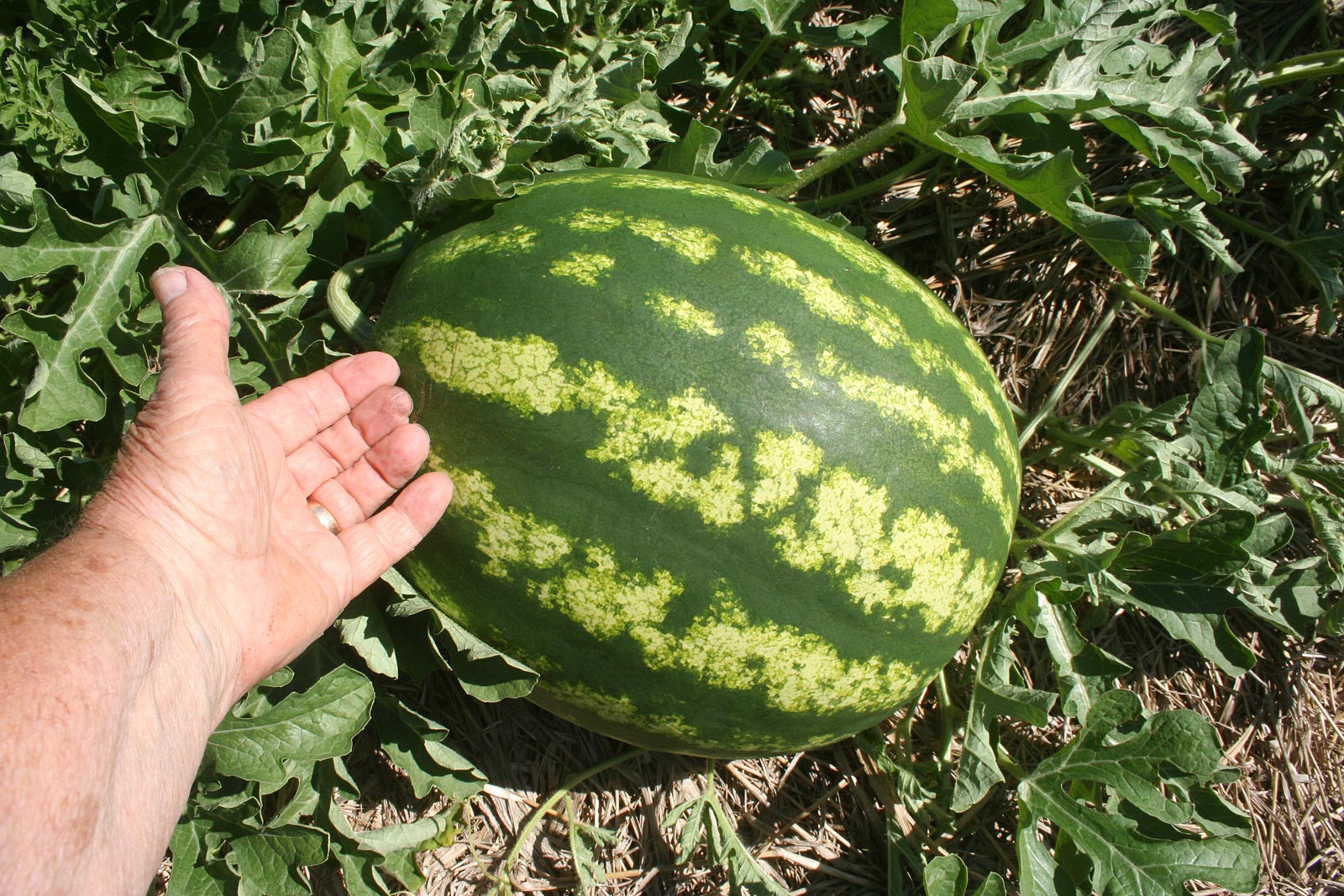 The Blue Jays are getting into our corn. Darn birds! Even though I feed the birds, these pests tear open the ripe ears and peck the corn off the cobs. This afternoon, our friend, Heather, is coming out and will help stapling paper lunch bags over the ripest ears, which are the ones they attack. Hopefully that will save them so we can harvest seed. Will's Seneca Sunrise is such a great sweet corn, everyone wants seeds. (Including the Blue Jays!) Coming right along is a new heirloom Canadian sweet corn, Simonett. I bought some seeds and planted all I had. Wow, what nice plants. They're shorter and have at least two nice, long ears per plant. Will and I ate a cob raw and boy was it ever tasty and sweet. We'll be keeping that one, for sure!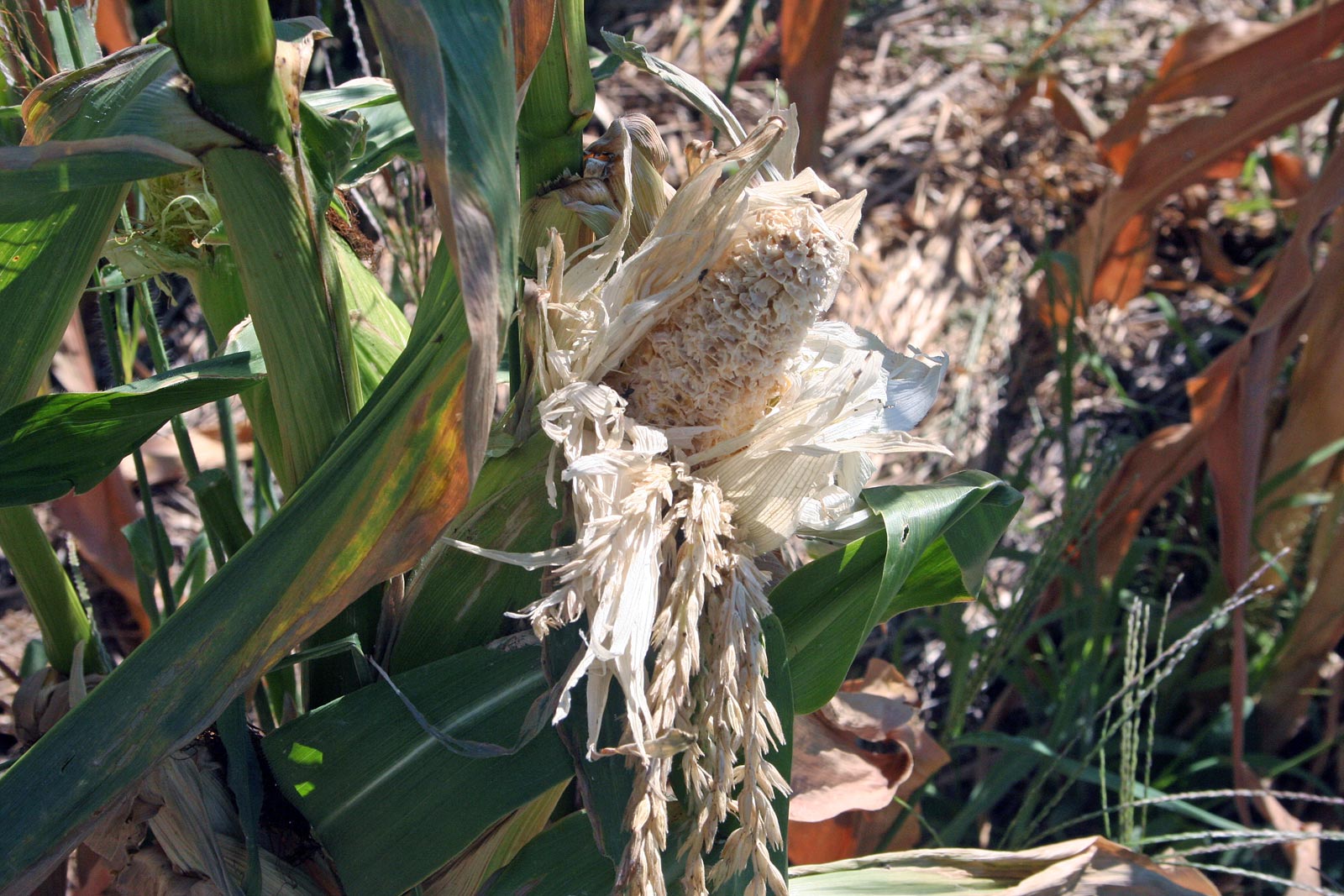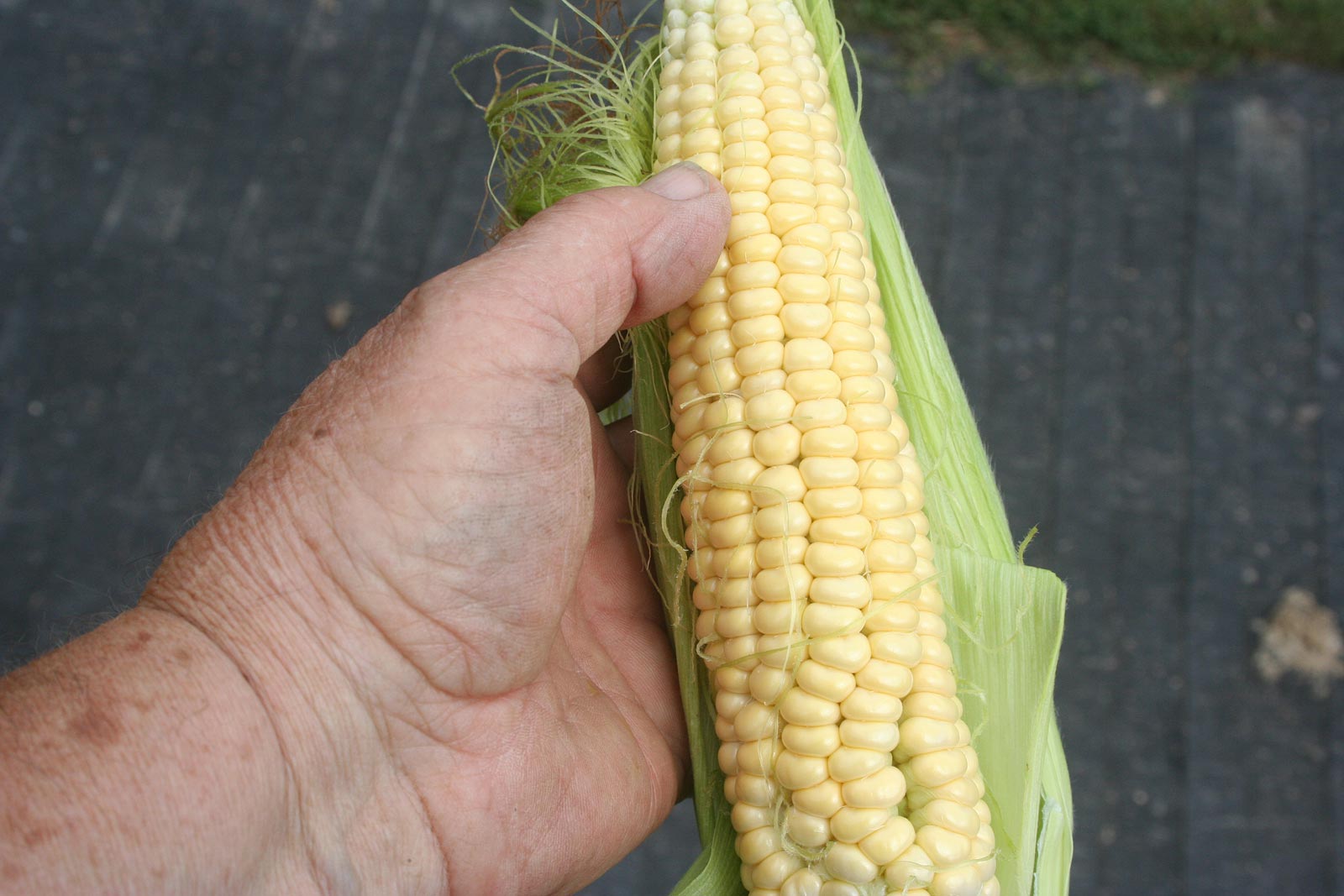 Our drought continues but we had a little rain the other day, a whopping .23 inch. But, hey, anything is much appreciated. Whew! — Jackie