It seems that suddenly, everything is ready! I was canning corn like mad when Alisha texted me and said she'd like to come over so I could show her how to juice her grapes with our Mehu Liisa steam juicer. Of course, I said "yes" and got another batch of corn ready for the canner as I knew it would take her over an hour to get here. Boy, have we ever got corn canned up now! The last batch I did was Calico or Mexican corn, which is made with dices of red and green sweet peppers in it. We like it in a wide variety of recipes, and I was running low in the pantry. I had just finished taking it out of the pressure canner when Alisha arrived.
Boy, did she have a nice grape harvest, despite the drought. (And she couldn't water the grape vines either as she has no running water.) She brought two big dish pans full. We set about putting the Mehu Liisa together and filling the fruit container with grapes. One pan completely filled it, so we did two batches. It's so cool to watch the jar catching the trickle of hot juice All in all, she ended up with seven quarts of beautiful juice It smells so wonderful too!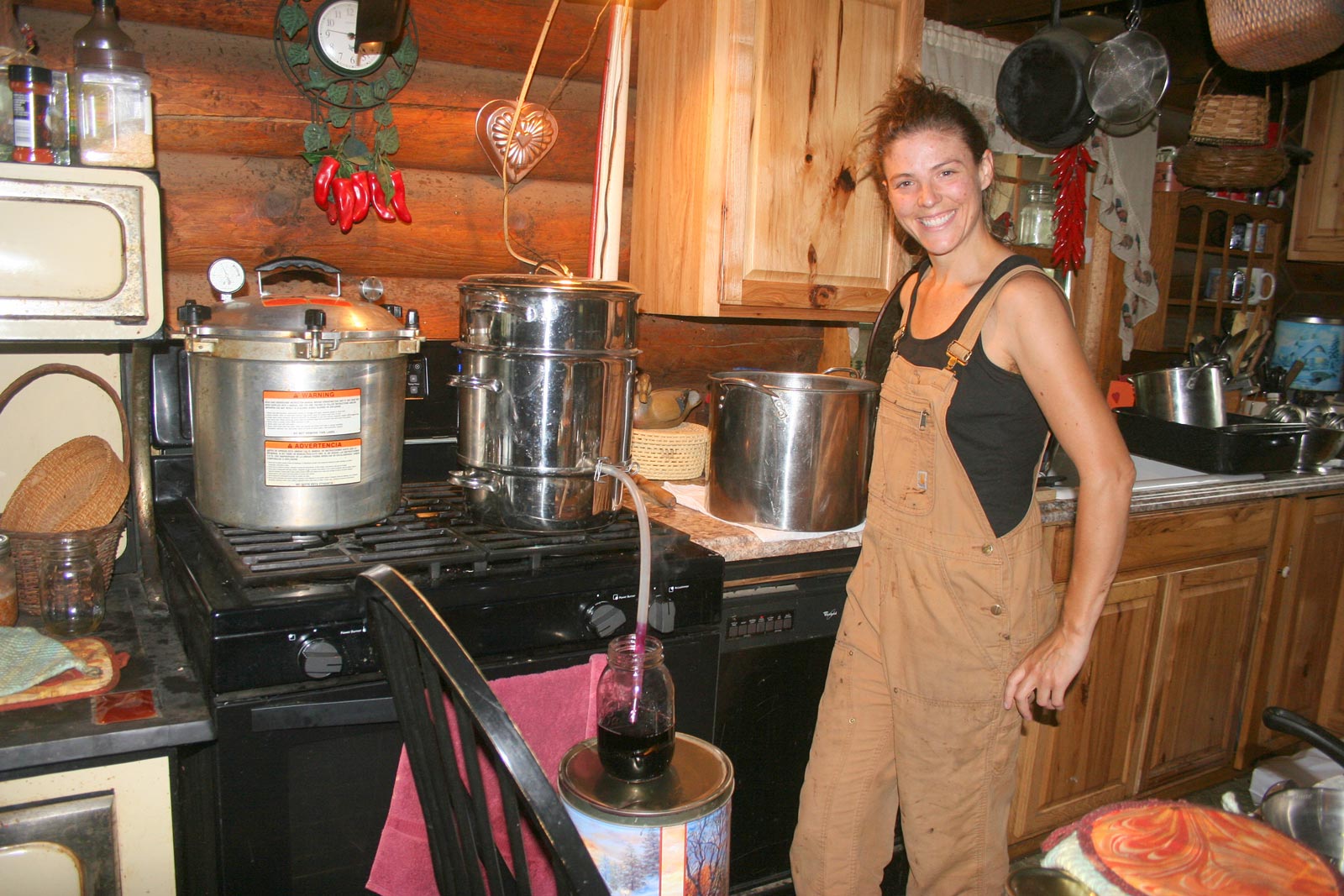 I've been continuing to pull in corn, string it up to finish drying, then basket after basket of various tomato varieties to save seeds from. The Sand garden is starting to look red from all the tomatoes. We're really grateful to have this harvest, despite the drought.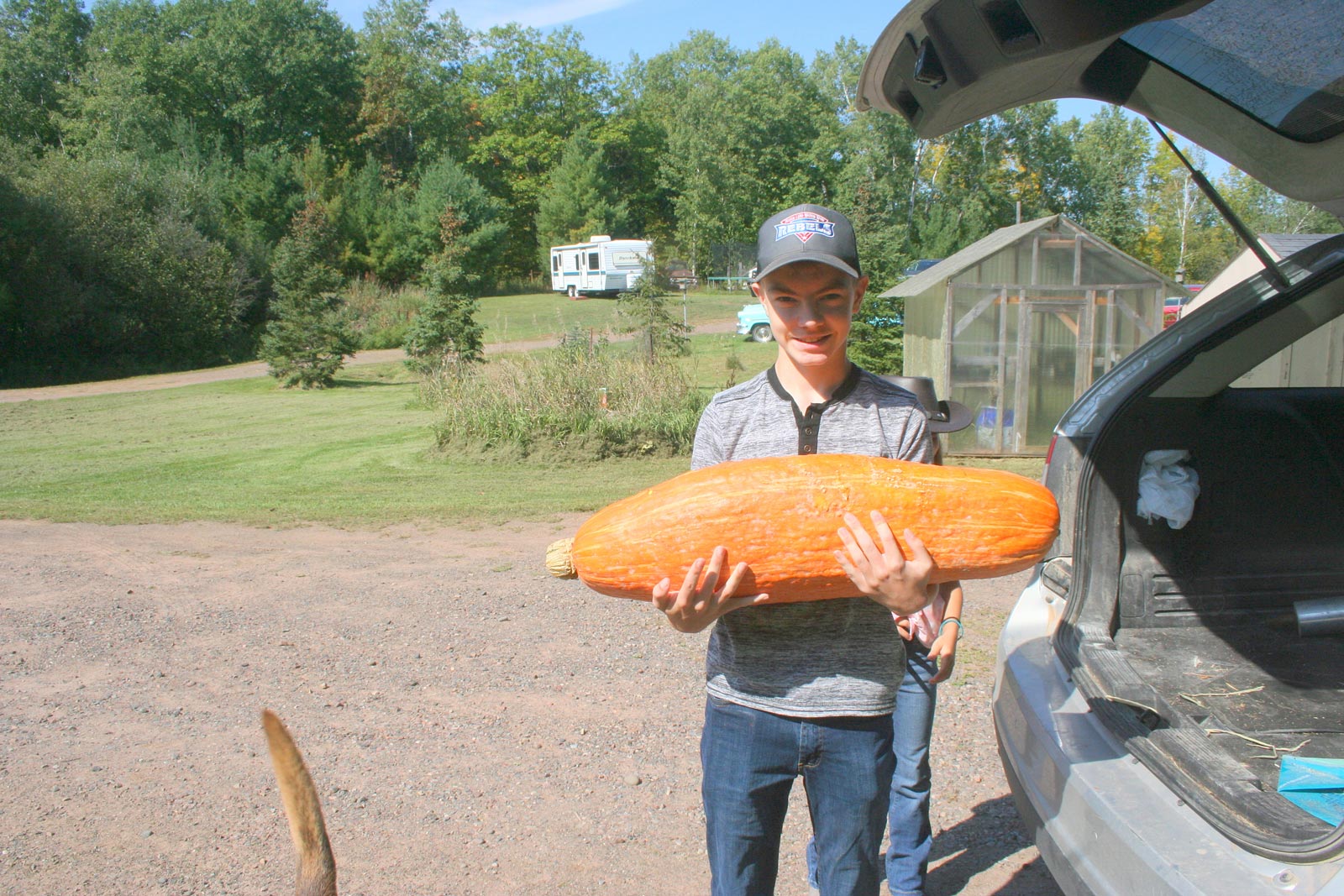 This year, we planted an old Native squash, originally from Wisconsin, Gete-okosomin, in the Wolf garden. I did plant it in the North garden two years ago and I was not impressed. Not a big harvest; only two squash, and the flavor was only so-so (in fairness, it was a little immature). But holy cow, this year, those squash are huge! Will picked one, not the largest squash, to take down to my son, Bill's birthday get together on Sunday. I thought it would be fun for the grandkids. Yep, they were impressed, alright. We had a wonderful day, although way too short. Delilah was loving Ava's chicken but I'm not sure if she wanted to pet it or put its head in her mouth as she's teething.
— Jackie