We woke up to thundering rain this morning. It had rained all night and now, in the afternoon it's still raining. Gloomy except for we know that, finally, our drought of all summer has definitely broken. Thank God! Two days ago, the forecast said frost, so our friends, Dianne and Gina from the Watering Can in Cook, came out to pick pumpkins. We sure had a great time, finding and carrying out to their truck, nice, round, fat, orange pumpkins, our earliest crop. They ended up with a truck and van nearly full — and that was just some of them. They'll be back to pick more in a few days as the rest of them continue to ripen. Dianne's husband, Mark, came with them and our friend, Heather, was also here. So it was a quick, fun job and nobody had to work hard.
I've been continuing to harvest tomatoes and corn, taking the seed out of about a dozen varieties of tomatoes every day. Every time I go out to the Sand garden, I find more "favorites." One of our best newcomers is Sasha's Altai, a Siberian tomato that Sasha, a local Siberian gardener, carried 20 miles to an American seed gatherer, saying it was the best tomato in the whole country. Now that's dedication! And Sasha was far from wrong. Such a tasty tomato! And so productive too. Another favorite is a striped plum tomato with awesome coloration called Gargamel. This gorgeous tomato sure livens up salads with both its taste and coloration. Wow! Is all we could say.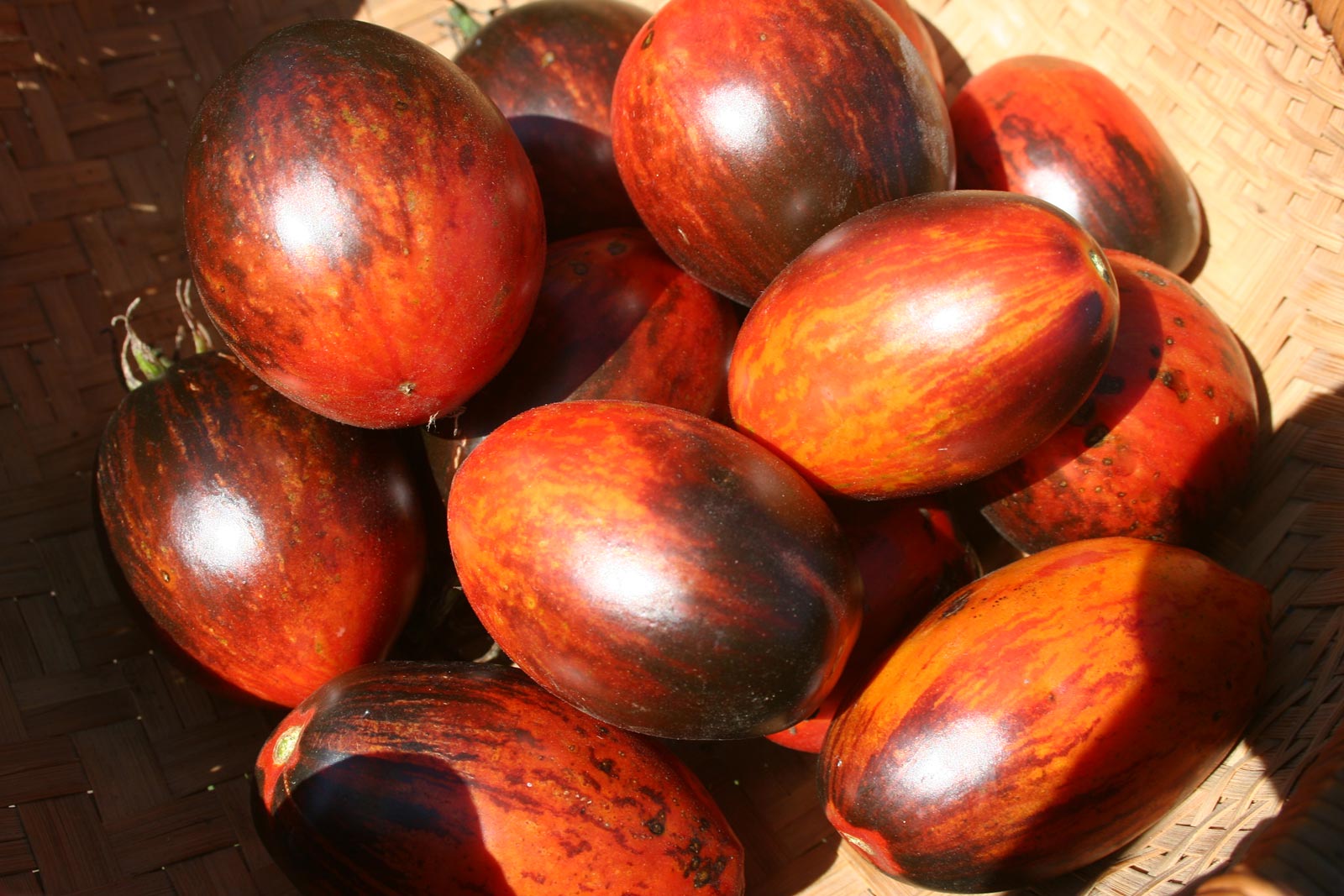 Our friend from southern California, John Carone, who had attended two of our seminars with his wife, Mia (who gave us our wonderful tomato, Mia's Italian Paste! and others), came for a visit. He had been working in the Twin Cities and drove up for a visit. We sure had a great time, catching up and showing him around the gardens. He was wowed by some of our cherry tomatoes and I'm sure they'll be growing some of them real soon. John and Mia and their kids have become extended family to us so we were sure sad to see him go. He promised they would come visit sometime soon.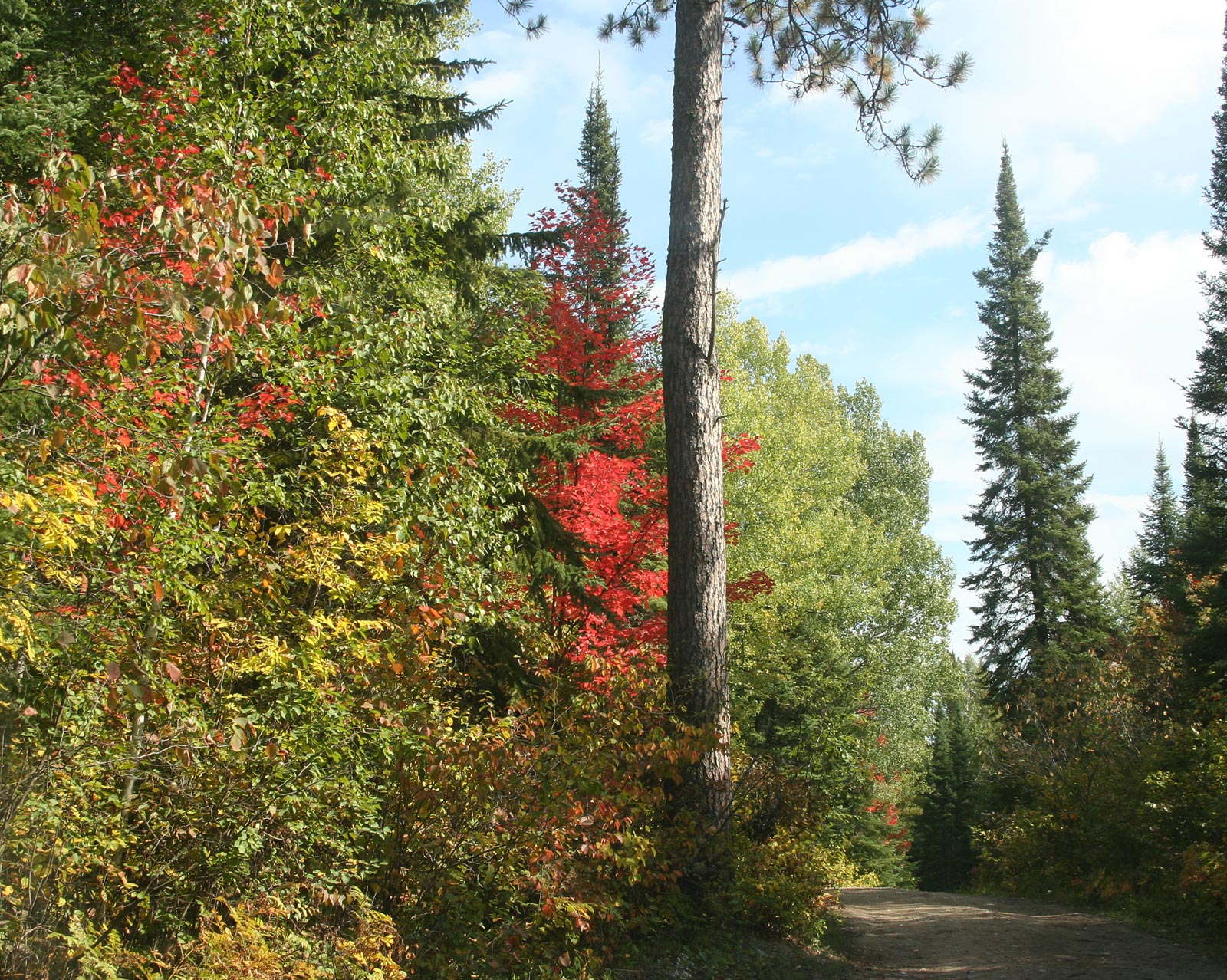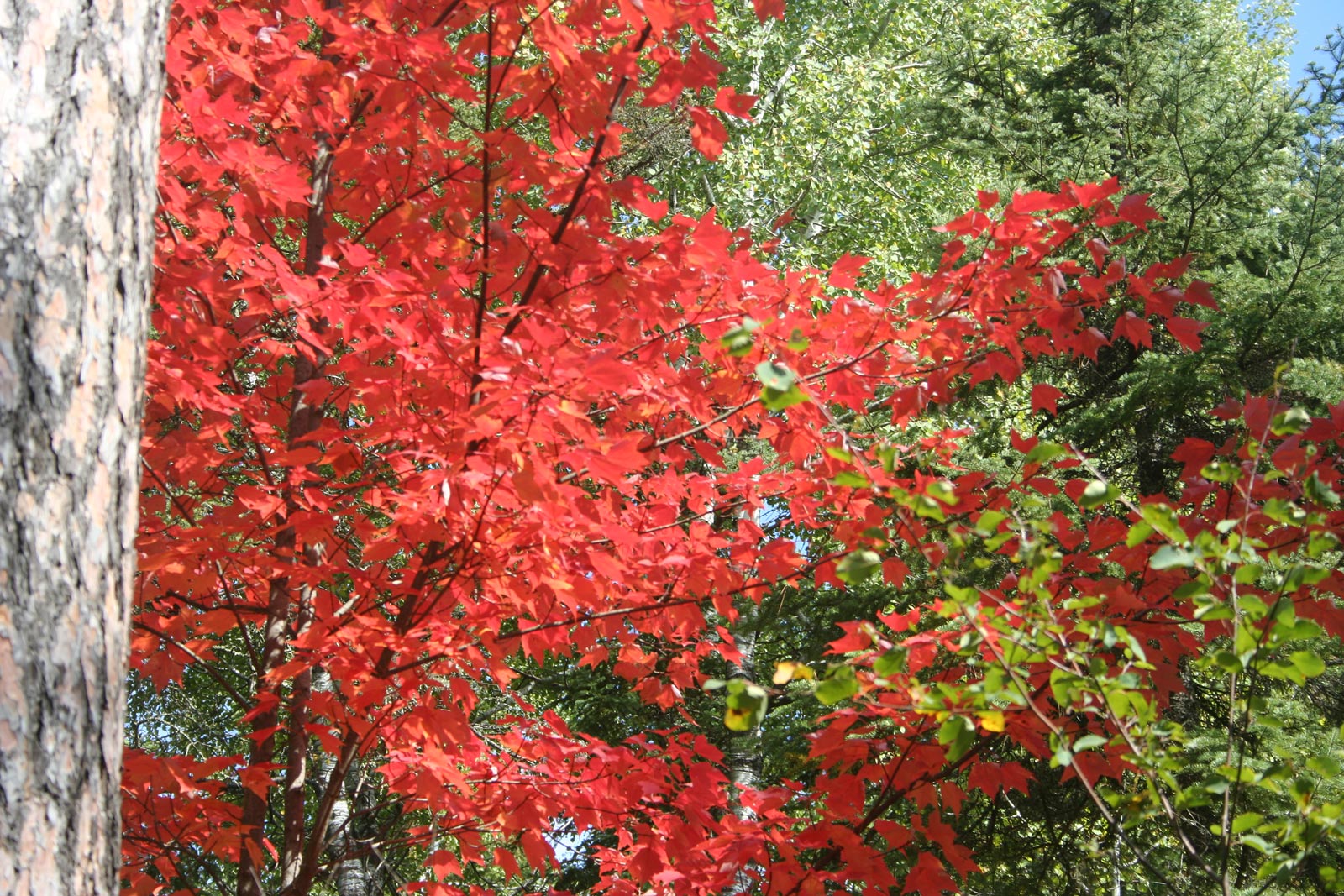 The fall colors are spectacular this year, I think chiefly due to the drought. I love driving down our driveway now. Just think, folks drive hundreds of miles to see the fall colors and we get to see them every single day! — Jackie