After a summer of drought, we were glad to see the rain, but we were also chomping at the bit to get stuff in the gardens harvested before that dreaded fall frost arrives. We have been so grateful that we haven't seen any yet. That's real unusual as by now we usually have been clobbered but good. We've harvested two truckloads and two van loads of pumpkins but there are still lots out there, as well as squash, peppers, tomatoes, beans, corn, and … Oh crap, I don't want to think about it while my post-surgery knee is still healing! I am still taking it easy as I want it to heal. But you know it is hard.
On Saturday, David's girlfriend's mother, Karla, came over to help us and she shelled a whole five-gallon bucket of dry beans. I tied up ropes of corn to dry and we had a great visit.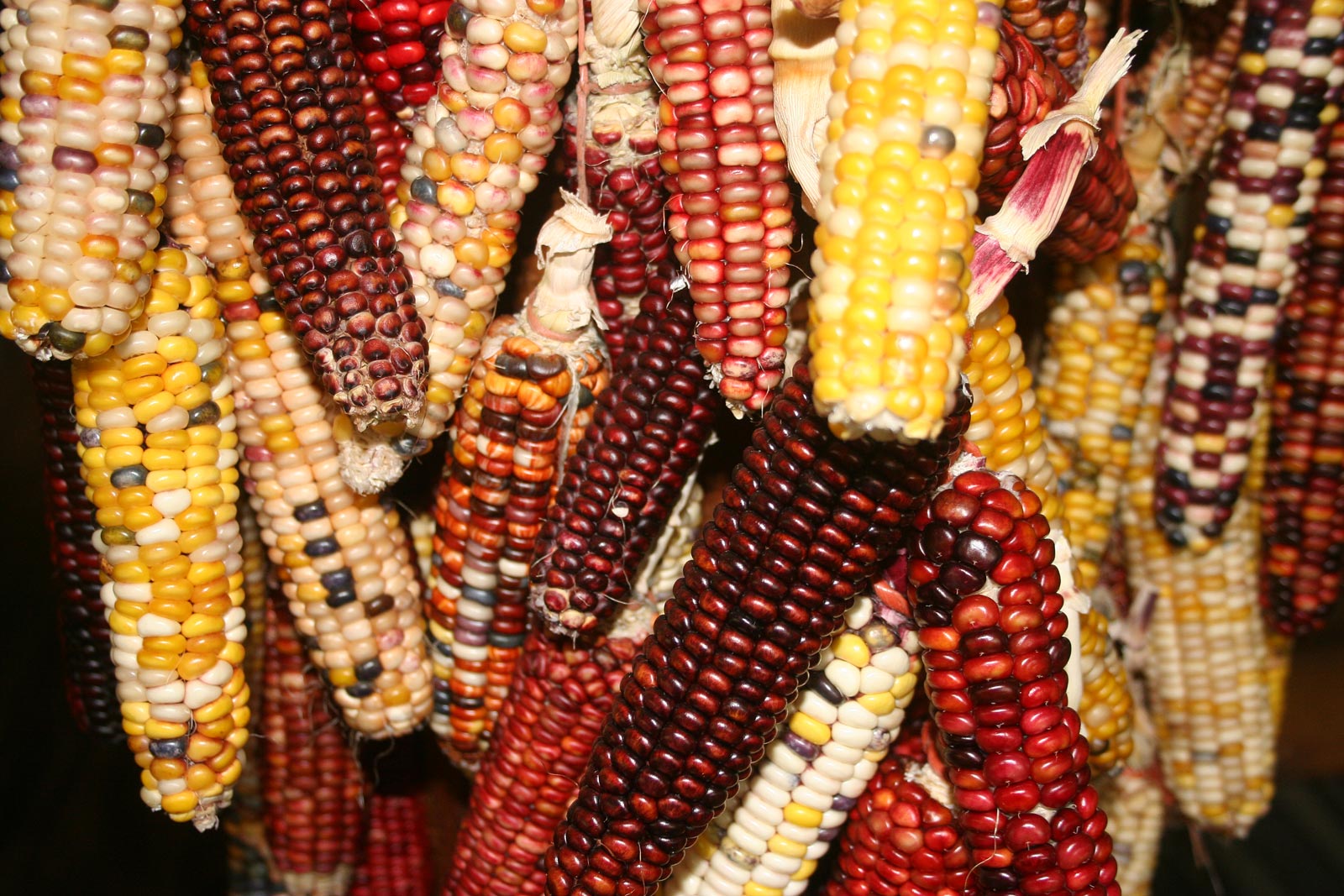 Yesterday, my doctor and friend, Amy Banks, came out to visit with her children, Ari and Harley. She asked Harley, age 9, if she'd like to live on a farm and Harley said "No." Then I showed her how to shell beans and boy were both she and her brother hooked! They did beans, then Bear Island flour corn, which is very colorful. We went out and picked a huge pumpkin and some gourds for them to take home and then I let them dig in my stock tank raised bed for heirloom red Bliss Triumph potatoes. They both wanted to stay then. And Harley said she loved farming! Will and I both enjoyed watching the kids have such fun.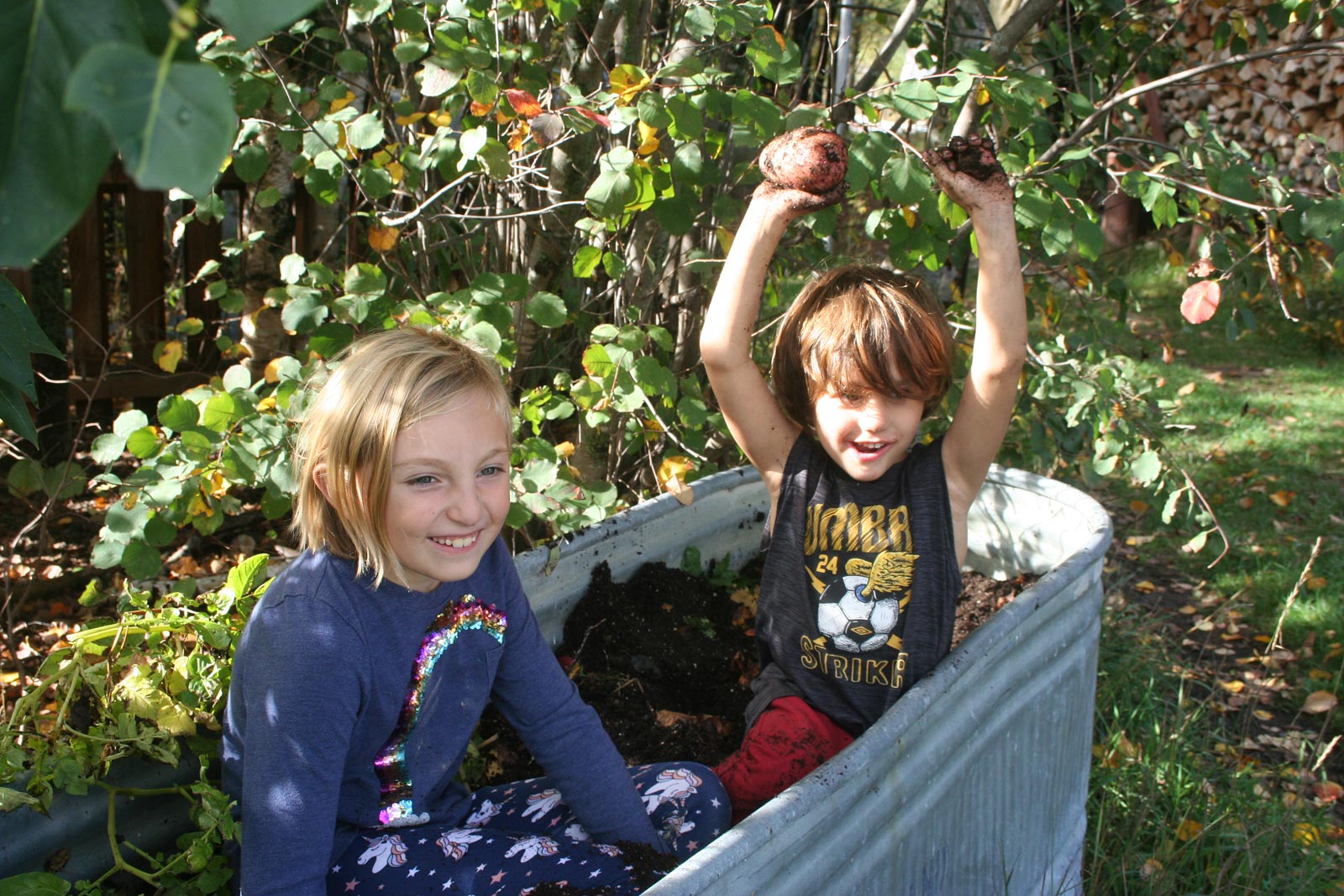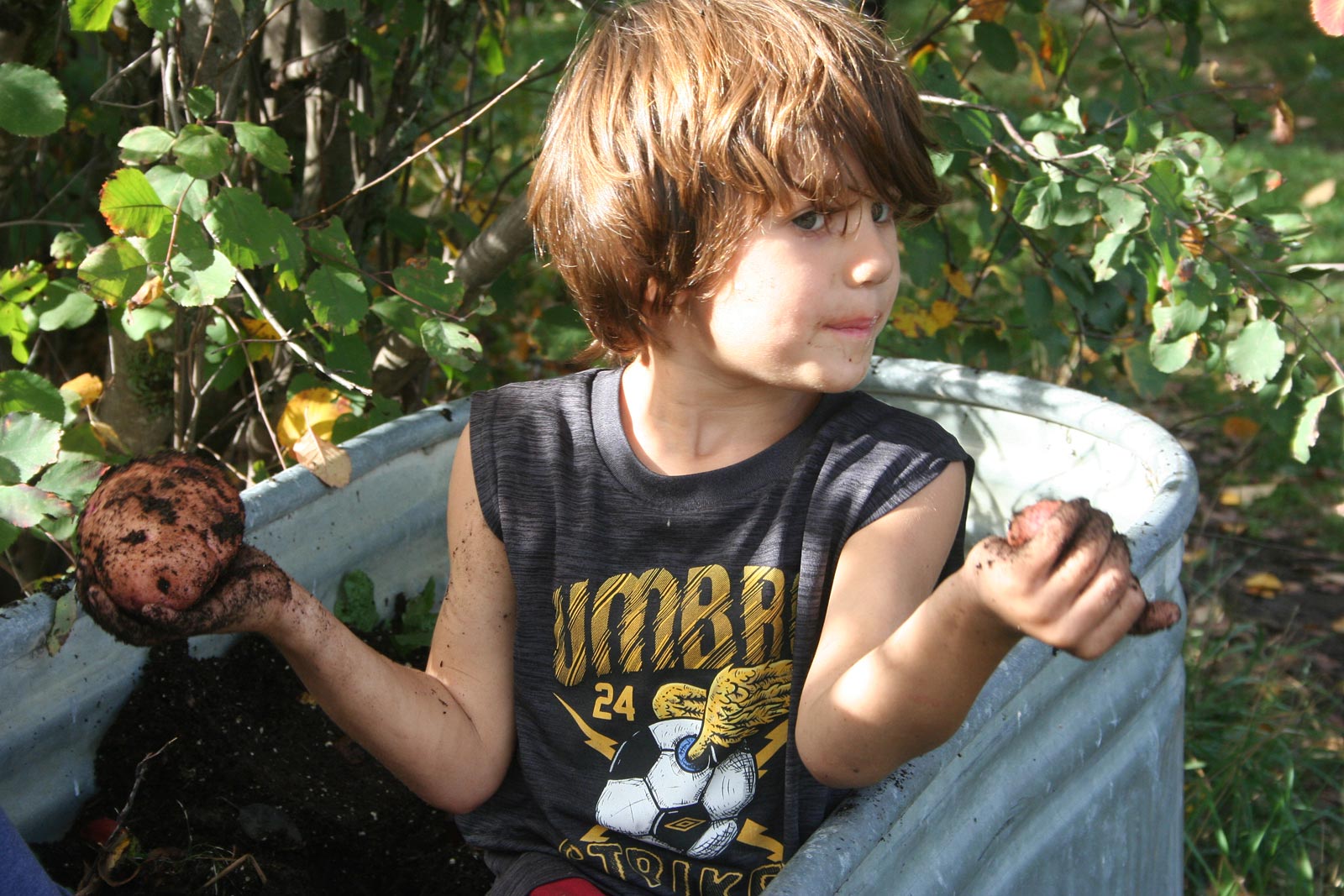 Now, today, it's back to work. I'm seeding tomatoes and peppers while Will is harvesting some Glass Gem popcorn. That popcorn is a little late, which is why I started it inside. But finally, this morning, I picked several ears and found such brilliant, unusual colors! — Jackie