After a pretty fall day, although windy as heck, this morning seemed dismal. But it's a good day to stay inside and can up more tomato sauce and get a start on the crate of carrots. We still have to pull in the root crops but will wait for a nice, dry, sunny day to do that as there isn't any drastic cold coming soon. Yesterday, our friend and prior apprentice, Alisha, came over for a visit and immediately grabbed a bucket of dry beans and began shelling them while we visited. She's got nearly all of her dry, seasoned firewood cut, split, and stacked in her woodshed and the garden is cleaned up nicely. I wish ours was! Heck, we've still got our tomato cages and stakes up as well as the bean trellises and posts. Oh well, we'll get it sooner or later…
We were happy this year to get some nice Geraumon Martinique winter squash as last year, we lost our main crop. Now they're sitting on a bench, with lots of other squash and pumpkins, in the greenhouse. (I never thought, when I ask Will to build it, that it would be so handy, not only in the spring for growing plants, but in the fall for keeping them safe from cold! Yesterday, Will began digging a ditch from our 250-gallon propane tank to the greenhouse so we can heat it with a larger tank of LP. It can get tricky when a small tank runs out, mid-cold snap.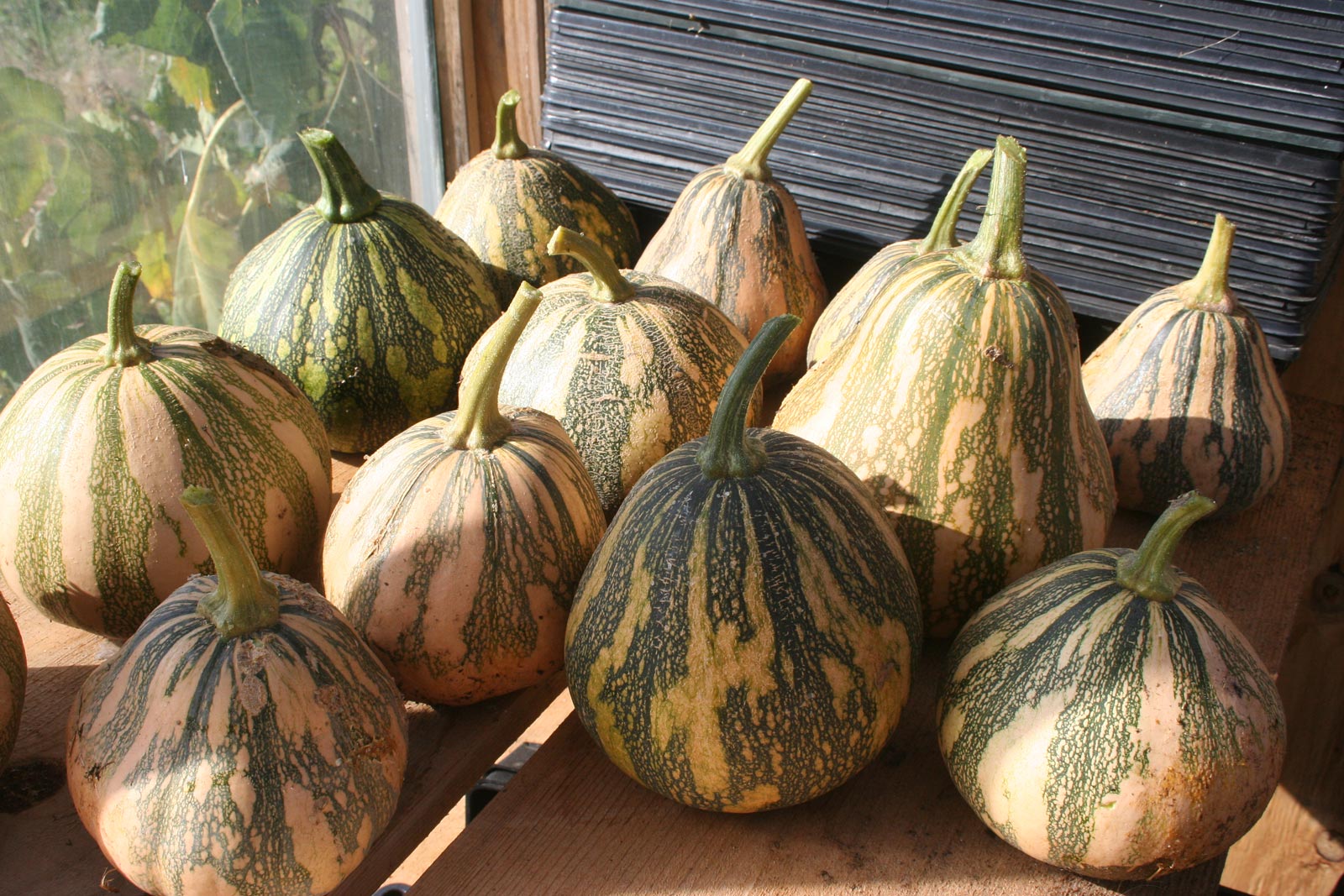 One of the stars of our Sand garden tomatoes this year was Mexico Midgets. This little cherry/currant red tomato is awesome. The plant grew 7 feet tall and 8 feet wide, just like a lilac bush! It grew out of the cage and sprawled happily everywhere. And boy there were billions of the best tasting tiny tomatoes everywhere! This is one tomato that is definitely not for a container or small raised bed.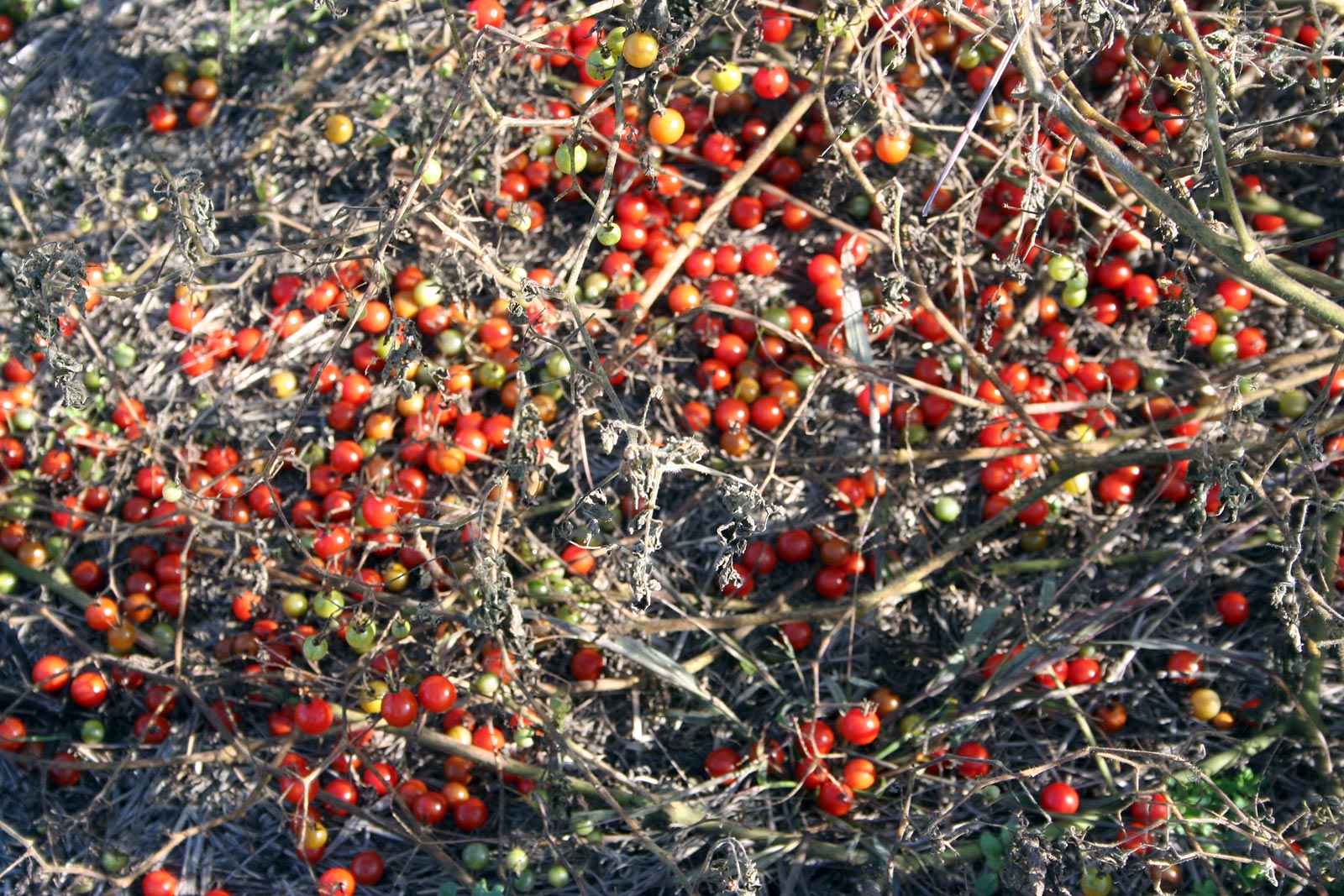 It's funny but when the rain came and cool weather arrived, our cole crops took off big guns. The broccoli set big heads and the cabbage followed to suit. I didn't think I'd get any cabbage this year but am surprised to see dozens of nice, big heads!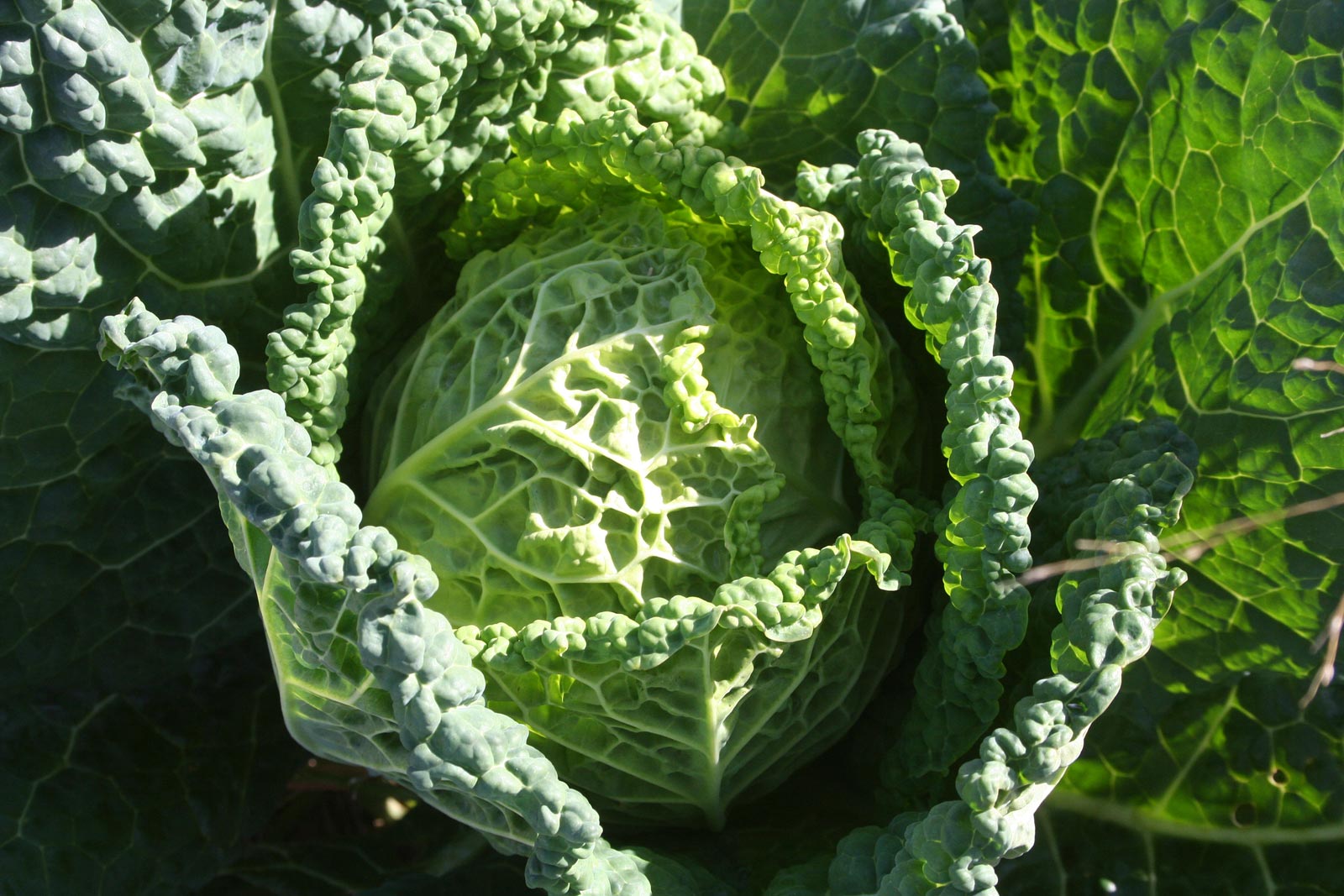 — Jackie