We've been really busting butt, trying to get our last crops in before the ground freezes and the snow starts to stack up. Yesterday, we got our first snow; big, fluffy white flakes that fell like crazy. Luckily, it was for only a few minutes, and it didn't stick to the ground. Heck, Will was out digging our last potatoes and I was on the front porch seeding out some of the last tomatoes. Yes, it was cold — cold tomatoes, cold wind, and cold fingers. But I'm winding down to the last few varieties now and have canned up those two crates that were in the house. I've still got two crates of big green tomatoes in the heated greenhouse but they're still green … so far.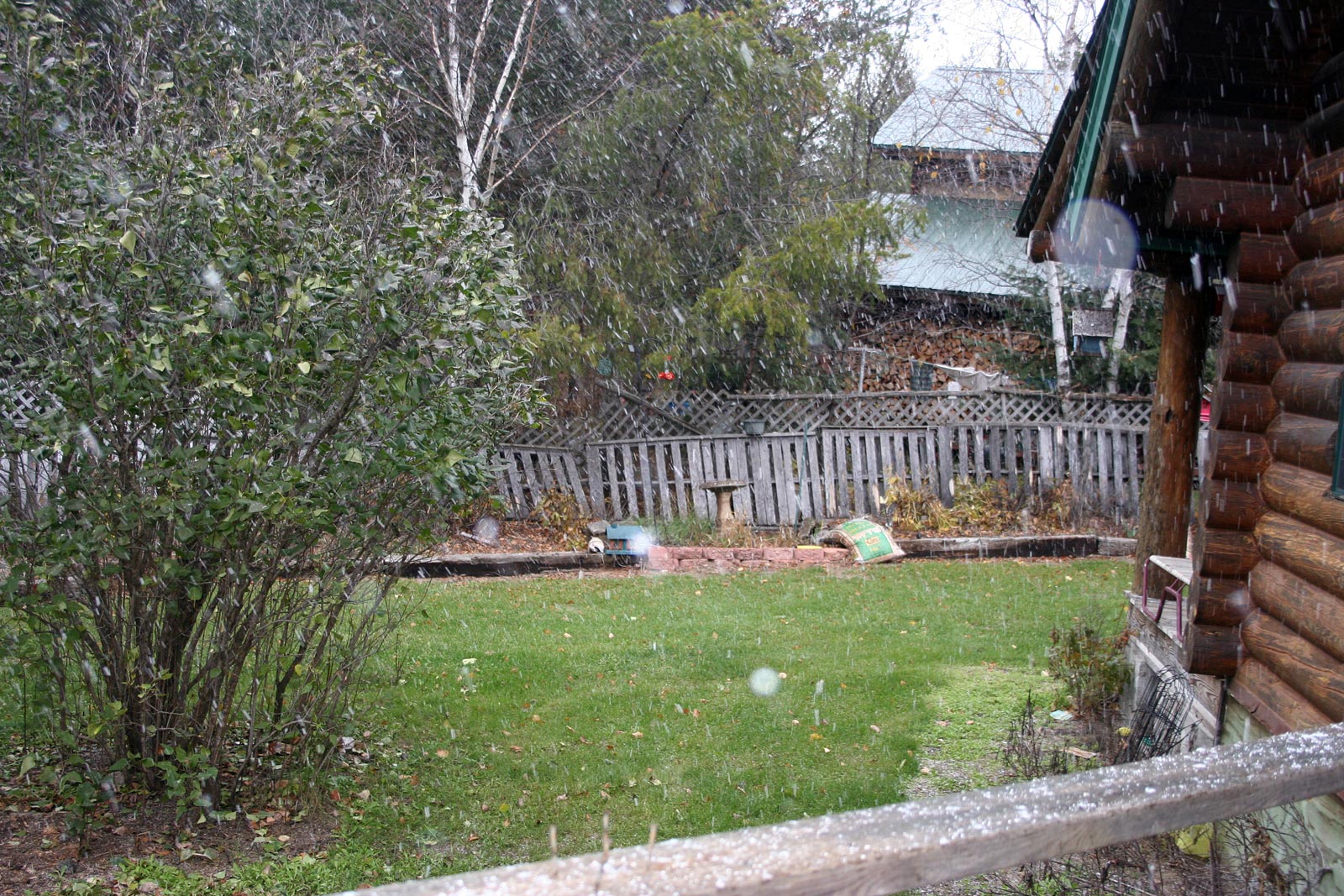 Our potato harvest this year in the new Wolf garden was awesome! I planted two rows and on the west end, they must have gotten more water when it (seldom) rained. They were huge. I mean bigger than a quart canning jar! I've never had potatoes that big, ever. We're really impressed.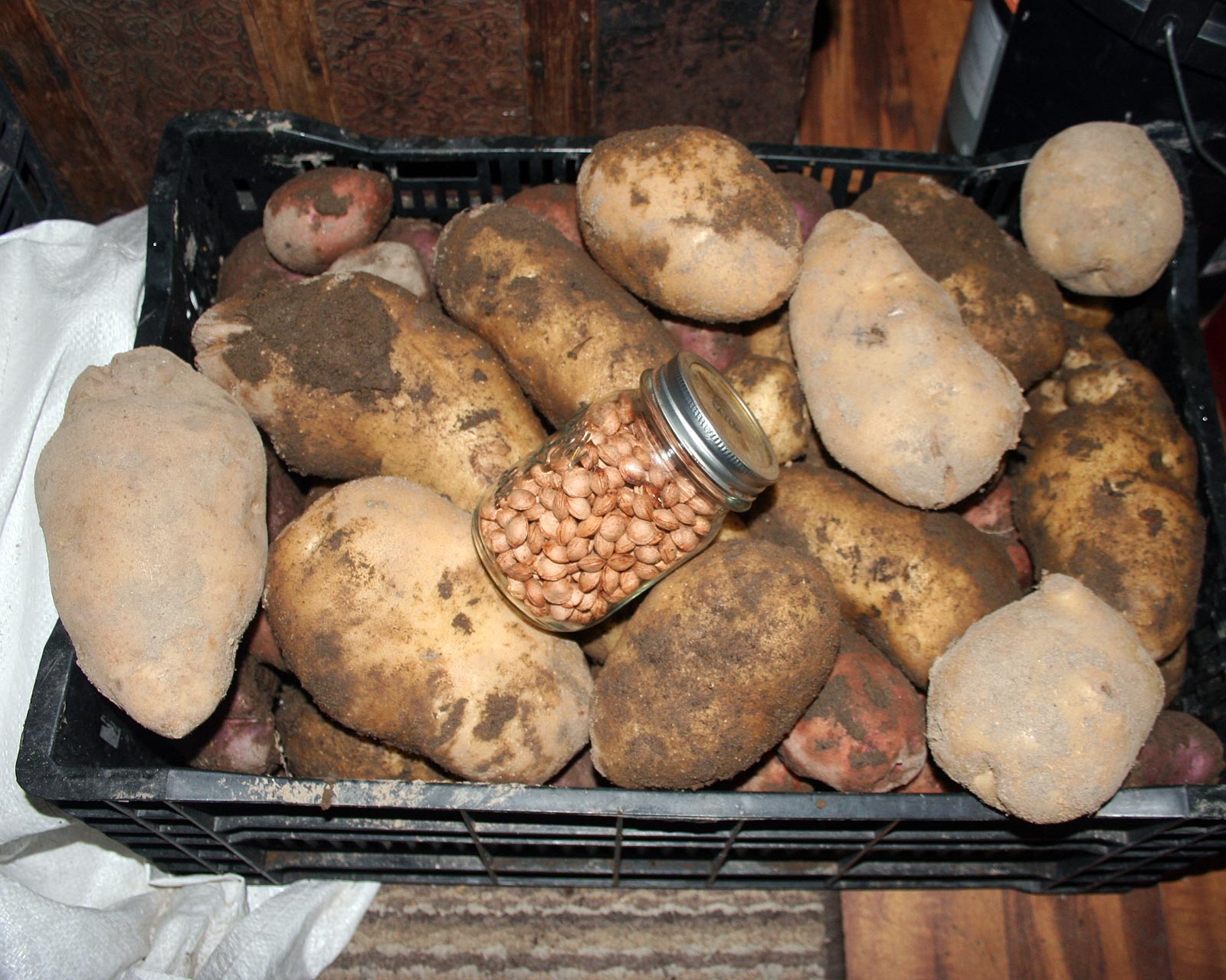 We finished shelling a new-to-us bean which is now one of my very favorites. It's called Aunt Jean's. This is a big, fat, red and white bean I got from Canada, where it's an heirloom dry bean. I only planted a 32-foot row on a trellis, as it's a pole bean, in our new Wolf garden and I harvested a huge bread bowl of beans, despite our heat and drought, AND that the Wolf garden is both new and didn't get any water during the drought until mid-summer! I can only imagine what it could do if it had ideal growing conditions.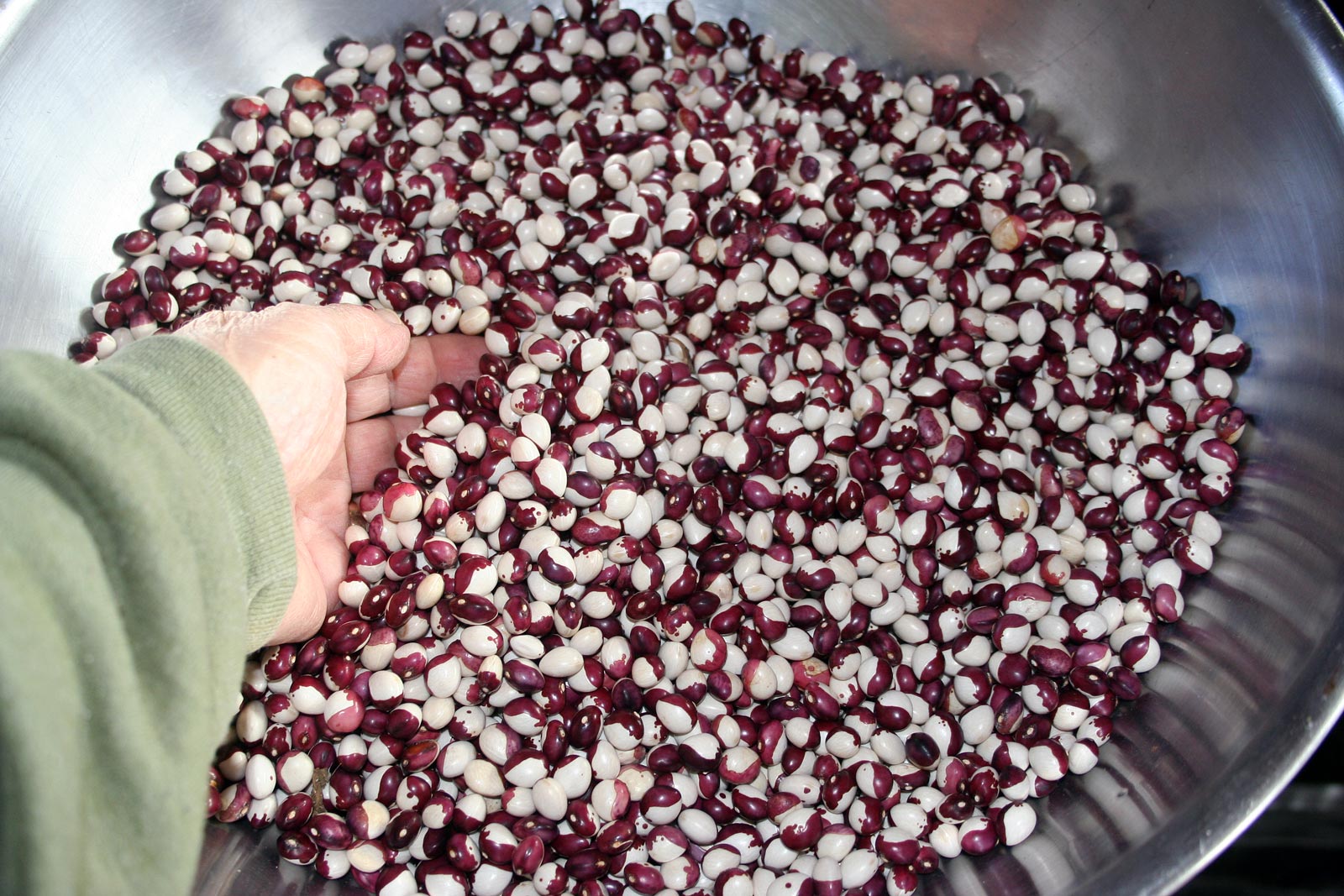 Today was hugely crazy as Will had made an appointment at our meat processor to take in two Angus steers. He's sold quarters of beef from these nice steers. Then, by accident, I'd also made an appointment for 9:30 this morning, in Cook, for us to get our COVID booster vaccinations. Well, our butcher likes his animals delivered in the morning but we had to kind of rush a bit to get everything done. By visiting less with Al and driving the truck and stock trailer right to town, to the clinic, we made it with time to spare. Nothing to the shot; we didn't even feel it. Then we drove home and went out to feed cows some pumpkins. We have literally tons of pumpkins left, after selling three truckloads to The Watering Can in town! All of the varieties produced very well, despite the drought and not being watered a bit all summer, but the Howdens went crazy. There must be 200 real big, fat pumpkins still out there. Will throws them over the fence and (hopefully) they break when they hit. The ones that don't, we go around and smash on rocks. And even then, some bounce, rather than break. I take a hammer to mine. And boy do the cows love them! They're good for animals too. (We had a photo of a wolf out by the Wolf garden, eating a pumpkin!) He must not have been the Big Bad Wolf… — Jackie