For a couple of days, the weather forecasts were for a very heavy snow and sub-zero temperatures, along with high wind. (Hey, we heard in Hawaii, they got 100 mph winds and a foot of snow in high elevations.) So, of course we rushed around, getting more ready. We put out two more round bales for the horses and cows, picked up assorted stuff lying around that would get buried and we wouldn't see until spring if we didn't. Then Will set about emptying the greenhouse. Yes, it does have a heater, but it definitely wouldn't keep it above freezing in sub-zero temperatures, especially with a high wind. I woke up yesterday morning, feeling very tired. But on a homestead, that doesn't cut grass. Will hauled in squash after squash, bucket full after bucket full, until our entire entryway and living room was covered with pumpkins and squash!
Then, to get more room, we started in cutting them open and saving seeds. We worked all day at that. Seriously. But finally, we had all of my cookie sheets and cake pans full of seeds to dry and we did have a narrow walkway to the front door.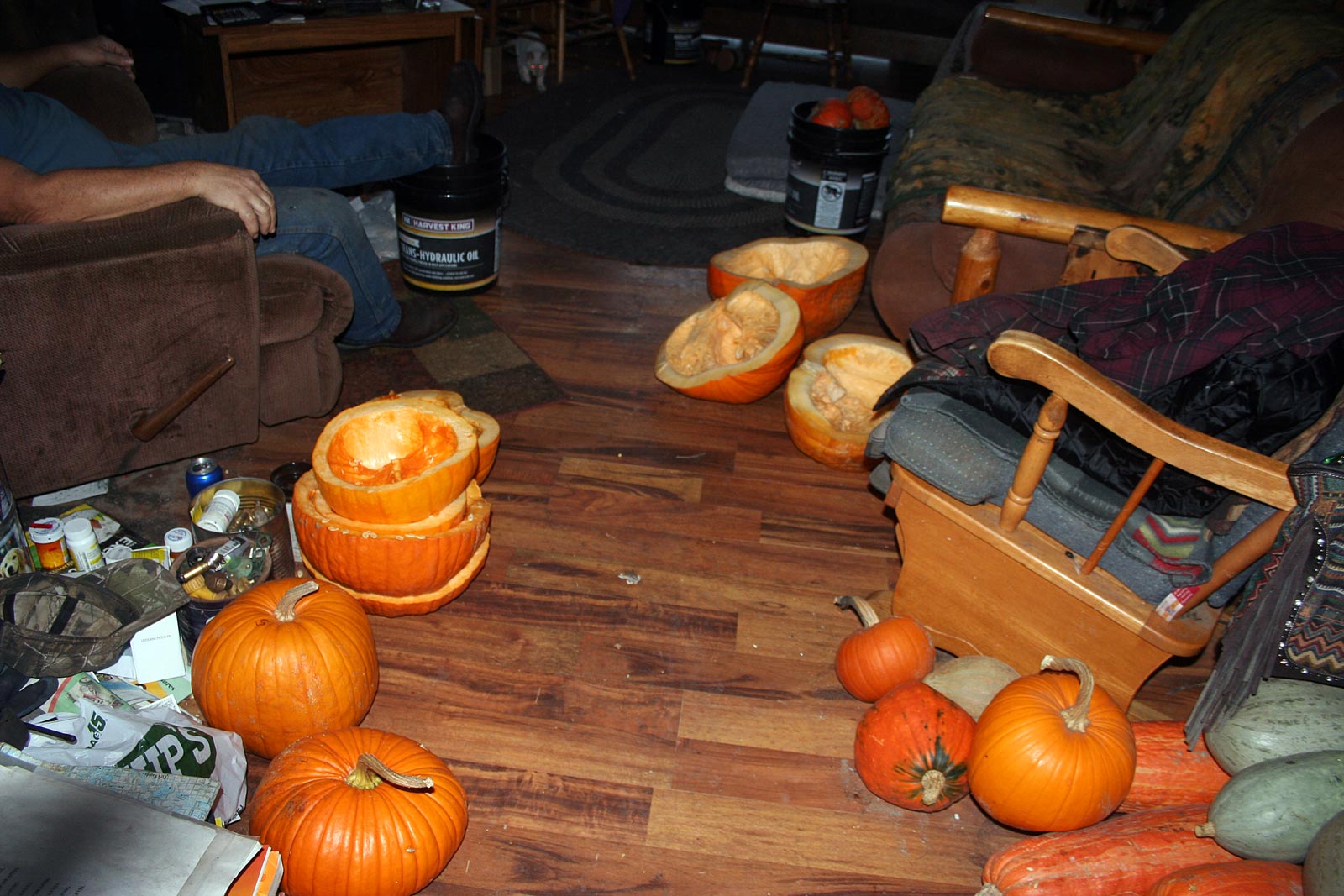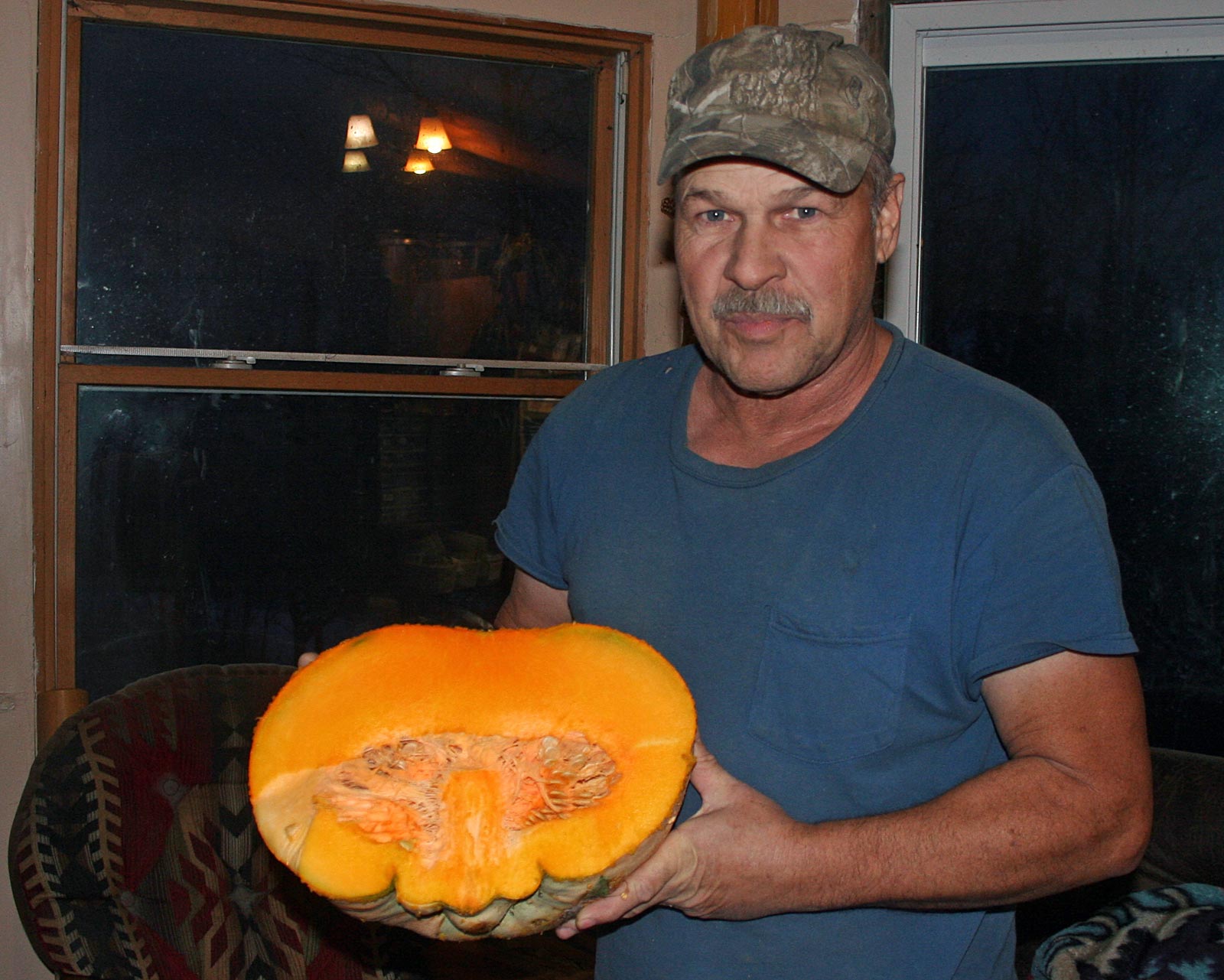 Before the storm hit, Will went out and got a heaping wheelbarrow full of firewood after filling the wood box heaping full. I gave Whinny and the goats extra hay, and the goats also got a huge pumpkin rind. They dived in and started gobbling it up like it was candy. Then it got dark. We were as set as we could be. We woke up to a heavy snow falling densely. We did minimal chores quickly, then came inside to seed out more squash and pumpkins while the storm continued all day. No sense in plowing snow while it's still falling heavily!
This morning, the storm was over, and the sun came out. We ended up with about 11 inches of snow and it was -9 this morning early. Not that bad, considering. While I packed seed orders to go, Will went out and swept the snow off the plow truck and the car and started them to warm up. Then he started out the driveway with me following in the car. I headed for the post office to mail seeds and that left him free to clean out our parking space in the yard without having to jockey vehicles around. Our snowplow is stubborn. When it's cold the plow refuses to go up and down or side to side. But he managed to plow pretty well, even then. Finally, it started going up, but still not side to side. But he did have the drive well plowed when I returned home.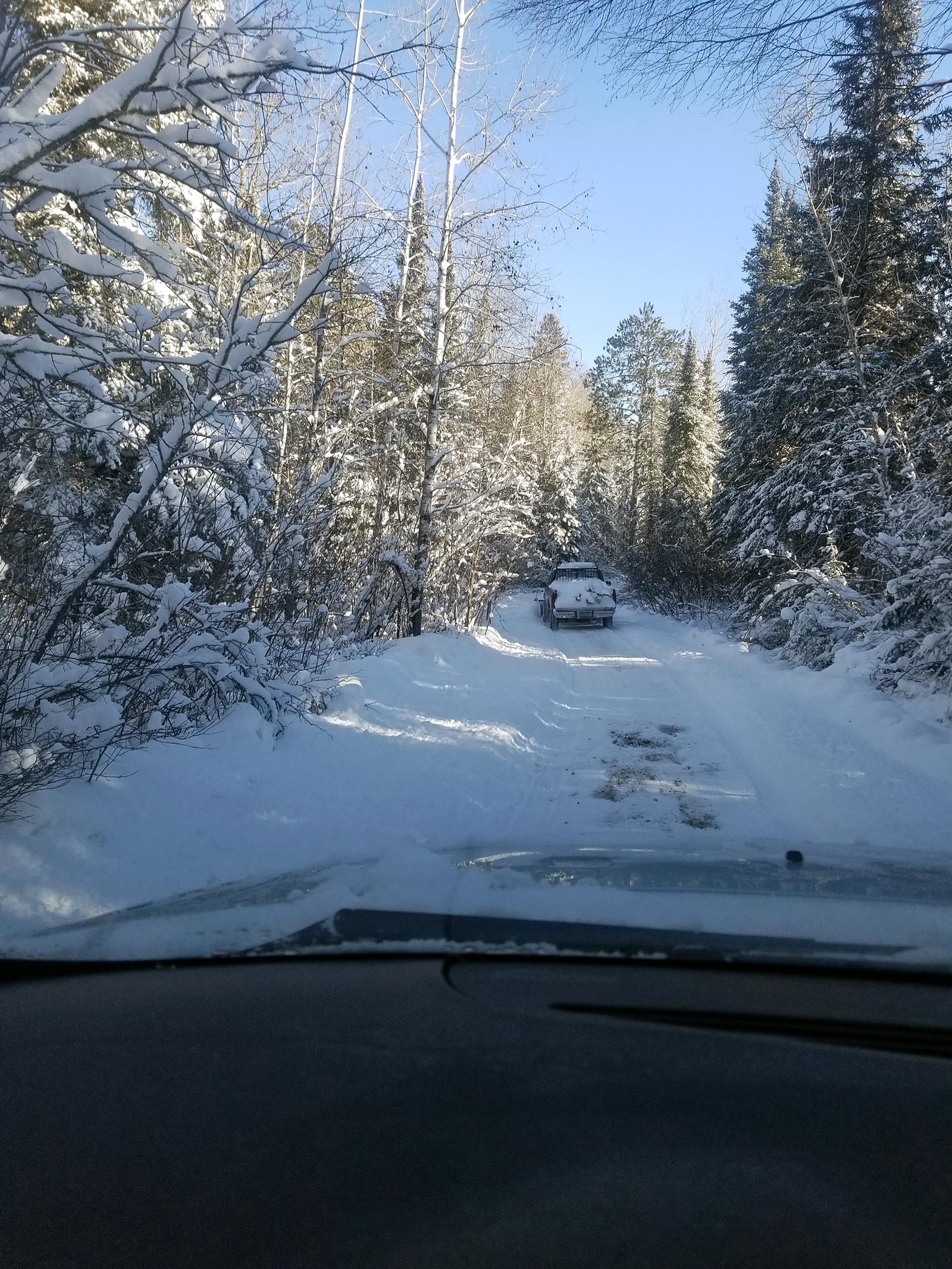 Then it was shovel a path to the goat barn/chicken coop, feed them, then shovel a trail down to Whinny and carry hay down to her. Whew! Time for a break and warm-up. At least evening chores will be easier! — Jackie