This year, because of our very active rescue kitten, Buffy, we tossed ideas around for days on where to put the tree. We could just envision Buffy running up and down it and knocking it flat. Hey, that happened to Mom once and her two cats were not kittens — they ran up the decorated tree and down it went, ornaments, cats, and all!
As our old Lab, Spencer, is getting old, he can't get up on the new couch; it's too high. So, we left our old one in the living room, putting it in front of the entertainment center and the new one is in front of the new double patio door unit. At first, we thought we could squeeze the tree between the couches, blocking the way into the seed racks temporarily. but that's where Buffy loves to run back and forth and that worried us. Put a decorated tree in a kitty whirlwind path? Not a good idea.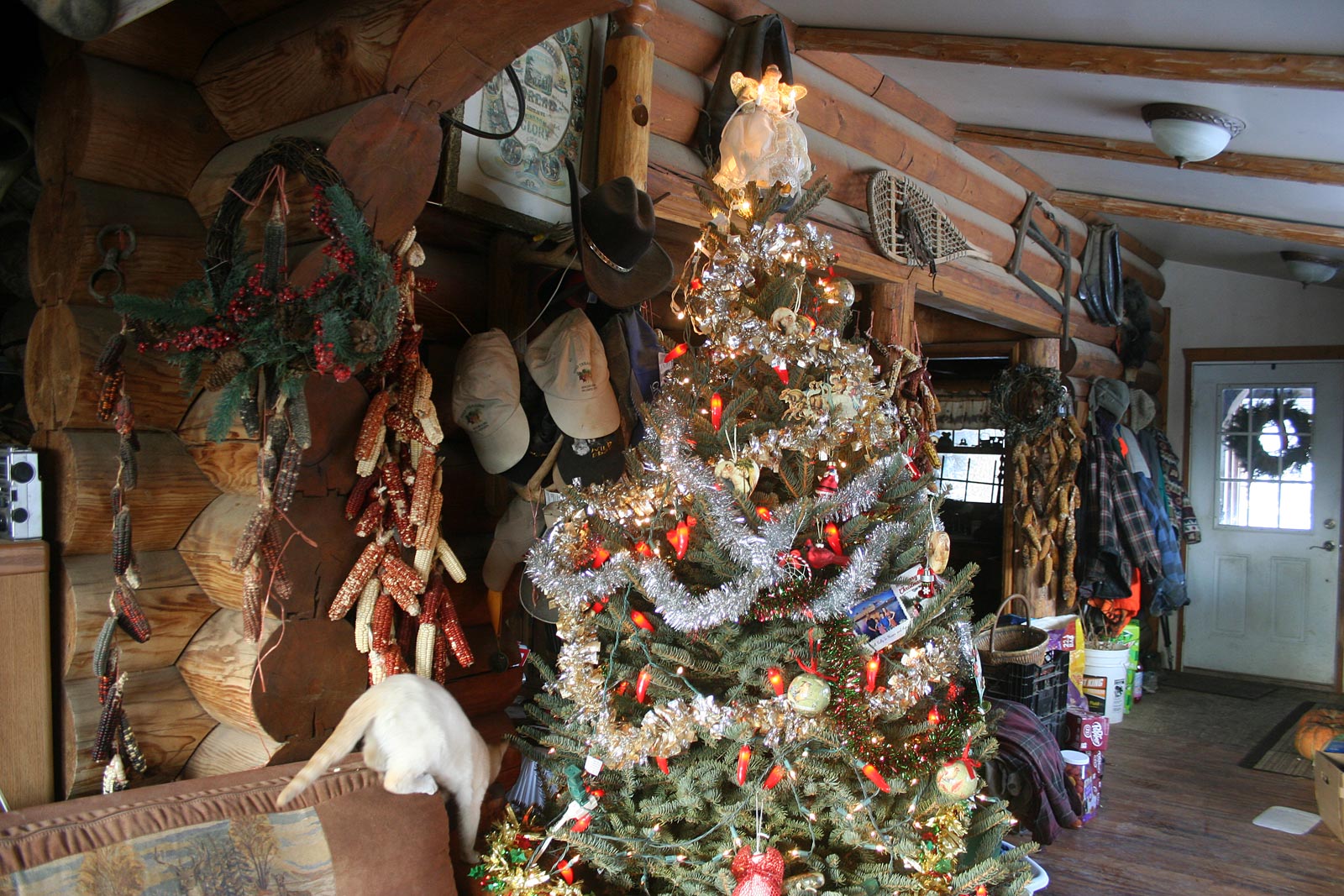 Finally, I came up with the idea of moving the chair next to the old couch and the pile of squash and spinning wheel and putting the tree there. So we did. And, whew, even though Buffy does play with the slightly less decorated lower branches and their tinsel, she doesn't really bother the intact, decorated tree. I'm sure she'd like to though! And Christmas isn't here yet.
I was really excited two days ago. We got a big flock of beautiful Pine Grosbeaks coming to our platform feeder. We used to get plenty of them every winter but last winter we didn't get a single one! Unfortunately, they must have been passing through as we haven't seen them since. But birders are an optimistic lot so who knows what tomorrow will bring?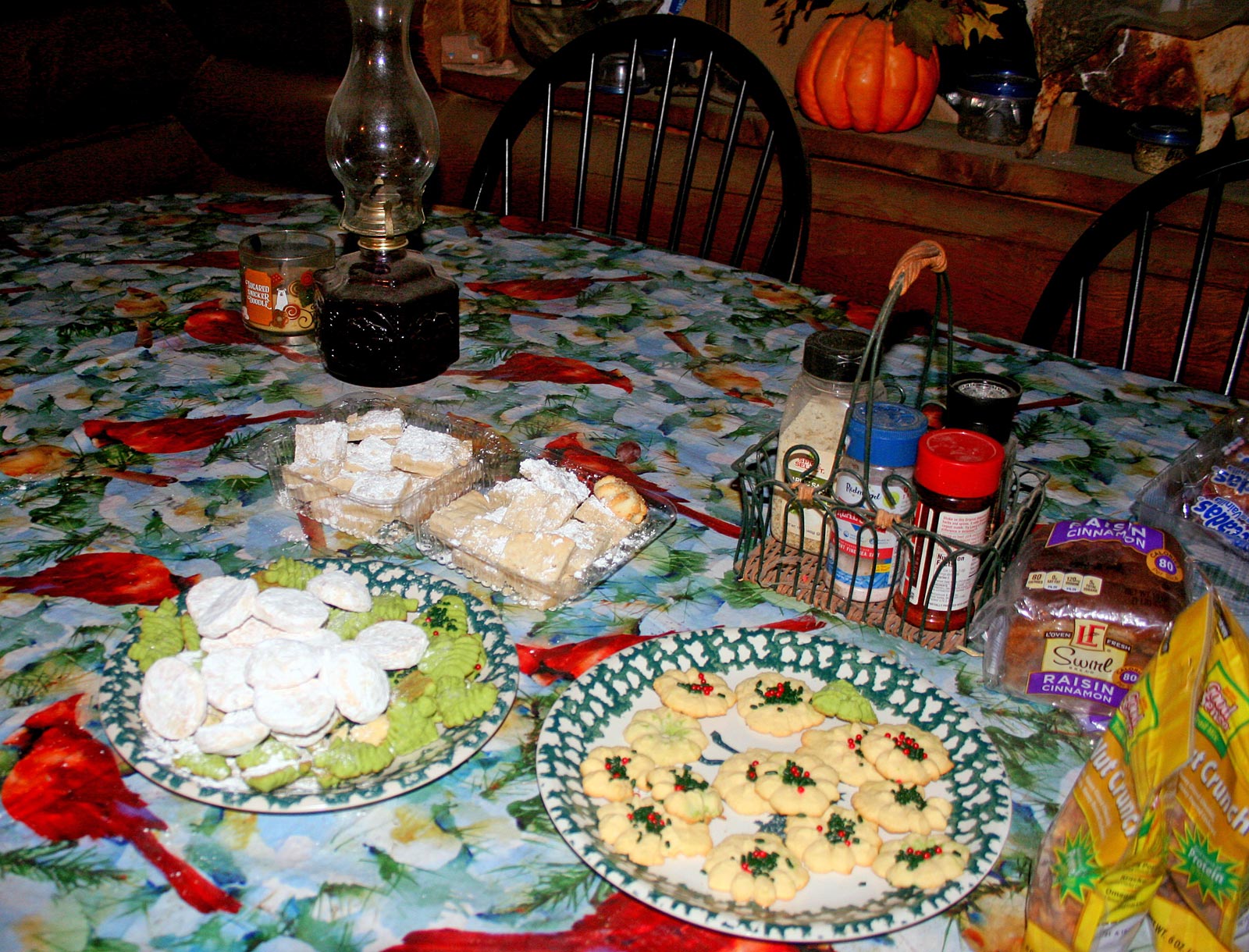 Tomorrow is the start of my Christmas baking and cut-out Christmas cookies will be first on the order of business as the whole family has fun eating the wide array of colorful shapes. Me included! Flour up your hands and join in. — Jackie