Both David and his family and Bill and his family had other family gatherings on Christmas day with the in-laws, so we settled on having our Christmas dinner a day later. No big deal. And it was a good thing, too — because of the mess up with our seed catalog mailing list not wanting to attach we were crazy all week. Finally, on Thursday, the mailing list went, and I got down to Christmas baking. Now this usually takes a week with cookies, pies, etc. I only had one day (besides a few I'd done before). So, I went at it first thing Friday morning and worked all day. I was happy to finally get them done and the cut-out cookies iced. Okay, so they weren't a work of art, but we eat them, anyway so who cares?
I put in a big ham Sunday morning and peeled a pot of potatoes, again marveling that those huge potatoes from our drought-stricken Wolf garden didn't have a single bit of hollow heart. When everyone came, we stashed presents under the tree and sat down to enjoy the meal and each other. How very nice that was! We have a huge dining room table that used to be Mom and Dad's that opens up to a little more than 8 feet. There's lots of room for everyone.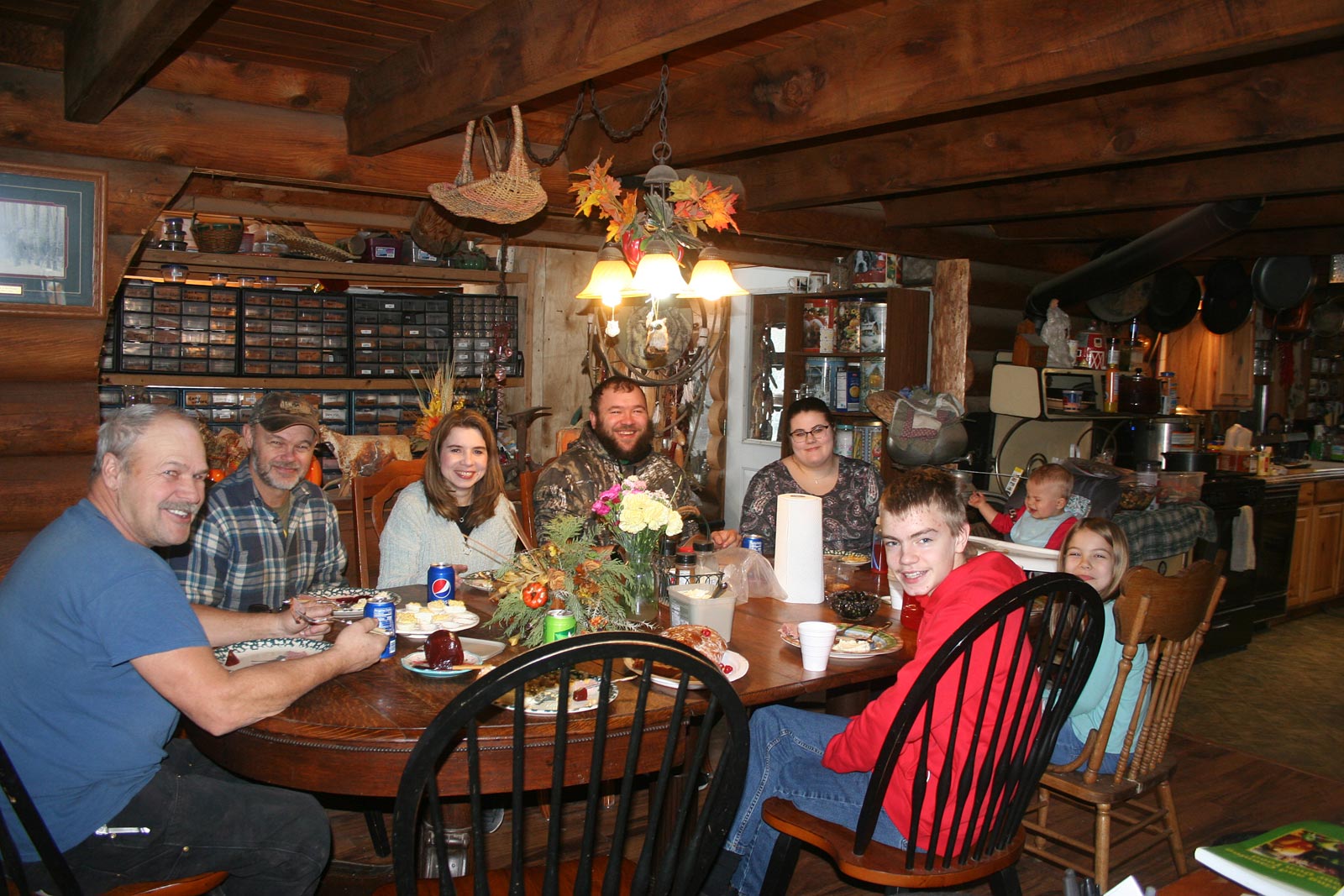 We were sad that Javid couldn't join us. The group home he lives in is having labor shortages and there was nobody to drive him here. And his van, which hasn't been used in a year, was buried in a snowbank. (It is a hundred-mile drive, one way, so we hadn't planned on getting the van ready, to drive down and get him, drive back to take him home, then drive back home.) But we did call and have a nice visit via phone.
Then we opened presents and visited some more, especially enjoying baby Delilah's reaction to some of her presents. Will and I had gotten her a rocking horse that opens its mouth and neighs. I think she was a bit leery of it but I'm sure she'll get over that! She liked playing with old Spencer much more. That black Lab loves all babies and is in heaven when Delilah crawls over him and pats his head. Ava went down to visit her pony, Whinny and her horse friend, Ladyhawk, giving them lots of Christmas treats. We enjoyed every single minute!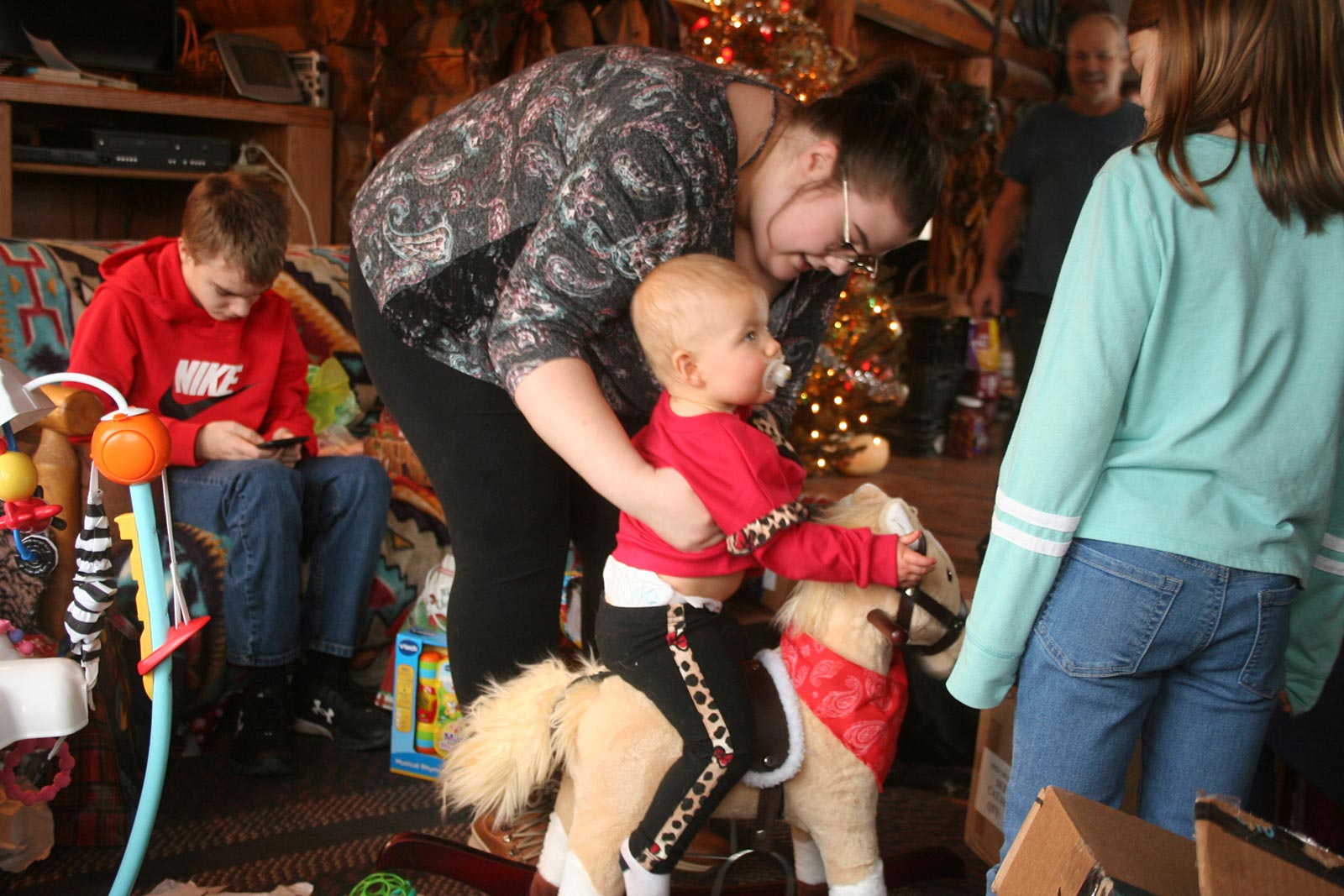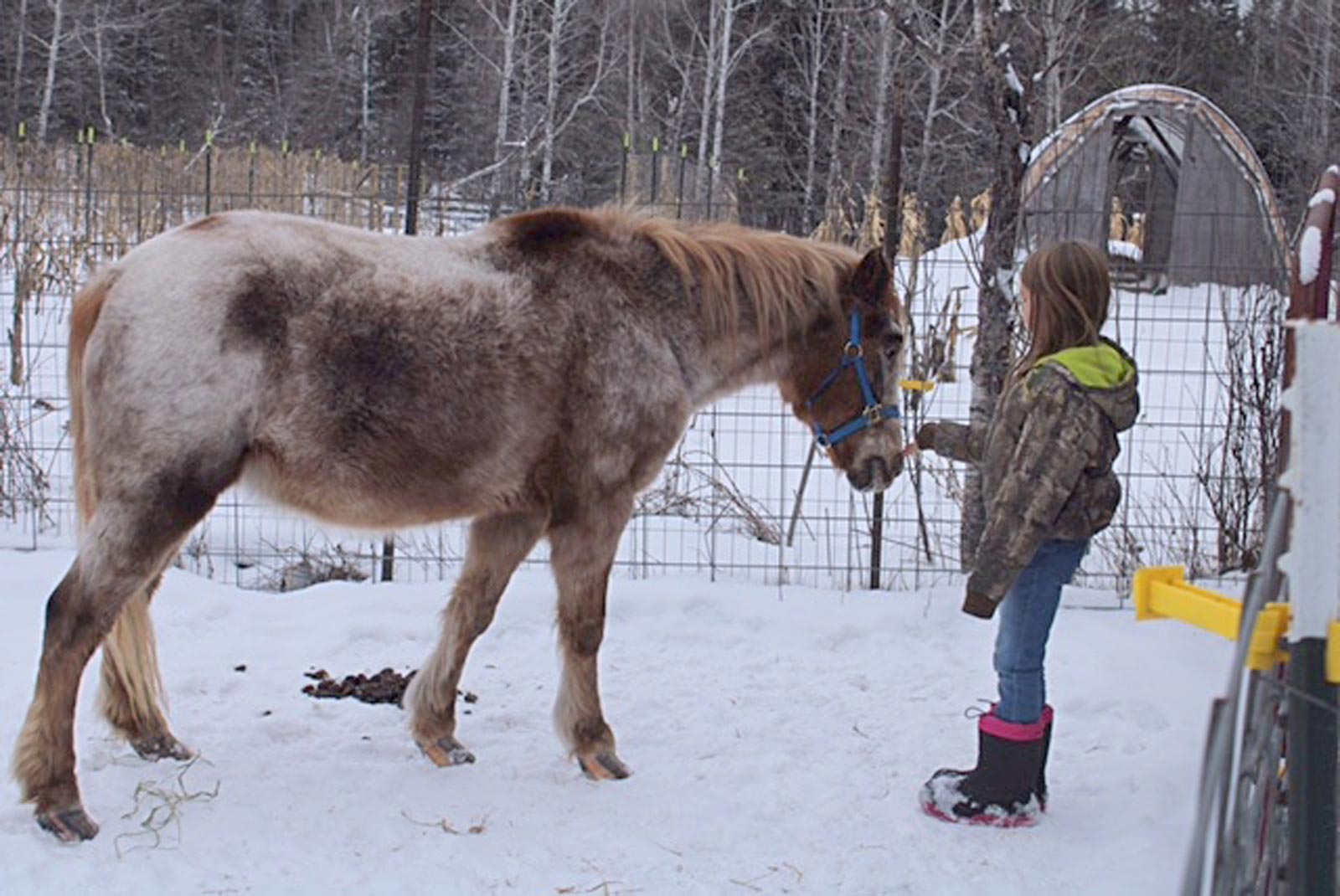 After sending everyone home with plates of heaped up Christmas cookies and goodies, we bid farewell to everyone and sat around the fire, enjoying the peaceful evening, glad to have put hay out so even the critters would be full and happy when the heavy snow, forecasted for today would come. Today, it's here so we did chores and are also enjoying the quiet fall of snow. — Jackie