When asked what she wanted to do for her birthday, Ava told her parents she wanted to bring her best friend (and fellow horse lover), Audrey, up here to show her her pony, Whinny. So, we got together a small birthday party with Uncle David, Aunt Elizabeth, and Cousin Delilah too. We all had a great time. The big girls romped all over the homestead in their snowsuits (even though it was -9 F with a wind), visiting the chickens, goats and, of course, the horses and pony. Then Ava opened her presents, and we had a fun dinner of tacos and birthday cake. Delilah loved the balloons! We all were laughing as she boxed them like Audrey and Ava were doing. Then she discovered Buffy! That kitty fascinated her, and I think Buffy was wondering what Delilah was too.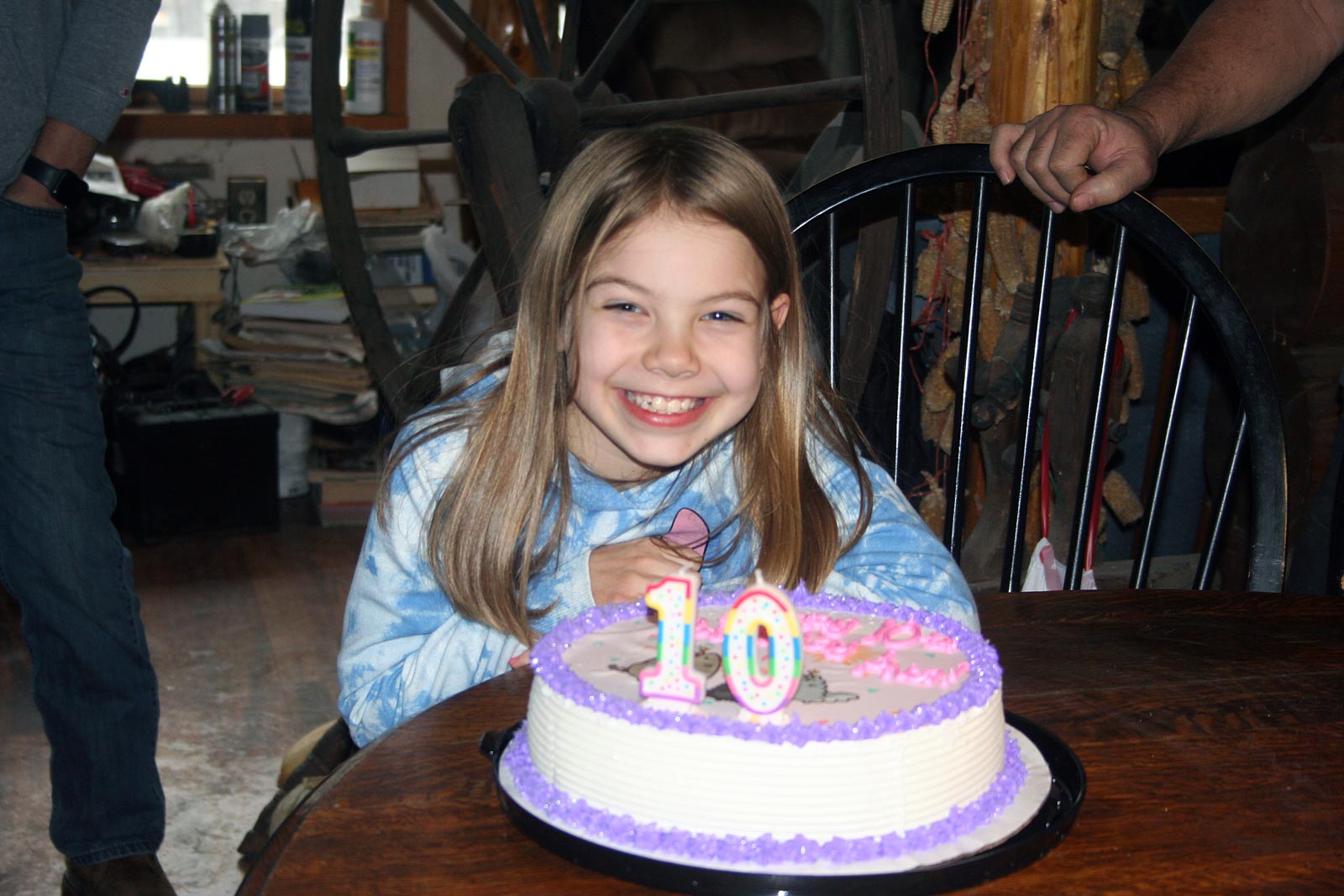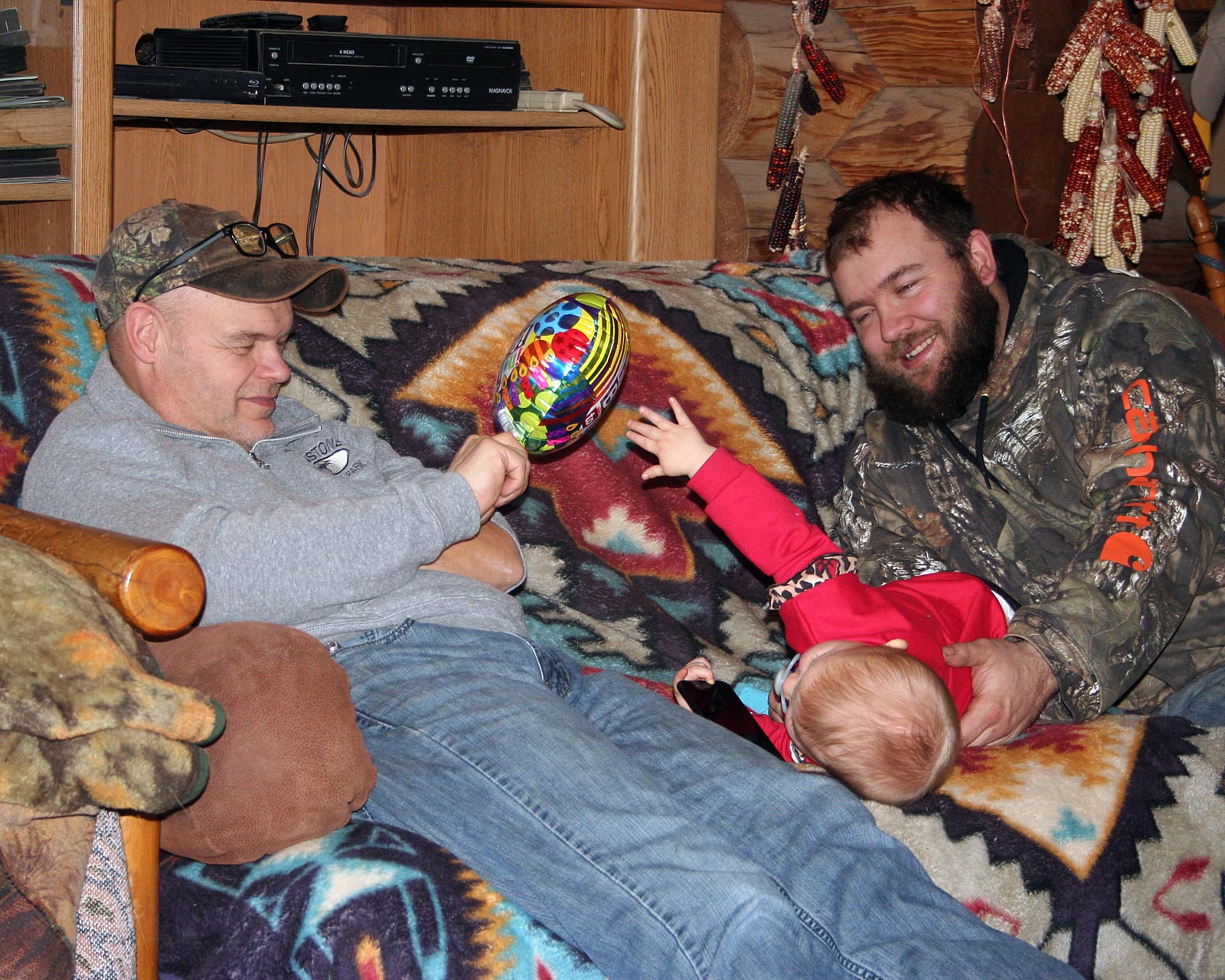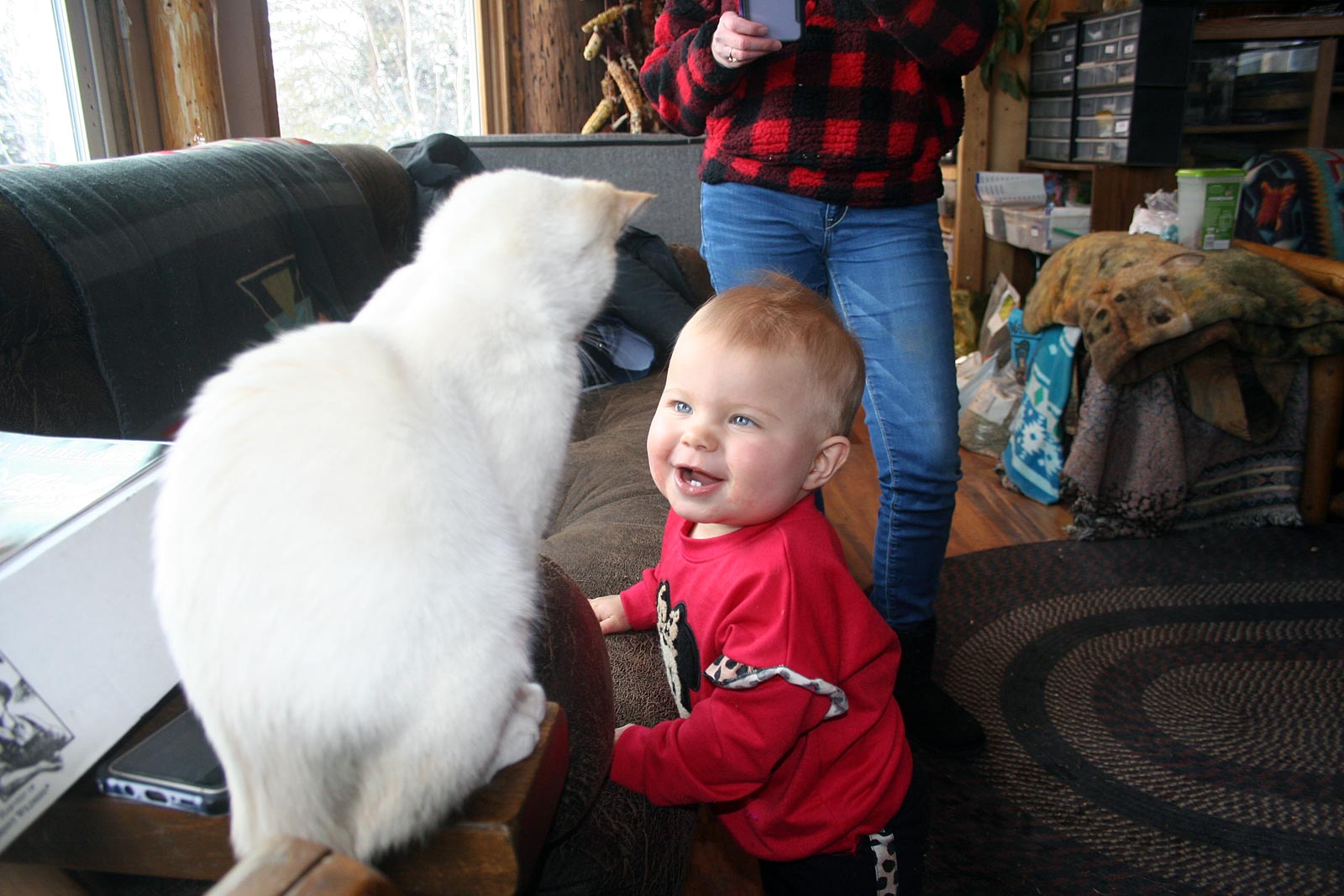 After they had all gone home, we got a Facebook post, showing four moose, crossing the road just a couple of miles south of our place. How cool that was! Hopefully, we'll get a glimpse of them sometime soon, too.
I'm amazed at what friends our black Lab, Spencer and kitten, Buffy are. They play every day and Spencer is so gentle with her too. Hondo is more reserved. She does play with his tail or feet, but he usually just rolls his eyes and walks away.
When David and Elizabeth came, they also brought two big pumpkins we'd given them for Halloween. They didn't carve them and as the pumpkins were taking up a lot of floor space in their small apartment, David figured we could use them for seed or livestock feed.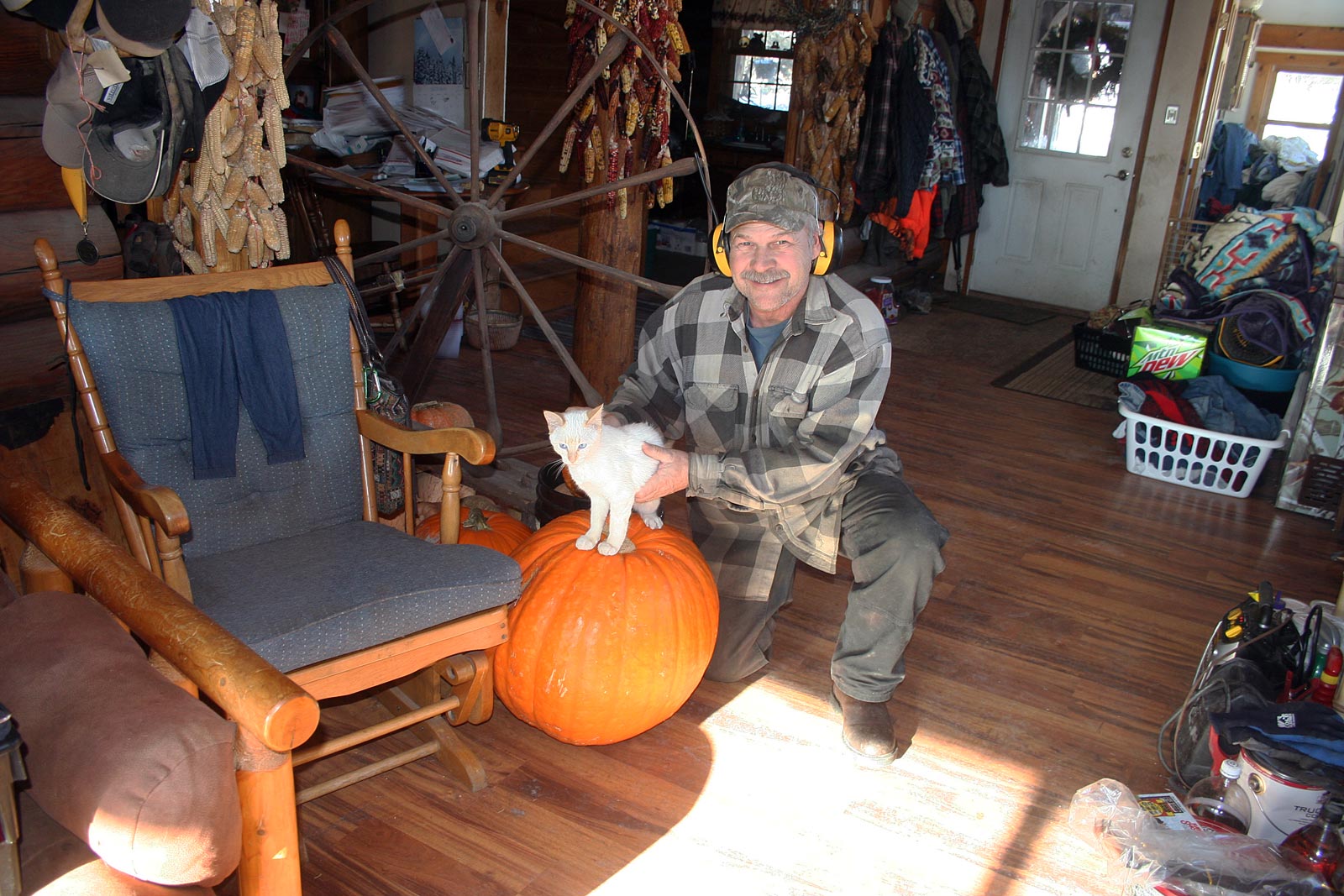 Boy, I don't remember the Big Max pumpkins being that big! Such pretty pumpkins, too. I think we'll use them for decor for a while! Our pumpkin/squash pile is getting smaller as we use them and harvest seeds from them too. — Jackie