After a low last night of -35, the sun came out this morning and it very slowly warmed up. Some. But, with a wind to make the windchill temperatures dangerous, we didn't spend a whole lot of time outside. Not like yesterday afternoon, when it was snowing and blowing … and on its way to -35° F. We went to set out round bales for the horses and cows, but it had been so cold the diesel tractor didn't want to start without a jump. Will got the truck and jumped it, then finally got it started with ether. He let it run for quite a while to warm it up, then engaged the hydraulics to raise and lower the bucket (warming up the hydraulic system). No dice! He got out and happened to look under the tractor. Oh oh! A big puddle of hydraulic fluid sat unhappily in the snow. Bad words! Bad words! He had me drive him up to the house where he had a five-gallon bucket of hydraulic fluid stored in the unheated storage building. He had an empty 2-gallon container, so we poured from the 5-gallon bucket into the smaller, lighter container. Only because it was so cold, it poured like tar — so very slow. Not that we weren't cold or anything…
Finally, the container was full, and we headed back up to the tractor where Will had to crawl under it with a screwdriver to re-attach the hose to the steel line. Lying in the snow when it's below zero and snowing is not fun! He finally got the hose back on and poured the thick hydraulic fluid into the tractor. Again, so very slow.
He came into the car, which I had running so he could warm up, as he had to work barehanded part of the time. After a while, he went back out to see if there was enough hydraulic fluid to raise the bucket. Just barely and the bales weigh about 1,500 pounds. So, back to the storage barn to get the 5-gallon bucket. Using that, now much lighter, he poured more into the tractor and finally there was enough for the bucket to operate normally. About frozen, Will took another warm-up break in the car, then went to the tractor and climbed in. There's no heat in the tractor cab.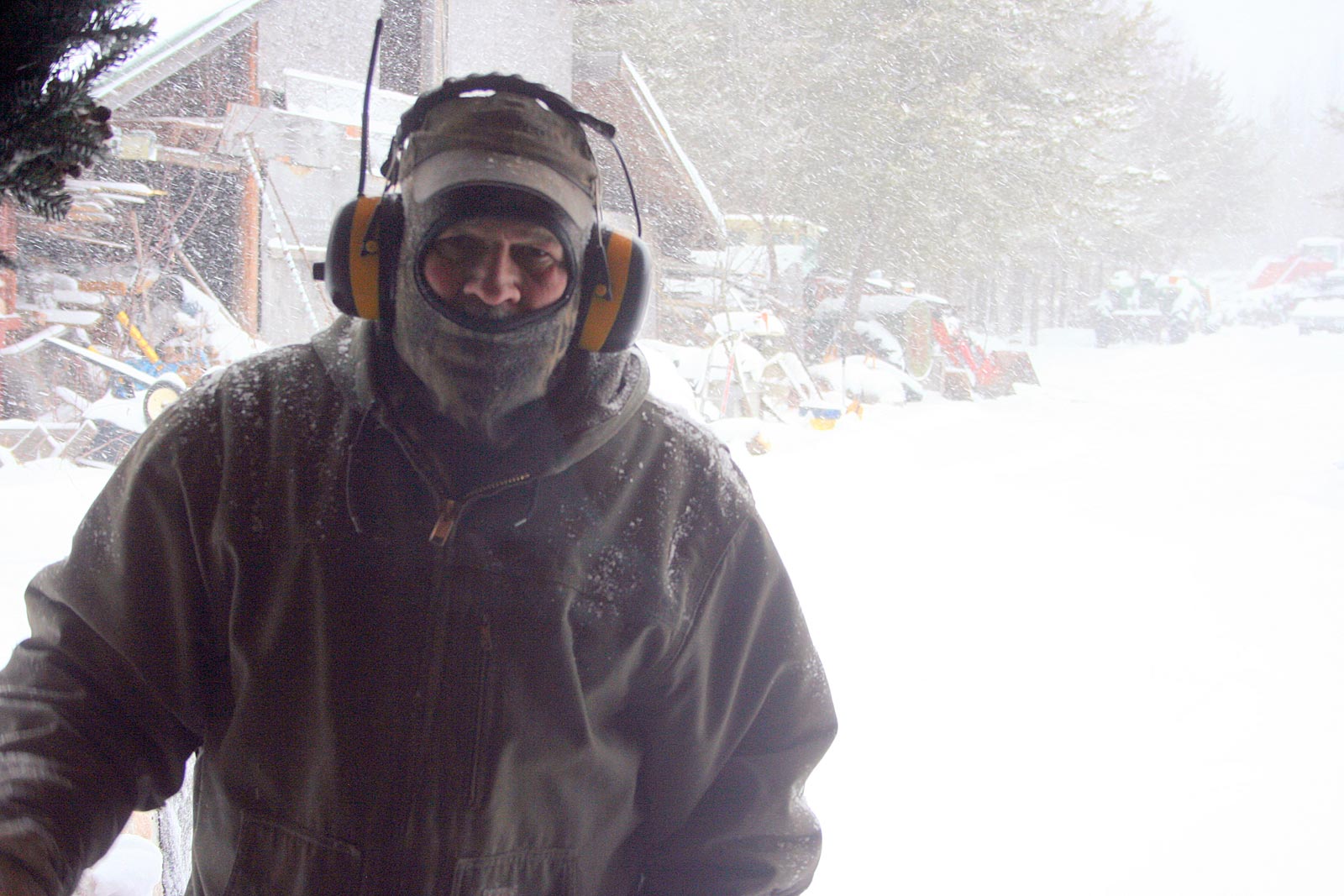 I took the car and drove down to the cow yard gate, parked out of the way, then went to open the gate when I saw him coming with a bale. We gave the cows a bale, as they already had two. But it was forecast to be very cold for a couple of days, so we wanted to make sure they had plenty. And, that we didn't have to repeat the chore soon. The horses also got another bale, and we came in, glad that was over! Sometimes homesteading isn't all flowers and communing with nature! — Jackie