After all, we did have the second coldest February on record! Finally, it's turned nice, in the high twenties in the daytime and dropping only to the teens or single digits at night. Above zero! Hooray!
Making good use of the warm, sunny days, Will fired up Old Trusty, the big bulldozer, and cleaned out the drive to the backyard so the propane delivery guy could fill up our propane tank for the greenhouse. Then he drove down to the barnyard and cleaned out the packed snow and manure that made swinging the 16-foot pipe gate very difficult when I had to open it for him to deliver round bales to the horses and cattle. Boy, did that dozer ever make easy work of a nasty task. (I'd been thinking of taking an axe down there and chopping it into pieces to carry away!) When he was done, he ran the snowblower to our 1,000-gallon propane tank by the house. David called the company to get his new propane tank filled and we agreed that, given the unrest in Ukraine via Russia, we'd better get our tanks filled too, even if they weren't empty. Yep, propane prices have shot through the roof. But we think they're going a lot higher. So, we're biting the bullet and getting ahead with that, as well as having our farm fuel tanks topped off with gas and diesel.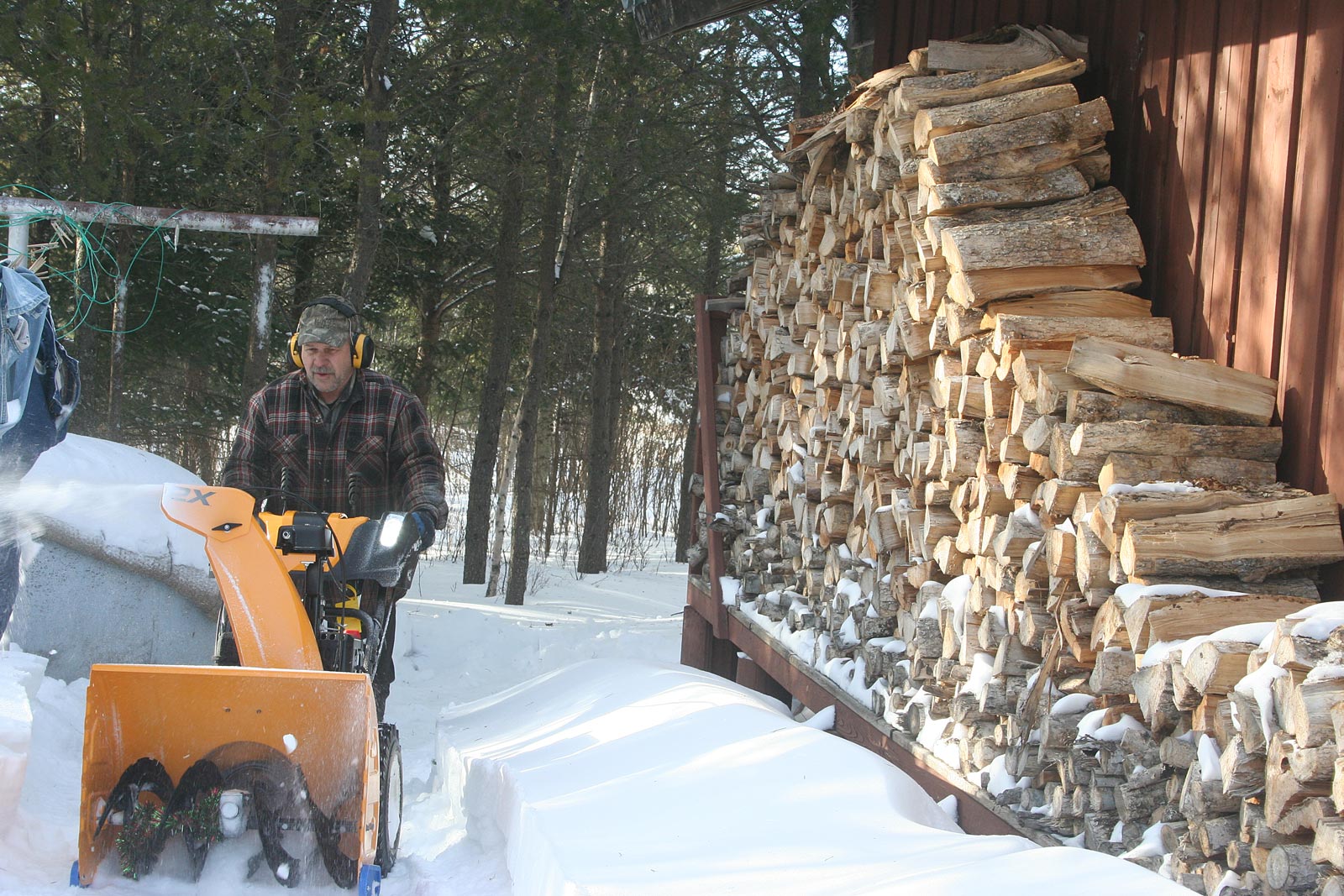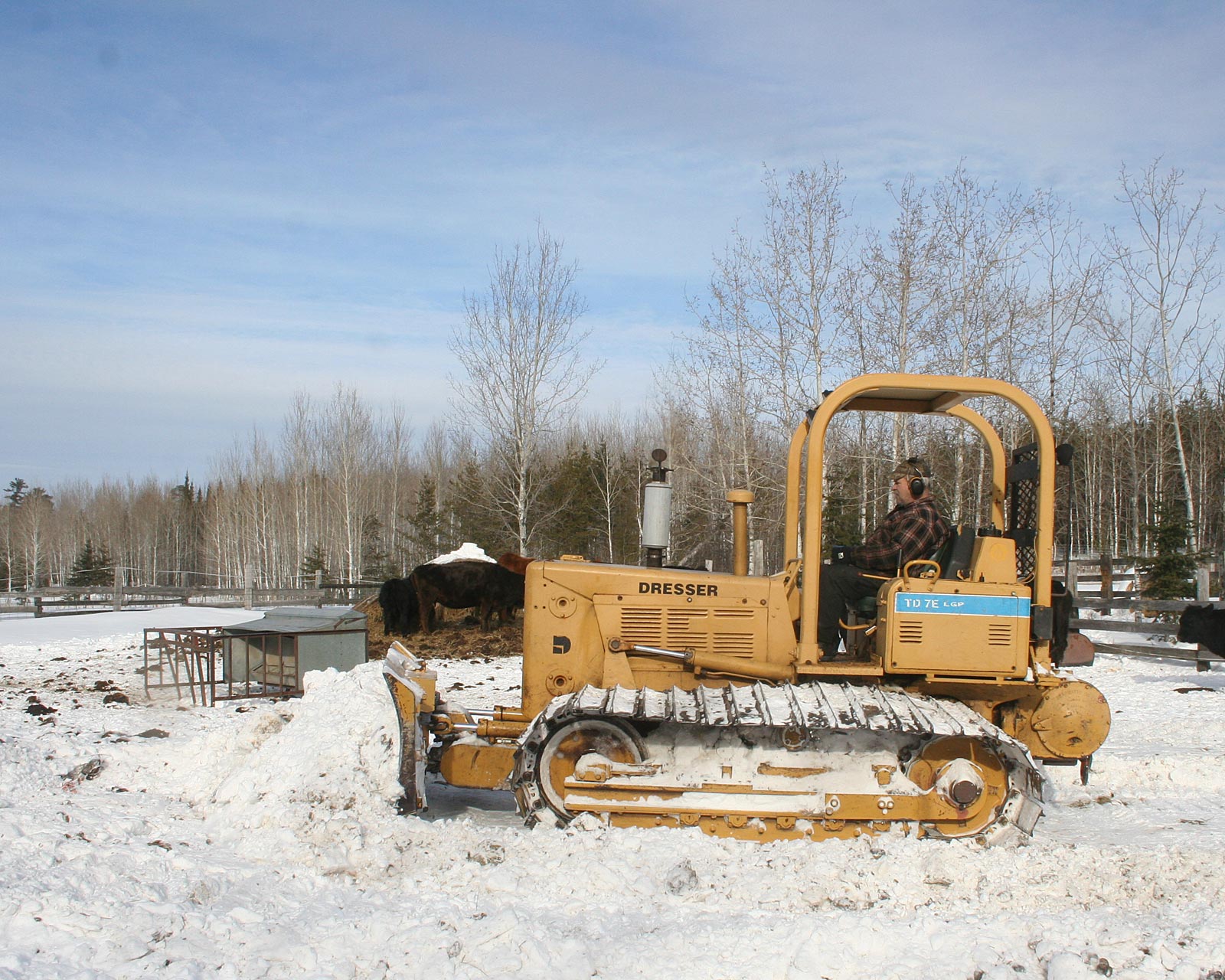 We got a nice surprise on Saturday. David, Elizabeth, and Delilah stopped for a visit. David was going to work on his cabin and snow blow a path to his propane tank. While he did that and warmed up the cold house, Elizabeth and I visited and played with Delilah, who has learned to walk. She is so much fun now that she's a little person, not a baby! I made a beef roast for dinner, and she was gobbling down the potatoes when she discovered the cinnamon roll on her plate. Oh my, did she ever glom into that! No more potatoes for her! Just let me at that roll! She was so funny we couldn't stop laughing. She had a piece of roll in both hands, all squished up, and wanted to be hand-fed pieces, into her mouth. Even after dinner, she still had a squashed-up piece of roll in her hand. Just in case she got hungry later, I guess.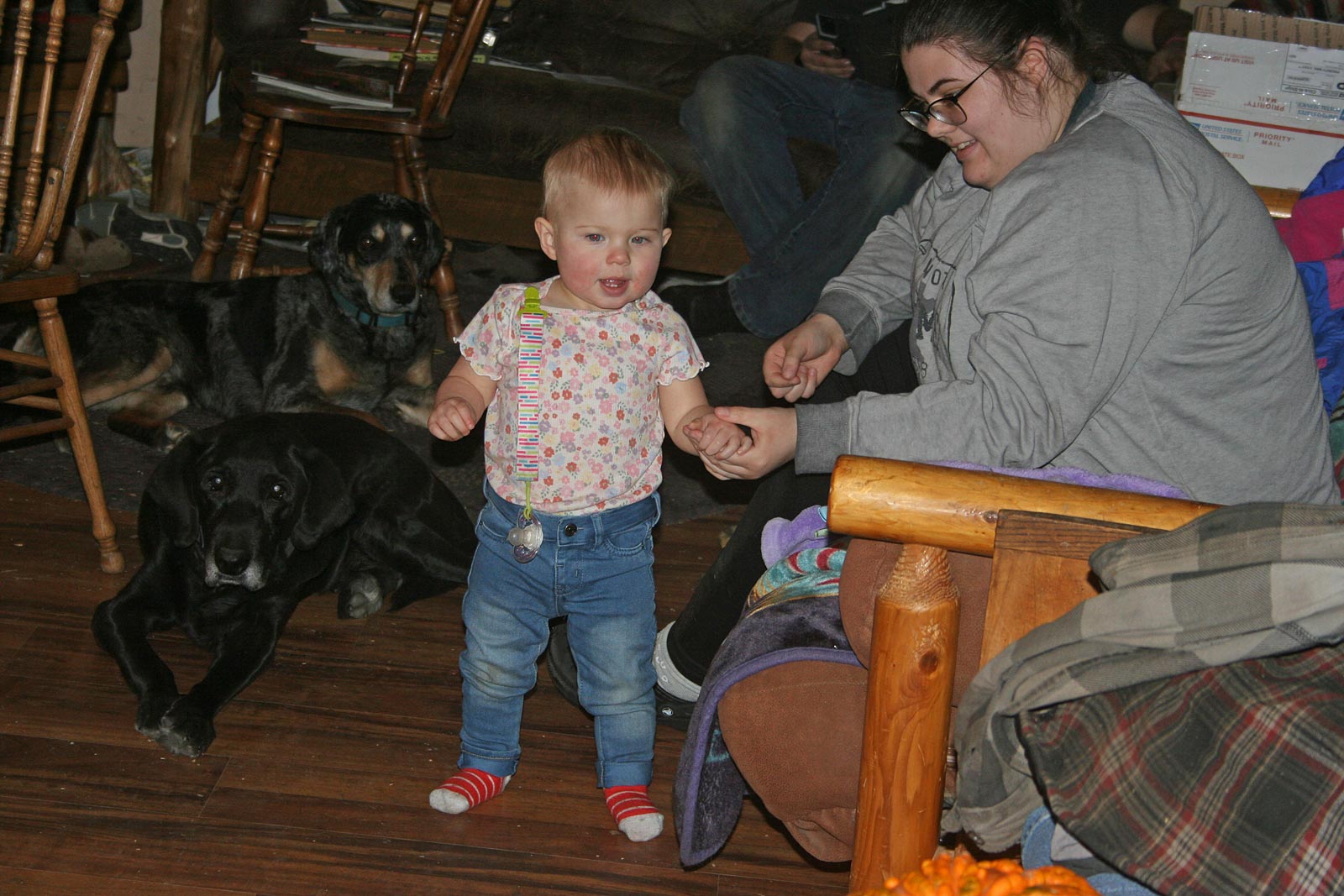 You all know I don't often get on my soap box, but I grew up during the Cold War so I understand the threat Russia can pose. Not only to the Ukraine, but, possibly to us as well. Maybe not bombings but possibly cyber-attacks that could cripple the grid and life as we know it. So, please, stock up as you can, grow a big garden and can up all you are able and bring home some cash money, just in case. We all know prices are going to skyrocket even more. Our gas at the pump went up ten cents overnight and we know it'll keep on going up. It doesn't hurt to be as prepared as you can, but it can sure hurt not to be prepared, burying your head in the sand and hoping things will quickly return to normal. 'nuff said and you all know I'm not a doom-sayer by a long shot. — Jackie