Yep, he had a stent put in a heart artery a short while ago. And he's due for another on Monday. But as per doctor's orders, he's resumed all his activities he prior was engaged in. (I sometimes wonder if the doctor really knew all he did.) Will wants to get the bandsaw mill up and cutting lumber for rafters, etc. for his new cow run-in shelter plus our friend, Mike's, rafters for an addition he's going to be putting on their cabin. We had some big pines which were dead/dying, fairly close to the driveway so it wasn't too hard to get in there, clear out a spot and cut them down. Now there's a bunch of nice logs in our yard, in front of the sawmill, ready to cut when the snow goes down a bit more.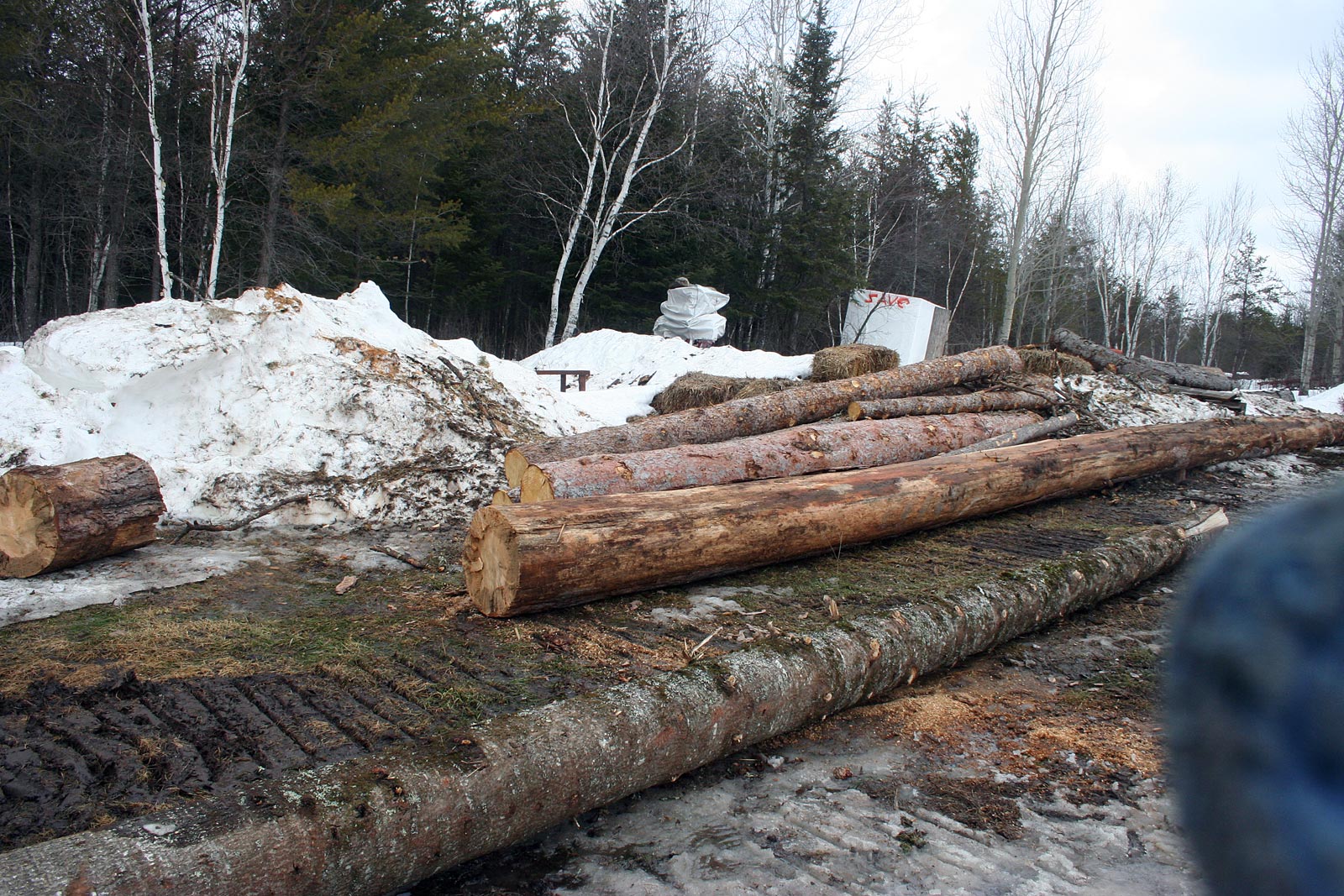 The snow has been melting like crazy. Yesterday, it was 52° F, and today it's 46. We're really glad to see the snow going like mad. Our little donkey planter in the front yard has his head sticking out of the snowbank, where just a few days ago, it was just his ears.
It's pepper planting time for me. So, tomorrow, on Will's birthday, I'll start filling up six-packs and flats of ProMix, sprinkle them with hot water then start planting pepper seeds. Will brought in a huge pile of flats from the greenhouse and I have three bales of ProMix. I sat down and figured out which varieties of peppers I'll plant this year and mapped out where they'll all go. I know I'll have extras left over to go in the fields but that's okay. More is best! The three varieties of Habaneros aren't up yet but should be next week — they're slow to germinate.
Tuesday, we took our rescue cat, Buffy, into the vet to have her spayed. Unlike a lot of farmers, we don't want a big bunch of kittens/cats running around everywhere. We much prefer to have only one or two, which are well cared for and won't reproduce.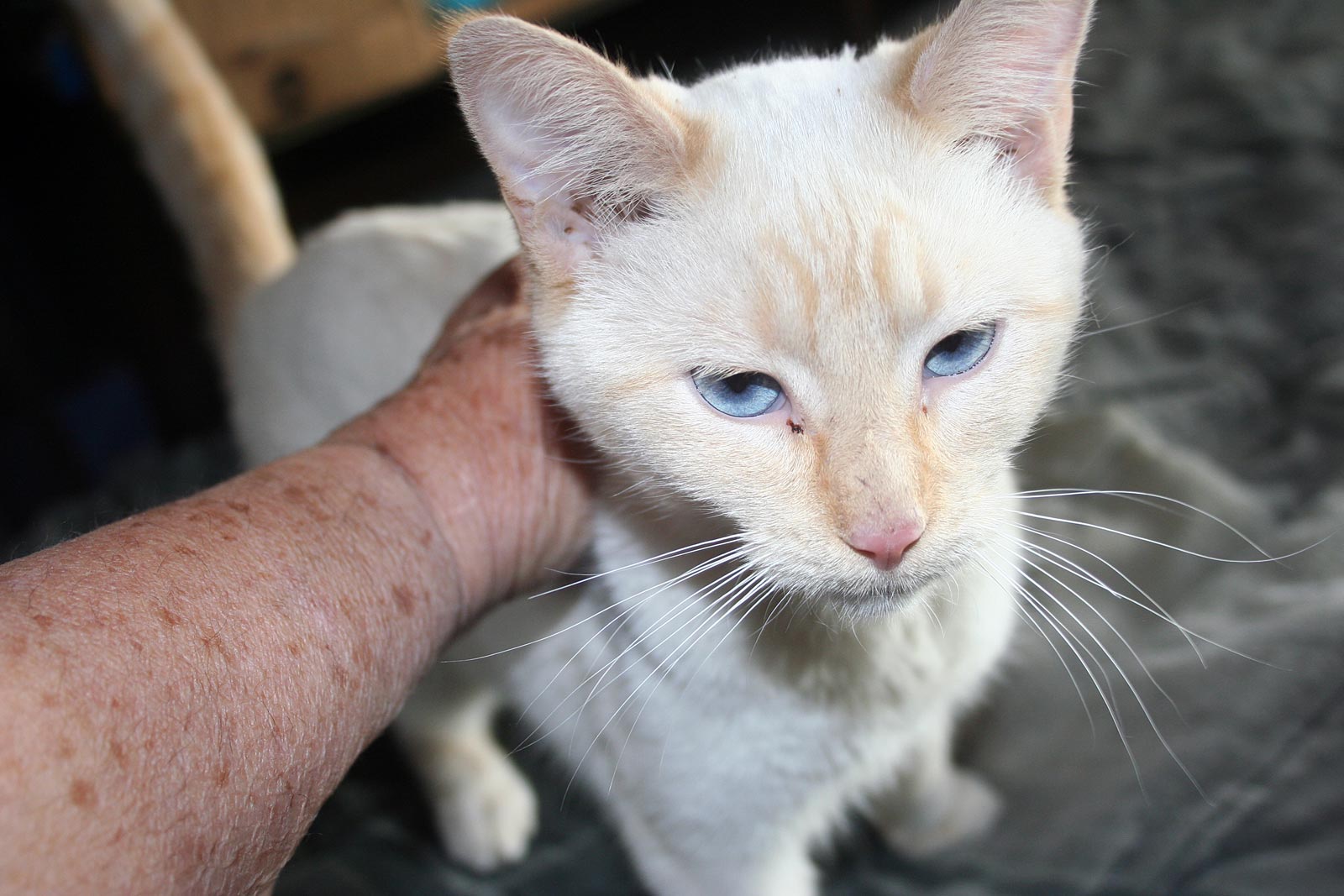 Today, Buffy is her same old happy self, although she is not happy to be shut in David's bedroom. We don't want to chance her and Mittens getting into a fight and having her incision ripped open. She'll stay in there for a week or so, then come join the family again. I do go in and sit on the bed with her so she doesn't feel abandoned. I felt like an axe murderer when I put her in the cat carrier to go to the vet. I think she thought we were taking her away to dump her out somewhere again. That made me feel so sad. — Jackie