I was standing by the cow corral gate, waiting for Will to come with the tractor and another big round bale of hay when I heard this croaking sound up in the sky. My eyes popped wide open. It couldn't be! It sounded like … yes, it was a sandhill crane pair, flying up from the south. Our creek and beaver ponds aren't even thawed out yet so that was a huge surprise. We've seen a pair of trumpeter swans and some Canada geese. But the cranes usually wait to come a little later, when actual grass is showing in the pastures. How uplifting that was!
I'm about done planting tomatoes and peppers and they're coming up nicely. I had to replace the covers on two of our little indoor greenhouses as the plastic had photo-degraded, even when kept indoors all the time. Last year, I didn't need to use them as Mittens didn't bother trying to get into the flats. But Buffy is another thing! We need to keep them zipped up tight as she thinks they are her special kitten toys. It won't be long before I start to transplant the peppers into their Styrofoam coffee cups. Will has been working in the new greenhouse, caulking the windows and putting spray foam into all the larger cracks. Once I get flats transplanted, they'll have to go out there because there's not much room inside now.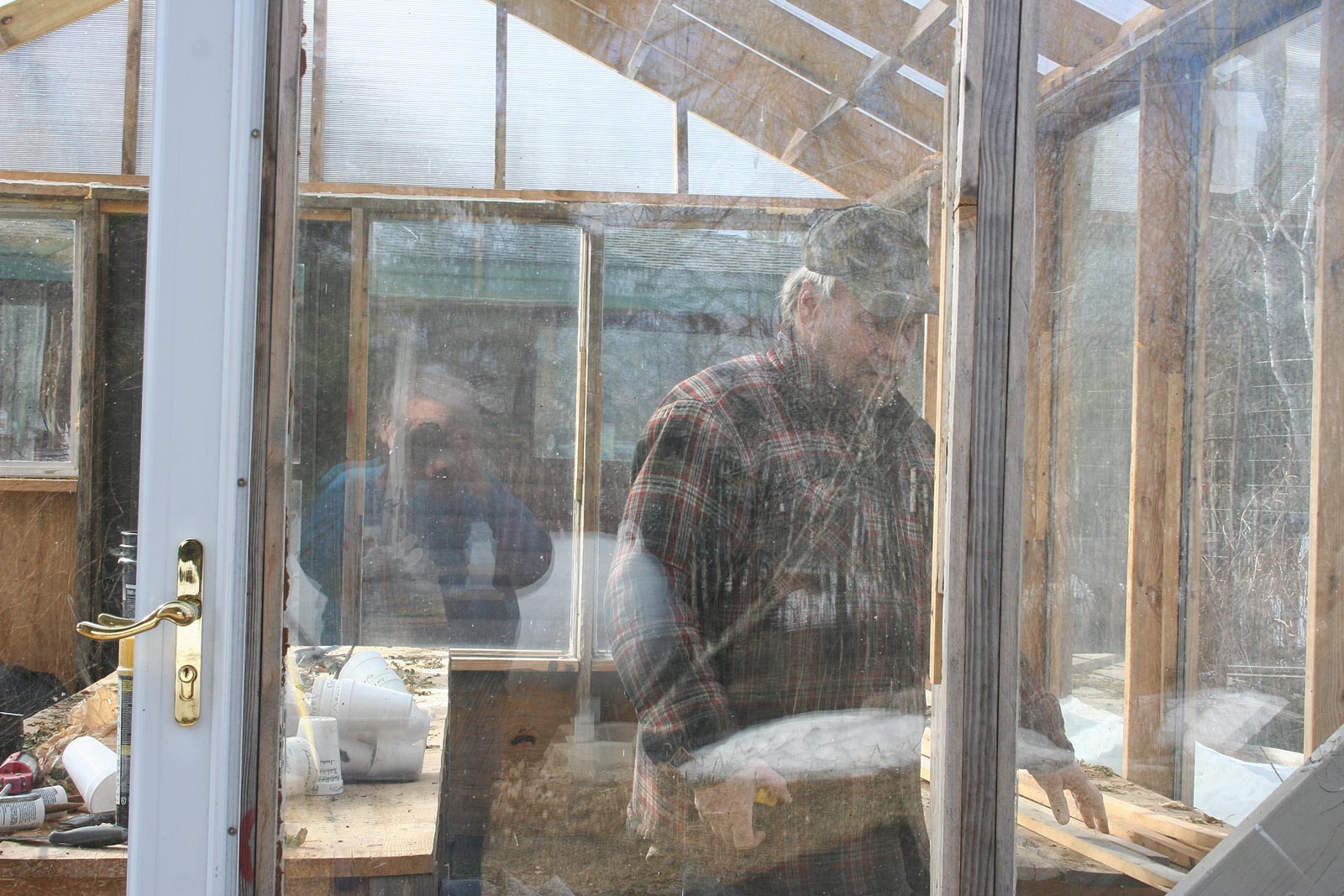 Our granddaughter, Ava, is still enjoying her riding lessons and is now riding without stirrups and doing patterns in the arena. Then, the other day, she told her dad she wanted to build a desk for her bedroom. Not go buy one, you understand, but build one. (Now who does that sound like?) So, Dad took her out to his stockpile of boards, and they chose material to fit the design Ava had drawn and they set about putting the desk together. Now, all that's left is some sanding and staining and the future heirloom will be finished and put into place. I'm very proud of both of them!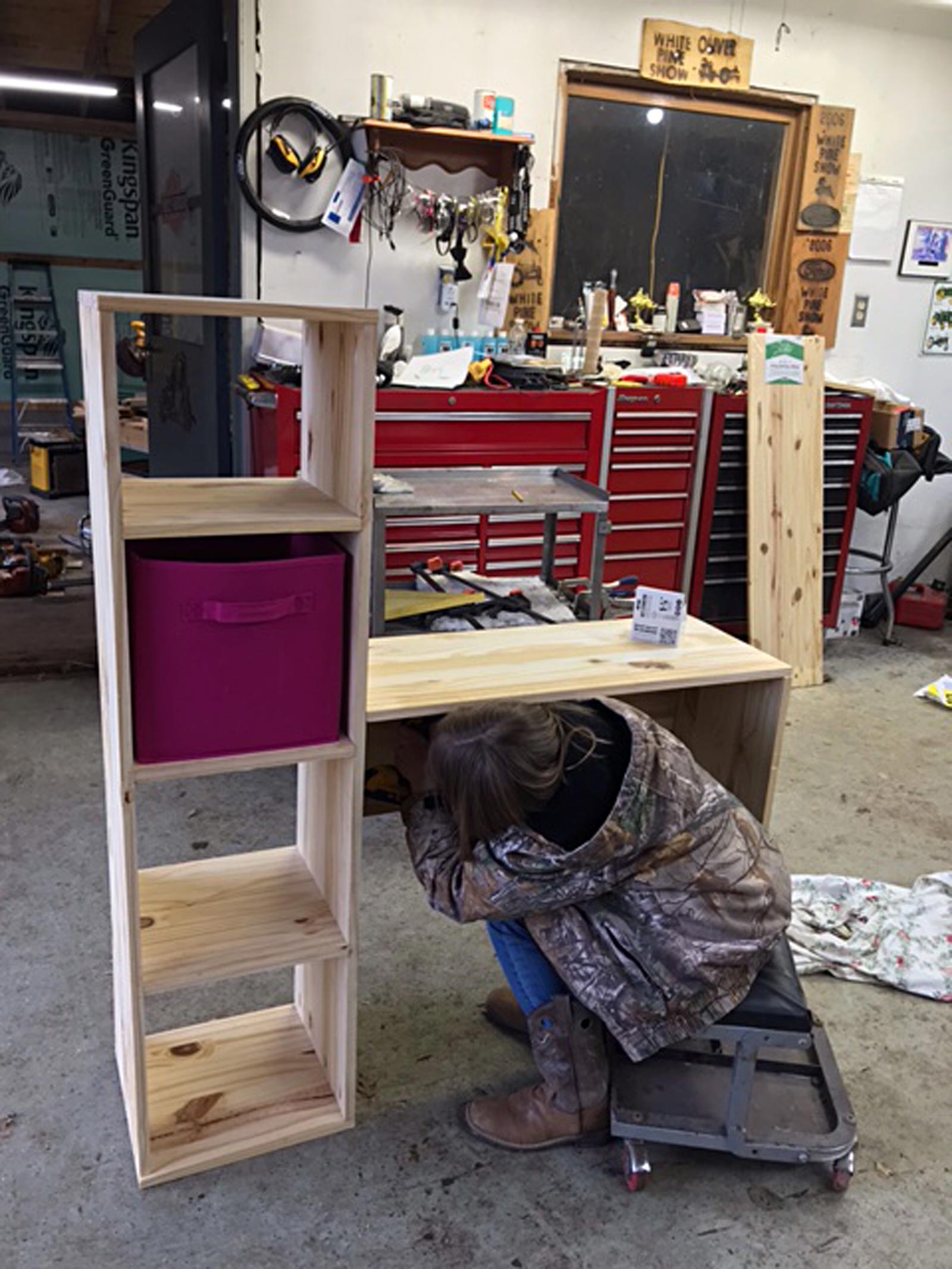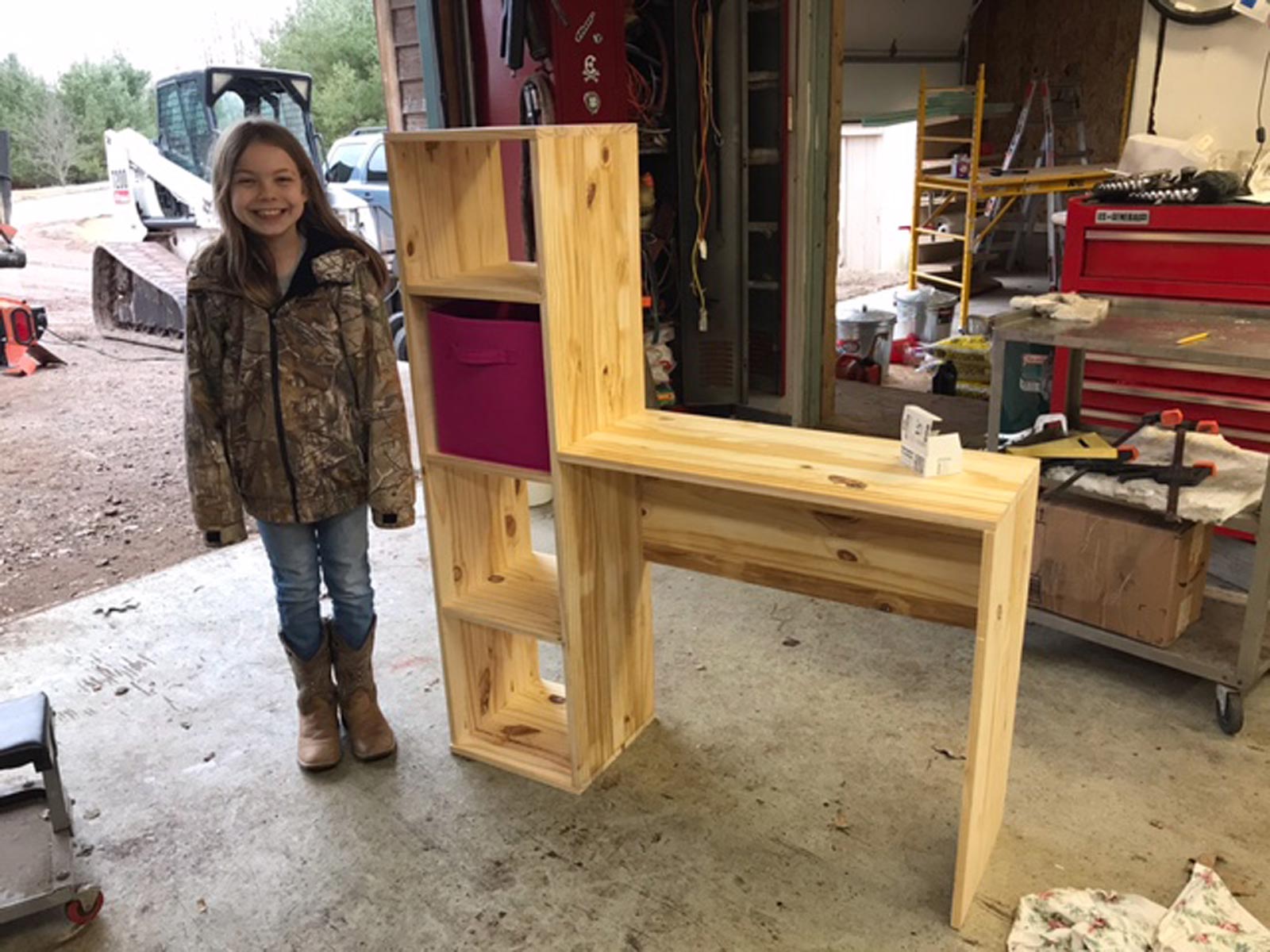 Last year, I bought an on-sale amaryllis at WalMart, which bloomed one kind of small, yet pretty pink and white flower. After blooming, I treated it just like a house plant. Finally, the leaves kind of died back but I kept watering it occasionally. Then, green shoots started to appear. I gave it a dose of fertilizer and started watering more frequently. Then, last week, the blooms started opening. There are four of them this year! I'd never, before had luck getting one to rebloom. Maybe I've discovered the key? I know I'll see if I can get that one and the more expensive plant, I got from Breck's to rebloom next year.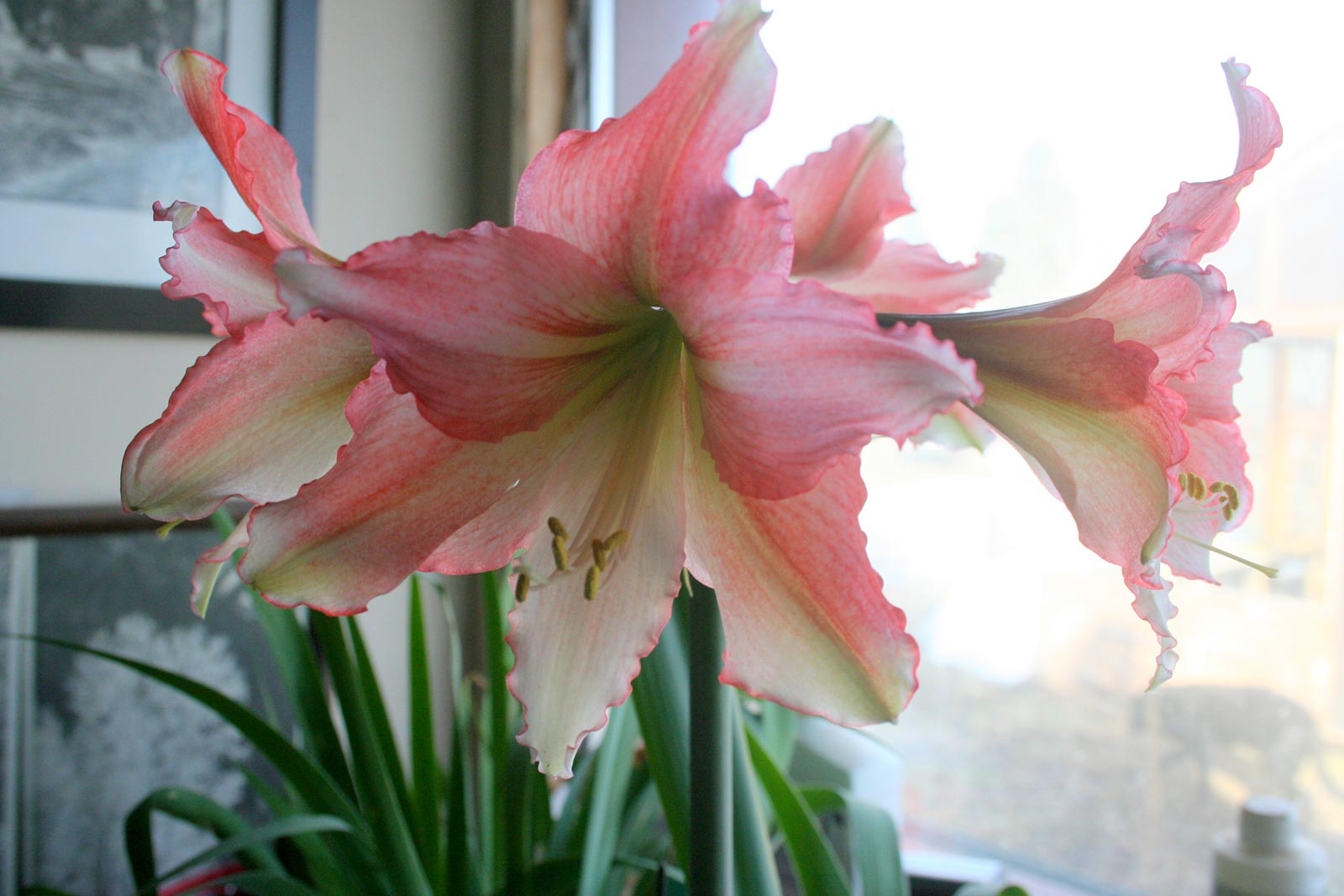 — Jackie