Last fall, I introduced our buck to our does, figuring we'd be having kids in early May, when the spring weather was getting nice. Well, two days ago, our oldest doe, Bella, surprised us with twin kids, a doeling and a buckling, both black with silver ears and stars on their foreheads. Now our old doe has never been a good mother so I was concerned that they might not be getting fed. But SURPRISE! Both kids had round, full tummies. And when I took them over to mom, just to be sure I wasn't hallucinating, both started sucking with no trouble. No mom kicking them or moving away. Wow was I happy about that! Then, this morning, after it had been a record 10 degrees last night, I went out to do chores to find a very weak kid in the big goat pen. I thought he was dead, but when I went in, he moved slightly. So I grabbed him and went into the house, put him right in front of the wood stove, in a small box, and tube fed him some warmed colostrum. Then I tucked a pint canning jar full of very warm milk right next to him and put a towel over the whole works. And, slowly, he recovered. Now he's standing and nursing from a bottle. Luckily, my friend, Dara, was here and she helped me get his mom onto the milking stand. She's a first freshener and has little teats, but a very nice udder. I milked about two cups of milk from her to relieve her udder and give baby some more milk. She was very good about the whole process.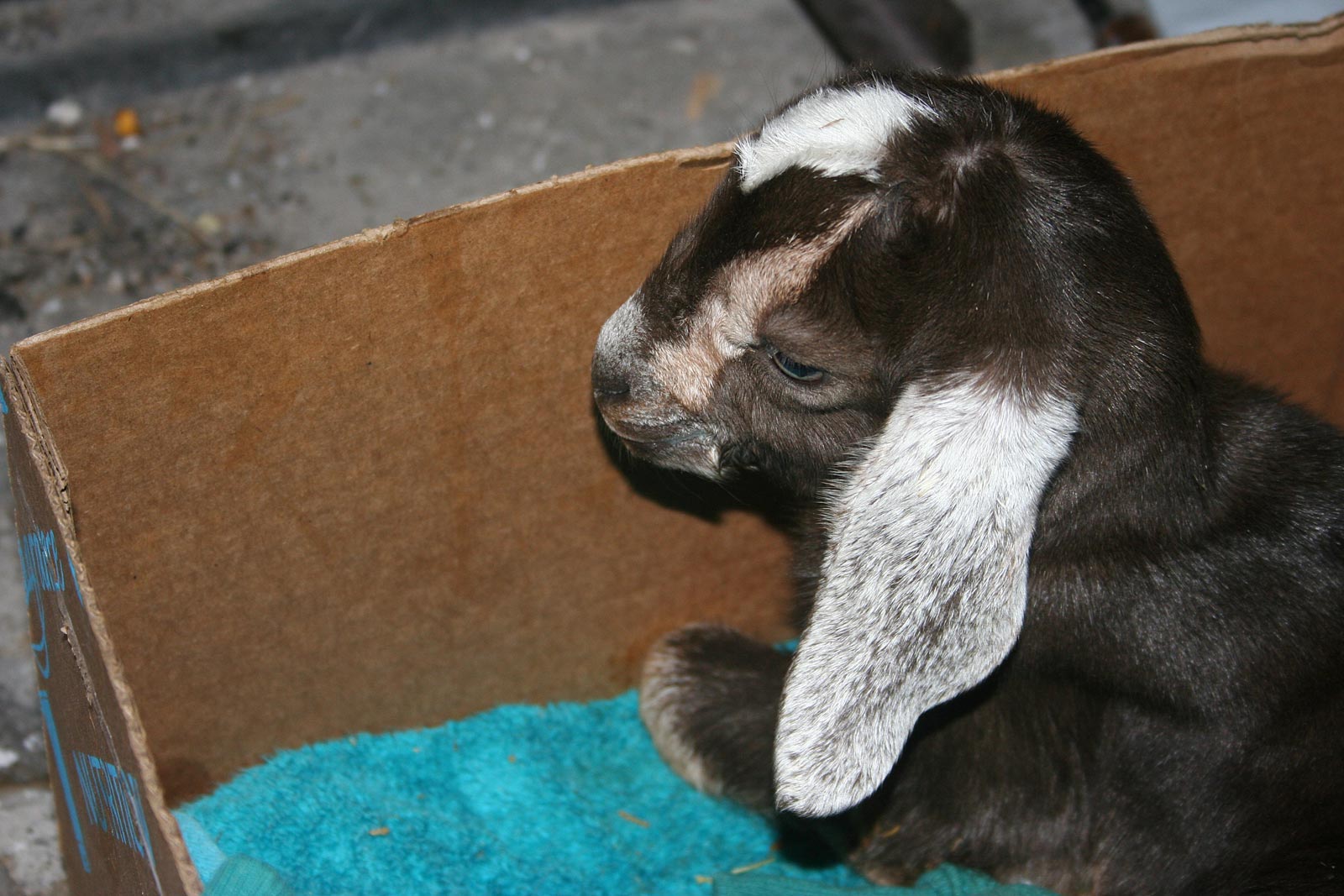 Will and I now have quite a few flats of transplanted tomatoes and peppers out in the greenhouse, with the heat on at night. I worried last night, as it was going to be so cold. But all of his sealing up the cracks sure helped as it only got down to 47 degrees last night. And the sun came out early in the morning and stayed all day. In the afternoon, it was 100 degrees in there so Will had to open the door. (The heater was turned down to pilot.) Usually, this time of the year, we're seeing mid-fifties during the day. What a cold "spring!"
Buffy is getting to be a big baby. Every time I sit in my chair, she climbs up on my chest and turns upside-down and goes to sleep. She and Mittens are getting along a little better; only one or two cat fights a day now and no blood. Hondo runs to Will when they get into it, like "Dad! The cats are fighting! Do something!" It's pretty funny. But we feel sorry for him as he sure misses Spencer, who is doggy heaven now. We do too.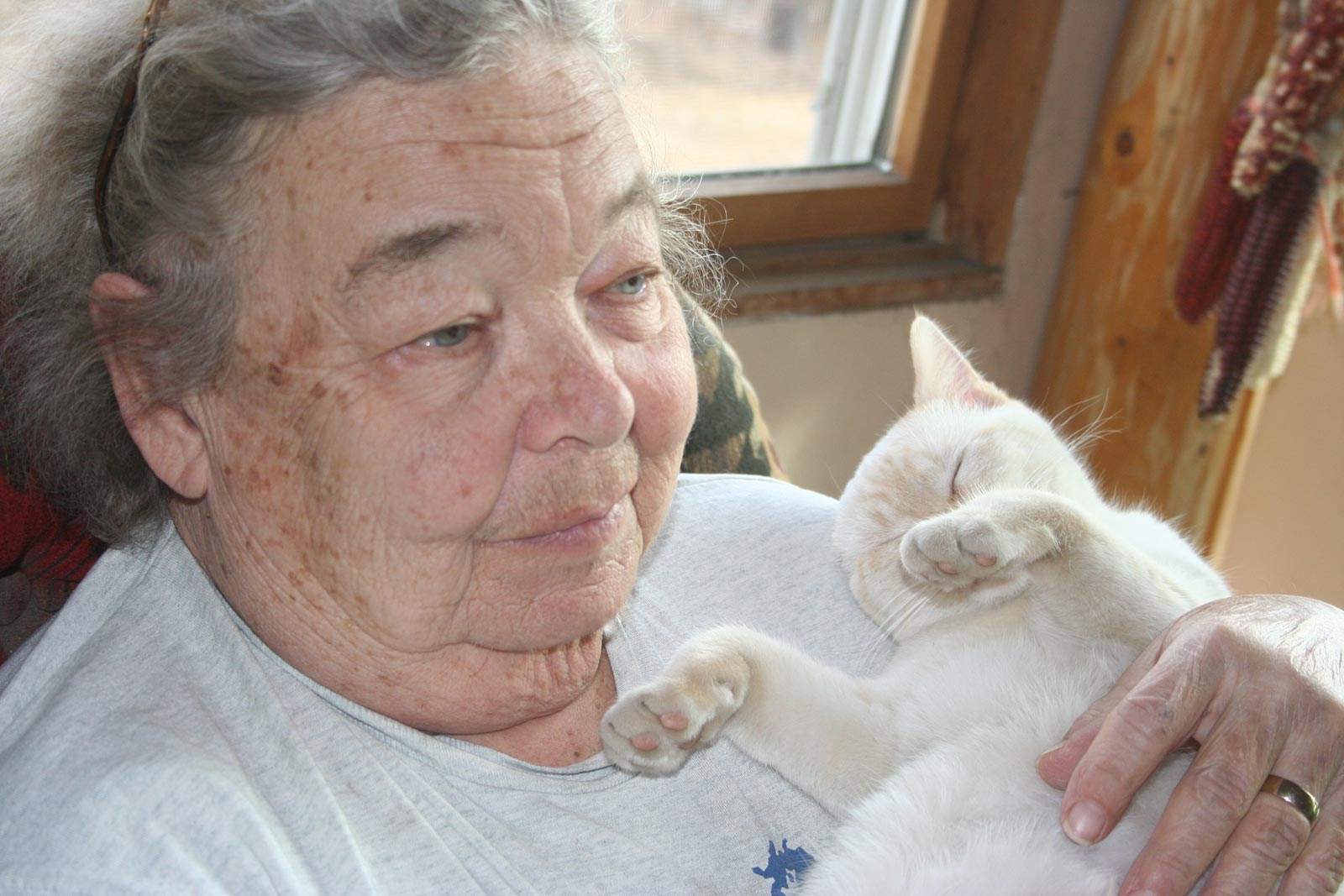 Today, my amaryllis plant bloomed again. Such a beautiful red. And there's another stem starting to pop up too.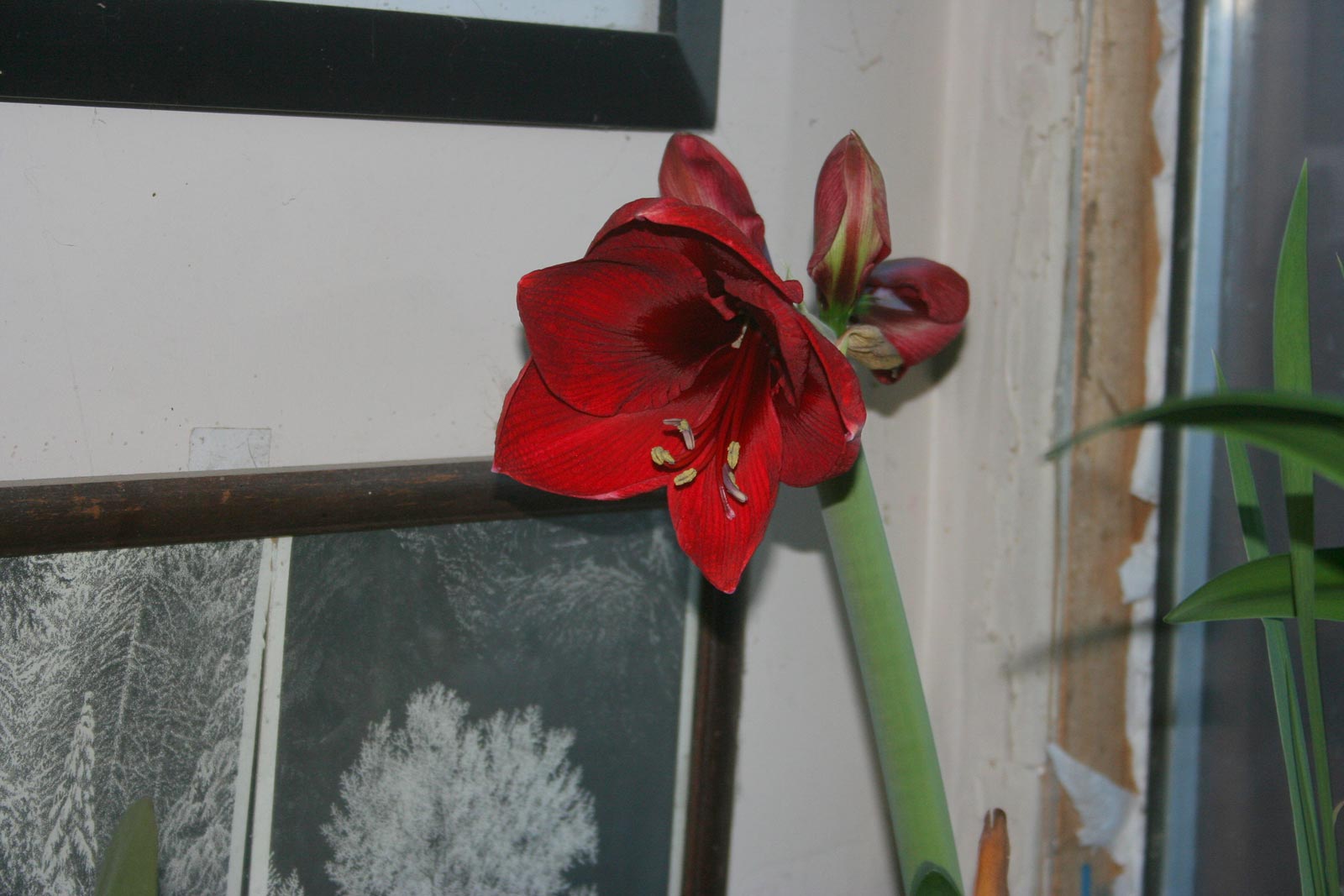 Oh, I forgot to mention, our water line to the house thawed out last week! I was about jumping up and down with happiness. No more laundromat for me! — Jackie