Our family was unable to have Easter dinner together, due to their other family obligations, so we set Sunday as our unofficial Easter dinner. Granddaughter, Ava's pony, Whinny, and our burro, Crystal, also badly needed their feet trimmed so we decided to make it a workday, as well. David had arrived on Friday evening, planning also to work on his cabin and Bill and family arrived around 11:30. It had been raining and was still kind of drizzling, but the guys set right about going down to the goat pasture, where Whinny had been wintering. Unfortunately, the goat cottage is too small to safely contain three men and a big pony, so they worked outside. It was a bit of a challenge, but they finally got her feet trimmed. And when they let her go, she set off trotting, then running around, happily trying out her "new" feet! The guys took a short break then went down to tackle the burro, Crystal. She has hereditary bad feet, she inherited from her mother, so she needs frequent clipping or they curl upward. After an hour, she, also, was sporting "new" feet and the guys could come back up, get out of their wet clothes, and enjoy dinner.
I'd baked a big ham (planning on canning up the leftovers), made garlic mashed potatoes and added some home canned sweet corn to the menu. Mom always used to bake a lamb cake and I finally bought a two-piece lamb cake mold so I could give it a try. I was a little nervous, but it turned out well, except for the head tried to break away and one ear fell off when I released the cake from the mold. But icing fixed all that. I set the lamb on a flat, iced cake, then added some fancy candy Easter eggs and some little bunny-shaped mini cakes I had also baked, using a cute mold I bought at King Arthur Flour Company. All turned out well and we enjoyed sitting to the table all together.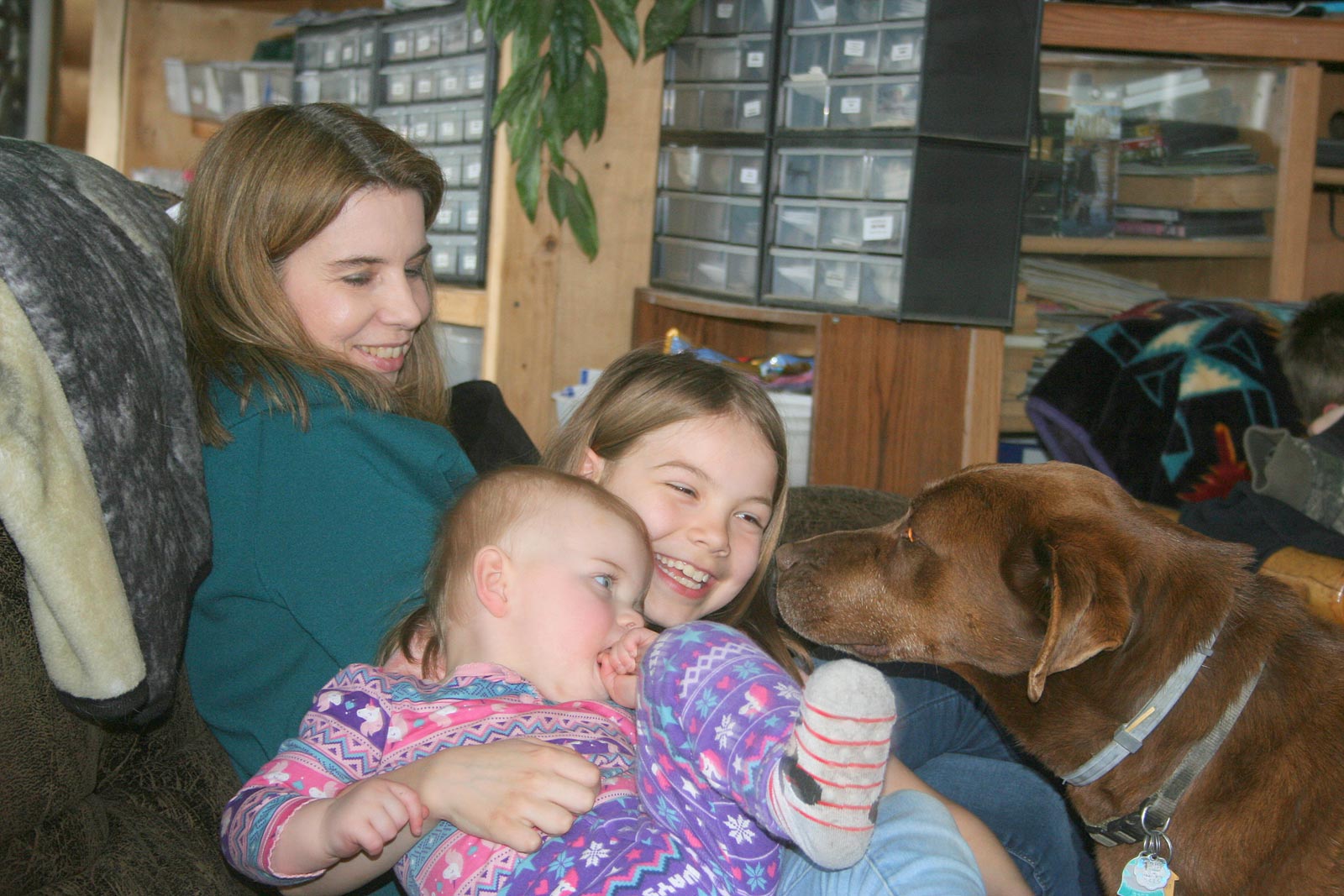 We had such a good time, watching granddaughter, Delilah, who now not only walks, but runs, play with a ball, with Ava and the Spaulding's dog, Buddy. Delilah has a dog at home, but he's a lot smaller than Buddy so she was thrilled that he was so big! We had to laugh when Ava played "I'm going to get you!" with Delilah, watching Delilah running to the couch which was her "safe" spot.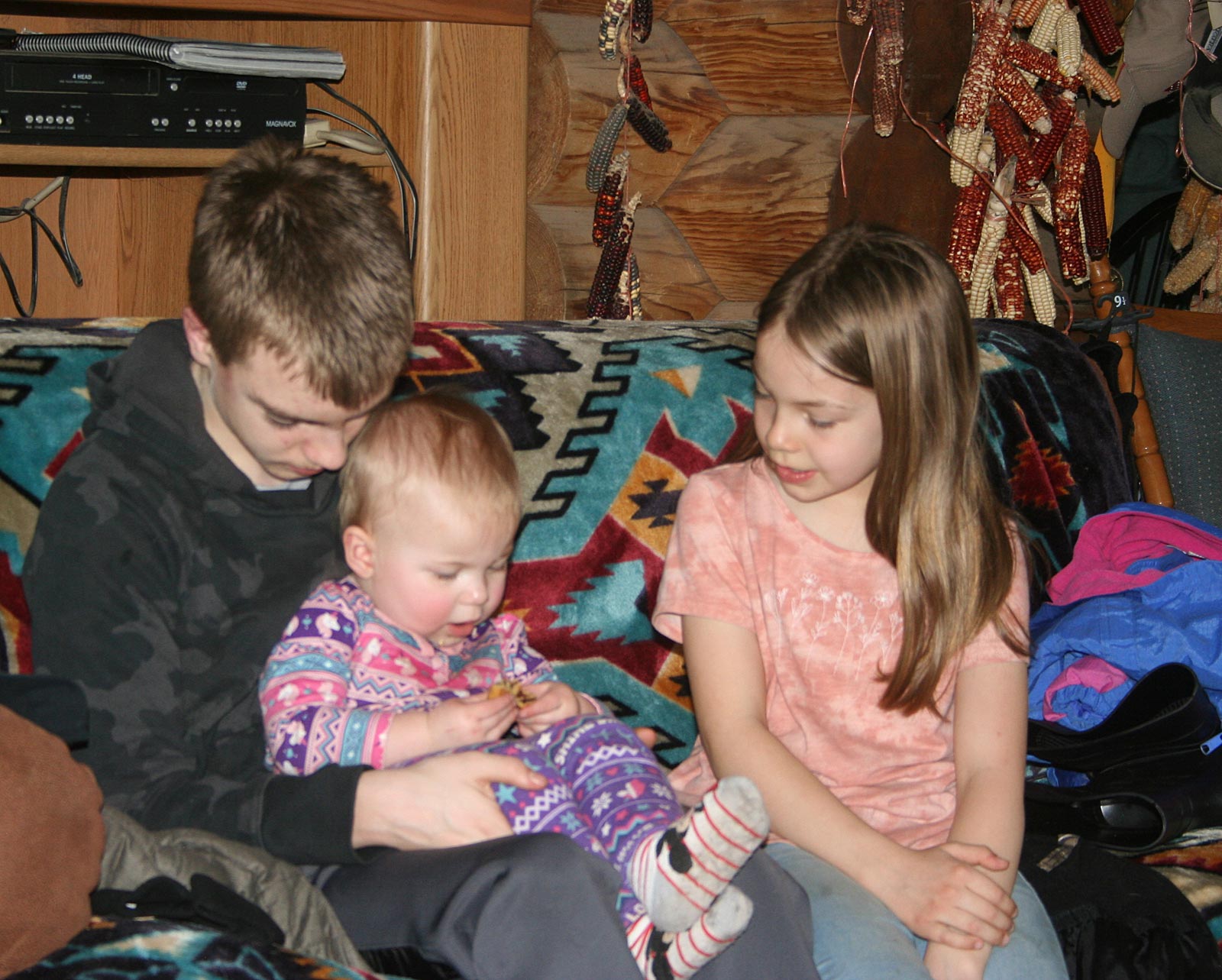 Ava presented us with a beautiful drawing she'd made of Spencer, complete with angel wings and a halo. So very sweet! I'm going to frame it and hang it where we can all see it.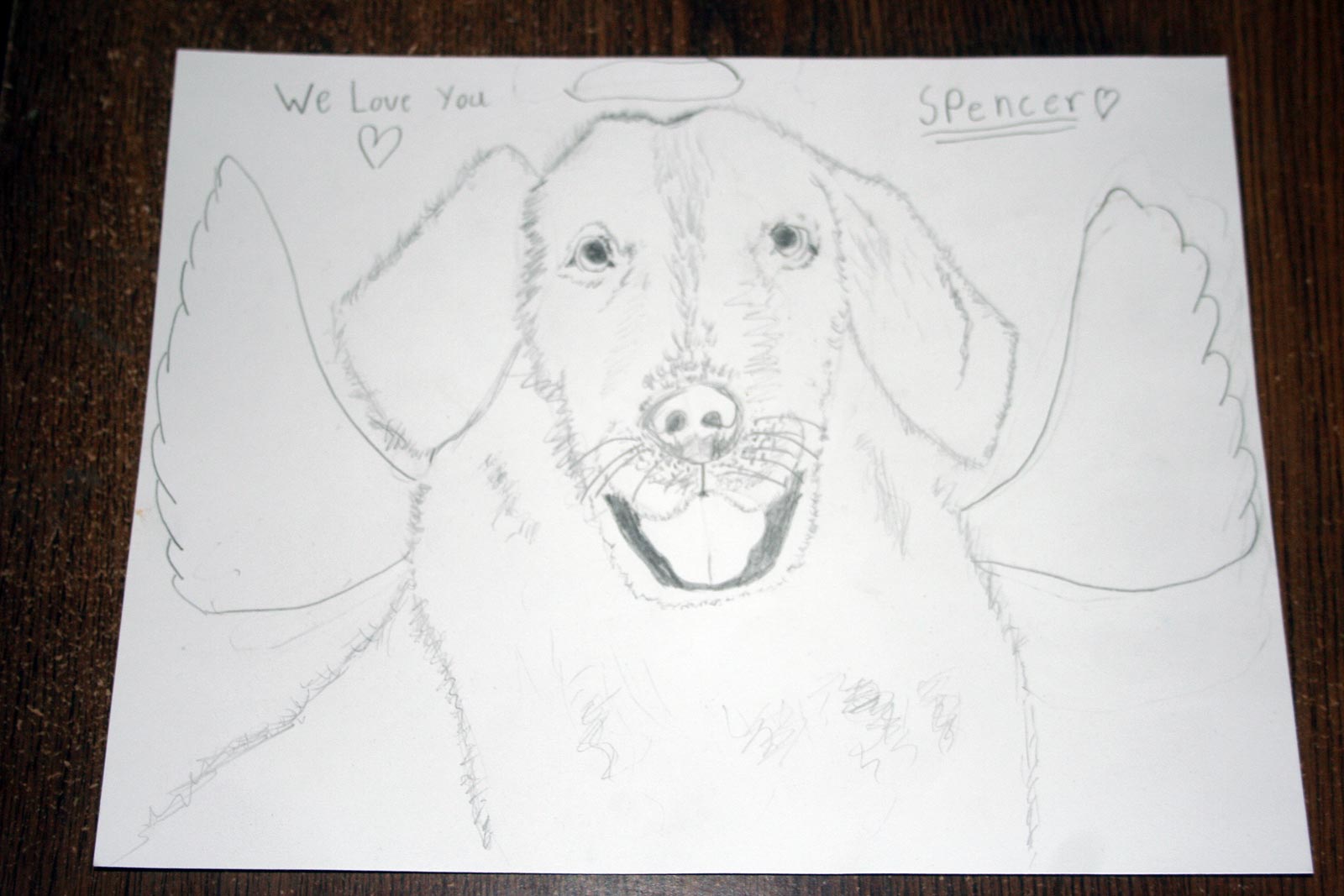 — Jackie