Slowly, the earliest tomatoes ripened, then more of them, now the mid-season vines are cranking out tomatoes by the basket full. After all, we planted more than 200 tomato plants this year. I'm kept busy, picking and seeding out all those varieties, as they come ripe. When I pick them, I write the name of the variety or initials on each tomato, so I don't make mistakes. After all, a basket of tomatoes has several different red ones, some larger, some smaller. It would be easy to make an error.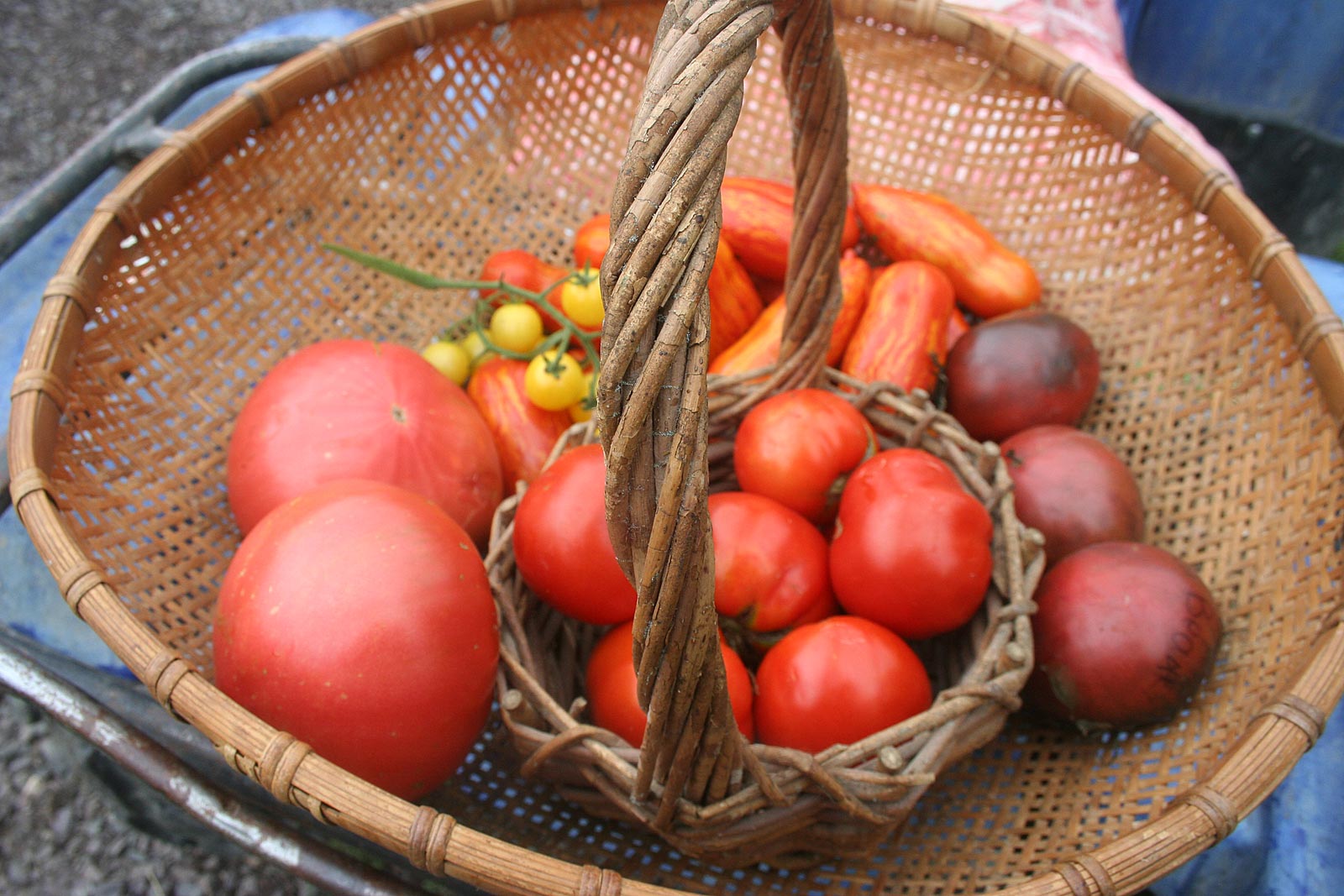 We had good news on David's cabin. The septic system is finally getting under way! Last week, the guys came out and started laying it out. The head honcho is none other than Josh Antus, the young man who bulldozed a trail in for us when we first moved here in February, more than 17 years ago. Now, we're friends and neighbors. Country life is so cool! Today, the drain field got laid out over a bed of gravel and the septic tank, itself, delivered and set in. They'll finish up tomorrow when the inspector is due out to check the system out for the county. We're so happy it's going to be in and tucked in, way before freezing weather (we hope!) Please God, no frost!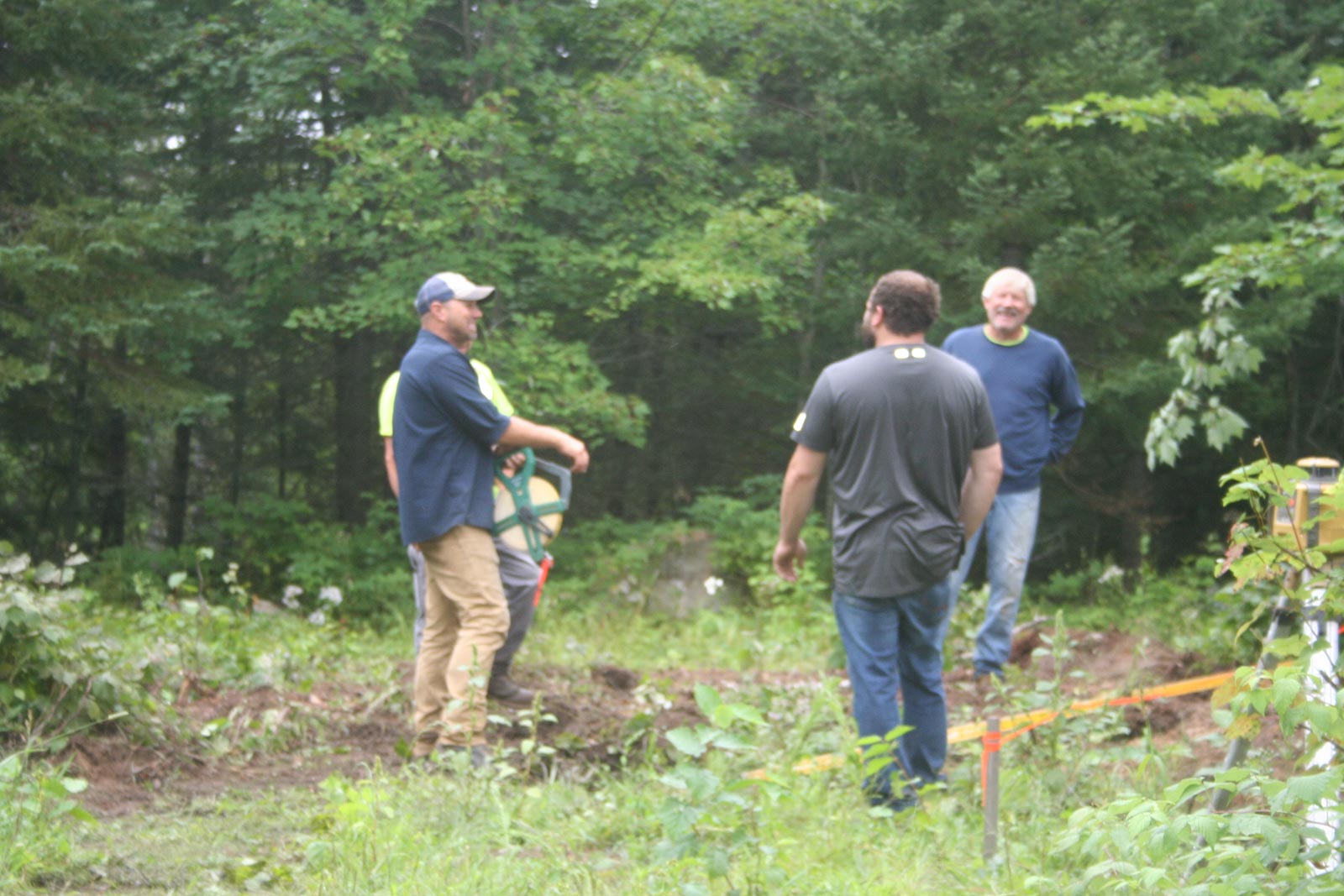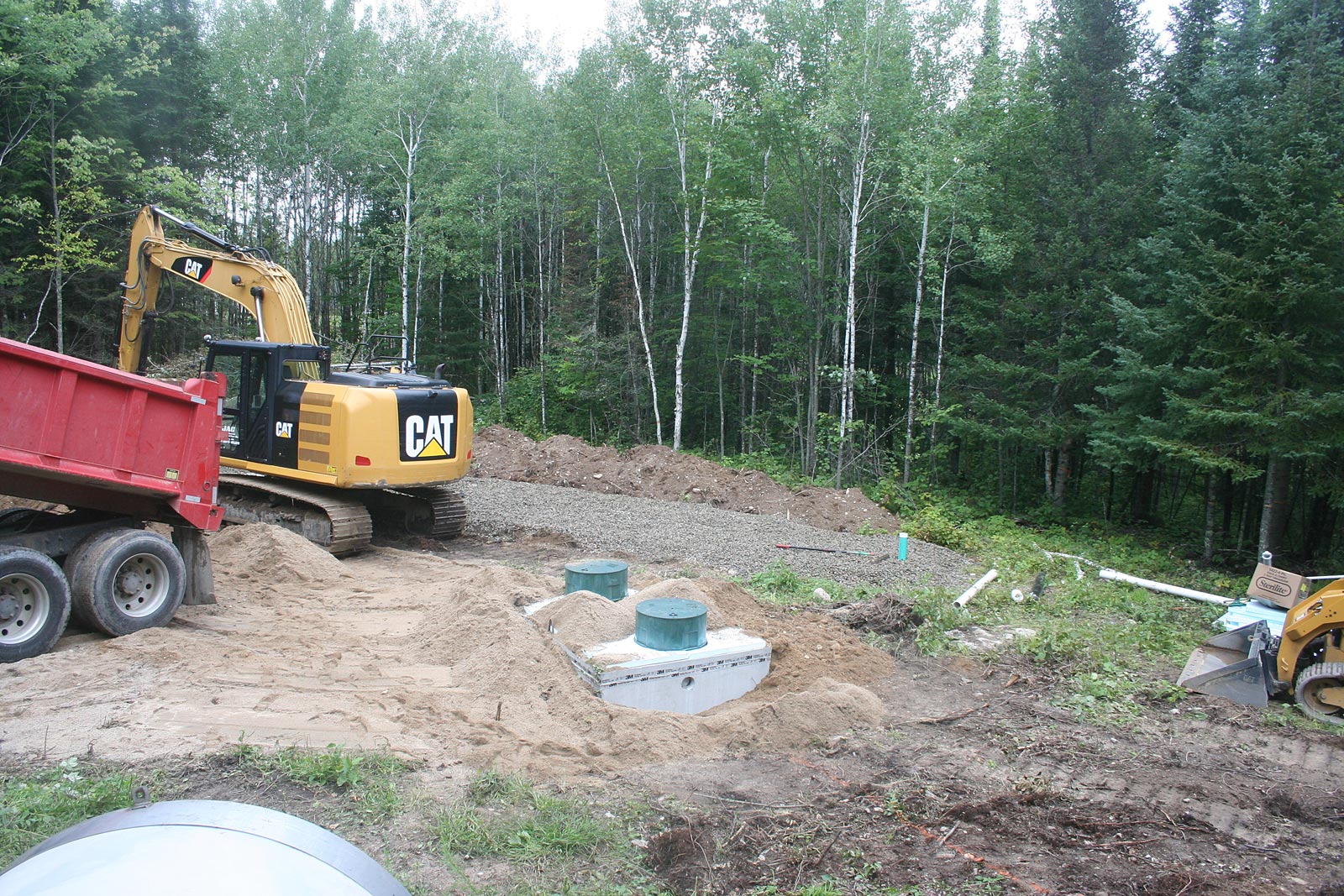 Yesterday, I picked a 10-foot section of our 50-foot row of Provider green beans I put in so our friend, Heather, could have plenty. She did take about a 10-foot section last week, but those beans keep on cranking out lots. I didn't want them to get tough, so I picked a big basket full and got them cut up this morning. In just a little while, I'll be canning them up. I tweaked my "good" bad knee yesterday so I'm kind of gimping along with my knee brace on today. Hopefully, it will soon mend.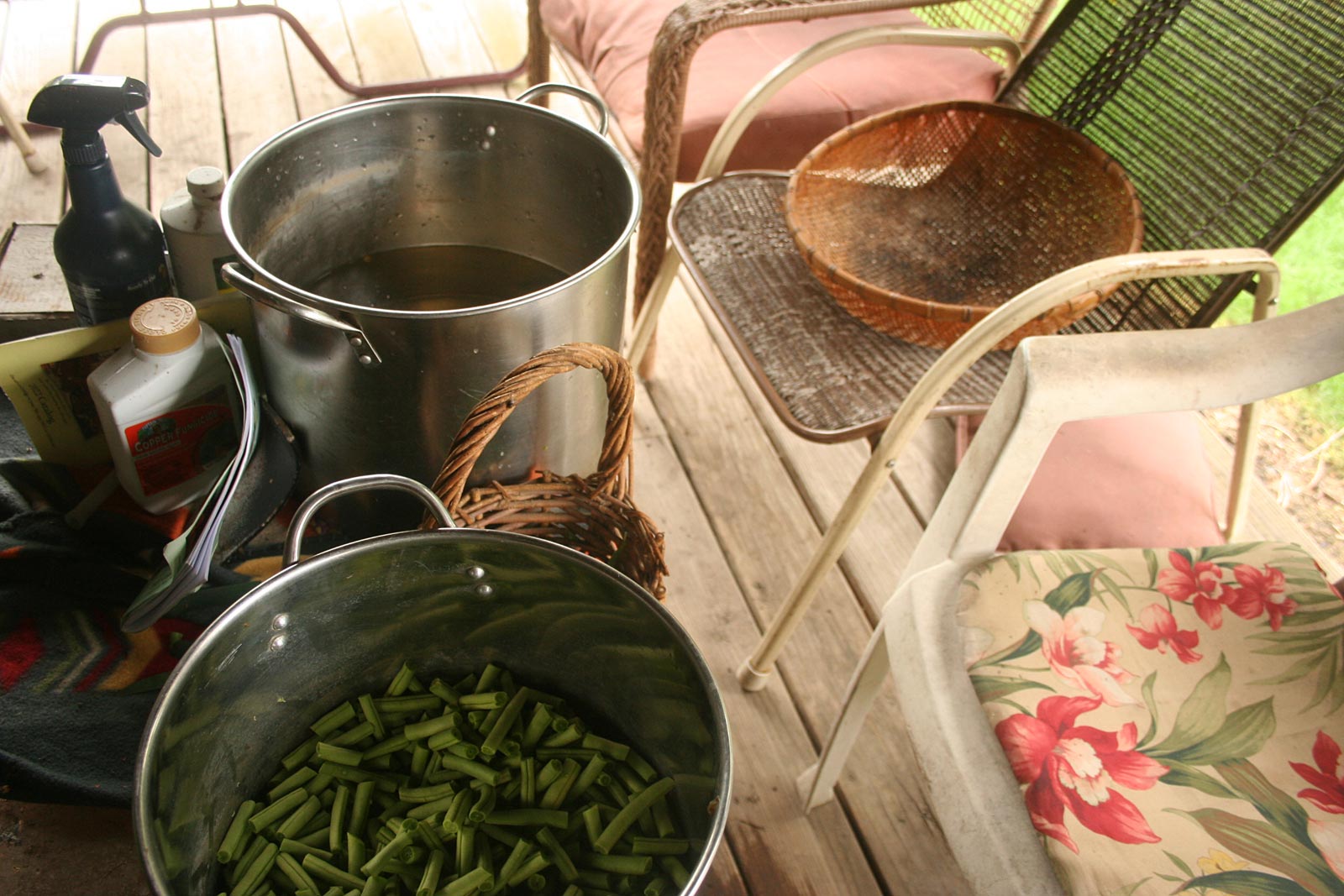 — Jackie