These wonderful beans sure live true to their name. I planted about 75 feet of them in a single row so our friends could have them. After all, they sure help us out. Well, Heather took a basket full last week and I picked and canned a big basket full two days ago. Then friends, Mike and Dara came over. She said she could use some to make dilly beans, so I sent her out to pick beans with a five-gallon bucket. In about an hour, she came back with it full, saying she needed another bucket. Sure thing! Then Heather showed up, wanting to help. I have an order of fancy peonies coming and my knee has been beyond bad lately so I asked her if she would be willing to tackle the flower bed below the solar panels, so I would have a spot to plant them when they come. She happily got at that right away. Then Dara came back with another five-gallon bucket full and asked for another bucket. There were more beans! Holy cow! Now, I already have lots and lots of green beans down in the pantry, so I didn't need any. Fortunately, Dara ended up taking a bucket full home, as did Heather. Whew! That only left me with the last pail full to can today. That, I can do. I may have to clear some stored boxes of miscellaneous stuff off the shelves Will told me were not for food. Ha ha ha!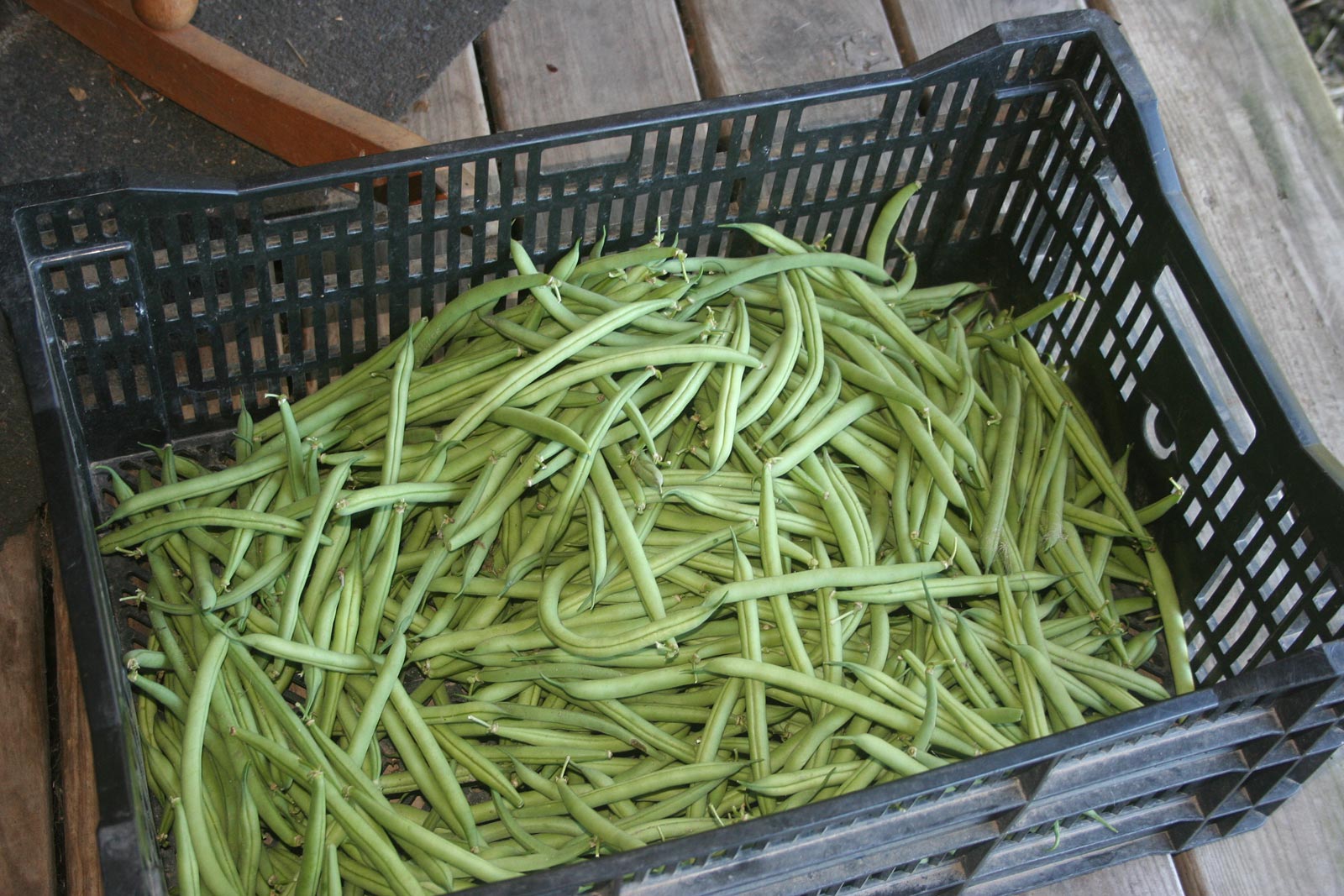 I'm picking tomatoes every day now. I sent a crate home with Dara yesterday — from varieties I'd already saved plenty of seeds from. And I've got cups of seeds fermenting all over the house. Those will be drained and rinsed this afternoon, so the seeds can dry on their paper plates. I'm astounded at the Barry's Crazy Cherry tomatoes this year. The plants are seven feet tall and filled with grape-like bunches of pretty yellow cherry tomatoes. And boy, are they ever tasty too. I squeeze the seeds out and eat the rest! Spencer is drooling from heaven.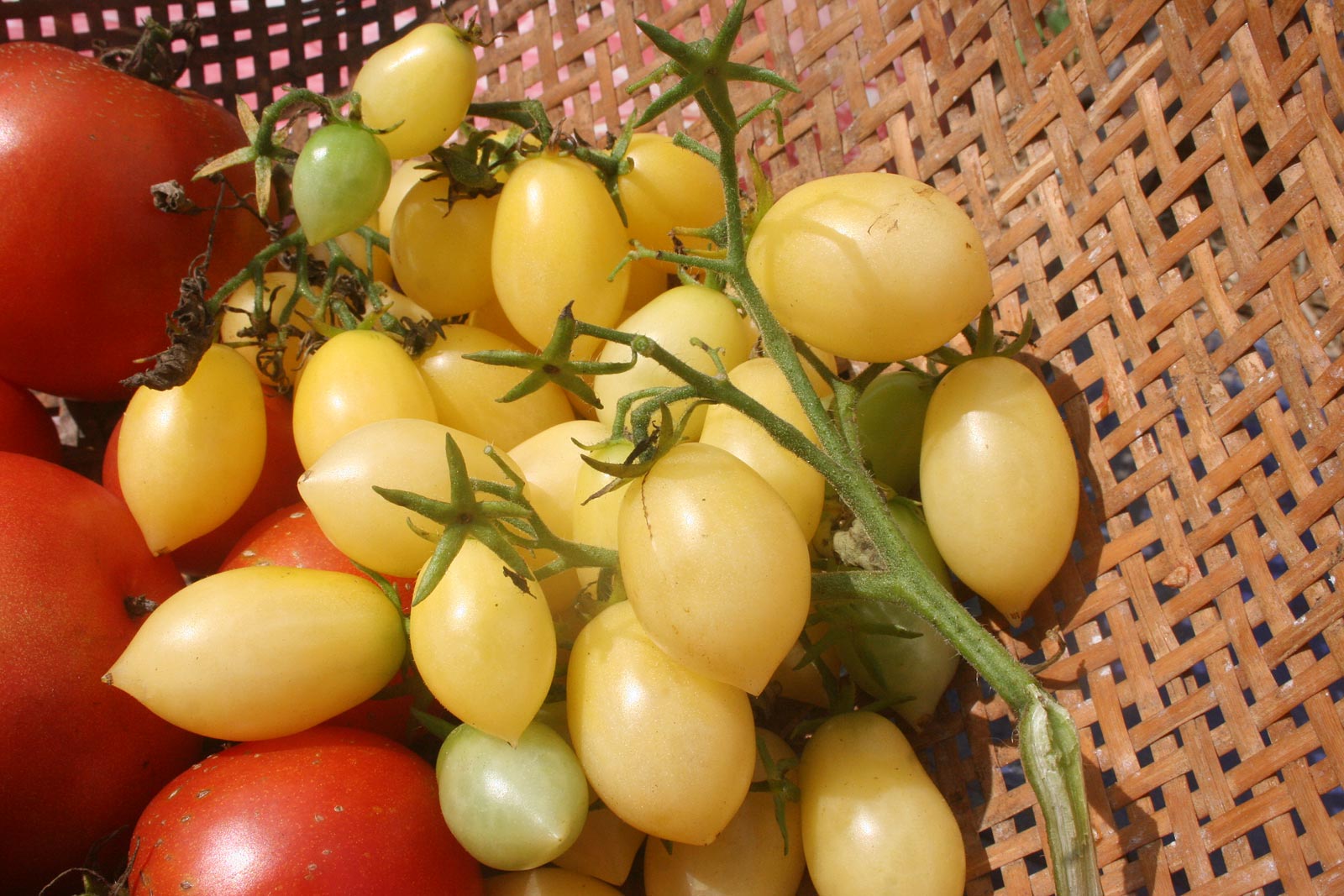 Today, the crew got David's septic system inspected and covered. Now we just have to do some landscaping and add some rotted manure and mulch. Yea! Another big job done.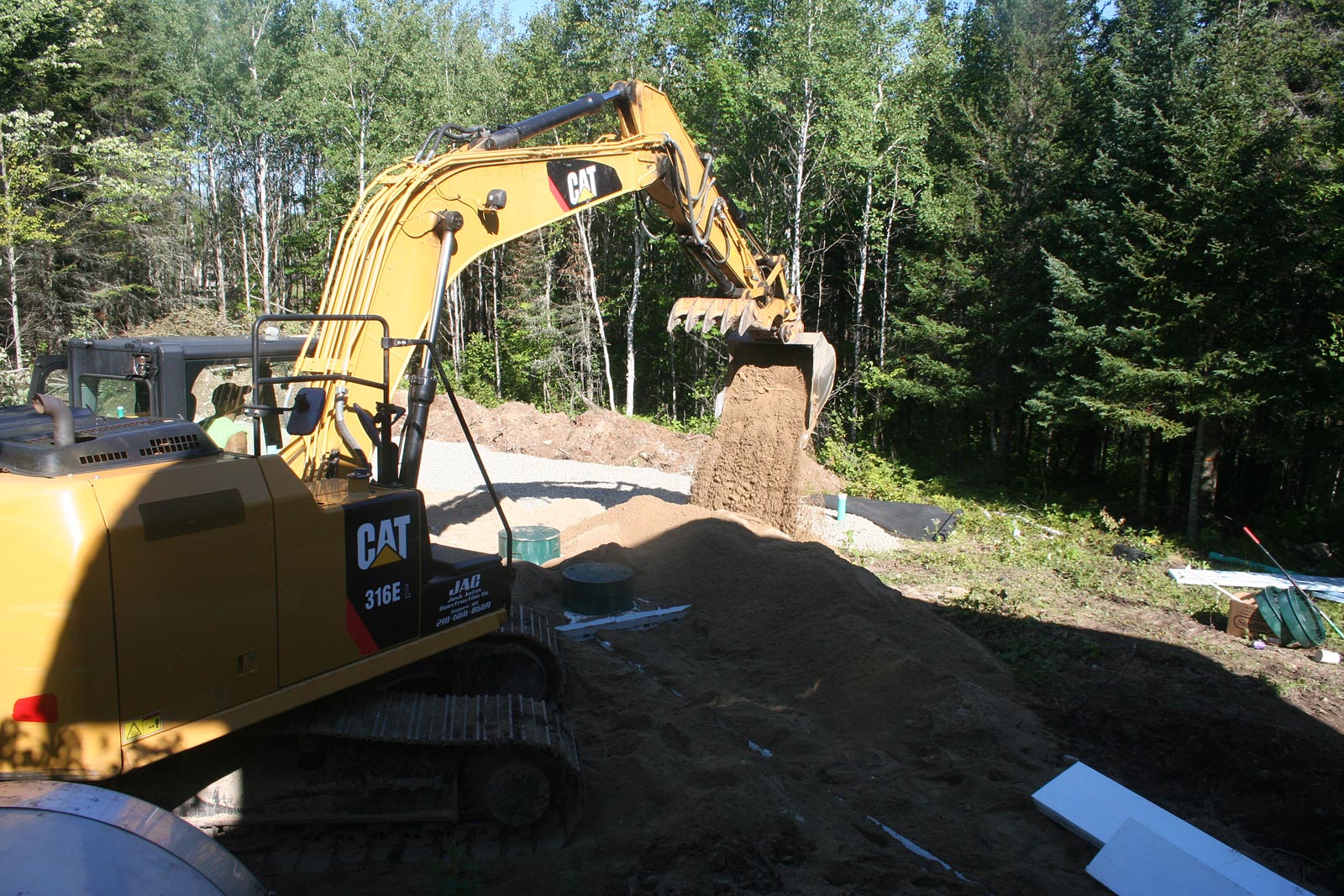 — Jackie