My oldest son, Bill, texted me that they were going to celebrate grandson, Mason's fifteenth birthday on last Saturday. We've been having cold and snow and were expecting the roads to be snow-covered and icy. Fortunately, they were not. We were so happy to be able to go! When we arrived, we found out Bill had given us, and all the rest of my side of the family, the wrong day! Boy was he in the doghouse! Poor Kelly had nothing ready at all. But we've all been very good at making do. Bill ran to the Duquette Store for frozen pizzas and Kelly and Ava made cupcakes. Despite the wrong day, we all had a nice time visiting and wishing Mason a very happy birthday. Ava brought Whinny out so we could see her and jealous dog, Buddy, kept close watch on "his" girl the whole time.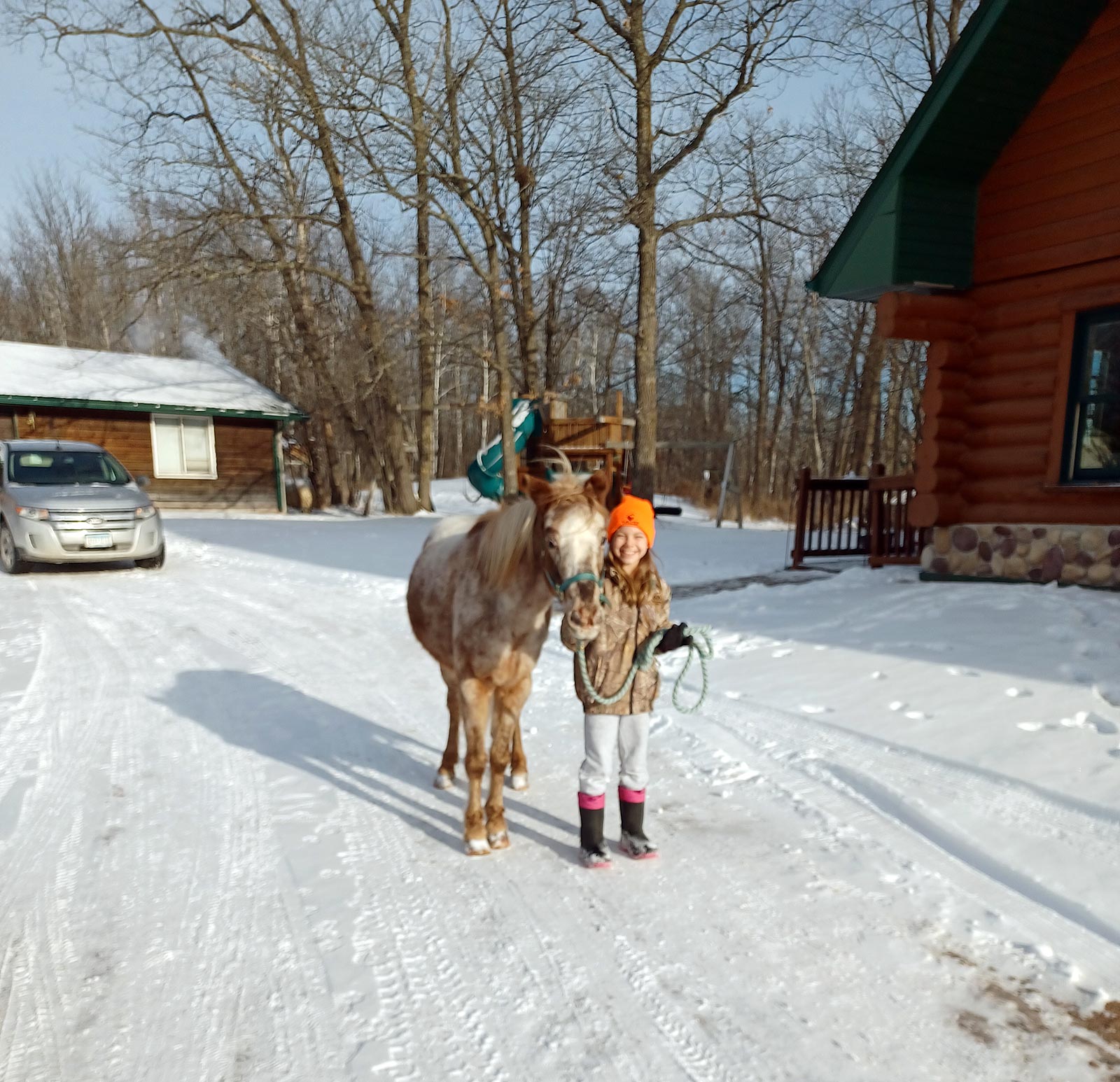 On Monday, the dealer where Will's truck was being repaired, called to say it was ready to go home. So, Will and I dropped what we were doing and drove straight to Hibbing Chrysler to pick up that big red pickup, we've dubbed Chippewa Clifford — Will's baby. Luckily, the bill was much less than we'd been quoted. A large part of that was Will getting busy online and finding much cheaper parts than available through Chrysler. (A good thing to remember!) He cut off several thousand dollars by finding the parts himself. And that's not a small thing, for sure.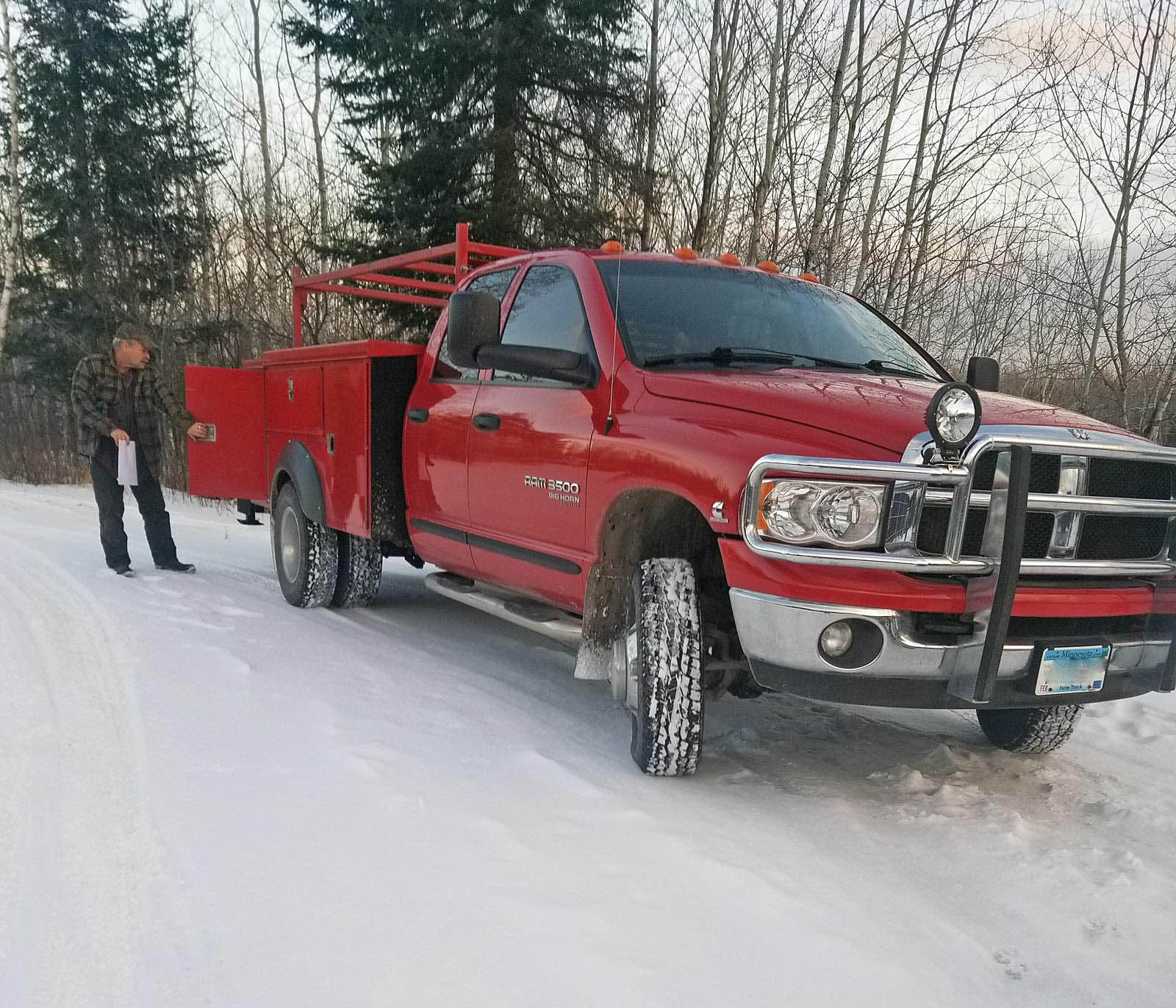 When I was looking through my photos on my phone, I ran across the picture I took of our rescue cat, Buffy, the day Will picked her out of the ditch, starving and cold. That was a little over a year ago and the difference is almost shocking. She looked like a white rat! I'm so glad we found her. Such a good kitty. And she even gets along with Mittens now. Not best friends, you understand, but they tolerate each other.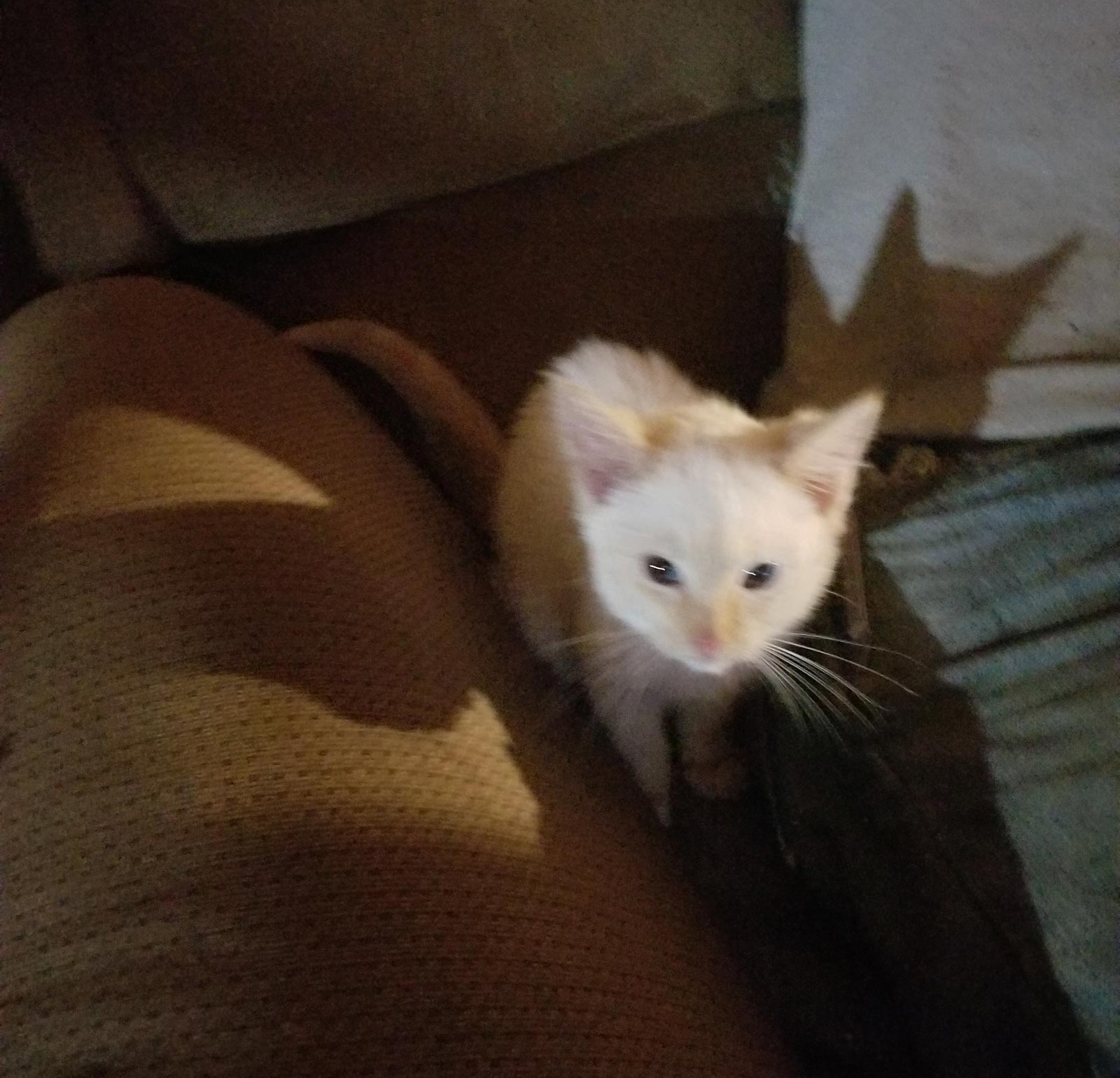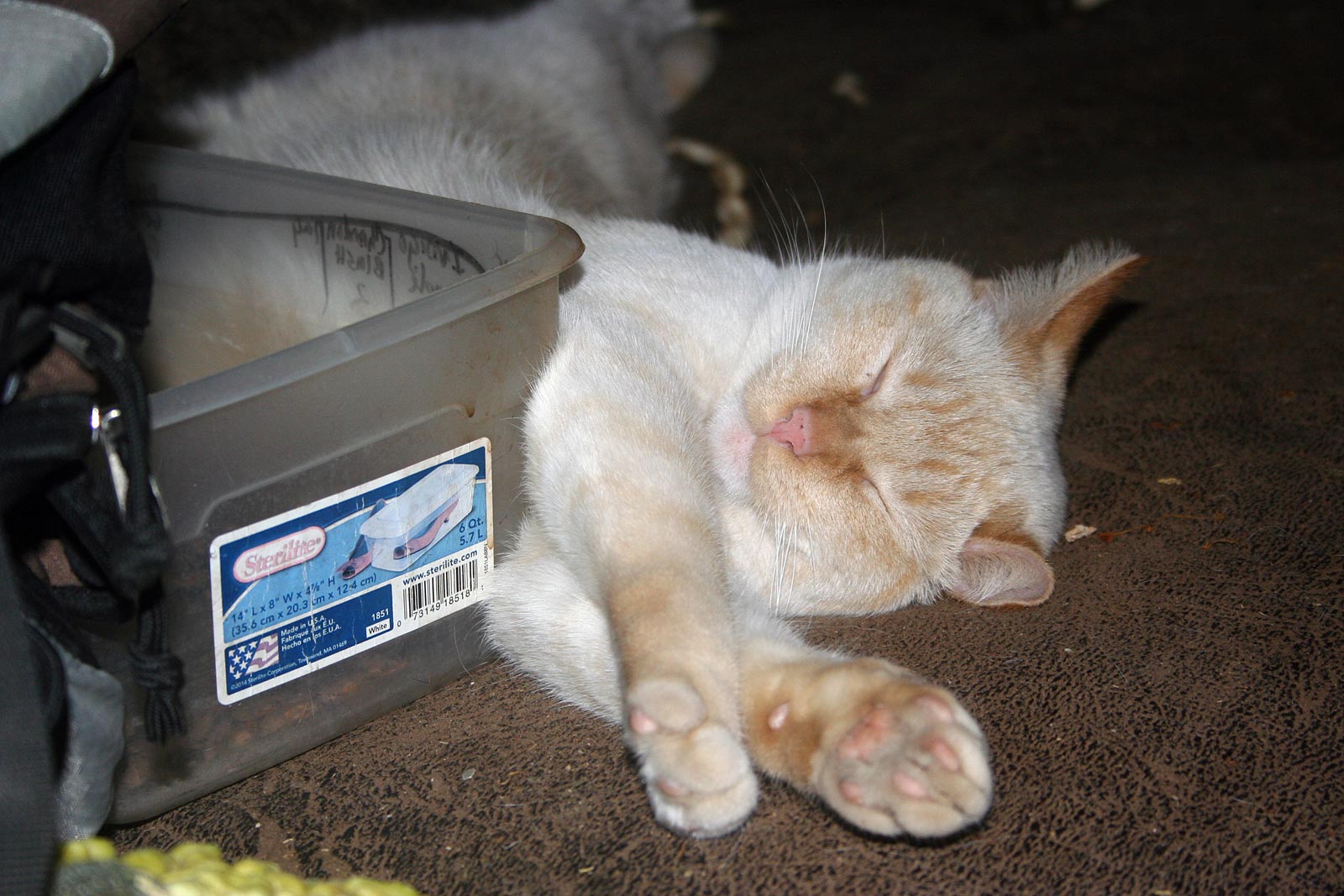 — Jackie