This time, they're forecasting power outages to be widespread, as the heavy, wet snow has frozen on the evergreen boughs, making them both extremely heavy and brittle. Of course, living off grid, that doesn't affect us any. But we do worry about folks who depend on the grid for their power. As this storm and its Arctic cold, extends all the way down to the Gulf, I hope folks have prepared as well as they can in advance. Heat is always an essential, especially when the temperatures dive down to -31 degrees, like they did for us last night. We have both a living room wood stove and a wood kitchen range. So, all we have to do is stack wood up in the wood box and wheelbarrows, where it will be handy yet safe. Unfortunately, most folks don't have a wood stove and have to depend on a furnace, with a blower, to keep them warm. Yep, many furnaces will work but are designed to use electricity to blow the heat through the house. Some also will not heat without electricity. Here are a couple of options. Yes, you can use a generator to plug an extension cord into, to power your furnace. But many people don't have one and the stores quickly sell out when a possible emergency is headed for them. Another way to provide power to that furnace is to pick up an inexpensive inverter that plugs into your power outlets (they used to be called cigarette lighter plugs) in your car. With the vehicle filled with gas ahead of the storm, this inverter should be able to not only power your furnace blower for quite a while, especially if you've been provident enough to buy a few five-gallon cans of gas. This will also work to power a fridge or freezer. However, you can NOT run everything, all the time on a cheap inverter which plugs into your car. The inverter is not made for this. But you can run these things alternately, from time to time, keeping cold things cold and your family warm.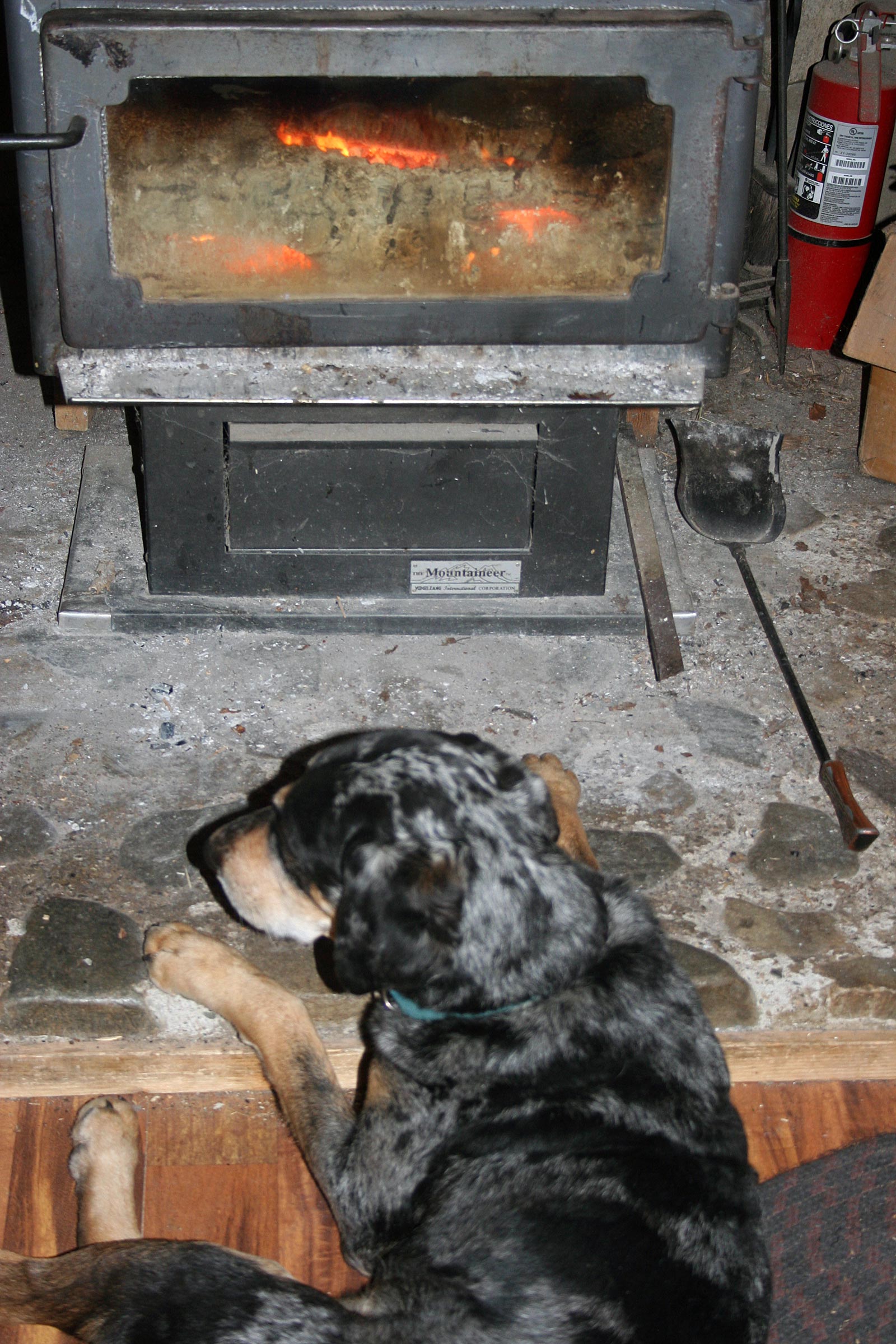 Remember, when cold is coming, if you must, seal off most all rooms and sleep in the ones that are easily heated, even if it means pulling mattresses off beds and laying them on the floor. Doubling up people in a bed also helps keep everyone cozy when it's colder than you're used to in the house. Sleeping in sweatpants and layered tops, including a sweatshirt or sweater, does wonders. (Having a few good sleeping bags keeps us toasty, even when winter camping in our unheated pickup's topper!)
Having a few good, rechargeable flashlights or other battery-operated lights sure take the pain out of a power outage. My son, Bill, used his big, DeWalt battery-operated work light during their recent power outage. It made enough light that his wife, Kelly Jo, when coming home, thought the power was back on! We have two DeWalt battery-operated flashlights, ourselves. It's an easy job to keep them fully charged and the batteries last for days if used reasonably.
Water is another concern. It's always a great idea to have several gallons of drinking water and a few five-gallon plastic jugs of potable water stored in the pantry or heated garage. (Don't let them freeze if the heat goes out!) I also advise filling your bathtub, hot tub, or other big water storage containers, in the house, ahead of the storm, to use in the event your power goes out and you don't have water coming out your faucet or into your toilet. Dipping water out of the bathtub will flush a toilet or wash dishes, or people! Also, use the axiom, "if it's yellow, let it mellow. Brown, flush it down," to save water. (This means you can pee several times, putting the toilet paper into a bag to dispose of later, only flushing when there's poop in the toilet.) If there's an emergency where you don't have water stored, you can line the toilet with two plastic garbage bags, place a few handfuls of wood shavings or kitty litter in the bottom, then use that for poop and another unlined bucket for pee. As before, put the used toilet paper into a bag for later disposal.
Food is nice. Having lots of food available that doesn't require long heating or baking is perfect. Our pantry is stuffed with lots of good eats, available at a minute's notice. If you don't have such a pantry, consider buying foods which don't require cooking or much heating, ahead of the storm. This includes having plenty of extra baby food, formula, diapers, etc., as the stores may be closed or the roads impassable. Think ahead. Don't drive if at all possible. More people are injured or made miserable by driving in a bad storm … often just because they want to go somewhere. Stay home!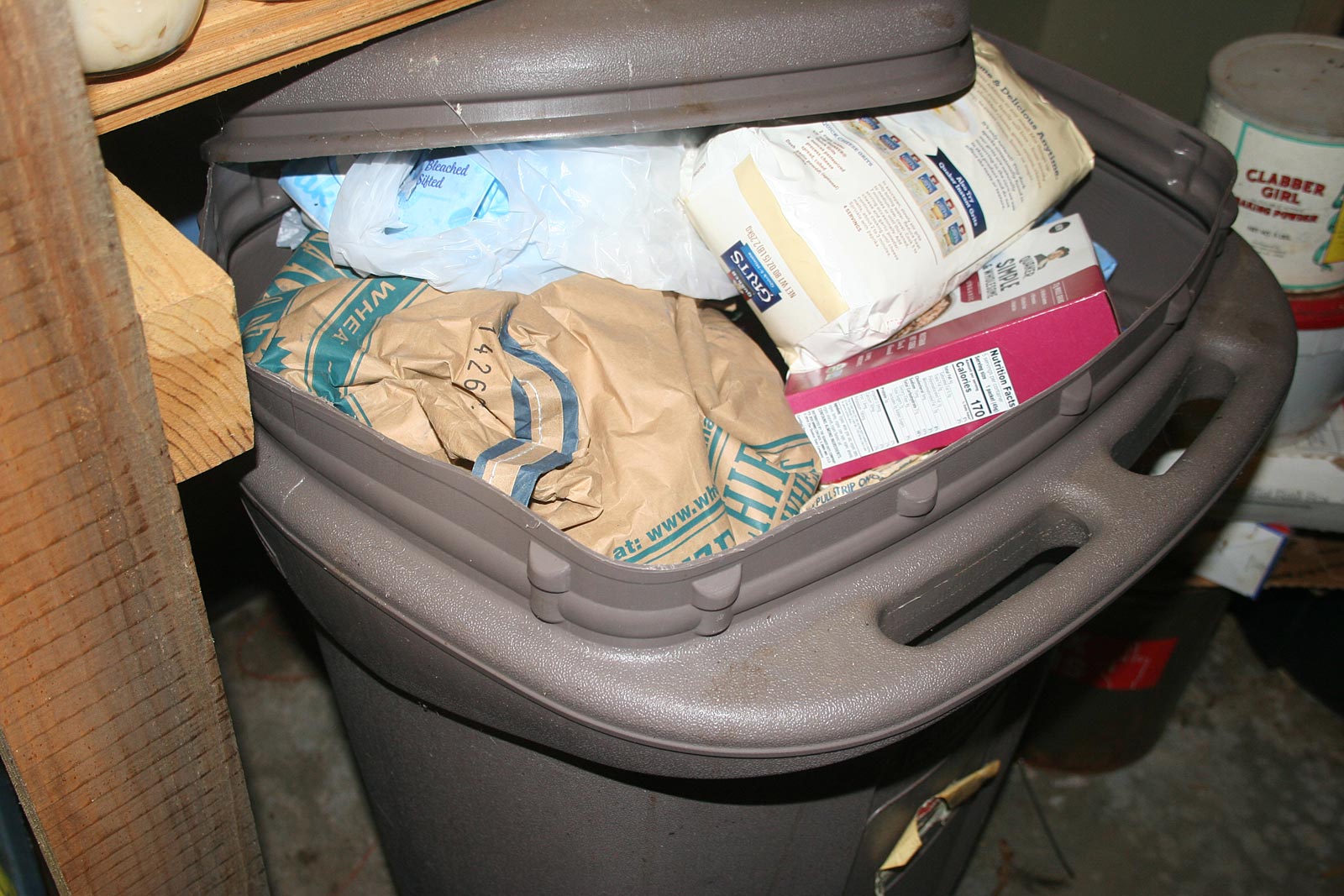 The storm may not be as bad as they say, but who wants to find out the hard way that they're in a world of hurt because they did nothing to prepare for it? — Jackie