While folks in the Twin Cities were experiencing blizzard conditions and lots of snow, we woke up to a bit of wind but only about half an inch of snow. That was a surprise, but a happy one. At this point, we have had enough snow for a while. Nevertheless, Will had hauled extra big round bales out to the cows in the training ring, where they have access to a barn, had hauled in extra firewood for both the living room and kitchen wood stoves, plus filled both 350-gallon water tanks in the basement. Just in case.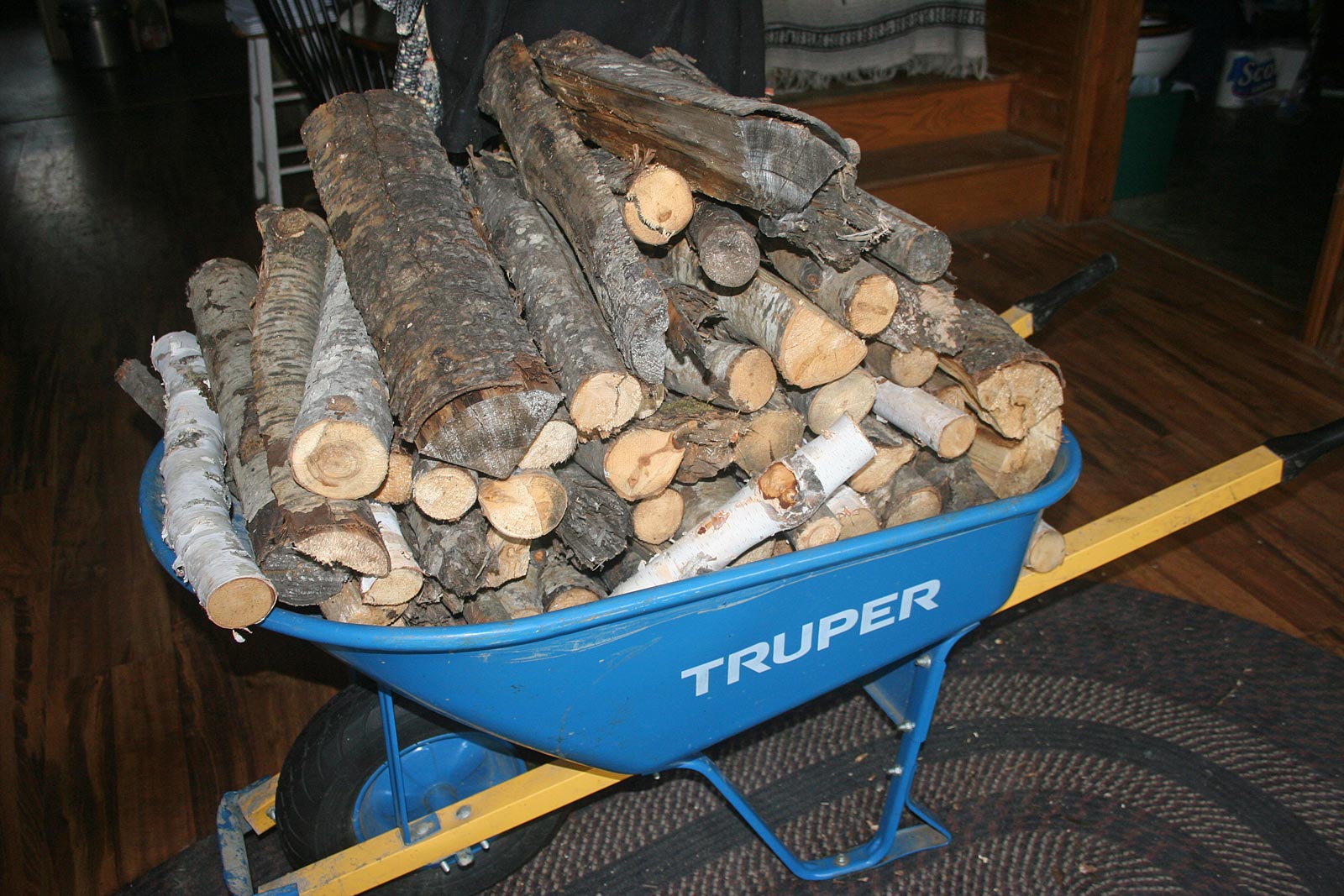 My wonderful amaryllis I bought before Christmas just had another two blooms. This one is white with a little greenish throat, so is "different" from my normal red ones. The two from last year and the year before are also putting up green shoots, and I hope they, too, will bloom. It's so nice, in the winter, to have a few pretty blossoms to take your mind off snow and cold.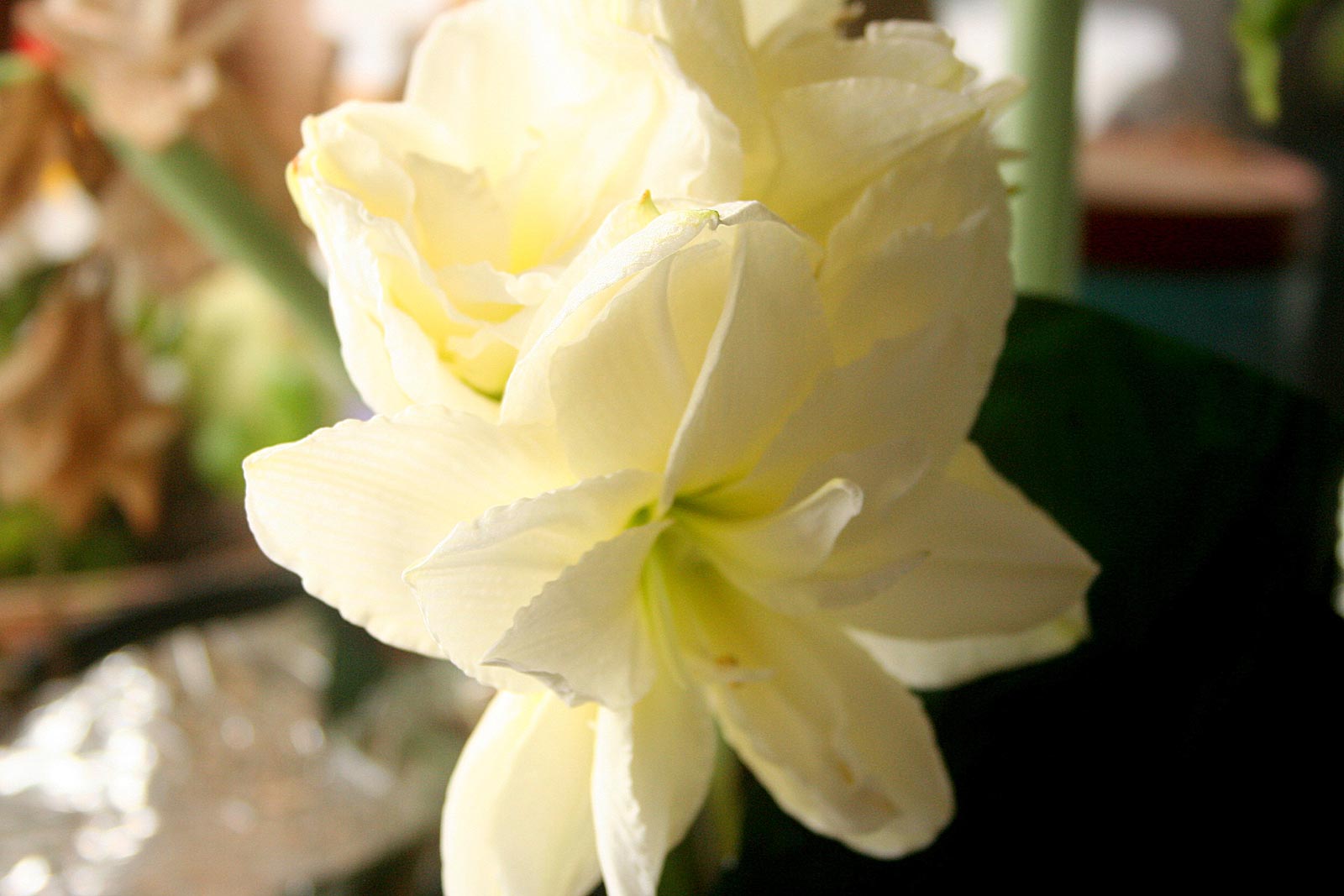 Yesterday, while we were in town, we picked up three big bags of ProMix from our friend, Diane, at the Watering Can. Last year, I used the bigger bales of ProMix, which is a different variety than these bags. And I was really unhappy with it. True, it did produce nice seedlings and plants. But there was a whole lot of debris in the bag. Pieces of tree branches, big chunks of bark, roots, and so forth had to be picked out while I filled my containers. I ended up throwing away a gallon of them! Diane says they use the white bags and there isn't much debris in them at all. They are more expensive, however. But we bit the bullet and bought them as it will be so much faster to fill containers this year. And it won't be long before we're doing that!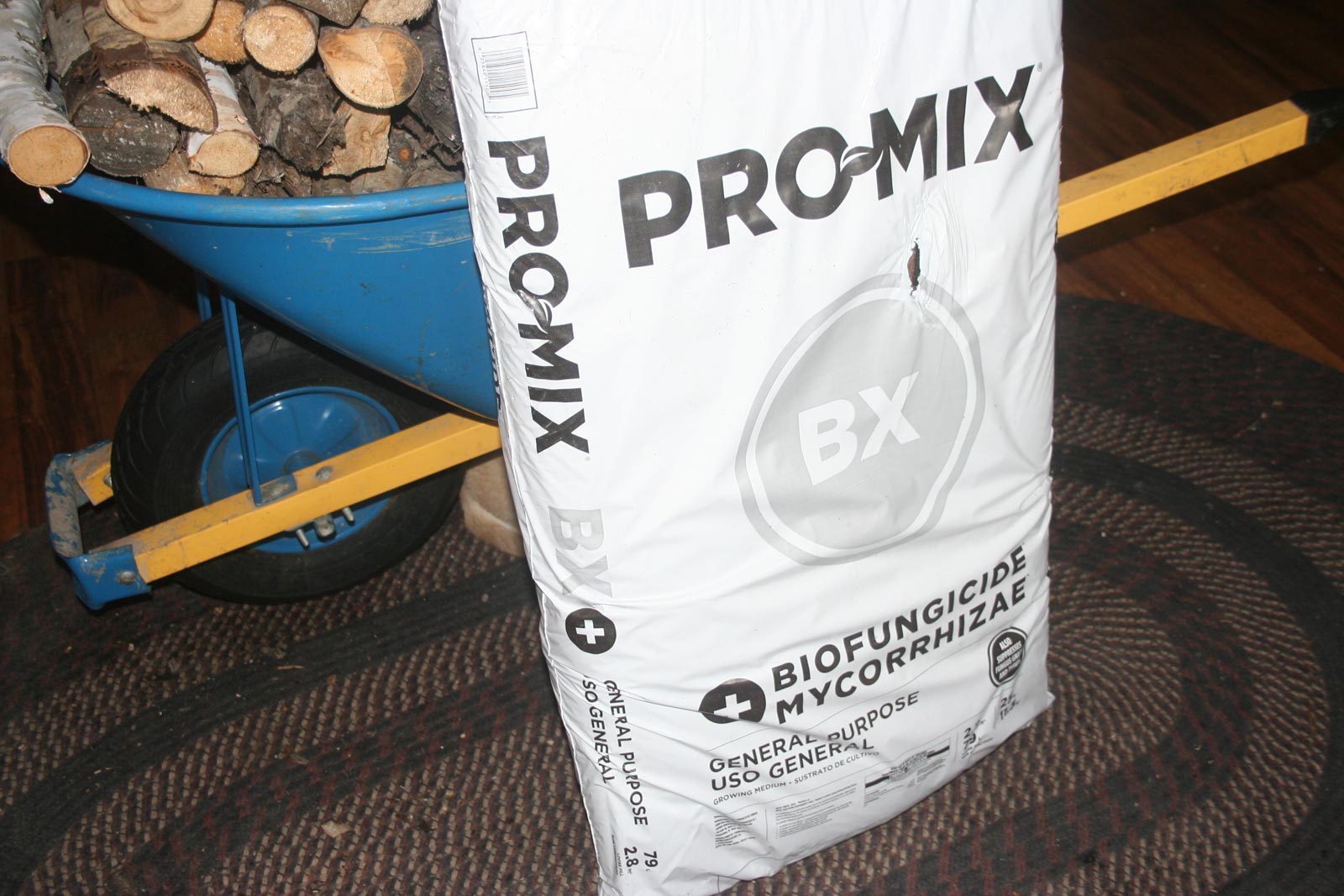 — Jackie