From lows of -5 degrees F just a few nights ago, today's high is supposed to be in the low 60s! Holy cow, that's warming even our nights to the high 40s. Yep, the three feet of snow is melting like mad. Luckily, Will had taken the bulldozer out onto our driveway and scraped most of the deep snowpack off of the ground. When deep snowpack melts, it turns to driving on wet cookie dough! Now, even with the extreme melting, it's still drivable.
I hope you all had a very nice Easter. David sent us some photos of Delilah coloring Easter eggs. Boy, I wish we could have been there to see that. It looked like lots of fun. We do get to have our family get-together next Sunday though. I'm looking forward to that.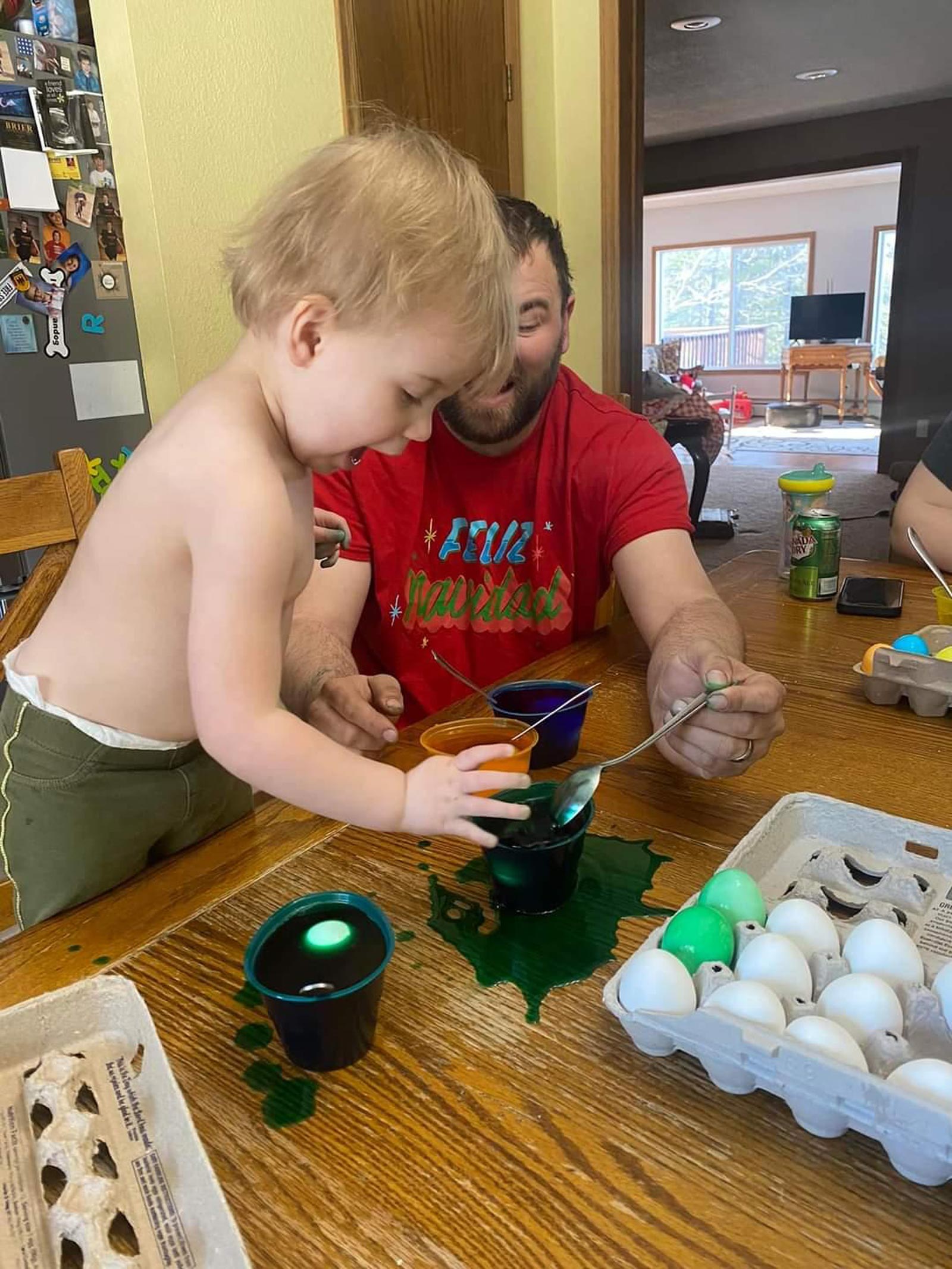 Saturday, we drove to Aurora where we gave a long seed and gardening class at the North Hope Church. It was wonderful to see so many folks gung ho to learn and start gardening! And, today, at 6 PM, I do another local class at the Bear River School on seed starting. I do have to watch the long sitting though, as it makes my new knee really ache and swell. It's much better but I still have to be careful not to over-do it.
Our tomatoes have all sprouted and are moved in the little greenhouses, with our pepper seedlings and are now basking in the warm sunshine of the south-facing windows. Every day I turn the flats around, so the plants don't get to leaning too far one way. They sure love the sun! I can't wait until all the snow goes and I can actually WALK in the garden again. Then, there's the greenhouse to get cleaned up and ready. It won't be too long before I start to transplant seedlings. Then, they go out into the big greenhouse, where they can get lots of sun on all sides and from above. Less work for me that way.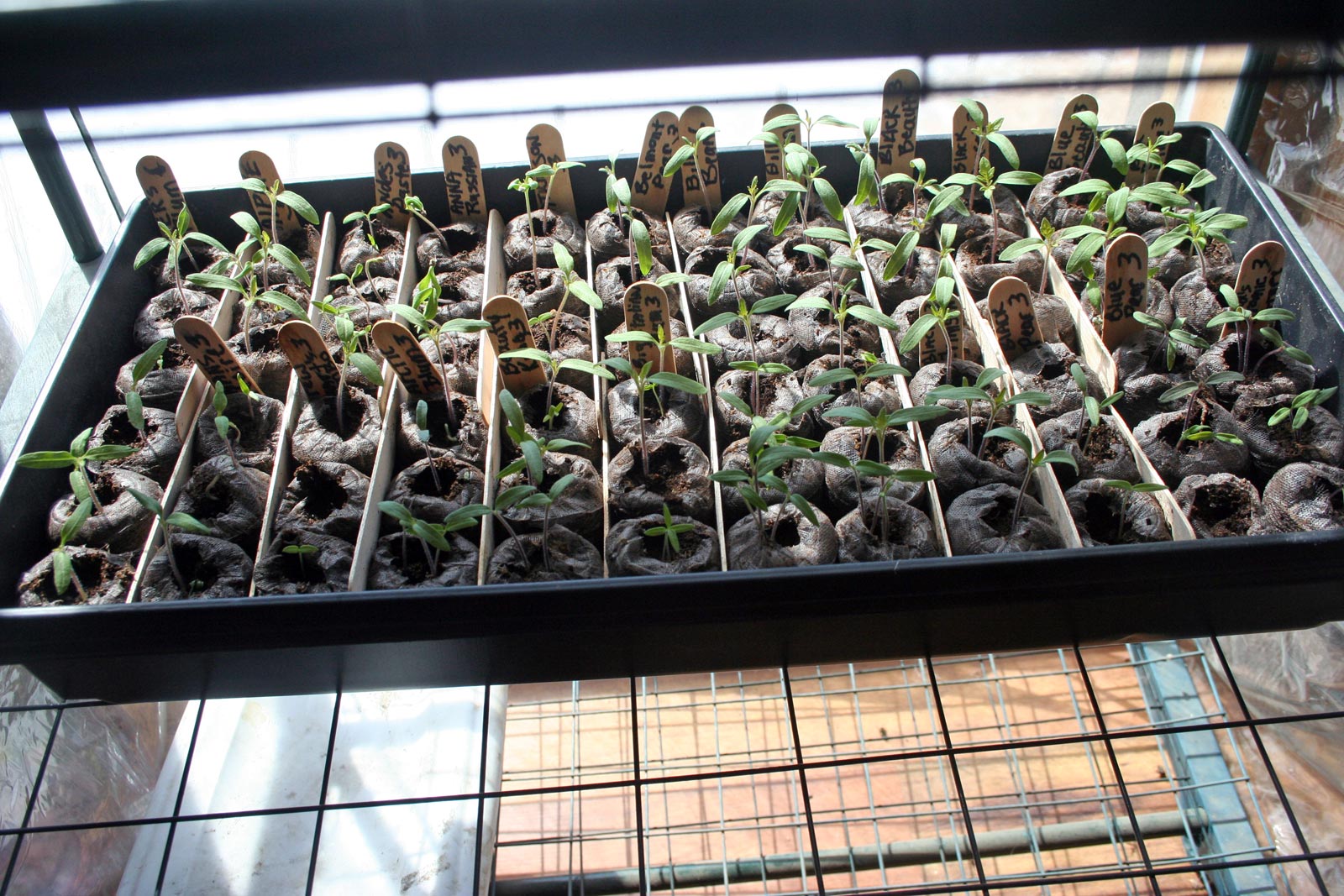 I got 15 quarts of chili canned up, along with 7 pints of beans, left over from the chili-making. Just have to get those jars' rings off and washed up to put in the pantry. Then, I can get to canning up lots of burger so we have room for the new meat.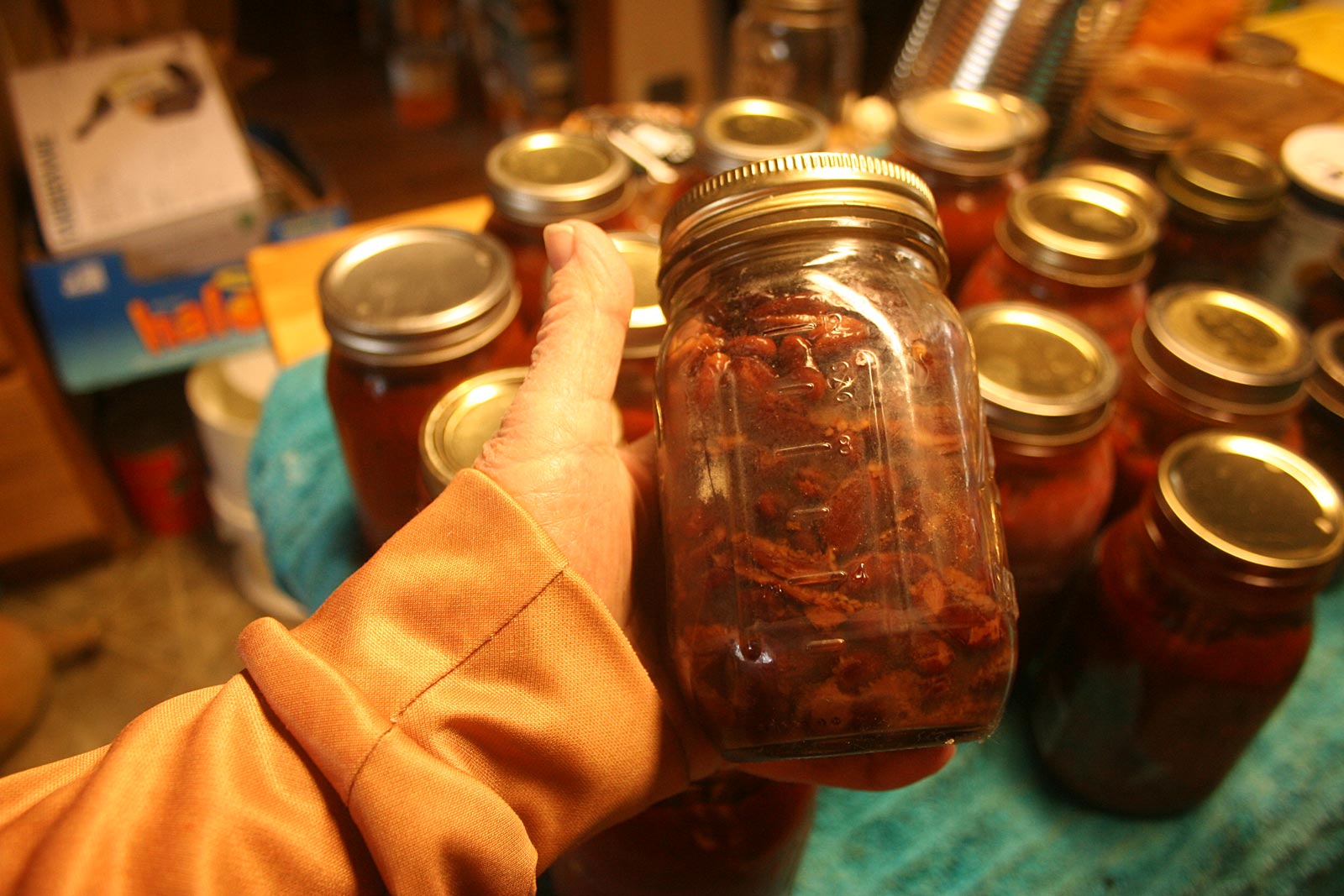 Unfortunately, on Saturday, my computer crashed. Ugh. Today, I took it in to Tech Bytes computer repair to (hopefully) get it fixed. Luckily, Will was able to get my old desktop down and hooked up. So I'm able to use a computer once again. Yea! Happy Spring, everyone! — Jackie