And, I still have three big heads to go. Wow is it ever nice cauliflower, too — nice and dense, white and worm-free. I only dusted our cabbage family crops once, so far and we have lots of cabbage moths flitting around. I was expecting more creepy crawlers to come floating up when I blanched the cauliflower. Not a one, though. Very nice.
I pulled two ears of a new open pollinated super sweet sweet corn, Damaun, from the patch by the chicken coop. The ears are 12 inches long and the kernels look beautiful. We're going to have it for dinner, as a trial. But I'm pretty sure we'll be putting that on our "keepers" list! The stalks are 9 feet high and it's finishing up right behind our Seneca Sunrise, a 66-day sweet corn. Amazing! Yesterday, we picked a basket full of a new early tomato variety, Stephania's Earliest, to seed out. We were real happy with how very early and productive it is — one of our earliest tomatoes. It'll be around for a long time!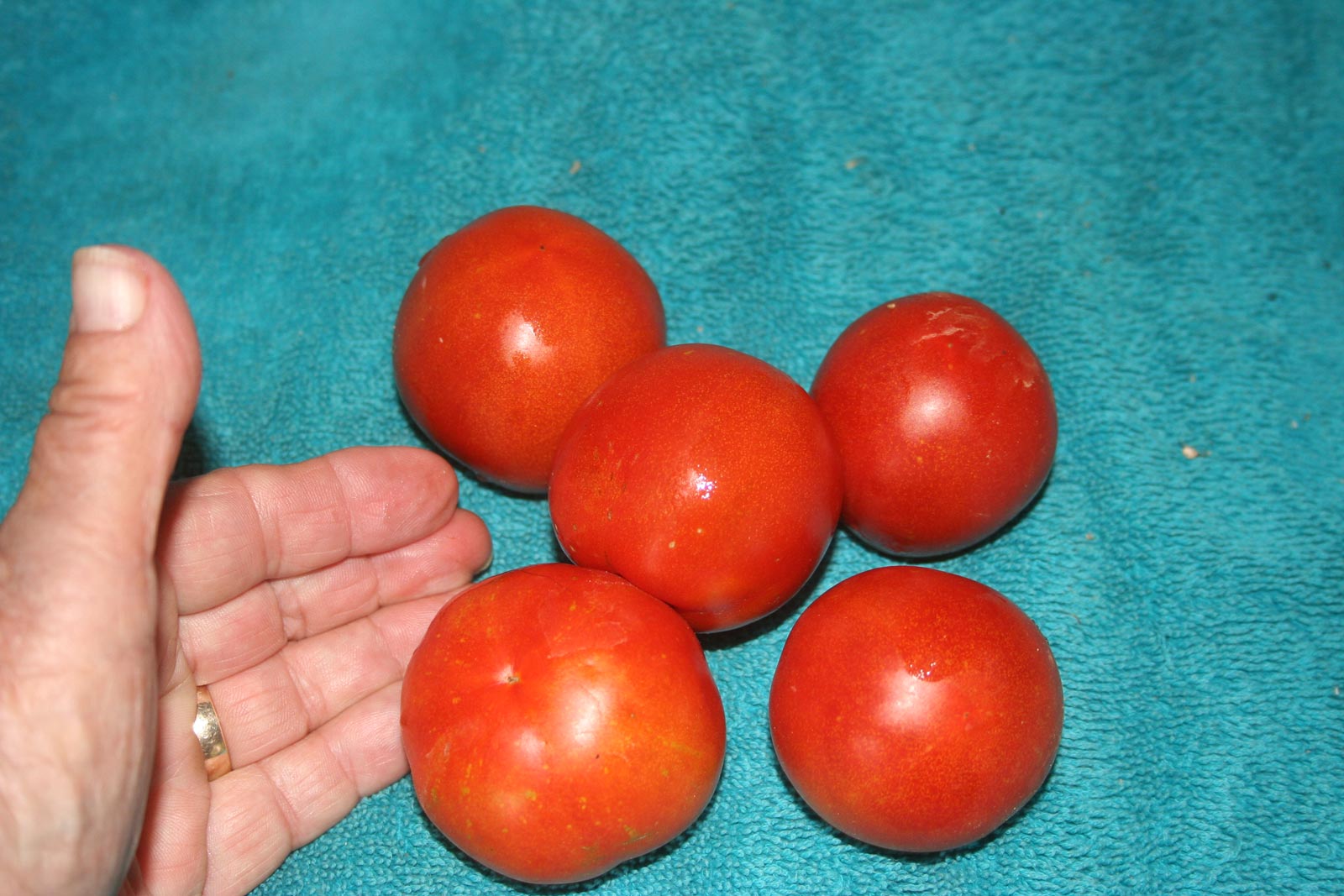 Today, we have a visitor from Vermont. Lisa and her friend, Gail, from Tower, Minnesota, drove out for a tour of the homestead. Lisa had emailed me earlier, asking if it was ok. We scheduled today for a visit. It was fun, showing them the gardens and visiting about gardening. After all, Vermont has a climate, only a bit warmer than ours and it can be a challenge to grow some crops. We ate various tomatoes and even sampled some of Will's Seneca Sunrise sweet corn raw, right off the corn stalk. I hope they'll come again!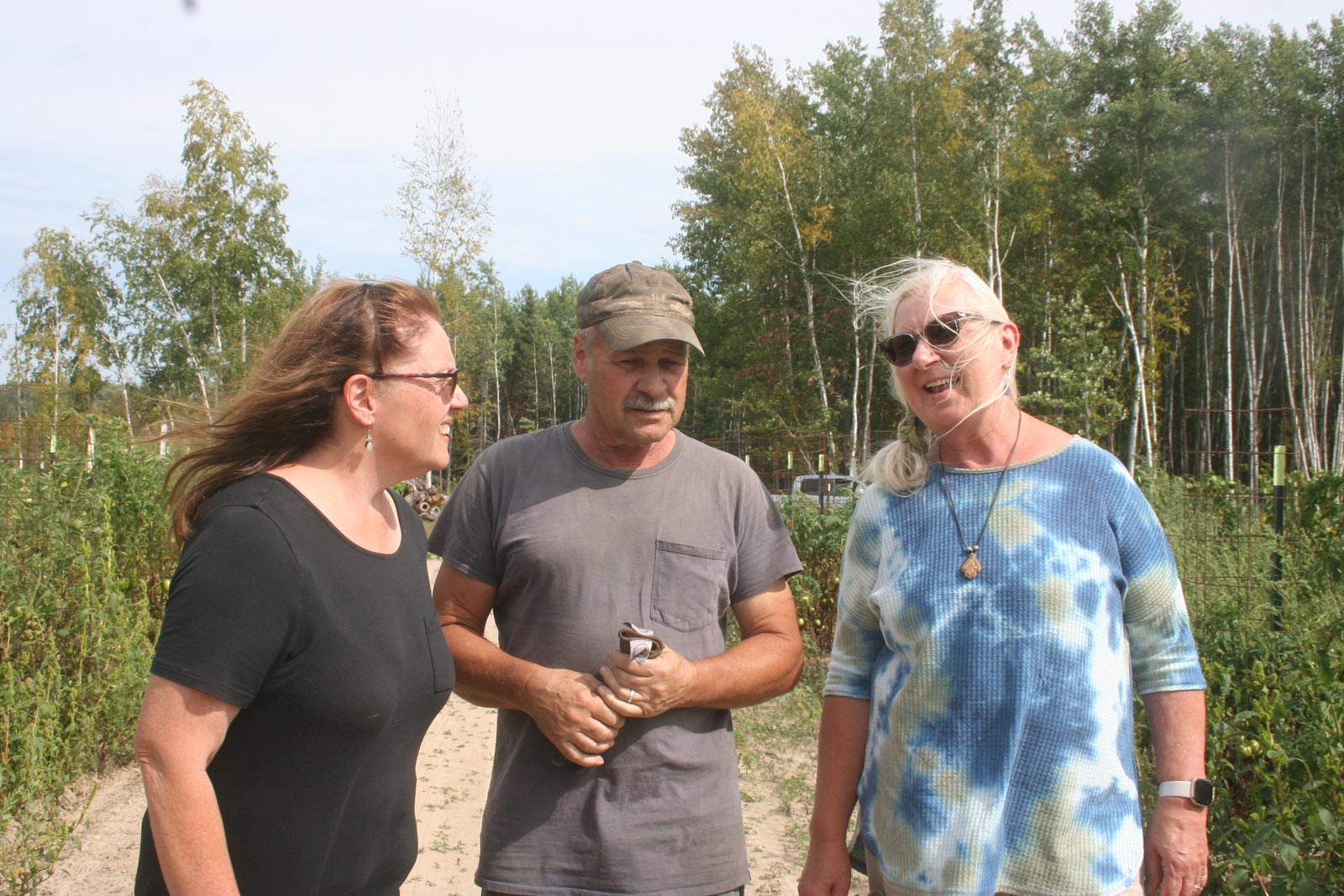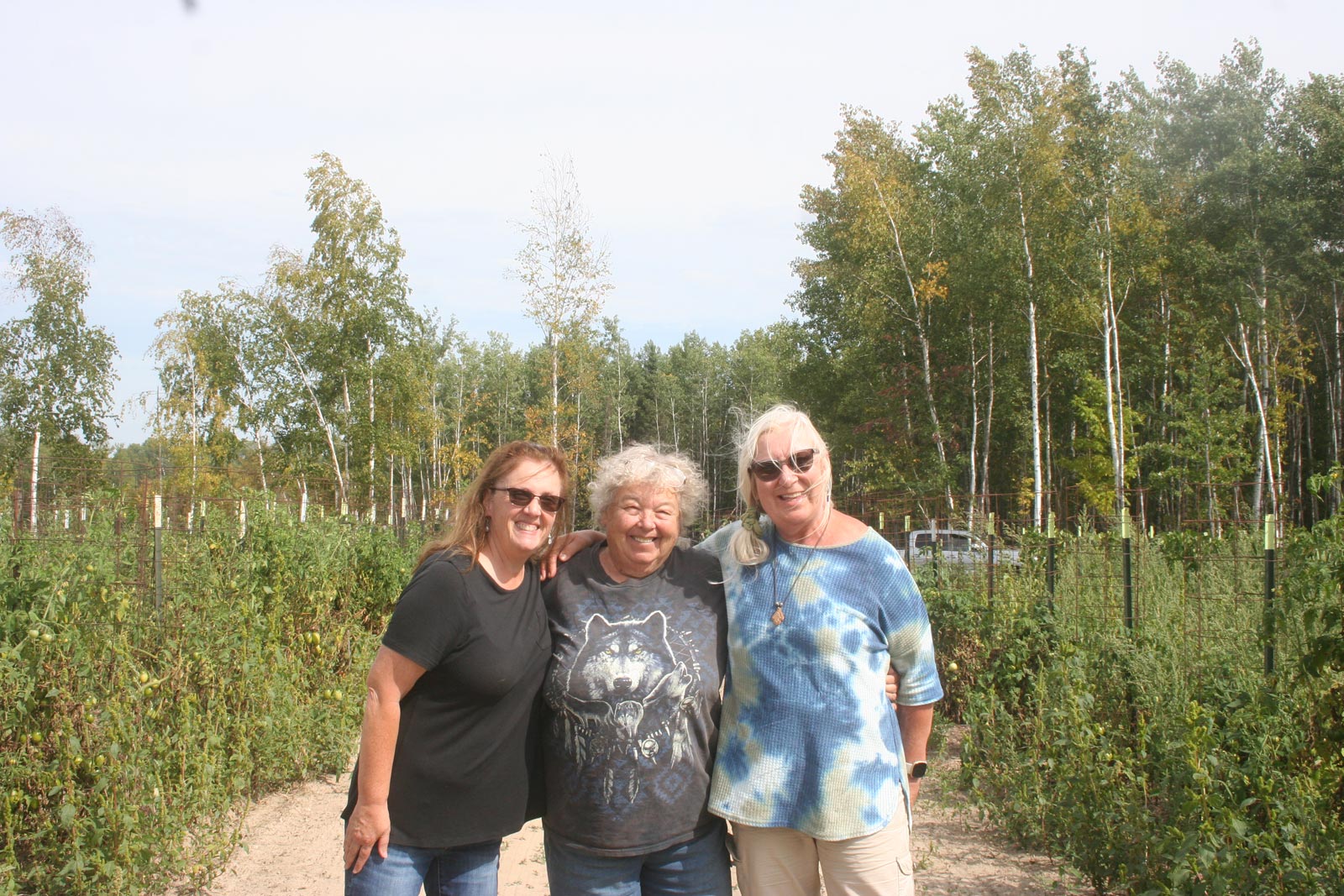 Will's busy raking hay and I've got to get busy and get that last cauliflower cut up and in the freezer. — Jackie