Holy cow, it seems like every day is busier than the last. We've even had some friends out to help with the harvest, but it seems like there just aren't enough hours in a day. Right now, Will's in the living room, shucking the previously bagged ears of the super-sweet, sweet corn, Damaun. Yesterday, I way over-did it and boy did my knees get awful sore. Aspirin did nothing and I ended up taking a pain pill. Ugh! Both legs were swollen, and ice didn't even help. Today, I tied up one rope of Damaun corn to dry and crashed. I mean I went to bed! Me, who hardly ever takes a nap. But it ended up a good thing as my knees are still sore, but not so swollen. I think they were telling me something…
Our friend, Dara, came over a few days ago and we picked all of the Canada Crookneck squash, Olinka naked seeded pumpkin, and Lakota squash. It was all huge this year! Some went in the living room to store over winter and a lot went in the greenhouse to store in case of another freeze. Then, on Sunday, our friends from the Watering Can greenhouse in Cook came out to pick pumpkins. I ran the Kubota around, letting folks pile them in the bucket of the tractor while everyone else picked. We sure had fun, especially loading some of those 100-pound Big Max pumpkins! Our Atlantic Giant pumpkins are even bigger, down in the Main Garden. What a great squash/pumpkin year even though our peppers and beans were only so-so.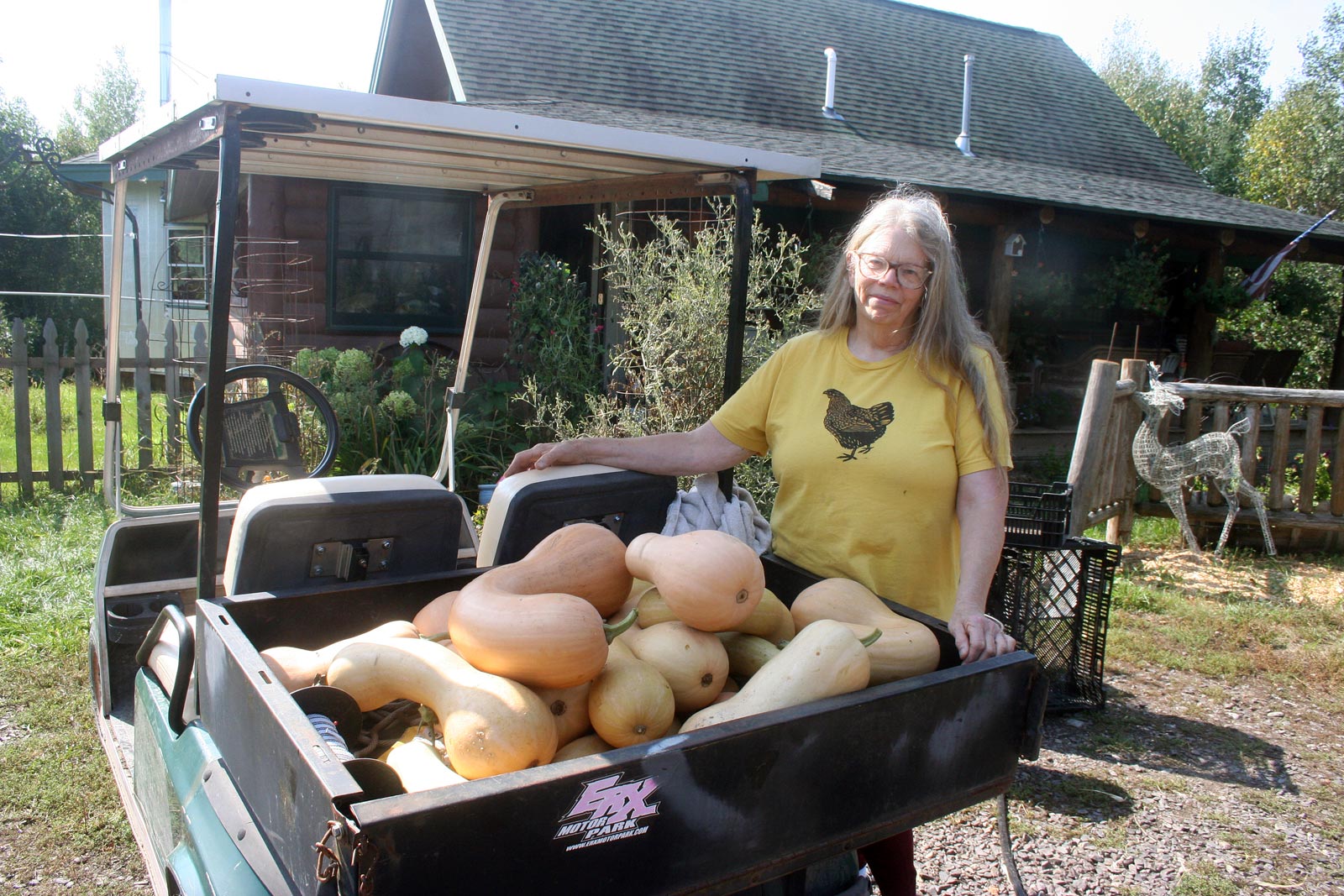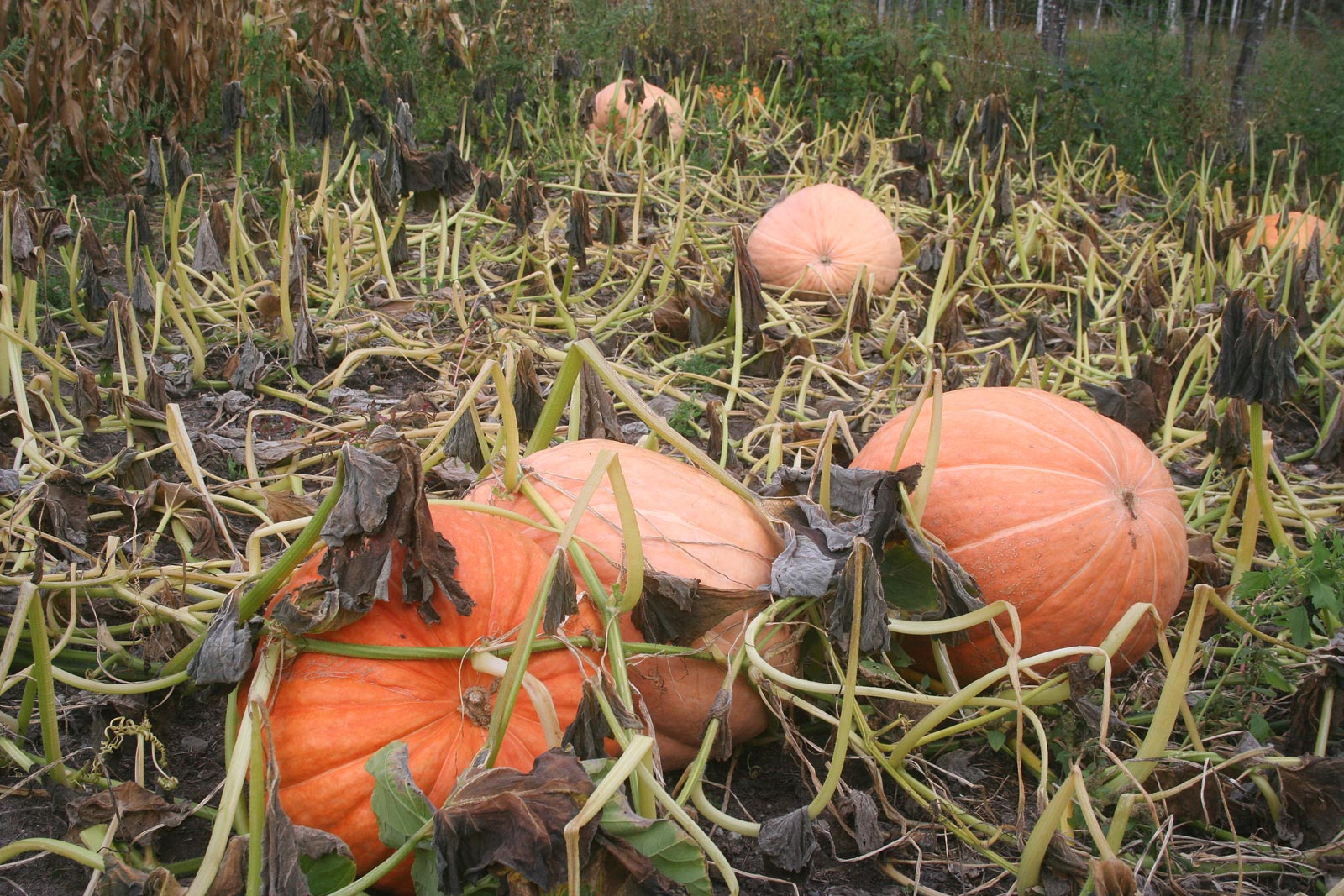 I canned up two batches of sweet corn, one on Sunday, the next on Monday, plus harvesting and seeding out tomatoes. A lot of walking. Gee, I wonder why my knees gave out… One of our new tomatoes is Girl Girl's Weird Thing. We wondered about the name. Until I turned one over to discover two "ahem" bumps on each tomato! Will and I couldn't stop laughing. Maybe that's where they got that name!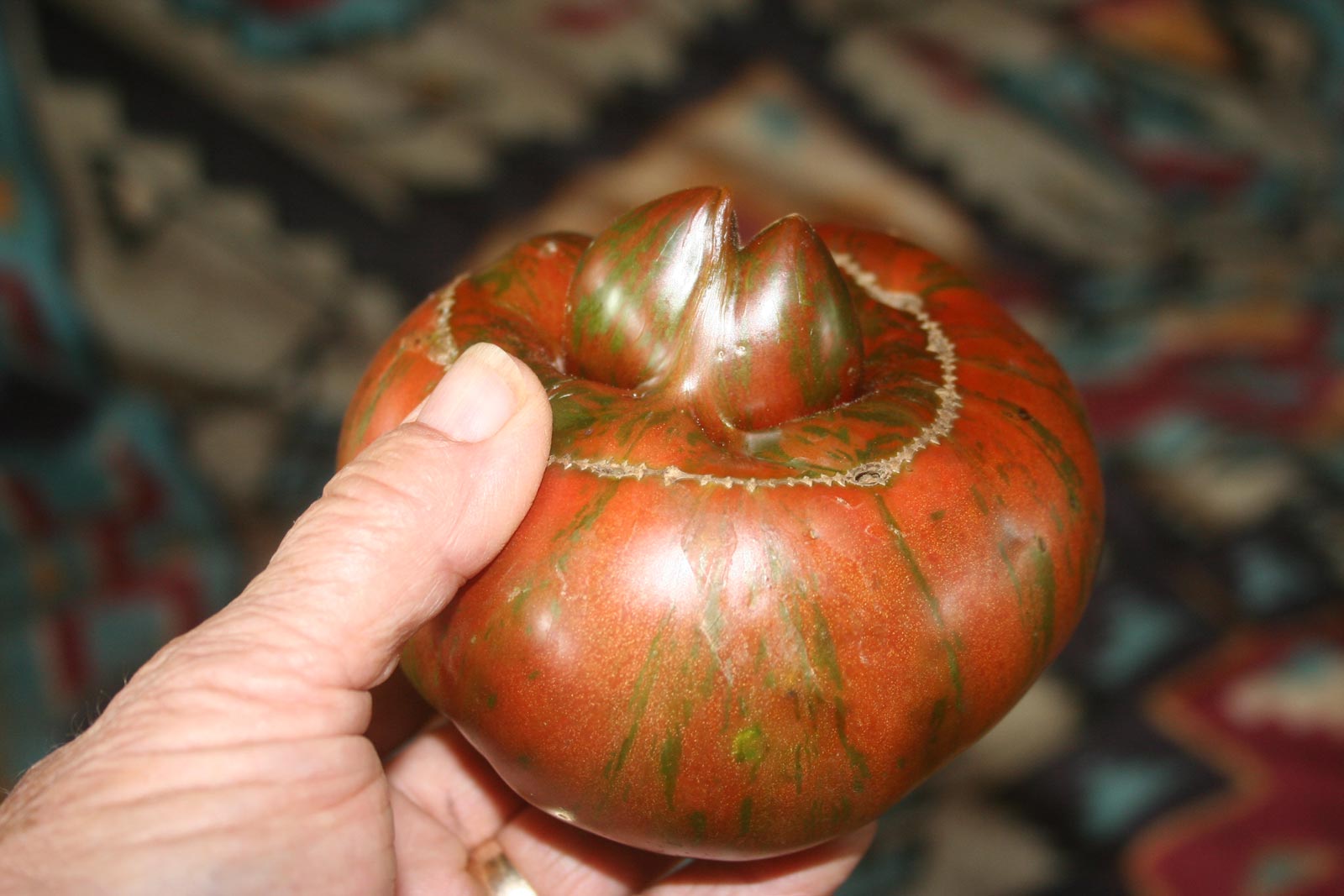 — Jackie