Rain, this time of the year, in northern Minnesota is pretty rare. We usually have snow, instead. The deer hunters are not enjoying being on stand in a cold rain! But, as the weather warmed up, the ground thawed, and I was finally able to get all my fall bulbs planted. It's awful late, but I'm hoping they'll do okay, anyway. Our granddaughter, Ava, got her first deer. I was wondering how that would go as she's a huge, tenderhearted animal lover. But she has been raised to know where their meat comes from and had no trouble shooting a nice, fat yearling. It's now cut up and freezer wrapped! Mason, Bill, and David are all hunting now, but nobody has seen a buck, only does and fawns. Will and I don't hunt anymore as we have so much beef in the freezers it would be just too much meat. Now, isn't that a problem? Ha ha!
I'm passing on to you all a bit of information I've learned. When it was getting cold, I asked Will to bring in the crate and bucket of carrots, off the front porch. He missed the bucket part and left it out there, where it froze into a big, carrot colored popsicle. Oh oh! Well, not wanting to waste them, I brought the frozen carrots inside and pulled carrots apart by hand, putting them into a sink full of warm water. Not hot. Just warm. I washed, peeled, and cut them up as they thawed. Still unsure of how they would turn out, I canned them as if they had not been frozen. When they came out of the canner, they looked perfect! I was amazed. Then last night, I opened a pint and made glazed carrots out of them. Wonderful! Who would have thought dirty, frozen carrots would thaw and be fine? Guess I've learned something useful.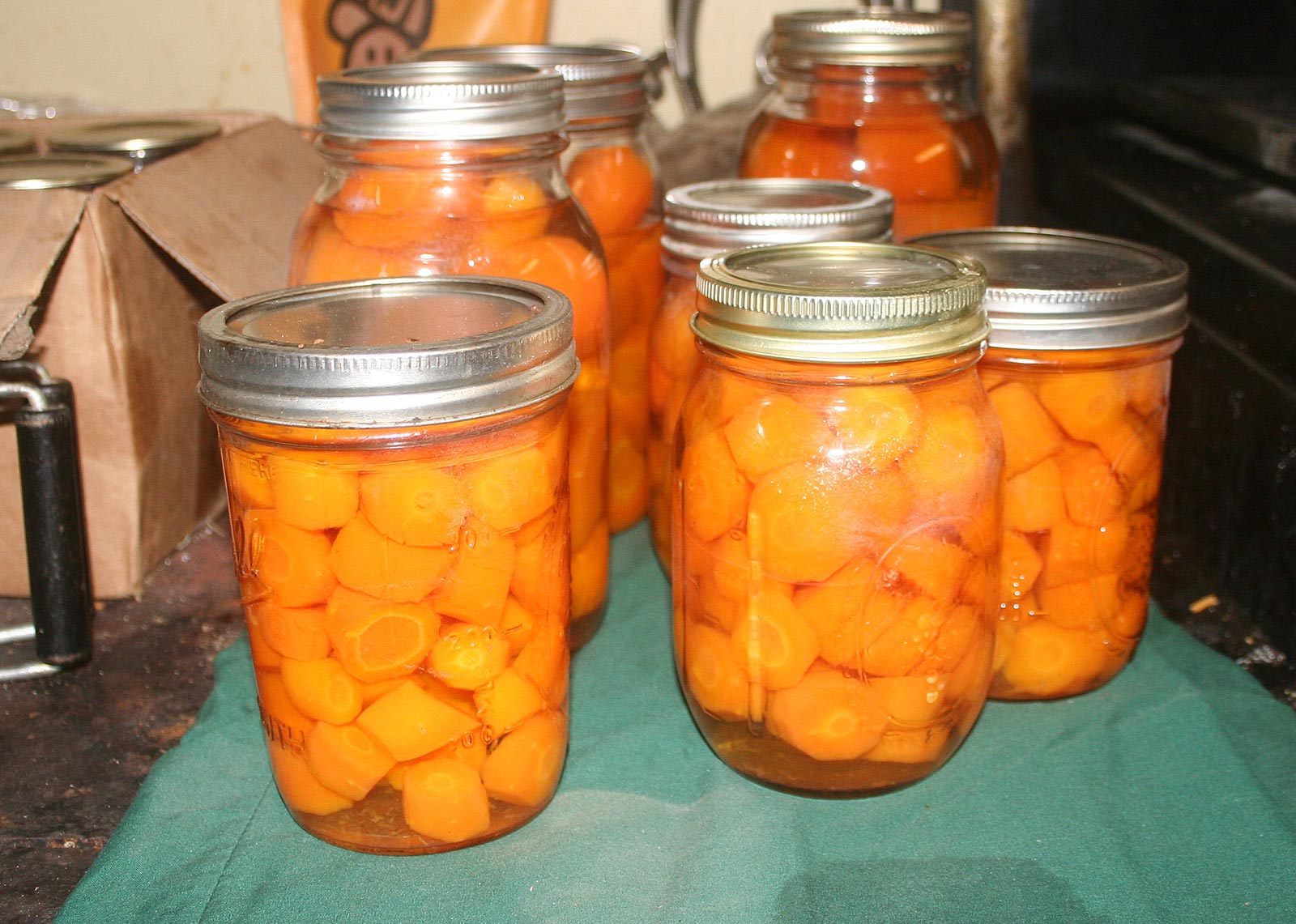 I also canned up a big batch of Cowboy Candy with extra syrup. Then I ground up a shoebox full of Sugar Rush Peach and Ozark Sweet Snack peppers that I'd seeded. I used my Ninja blender, and they chopped up very nicely for relish. Using the Cowboy Candy syrup, I canned the relish, we now call Gaucho Relish. It turned out wonderful. It is plenty hot, though, so you won't want to use too much at a time. But it's very good! I called it "Gaucho Relish," keeping the "cowboy" theme. After all, gauchos are South American cowboys! Now, all I have to do is get Will or David to carry it, along with the last boxes of tomato sauce and salsa down into the basement for me. It's so comforting to know that all that good food is close at hand and safe down there for years and years.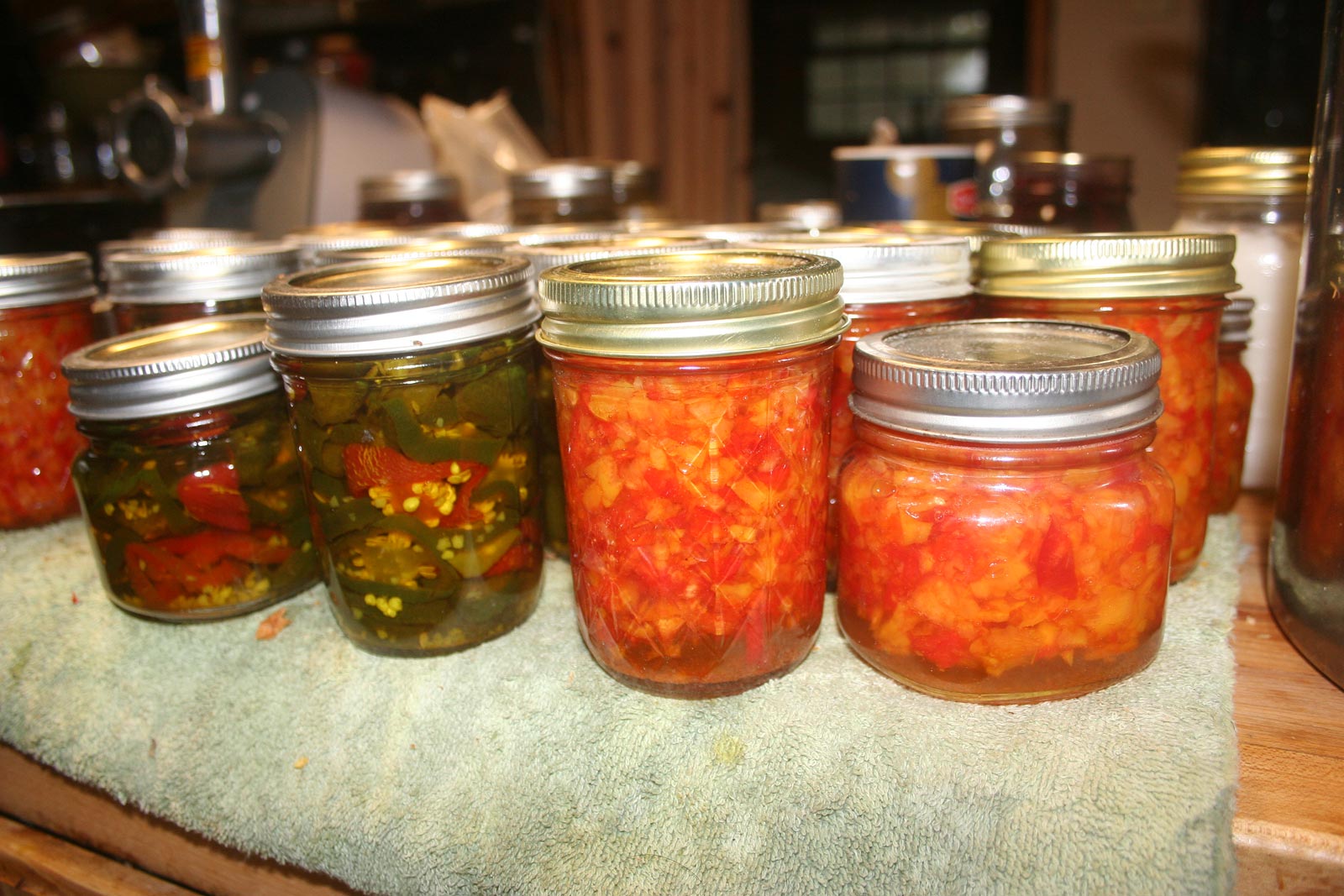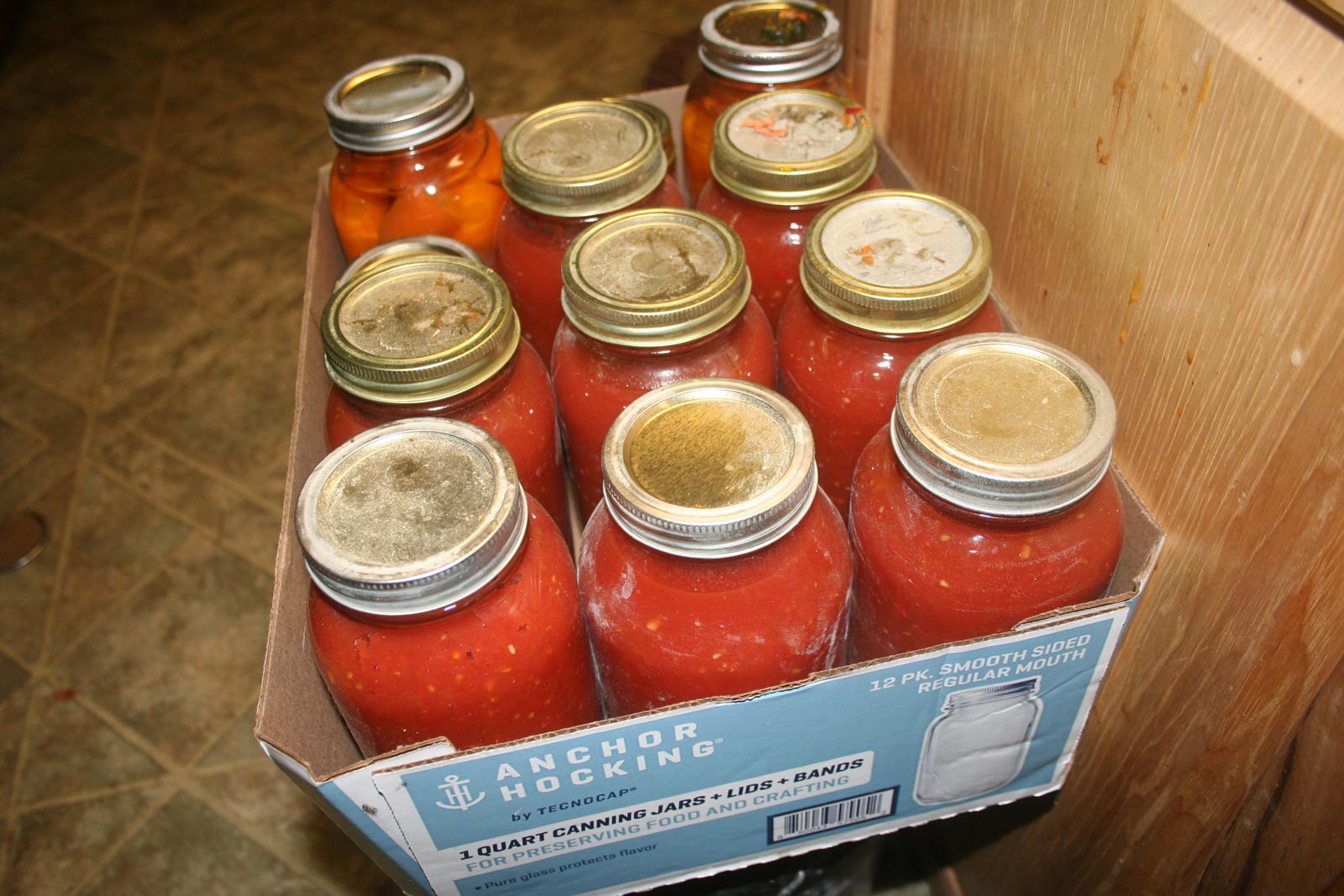 — Jackie