Besides feeding her big calf, Will and Christian are bringing in buckets of milk every morning and evening. About five gallons, total! So I've been busy making soft cheeses, cottage cheese, and butter. Lots of butter! Because we can't possibly drink all that milk, I put the extra in my stock pots and skim the thick cream off every 12 hours. With the skimmed milk, I'm making cheeses and, of course, we drink all we want and use plenty in cooking. I've been making at least one type of cheese or cottage cheese every day plus about a pound of butter. And everything is SO good!
I'm cheating with the butter making as I have a hand churn that takes a long time before butter comes and my arm kind of gives out after awhile. So I use my electric hand mixer and whip the cream with that first. Then I pour the whipped cream into my churn and in about five minutes I've got beautiful butter. What a time-saver that is!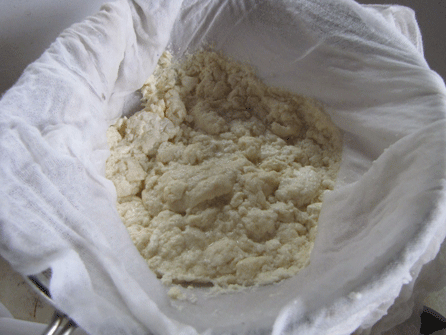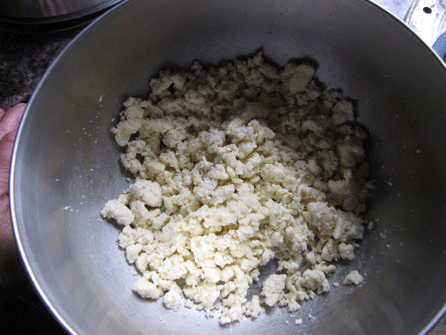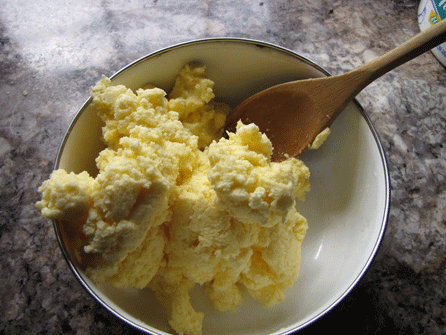 I am freezing the extra butter until I get time to can it up. I just opened a jar of three-year-old canned butter and it was perfect. It's so nice to have it for those months when we don't have all this milk.
I make a lot of plain fresh soft cheese which I use like creamed cheese. I add seasonings (taco yesterday) and (strawberry) with strawberry jam today. It's great on freshly baked bread.
We're so thankful to have all that milk! — Jackie