Our beef is starting to sell well and we've been delivering, all the way down to Duluth with some 90 miles away! And in the morning we do it again with the second four quarters. Yep, back to Duluth, but also two deliveries closer to home.
People are really happy to get naturally-raised beef with no hormones or antibiotics and from animals that have lived on pasture and good care.
We got home to find our cat, Mittens, stretched out on the sofa, having a siesta in the sunshine. (It was 7 degrees out, so the sun felt good!) Mittens DOES live a rough life, doesn't she?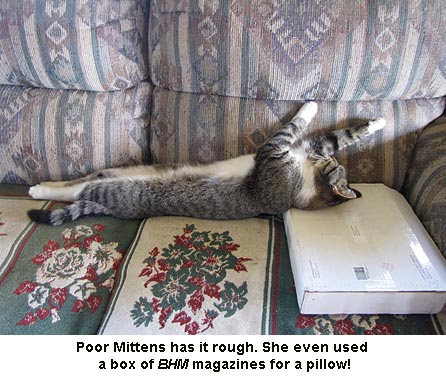 I'm having fun signing copies of my newest book, Summer of the Eagles. Requests are coming in from all over the country and it's neat that so many different people are reading it. Not just "Western" fans. But, hey, it has something for everyone … even romance. — Jackie