Harvest is about finished
When the sun came out this morning after a full week of drizzly, nasty weather, we did a happy dance. I pulled our parsnips (in the rain) and canned them up yesterday. We had a good crop but something strange happened this year. They were not long and skinny; but turnip-shaped and had many roots, looking like aliens from Mars! We figure it was a combination of planting them where the ground was pretty heavily manured and where the run-off from our big hoop house frequently soaked the row. Luckily, despite the weird shapes, they were still tender and tasty. Now we have dozens of pints of parsnips ready to go into the pantry. Yum!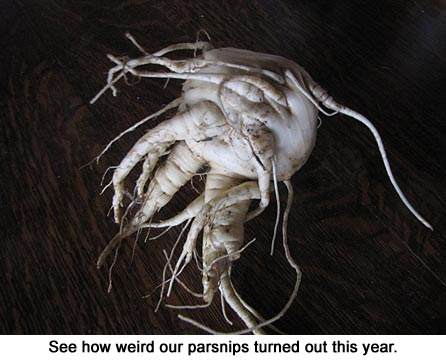 This year, we tried a San Felipe pumpkin that we really liked. Being a C. pepo, we could grow it in our garden along with Hopi Pale Grey, a C. maxima, without having them cross. We loved the shape and color along with the deeper ribbing. Just like the old pumpkins our ancestors grew in the cornfields. When I opened them to extract the seeds, I was happy to notice the fragrant smell and deep orange color. The seeds were nice too and would make wonderful roasted pumpkin seeds. A definite keeper for next year!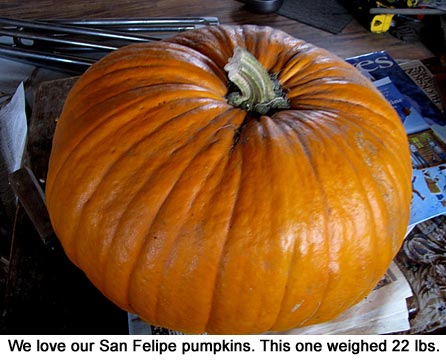 Good news!
"Winter of the Wolves," the third book in the Jess Hazzard series, has been scheduled for release on December 1st. You can order an advance copy for immediate delivery here: http://bit.ly/1Wjt9G3 . (If you haven't yet read these fast-moving adventure stories, you don't know what you're missing.
If you're a Kindle reader, you can pre-order it for Dec. 1st delivery here: http://amzn.to/1MWc4rv.
And if you can wait until mid-November, you can order the print edition direct from the publisher and save 10% – 20% (with complimentary bookmarks) here: http://bit.ly/1ivfp8s .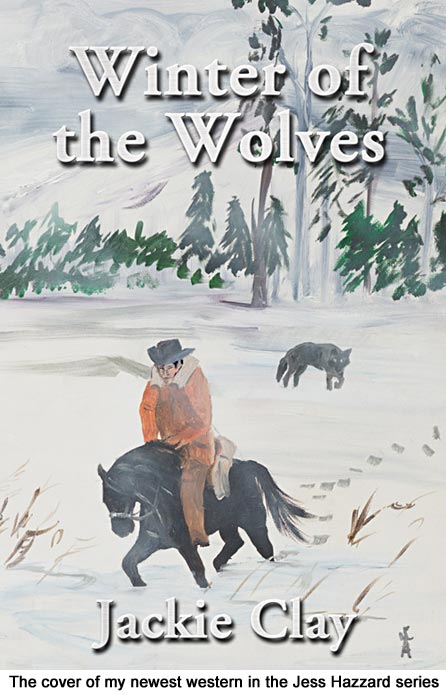 Happy reading. I hope you enjoy it! — Jackie