Ever have to be in two places at once? Not uncommon for us. For instance, we had two steers butchered and yesterday was the day we'd arranged to meet various customers who bought quarters of beef. But it was also the same day our son, Javid, was going skiing! Luckily David and his girlfriend, Ashley, drove Javid to the Giant's Ridge Ski hill while we delivered beef.
Javid used to ski in Montana, using adaptive equipment and he has sure missed it here. He joined a special program here and yesterday he had a ball on the slopes. I asked David if they put him on the bunny hill. David laughed and said, "No, it was a pretty good hill!" And because David snowboards, I took his word. So we got it all done and everyone was happy.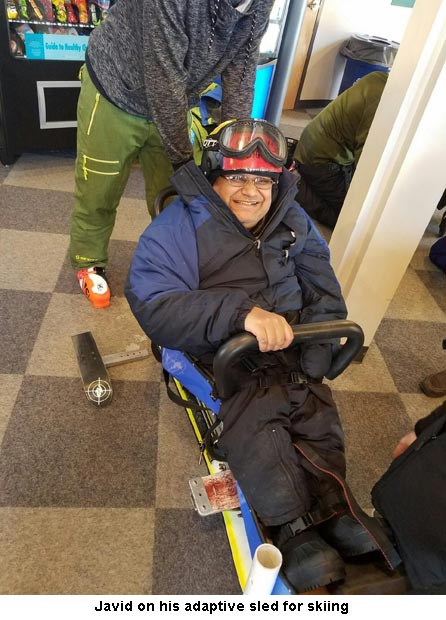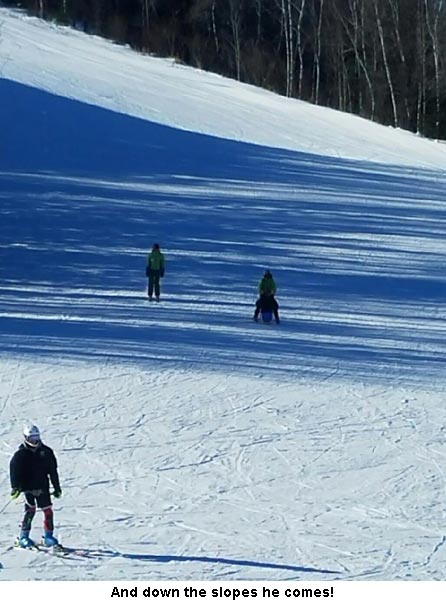 Today it's snowing pretty good and I'm getting ready to can up a big batch of baked beans. Like our beef, our pork is getting a little old so I need to use up the hams and bacon we have left. And we all love baked beans! So the beans are soaking and I'll get at it soon. Mmmm!
We've finally set our program for the fall seminar so if any of you are interested, just click on the Seed Treasures link and check out what we'll be offering in August. We've already got four people signed up so if you're interested, I'd suggest getting signed up. We can only accept 14 people so everyone can get a good, hands-on experience.
It's hard to believe we'll be planting seeds soon! Especially when it's snowing outside. But we're real excited and are already discussing the wheres and hows of our 2017 gardens. And with the political unrest, we will be planting even more. Just in case … — Jackie