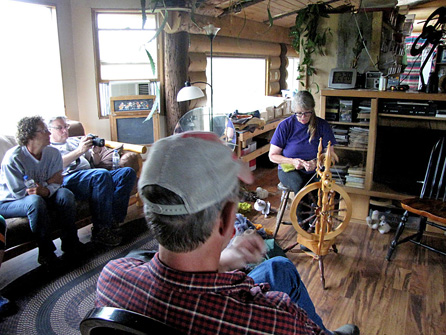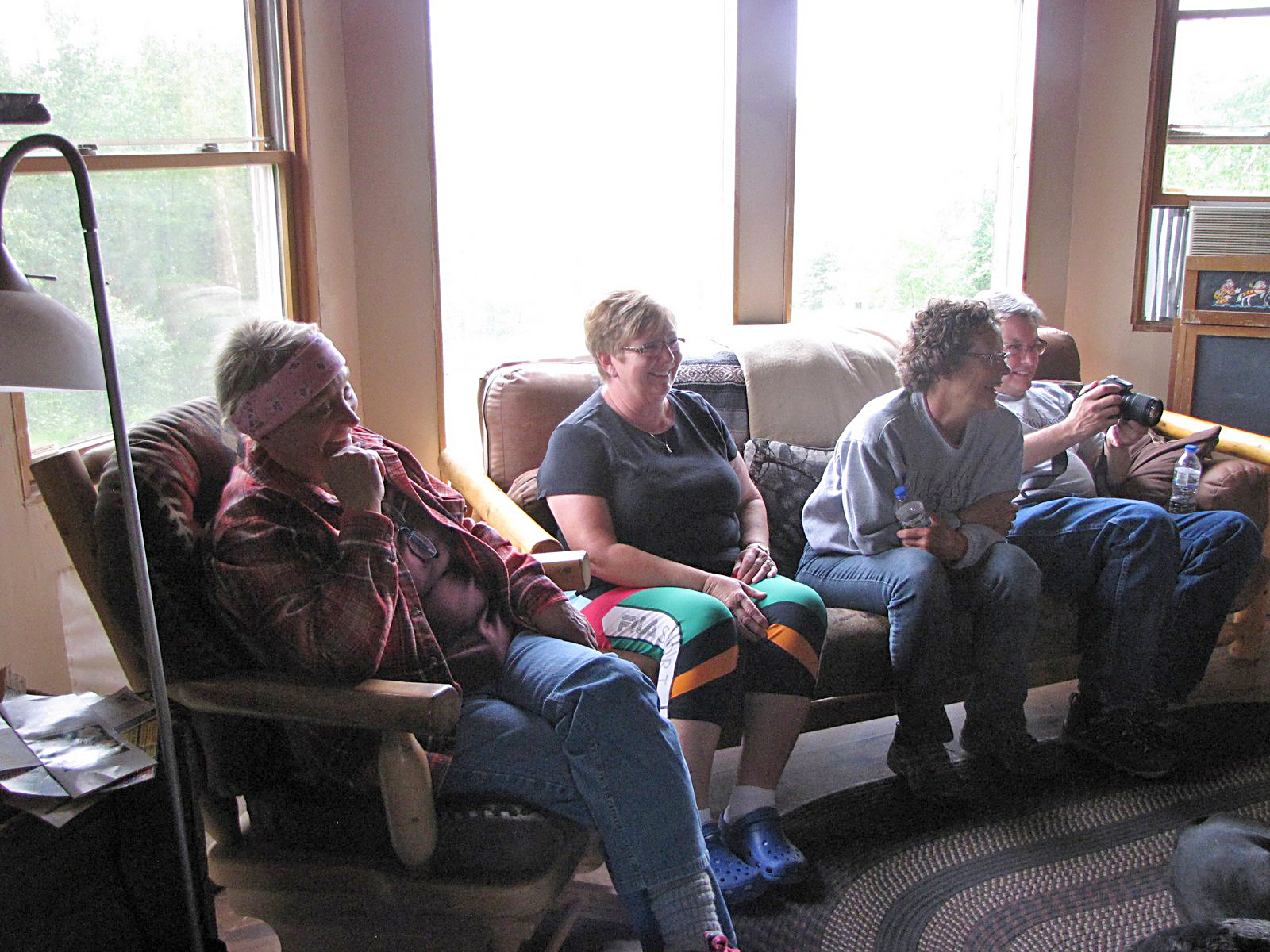 We had a great seminar this past weekend although only Friday was sunny; we had rain all day Saturday and Sunday. But we still had fun and covered everything we had planned on covering. My friend, Dara, cooked for us, making tasty homemade dishes along with a dozen different jams, jellies, and pickled peppers for everyone to try.
Of course we had leftovers as we always make too much so today I'm getting busy and canning them all up. During the seminar, Will had picked half a bucket of chokecherries to demonstrate the Mehu Liisa steam juicer. That gave me six cups of juice. So this morning I made a batch of jelly. I'll do it again this afternoon after I hunt up the chokecherry juice I canned last year to make up the other cups of juice I'm lacking. Then there's chicken and pork loin, also to get canned up.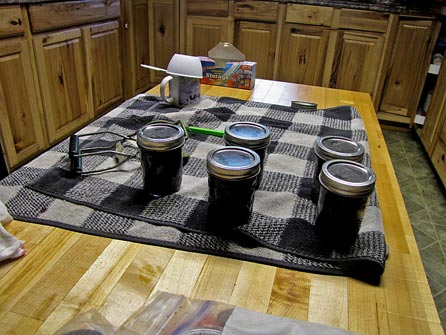 Eeek! Once again, the cows got into our North garden. During the seminar's popular homestead tour, Will had turned off the electric fence around the garden, and we forgot to turn it back on! Cows aren't stupid and when I was hunting for a missing turkey (which I found today had been carried off by a wild canine — coyote, fox, or wolf) I saw cows standing, munching, in the garden. I called Will on my cell phone and got busy herding cows on the four wheeler through the muddy clay garden.
Oh well … that's homesteading. Sometimes things just don't work out the way you planned. — Jackie