While Will's watering the cows and cutting more lumber on the sawmill for David and Ashley's cabin, I'm busy putting screens and plastic tubes around the last of our fruit trees. Without protection, the voles tunnel under the snow during the winter and eat the bark around the lower trunks of the young trees. This girdles them and the trees die even before you know the voles have been there. When the snow melts you see the white, girdled tree trunks.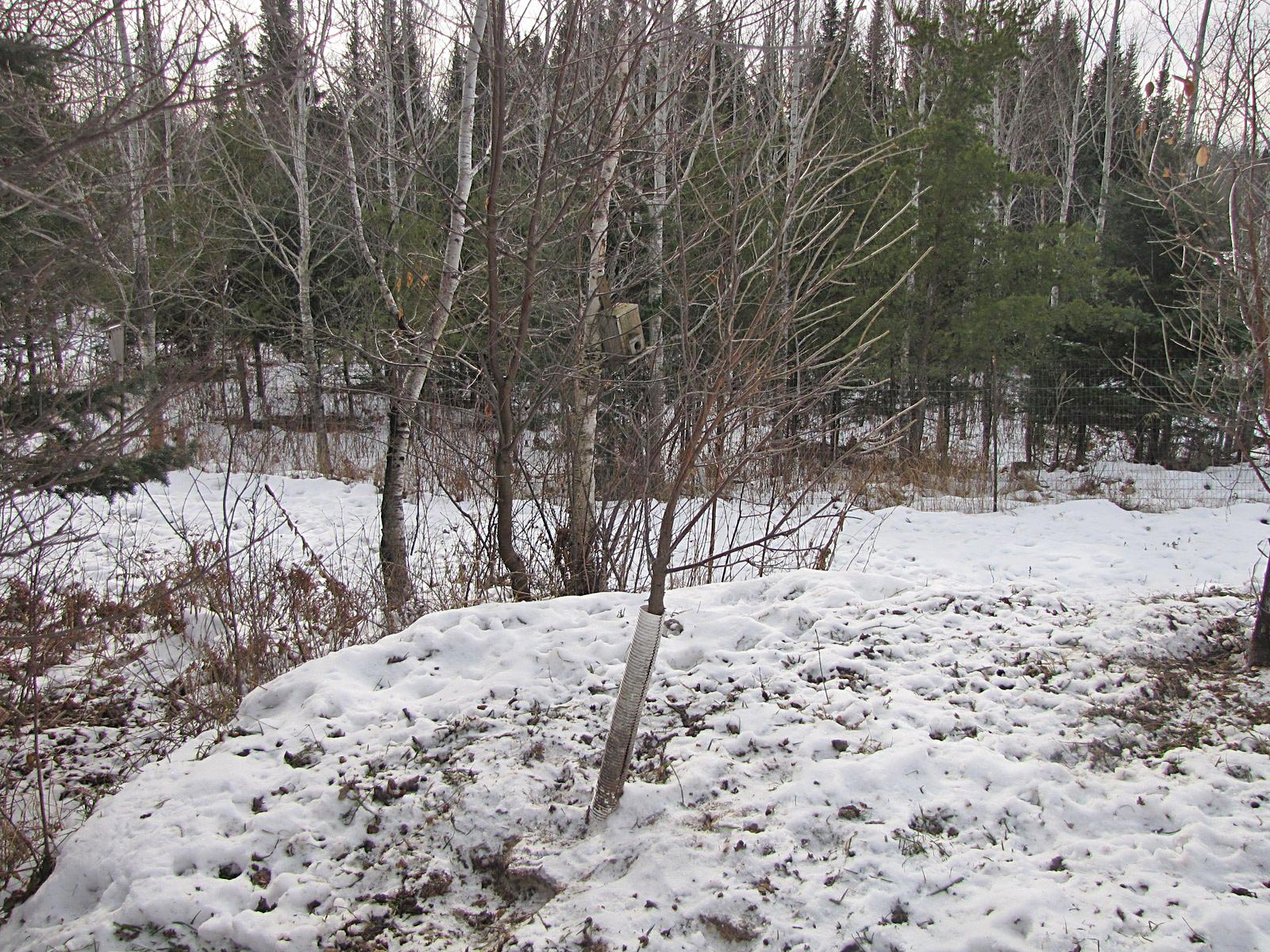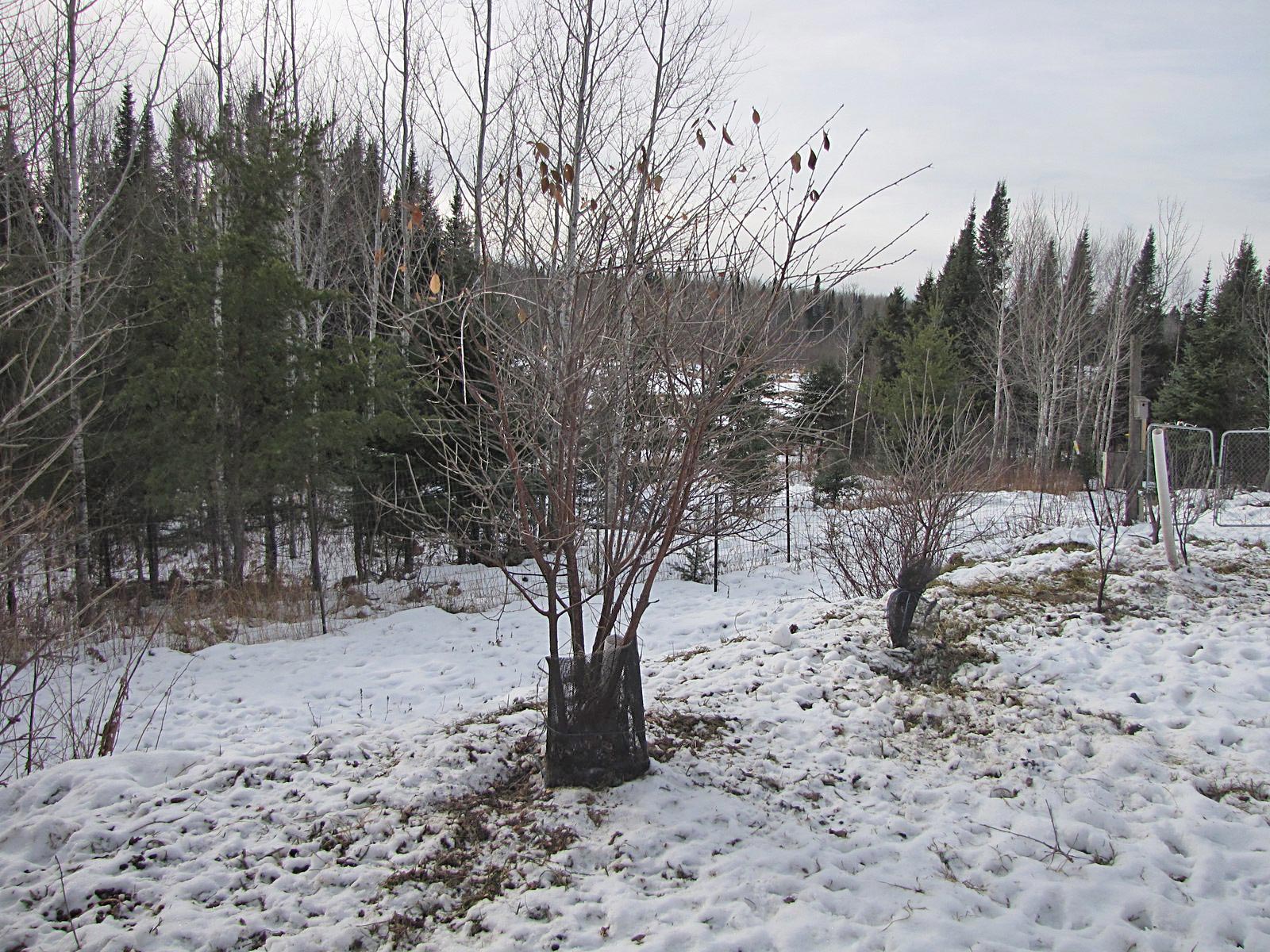 Hunting season finished up Sunday evening and although David hunted hard, spending all day, every day, from before dawn to dark, he did not harvest a deer. He saw plenty of fawns and does, but no bucks. He is kind of bummed out about that but we are butchering two steers in January so it's not like we won't have any meat. (I'll make some of it into jerky as that's David's favorite food.)
We plan on working on the new cabin over Thanksgiving weekend as David has Thursday through Sunday off work. Will thinks he has enough 2″x10″ floor joists sawn already and plenty of 2″x6″s for the walls. Before the walls happen, though, David will have to buy plywood for the subfloor and plywood is pretty expensive.
I'm madly working on our Seed Treasures website and catalog on days it's too nasty to be outside much. We have so many new things this year! It's fun but also a lot of work, too.
We've got two new cows on our homestead. Our friends, Tony and Kathy Zup have fantastic cattle and were thinning out their cows. So Tony called Will and to make a long story short, Tony delivered the cows right to our pasture. Now we're in the process of making friends with the cows. Already, both are eating alfalfa cubes from our hands so they'll do fine. And best of all, both are bred for spring calves to Tony's super Angus bull. We're really excited about that and hope to get a nice bull calf out of one of them to save for our own bull out of Tony's bloodlines.
I want to wish everybody a very happy and blessed Thanksgiving. I've cleaned my kitchen and dining room and already have our holiday menu planned, including plenty of deviled eggs for all. — Jackie