Some folks only save seeds and cut/split firewood in the late summer or fall, but we do it nearly year around. As our weather's been unseasonably warm, Will has been busy sawing more lumber for David and Ashley's new cabin as well as our new barn. As a result, we have a lot of firewood accumulated, both as slabs and cuts off from the unneeded ends of some logs. (Some had small rotten centers, others were split or the log was just a bit too long.) And then there was the big pile of log ends from milled logs which David had brought home from work instead of tossing them on the mill's burning pile.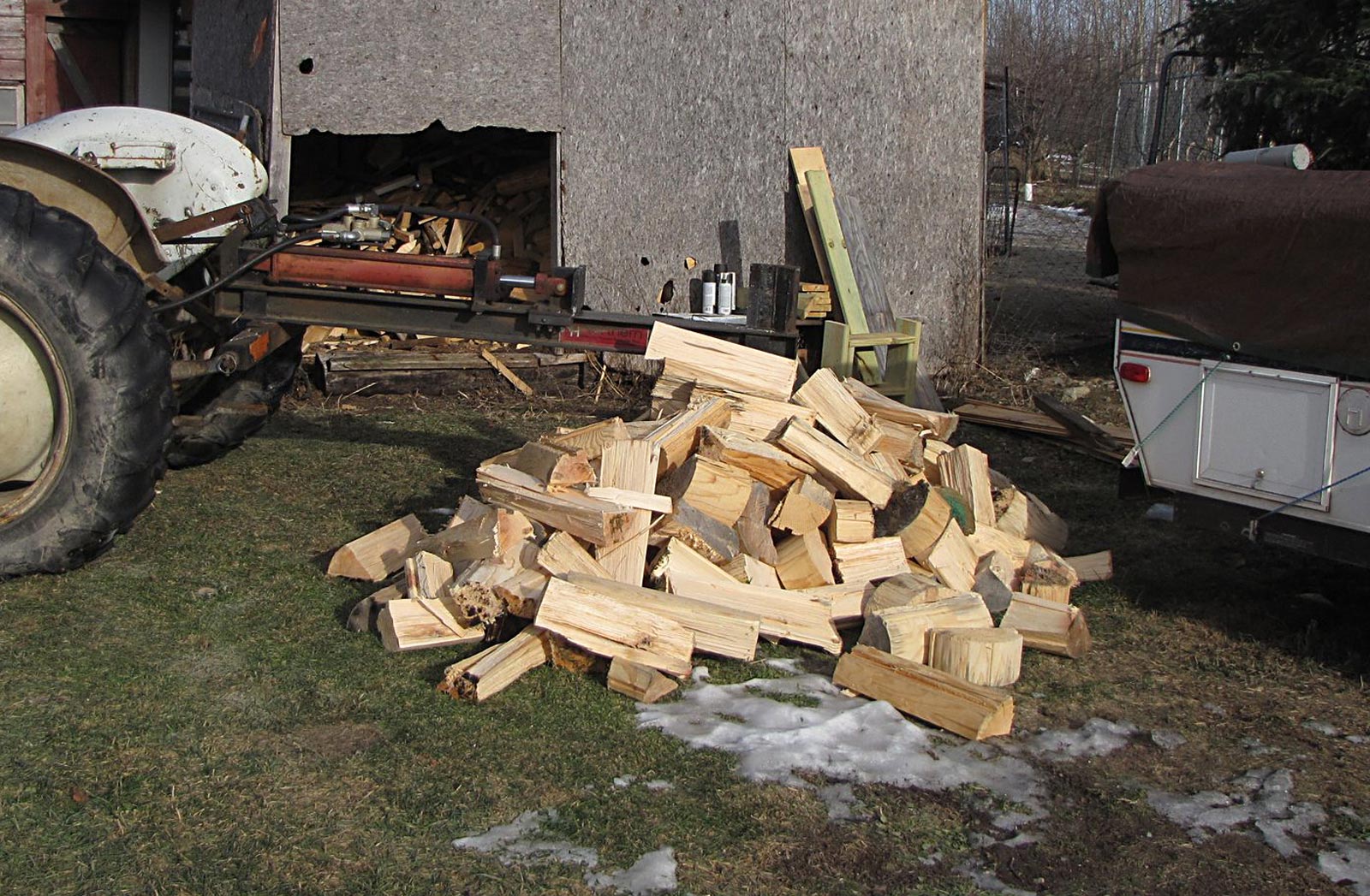 So yesterday Will and I got busy and split a whole bunch. The wood was dry and we always try to split and store firewood when it's dry because damp wood is not efficient to burn. (Less heat, more
creosote.) We got all of David's pile of end cuts split and a whole lot of Will's mill "waste" log ends split as well. The wood is now mostly under cover and we're very happy about that. We're already stocking up for next year and the years after. After all, if we do it now when we have more time, we can use the firewood-splitting time next summer to do other necessary projects. It's a way to get ahead.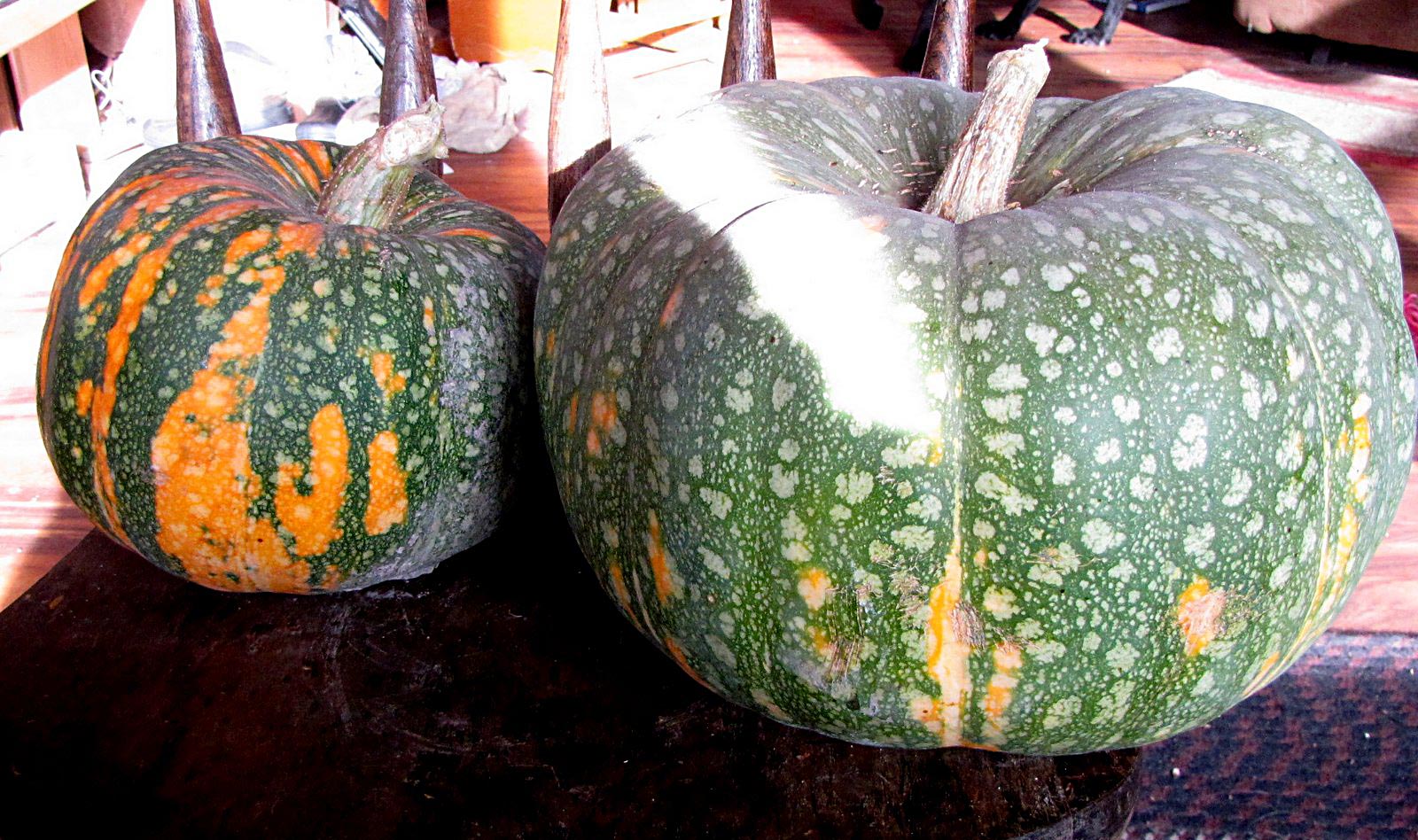 I've also been cutting open and saving seeds from some pumpkins and squash we've had in storage in a pile in the living room. Christmas is coming and I do NOT want them under the tree! I was very happy with the Iran pumpkins this year. Not only did we have a crazy, wet summer with lots of cool nights but after the cows got into the North garden and ate most of the young pumpkins and squash, these went ahead and grew more vines and produced more than 15 large, beautifully colored pumpkins which matured. The meat is very thick in them too so you can harvest more "eating" per pumpkin than many varieties. I'm growing it again next year and will be offering seeds then.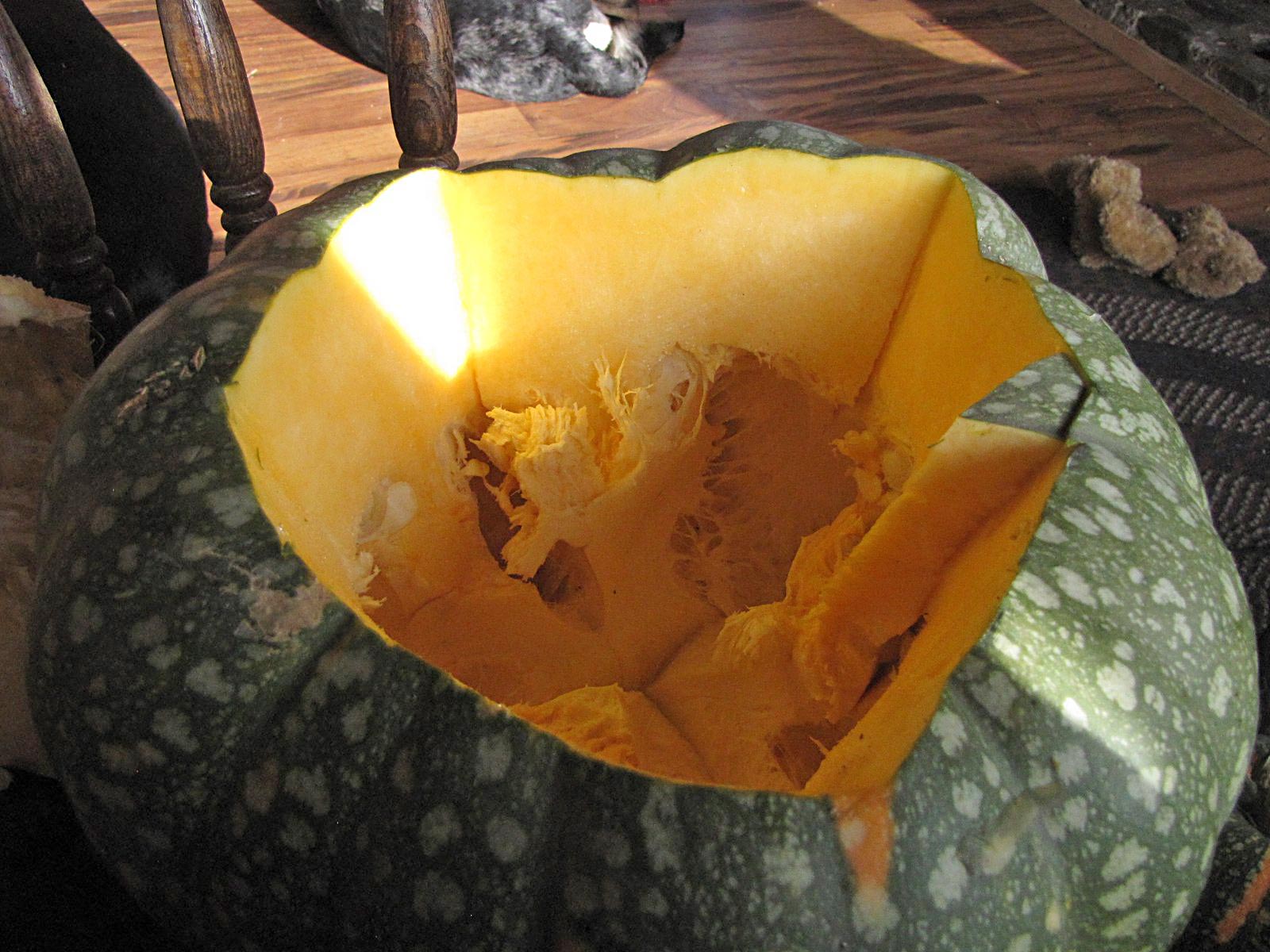 Our new cows have tamed down nicely because we've been hand-feeding them alfalfa cubes. They won't have calves until spring but when they do, we'll be able to handle them just fine.
I've been busy updating our website and have just about got it finished so I can move on to getting our Seed Treasures catalog formatted. Whew! If there was only more Jackie! But I'm feeling much better and back in the swing of things. Oh, by the way, the doctor's nurse called Tuesday to say my tests looked normal but I may have had a "touch" of pneumonia. I did let her know I self-medicated with Amoxicillin and was better but was unhappy with the doctor for not calling when he said he would … six days earlier. — Jackie