Ashley and I baked for a week. Cookies, pies, candy, and finally Will's Cheescake (you can find this recipe and more in my pantry cookbook). I had to laugh though. Due to our generator running, I didn't have power to the half of the house where my hand mixer plugs in and thought I'd just mix the cheescake filling by hand. But I just had turned my back and heard a whirring. David had put one of the beaters from the mixer into his cordless drill and was mixing the filling. We all burst out laughing! That's homesteading genius at its best.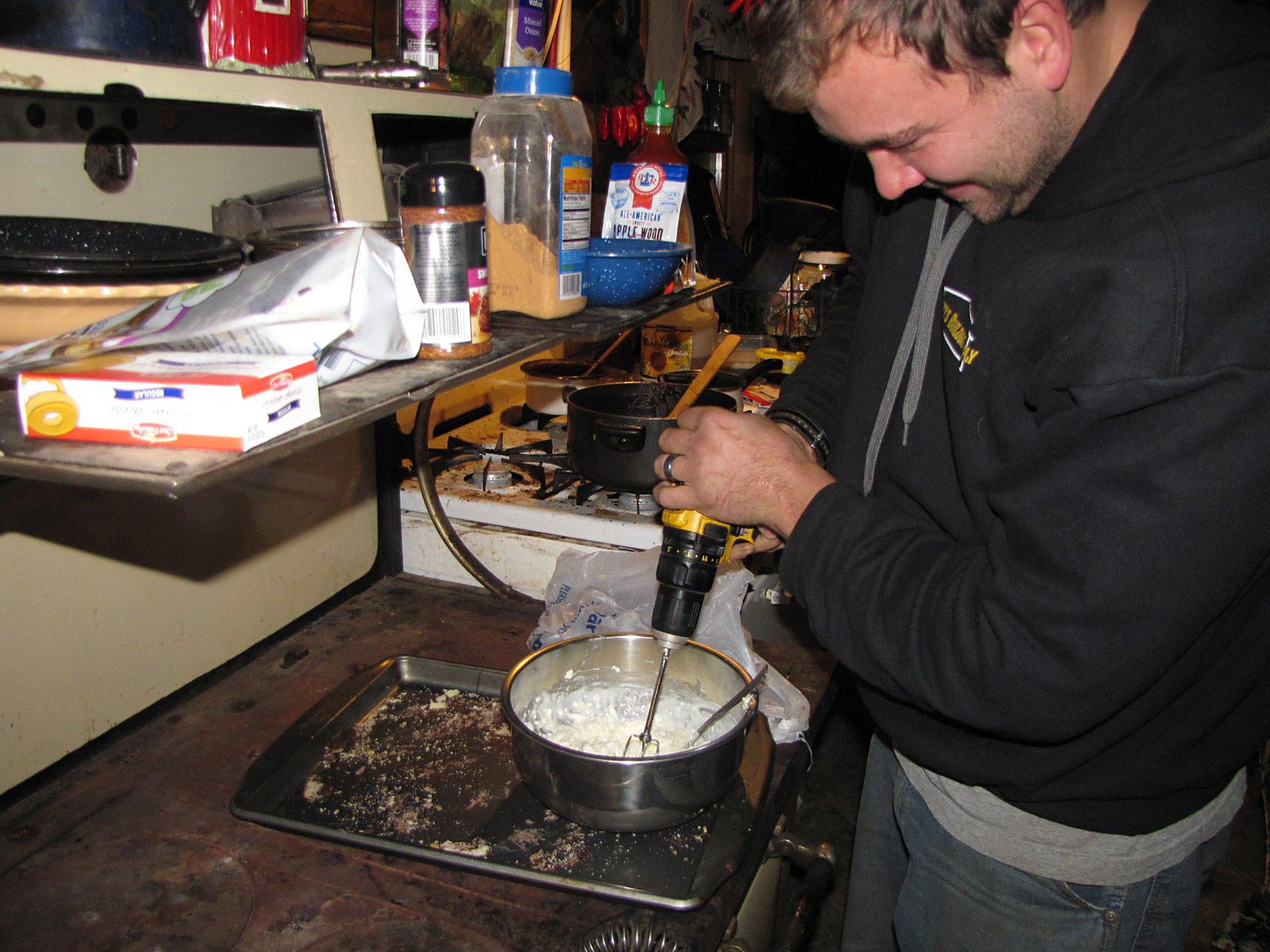 We fixed a big ham and garlic mashed potatoes to go with it, along with the usual rolls, green bean casserole, and assorted pickles, jams, jellies, etc. My sister Sue and nephew Sean along with Ashley's dad Troy and our son Javid all came. (Bill and his family are coming next Saturday for a second Christmas celebration as they stayed home for Christmas.)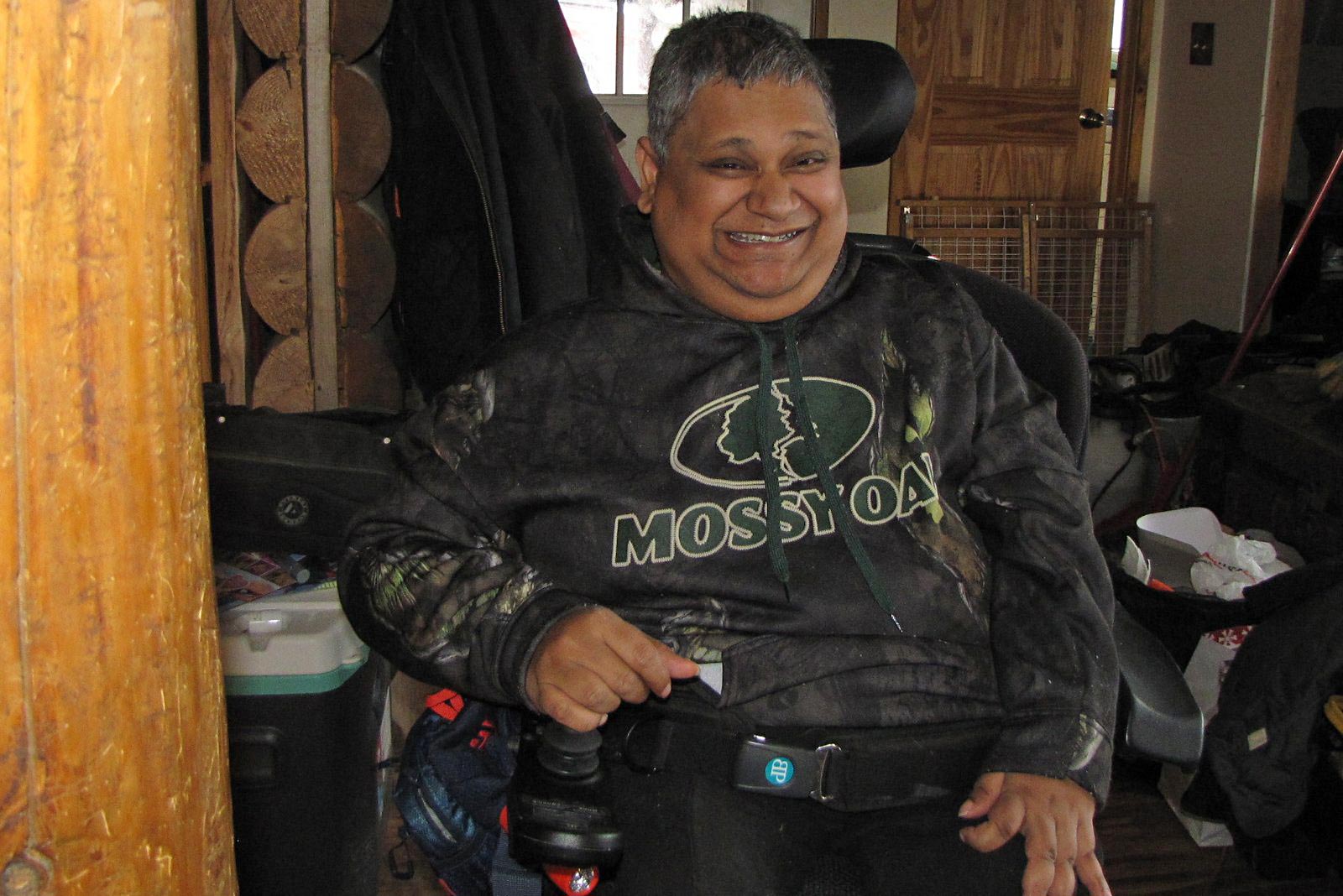 The dogs and even Mittens were dressed in their holiday sweaters Ashley had bought them on Black Friday sales. So we had a great meal and plenty of good visiting all the way around. While we were visiting Will spotted a pair of wolves crossing our beaver pond! Everyone got a look and Sue even got a kind of fuzzy but great photo. They were trotting so there wasn't time for lots of good photos, but everyone was awed. Merry Christmas to us all!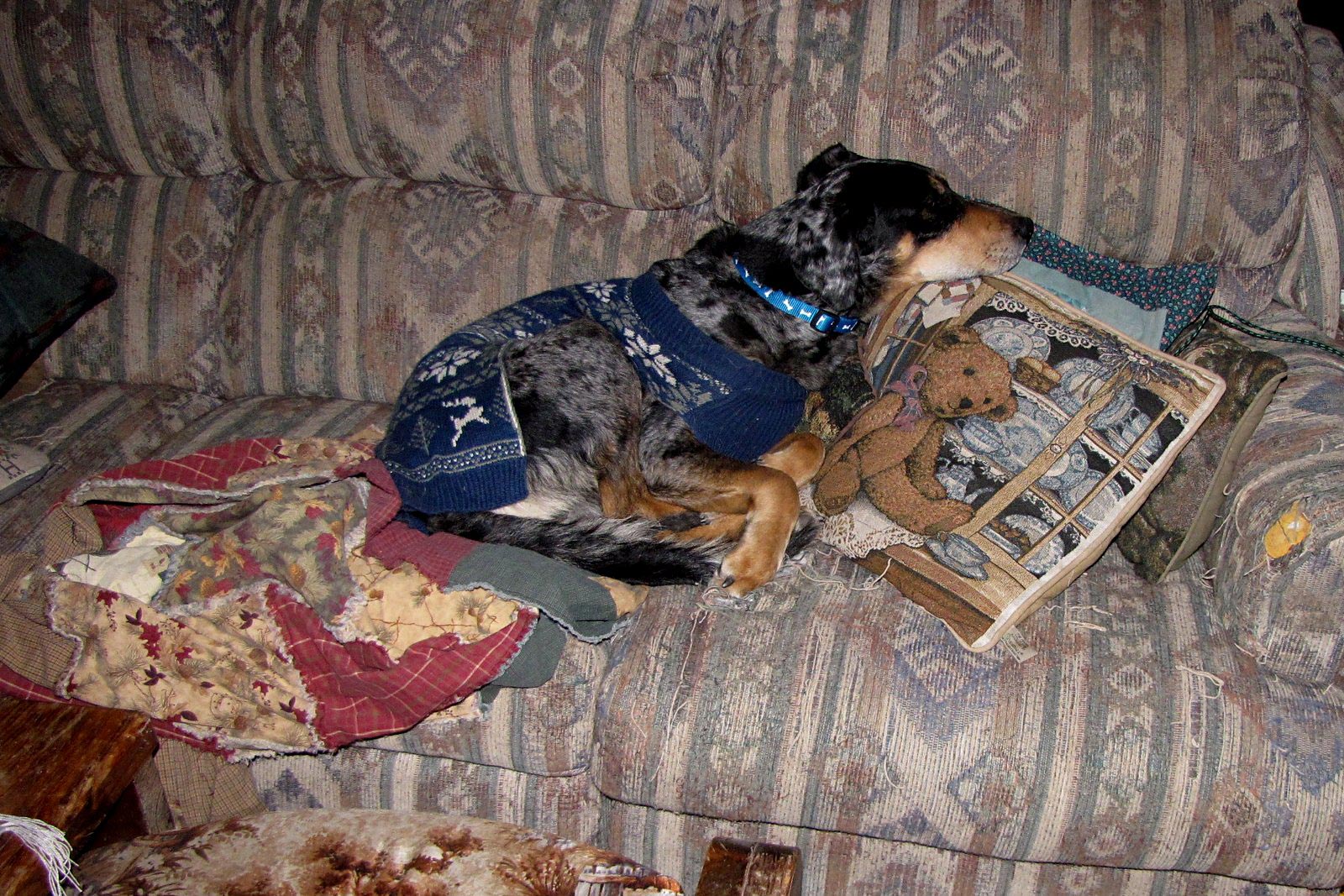 — Jackie