Several years ago my friend, Dara, planted a Hopi Pale Grey a few dozen yards away from a Marina Di Chioggia, a bumpy, round, blue-green Italian squash which is also a Cucurbita maxima. Yep, they happily crossed and Dara was thrilled at the "children." Many of the squash ended up big, roundish, glowing orange squash. They had the Hopi Pale Grey flavor and a blue "belly button" on the blossom end but were more round than most Hopis are. She loved it so much, she began breeding select squash to save seeds from the best new squash, which started out a hybrid (two different varieties crossed) and ended up, years later, as a stabilized new variety!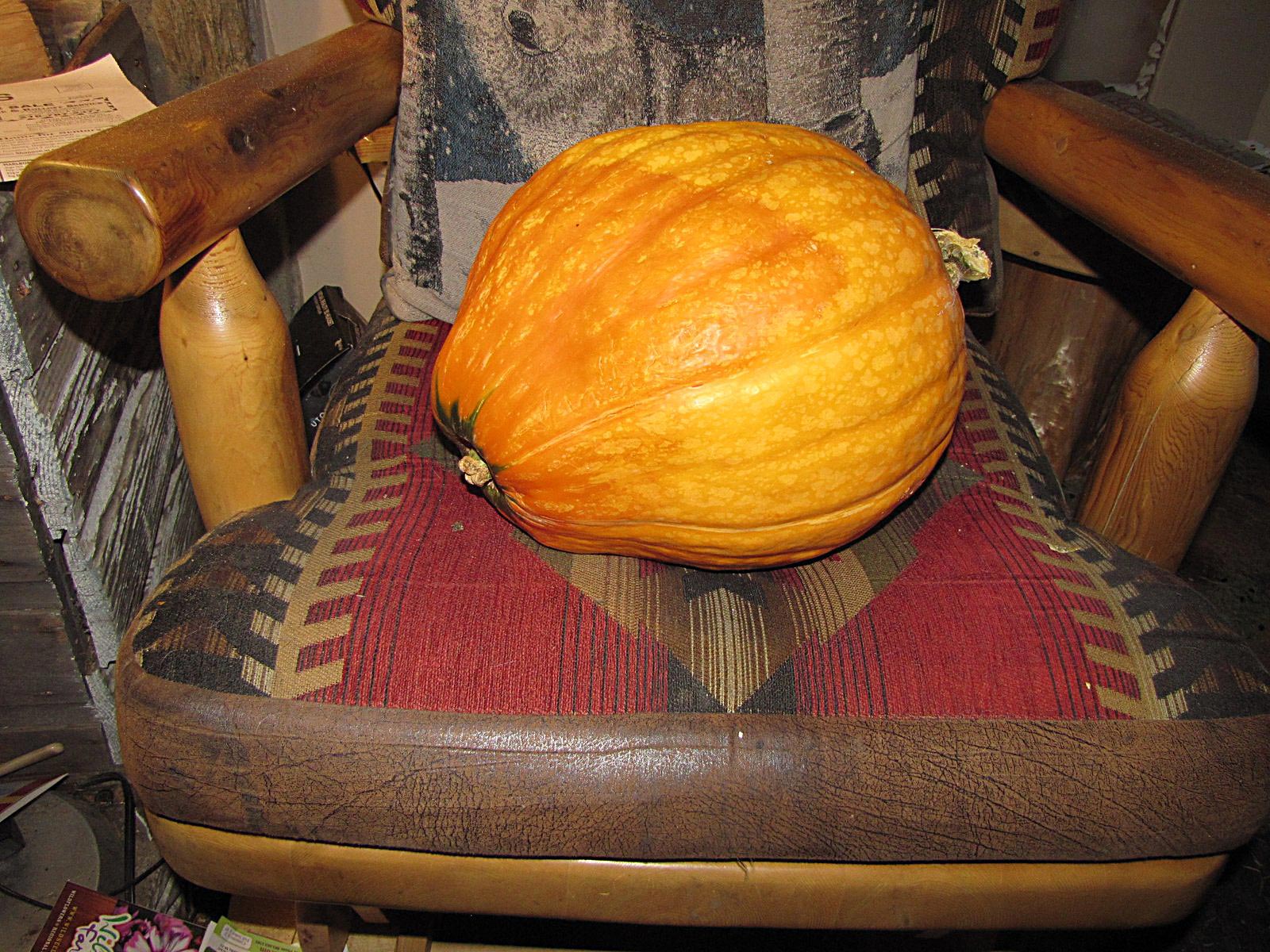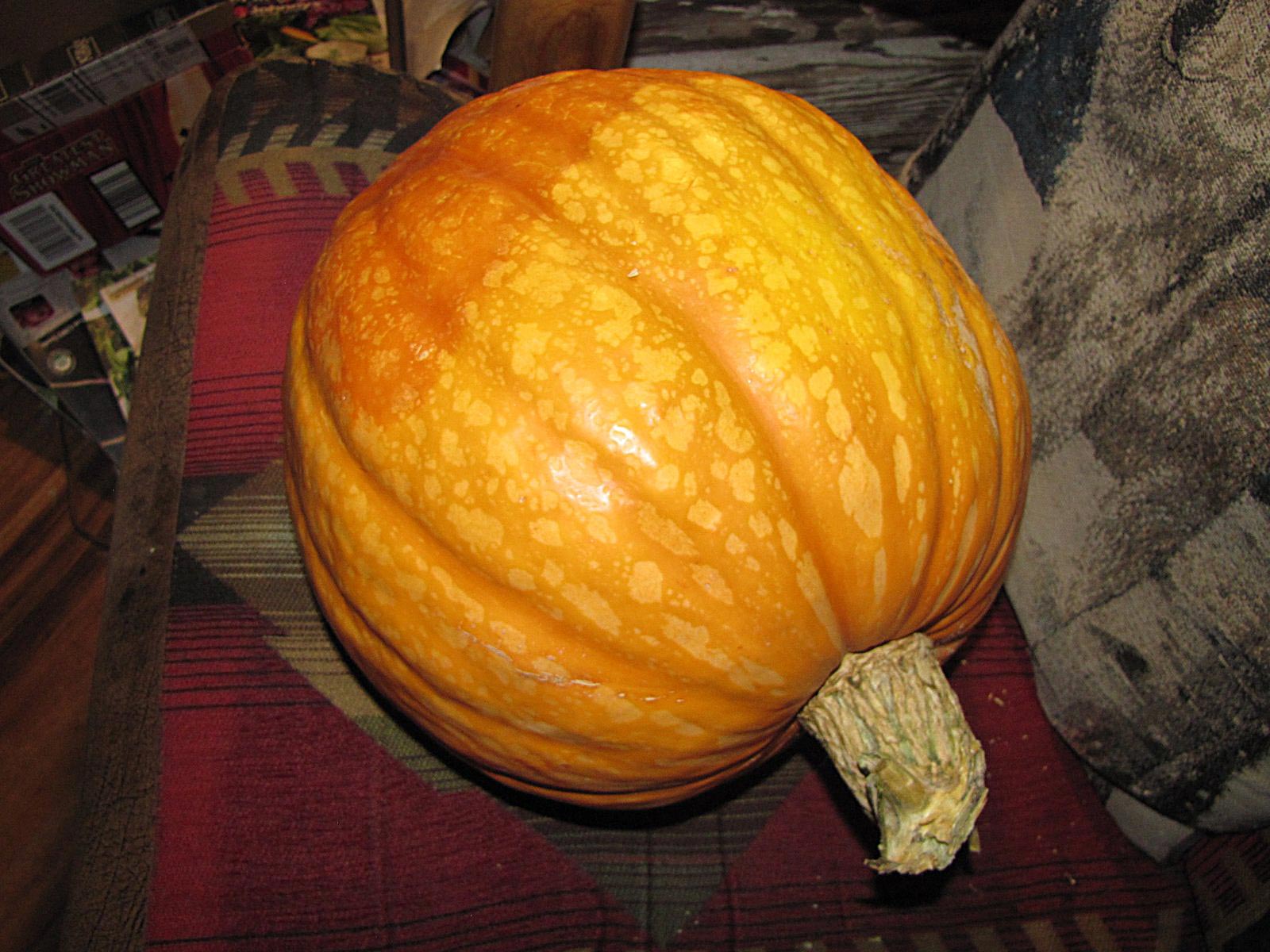 See, it doesn't take scientists to develop new breeds of open pollinated vegetables. Many have been created, on purpose or accidentally, by plain home gardeners. We went to visit Mike and Dara yesterday and she gave me one of her North Morning Moon squash to take home to eat. I'll be baking part for dinner tonight and canning up the rest for later on because it has a thick orange meat, which is also flavored like the wonderful Hopi Pale Greys. I can't wait!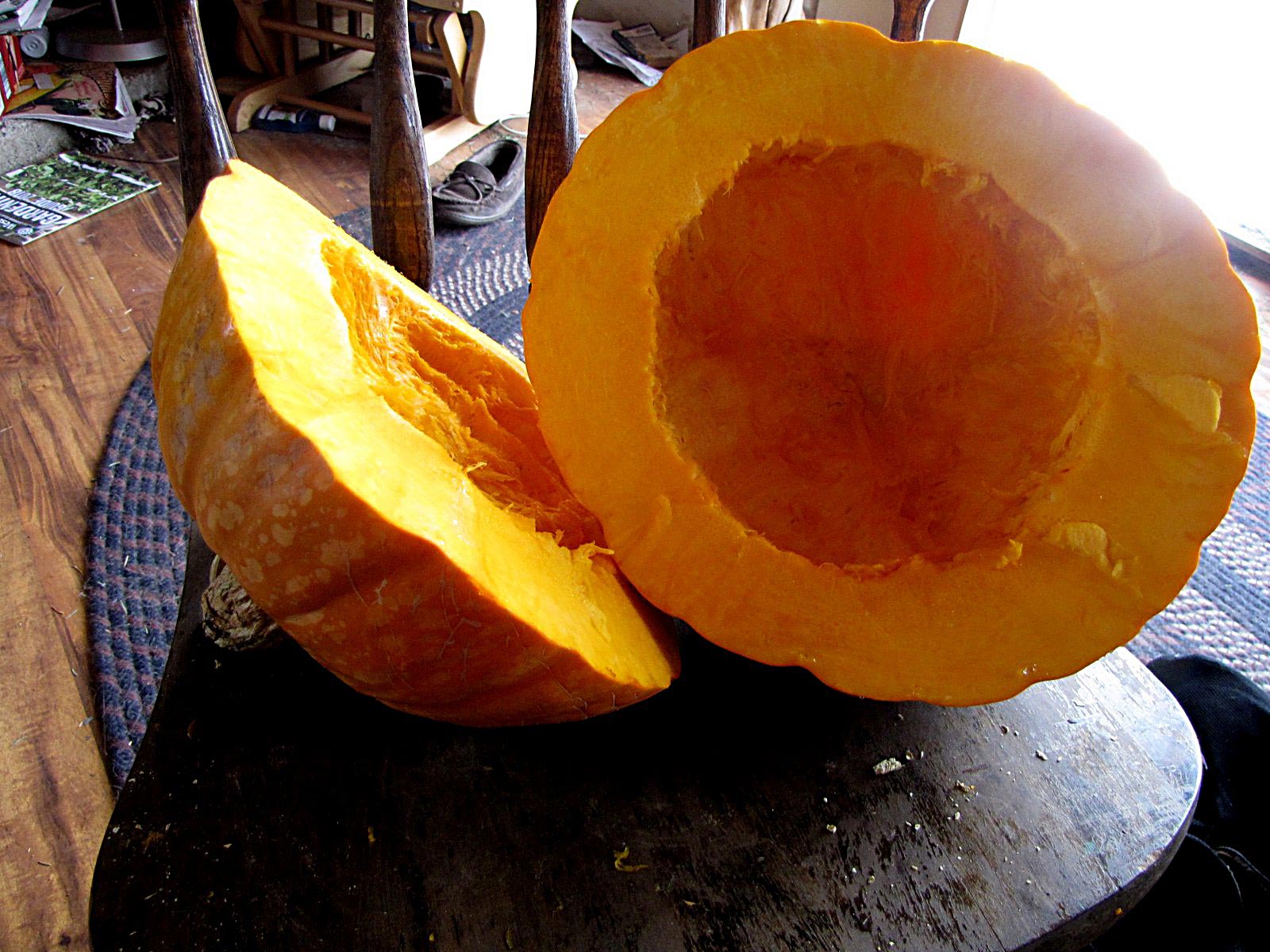 For folks that are interested you can check out more information about squash by reading my article in BHM's 23rd Year Anthology
Our weather's finally moderated. Whew! That -37 was getting old. The last night it was that cold, Ashley's car slushed up and overheated as she drove home from work. It turned out her antifreeze was mixed 50/50 and that was only good to -25, according to the container. Figure it out; -37, driving 60 mph. The windchill figured out to something like -90 F. Sigh, the challenges we meet daily, living in the northland. Son, Don, who lives in coastal Alaska, always has much warmer winters!
Today Will set out more round bales of hay and is working on the sawmill. At 28 above zero, it seems like springtime! Last night the wolves woke us up, howling right across the beaver pond from the house. We like to listen to them sing but our dogs do not. So we had four big dogs with various vocal talents howling in the house at 5 A.M. David got up and turned his spotlight out on the pond and saw five or six wolves. They got up and moved on and that was the end of wolf song (and dog moaning) for the night. — Jackie