We were expecting 6-7 inches of snow but so far we've got more than a foot and it's looking stormy over to the west. Our high today is 1 degree above zero, with our projected low to be -20. That's going to be warm, compared to how the forecast is looking. Yep, winter's back.
Will and Hondo plowed the driveway while Ashley's Golden Retriever Cooper, and Buddy, Bill's dog we're dog sitting, wrestled and played in the snow in the front yard. They love the snow!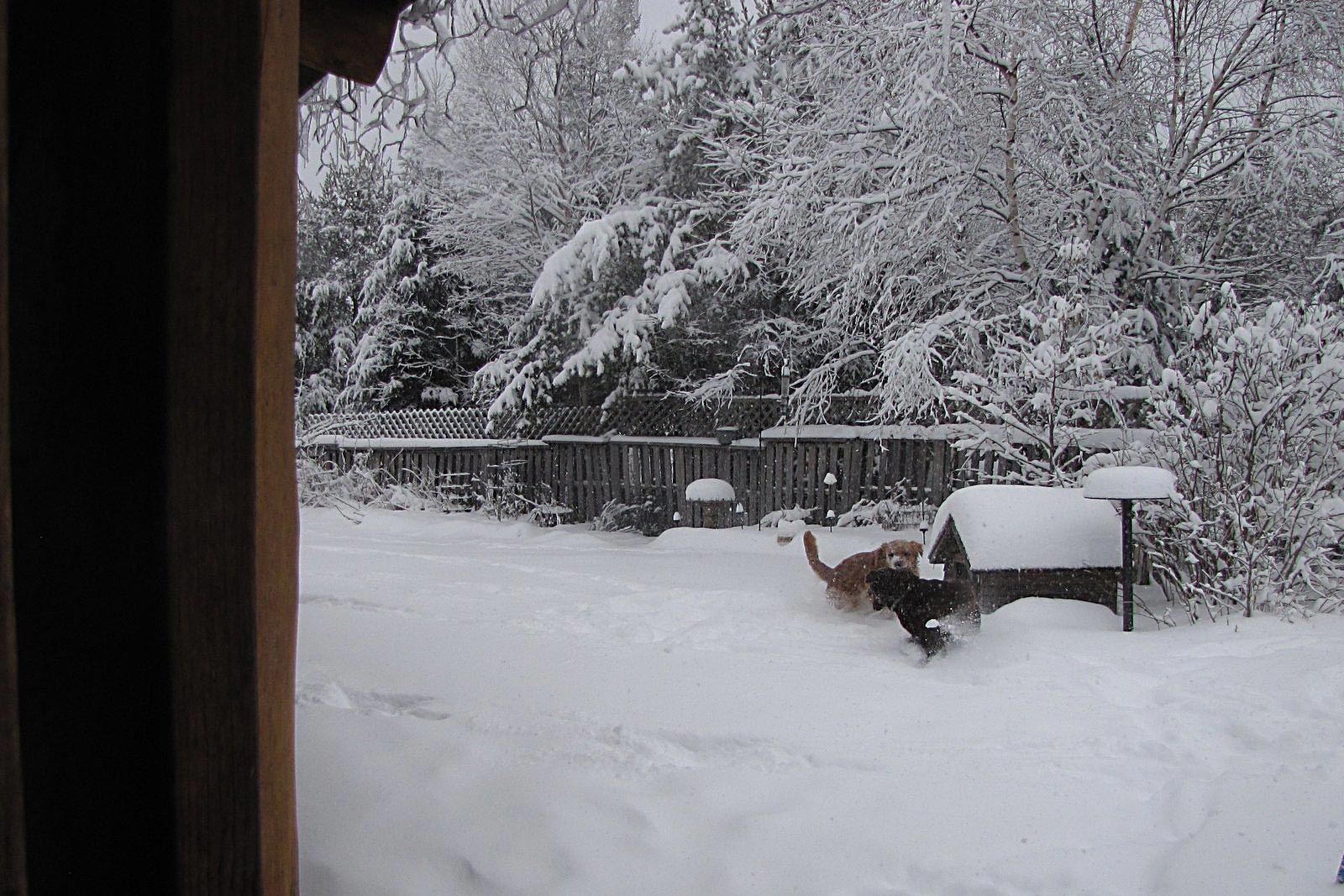 I've got to tell you something funny. On the TV there was a commercial for the Humane Society, showing poor dogs, chained up and shivering in the snow. Hondo sat watching it intently, then swallowed hard and asked to go outside. The same commercial came on last night. Again, Hondo watched it, then went to Will for petting. Animals are smarter than most folks give them credit for. He knew what he was seeing!
I got a great deal on boneless, skinless chicken breasts yesterday, so this afternoon I'm canning them up. Yes, we do have chickens but that was such a good buy I couldn't resist.
Last night, we ate part of Dara's North Morning Moon squash. Boy was it good! Will asked for a pie tonight and he only eats pumpkin pie made from Hopi Pale Greys. I'm impressed! — Jackie