The thermometer hit 46° F above zero this afternoon and we are just dancing around, enjoying this warm, sunny day. Whew, what a break. I'm sure the temperatures will drop for awhile, but it sure gives you hope for spring.
Yesterday, the replacement struts for our Subaru wagon came via USPS in the mailbox. Last week, the old ones suddenly crashed and I could hardly open the tailgate, let alone hold it while I loaded sacks of feed. So Will went online, found the struts, and ordered them. As you can imagine, we were glad when they arrived. Will actually read the directions before starting the replacement.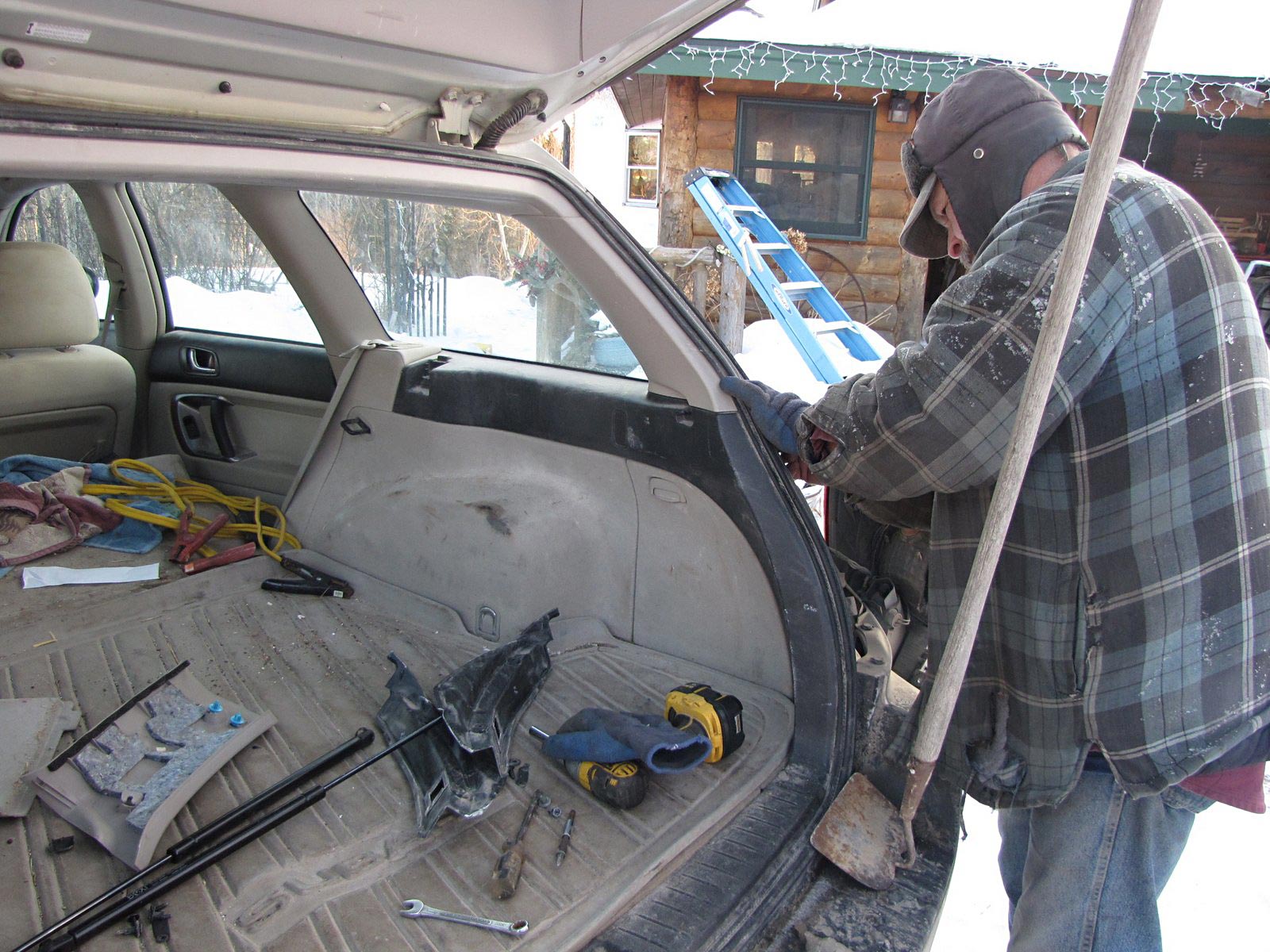 Of course, the job went slower than planned. He had to remove the tail light assembly in order to remove the old struts as well as some inside trim pieces. But when we went to town today, the new struts were in place and the tailgate actually stayed open!
Our local market had 3# bags of pepperoni on sale so I bought two. I started canning them up yesterday. The first batch is done and later on today I'll do the second batch. They are so handy when I want to make a homemade pizza. One half-pint jar holds just the right amount of pepperoni, which I can up without liquid, just like many smoked foods such as fish. I can grab a few jars and have a pizza in the oven in less than 15 minutes. And there are never leftovers.
I also found 5# bags of cooked, coarsely-ground bacon which I'll also can up. Last night I used some of that bacon to mix with our first beef of the year and turned out the best hamburgers we've ever eaten. Why just put bacon on top of the burger? Mixed with the ground beef, it was awesome! — Jackie