A friend of ours called last night saying someone he knew had a big lot of new, unused 300 + watt solar panels to sell cheap. He was buying three for himself and our carpenter friend, Tom, is buying 30. Will, David, and I regrouped and are getting 10. Four are for David and six for us. When coupled with the pallet of older panels we'd been given by our very good friend in Virginia, we'll quadruple our energy production! It's taken a year, plus, for Will to study the sun's path over the spot we plan on putting the array but now he's confident it's the best spot. So, come real spring, we'll get busy with that project.
Meanwhile, I finished planting the rest of the tomatoes. Wow, there are sure a lot of containers up behind the wood stove now. But the peppers are ready to transplant so our little plastic greenhouses in the south-facing windows will soon be ready to accept germinating tomatoes. How exciting!
I know spring is really here because our tom turkeys are spending all day strutting to the hens. Such show-offs! You'd think they'd burst a blood vessel!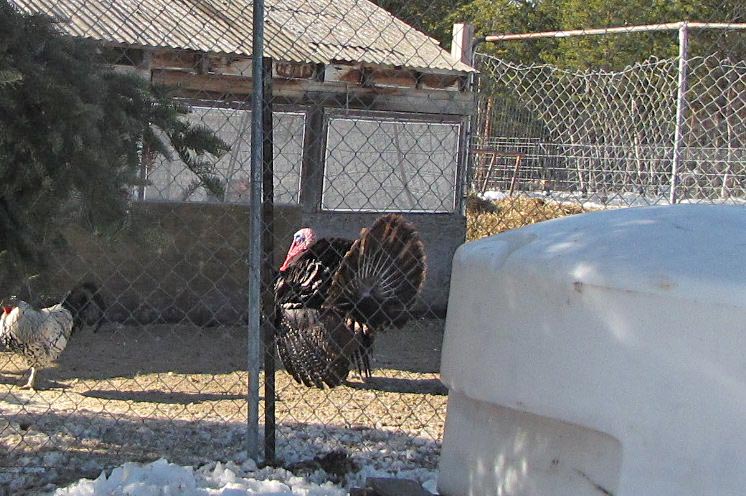 Our heifer, Salsa, STILL hasn't had her calf. Her due date was Saturday and she just keeps getting fatter. And fatter. We keep close watch on her and are sure glad the weather, including the nighttime temperature, is pretty decent. Ashley is in Bemidji, working at the car-testing company for three days a week and I think Salsa misses her playing classical music to her from her iPhone. Will says cows like country-western better.
Meanwhile he keeps cutting more trees in our new garden area. There's enough firewood from it to keep the house warm all next winter! So that's sure a win-win-win situation. Firewood, sand for the driveway, and a new garden for us.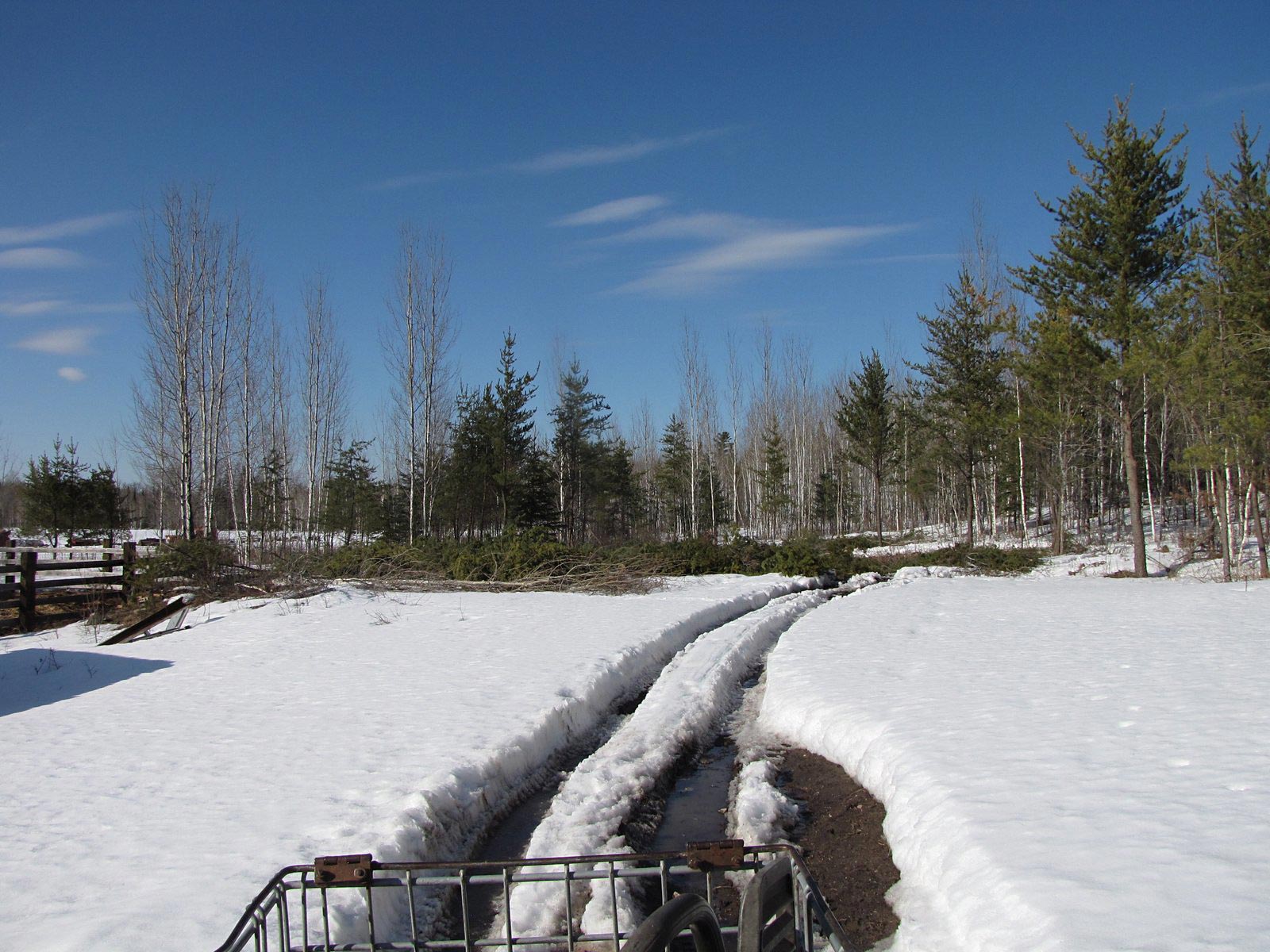 — Jackie