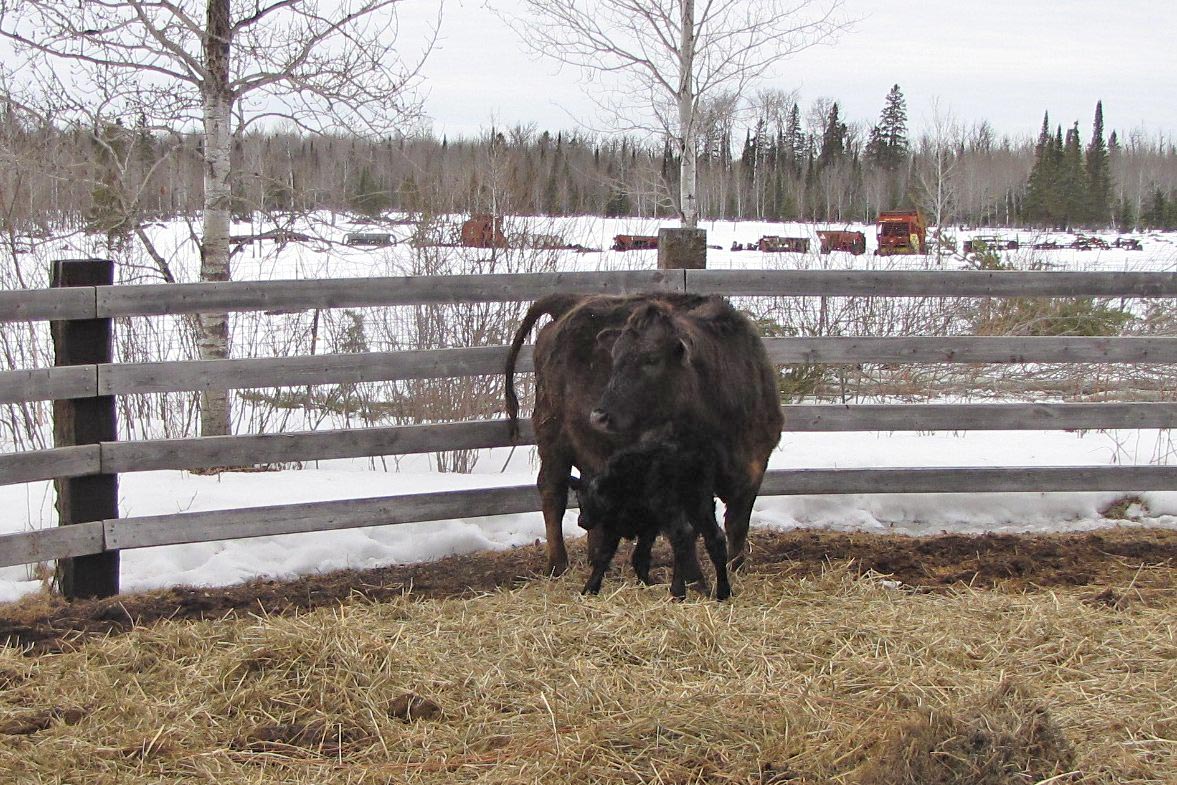 Our heifer, Salsa, finally had her calf. Will went down at 7:30 A.M. to check her and nothing was going on. Ashley went down at 11:00 and the calf was not only born but standing up nursing! We'd been hoping for a bull calf, so we were thrilled at the outcome. His grandmother's name is Mamba and his mom's name is Salsa, so we decided to stick with the dance theme and name him Tango. Salsa used to be a little shy; you couldn't touch her. But with both Ashley and Will taking extra pains to feed her treats, scratch her, and rub her, she's become more friendly. So much so that when Will needed to squirt a little milk from each of her teats to relieve the pressure and check for plugs, she stood nicely and let him do it.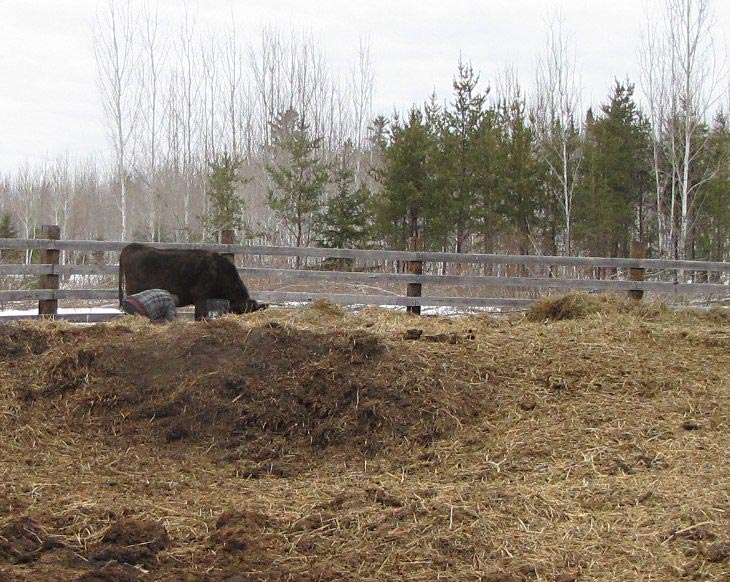 On Saturday, we got our new-to-us solar panels. Will went over and hauled them home on our equipment trailer. We got 8 and our friends, Mike and Dara, got 4. We're all super happy. Now when we get all of our panels up, we'll more than quadruple our current power.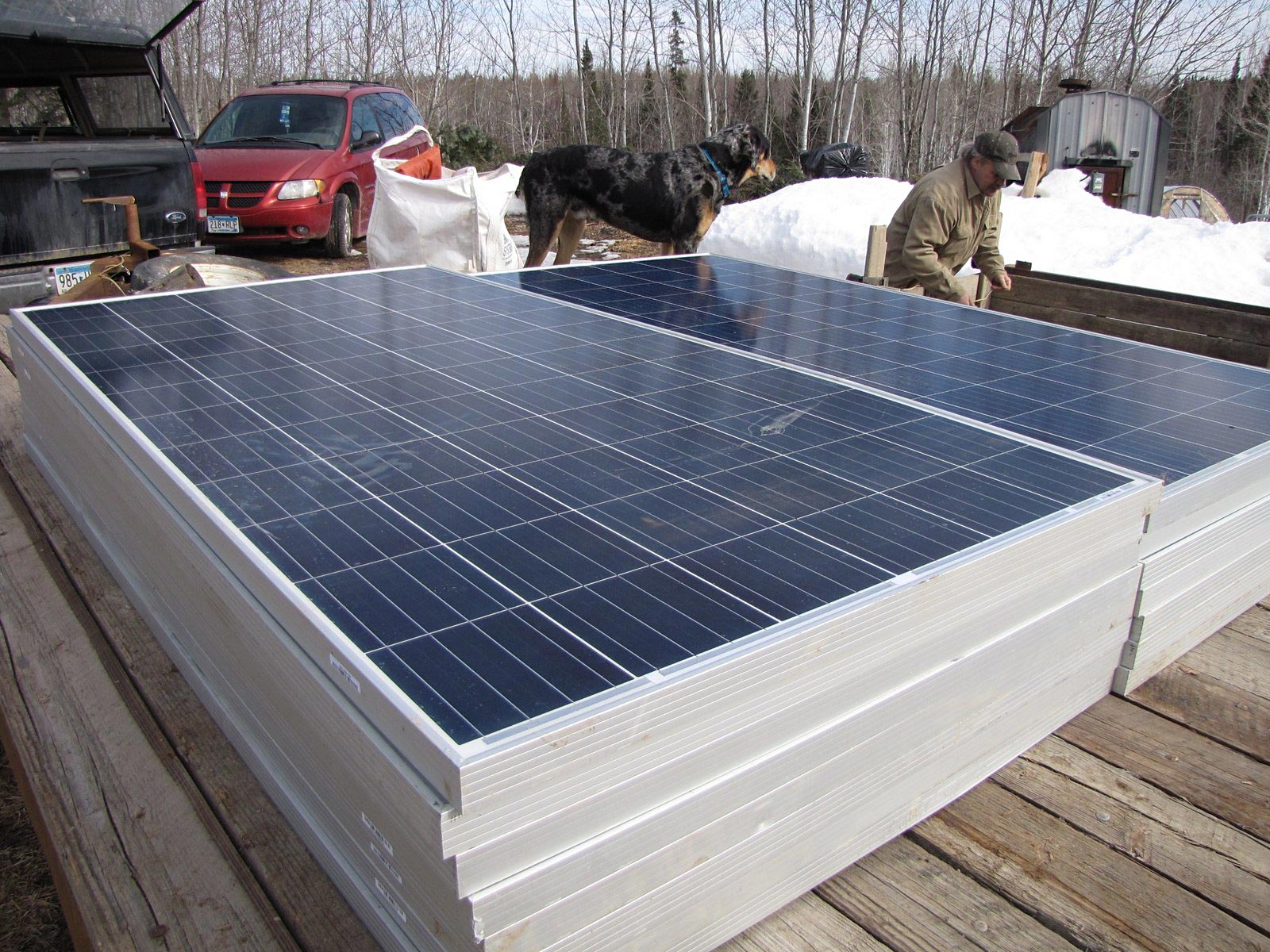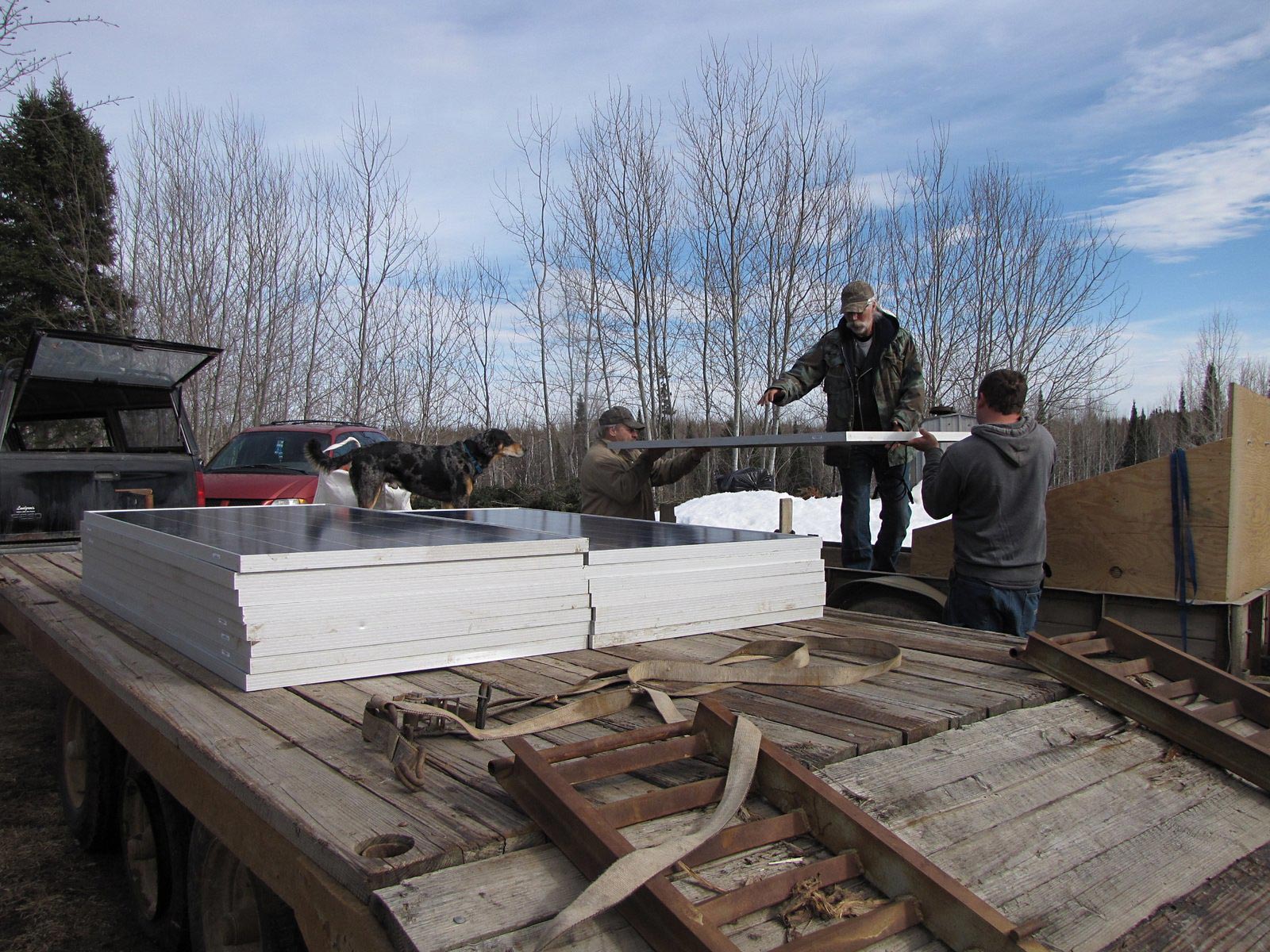 Yesterday, I began transplanting peppers. They're getting so big now. So far, I've done two flats and will get more done today. Ashley's busy transplanting her petunias which are so big now that they look like lettuce. The tomatoes are popping up like crazy so I won't have much of a break between transplanting peppers and tomatoes.
Unfortunately, it's snowing today. Wet, spring snow. There was supposed to be 2 to 4 inches, but we're already up to 4 inches and it's still snowing heavily. But it's going to warm up soon, so we know the snow won't last. And we do need the moisture in the ground. — Jackie