Temperatures have been in the 40s yesterday and today, so that foot of new, heavy, wet snow is nearly gone. It left puddles like lakes and a river running down the hill toward the pasture. It does feel nice to have it so warm, though. Today I did chores in my T-shirt!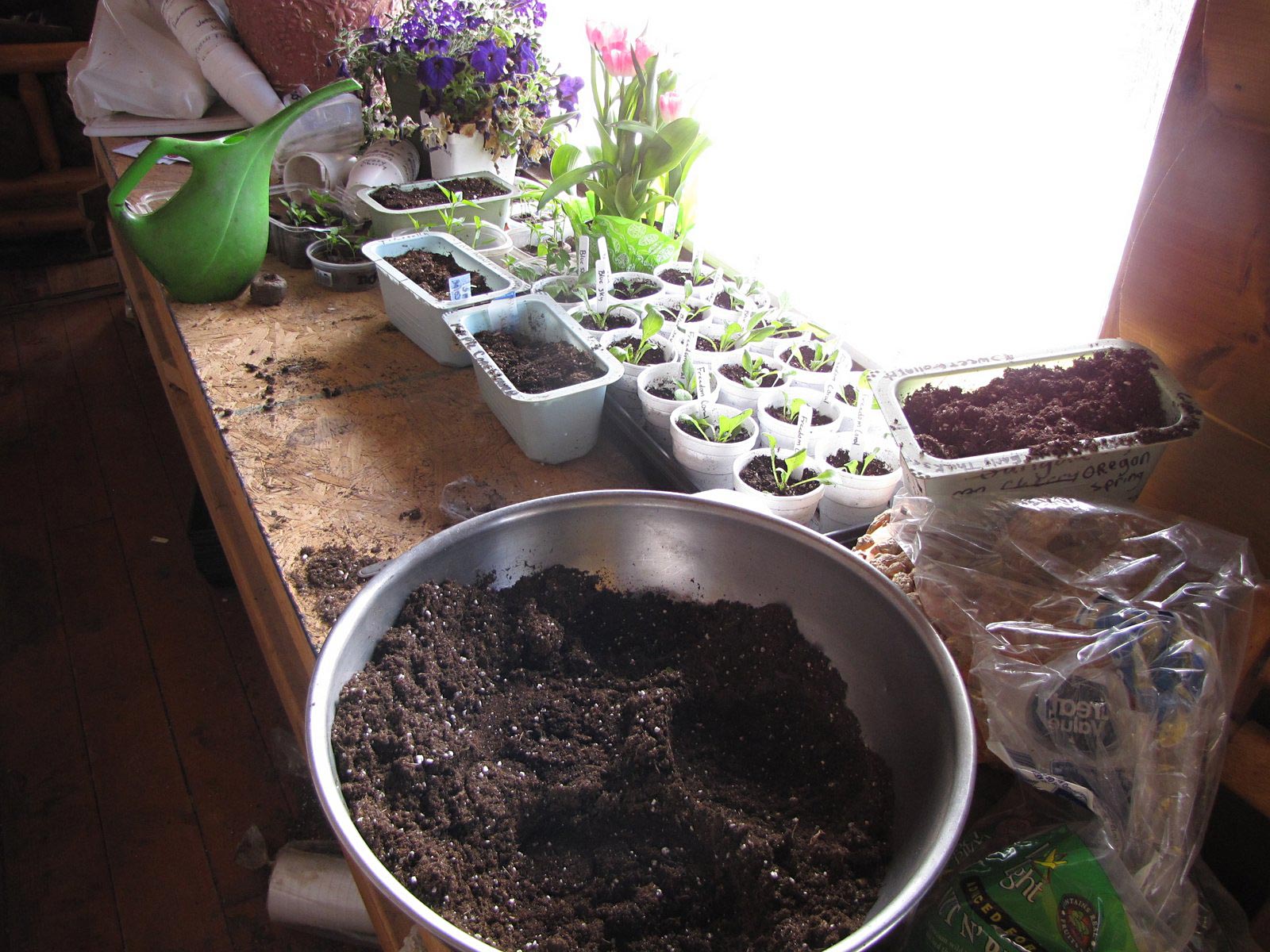 Outside work is pretty much on hold so Ashley (when she's not at work) and I are busy transplanting. She ordered lots of fancy petunias and hibiscus seeds, so she's moving those seedlings to larger cups while I'm transplanting our peppers. All look good. Everything is transplanted using Styrofoam cups with holes punched in the bottom (some have been reused six times!) and Pro-Mix.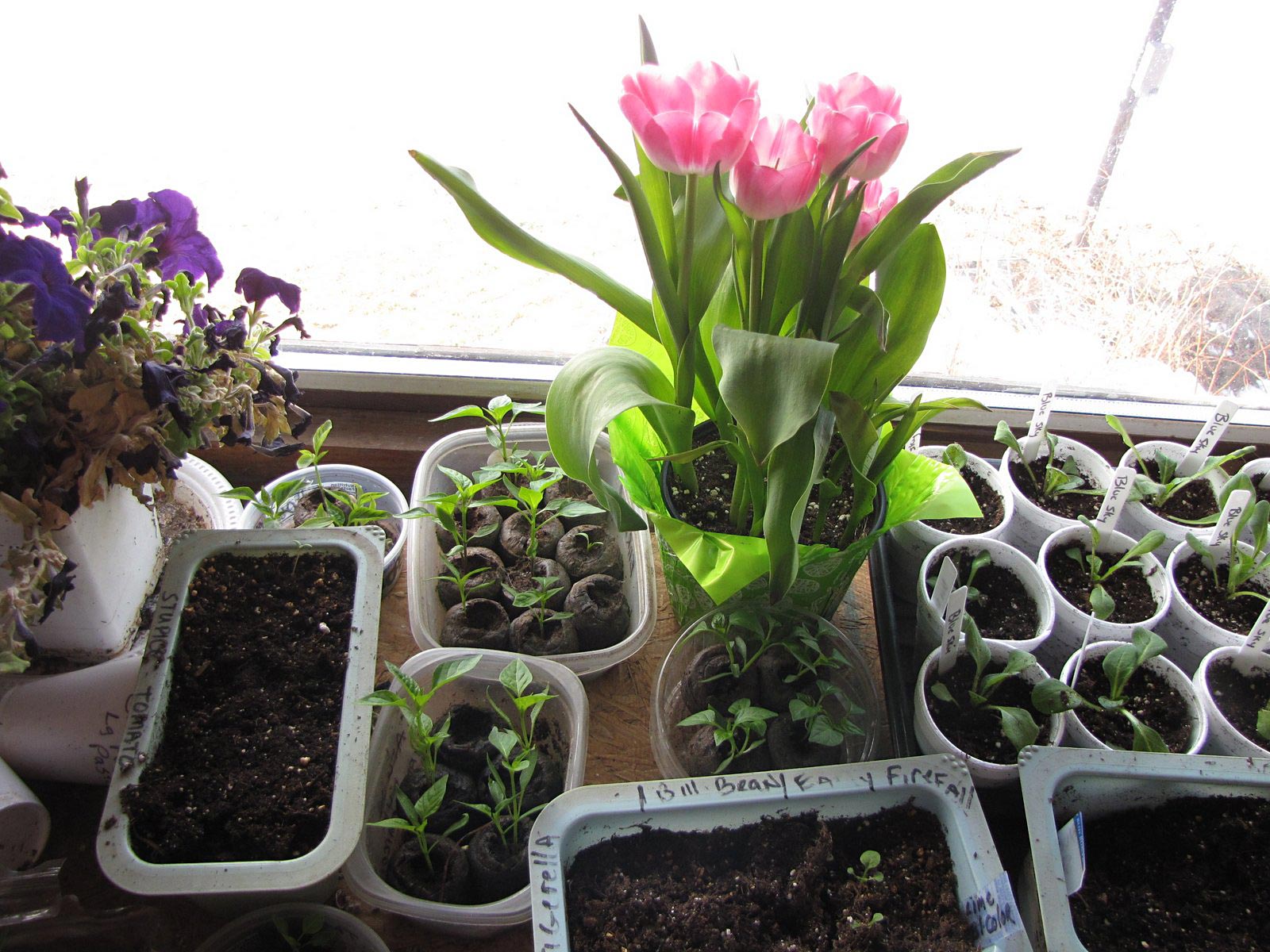 Our tomato seedlings are coming on like gangbusters. We've planted so many different varieties to try new ones and to save seeds from the best. After all, that's one of the biggest bonuses of raising heirloom and open-pollinated tomatoes — you can easily save seeds. By doing so, you save a ton of money each year and you'll always have a source for backup seeds, should a dire emergency strike that makes buying new seeds impossible. (If you'd like more information on saving tomato seeds, check out my article "Saving Your Own Tomato Seeds" in BHM's Twenty-sixth Year Anthology.)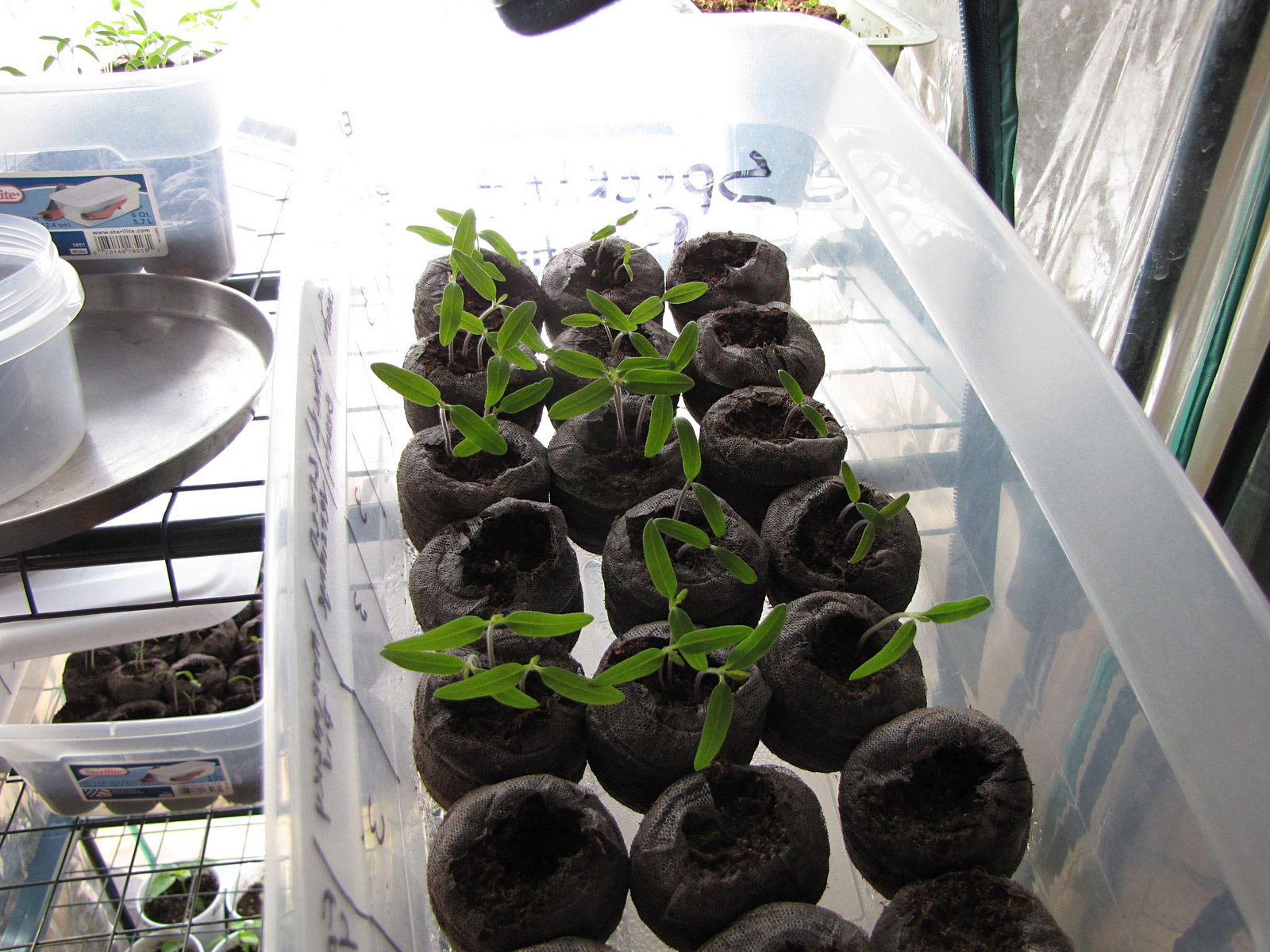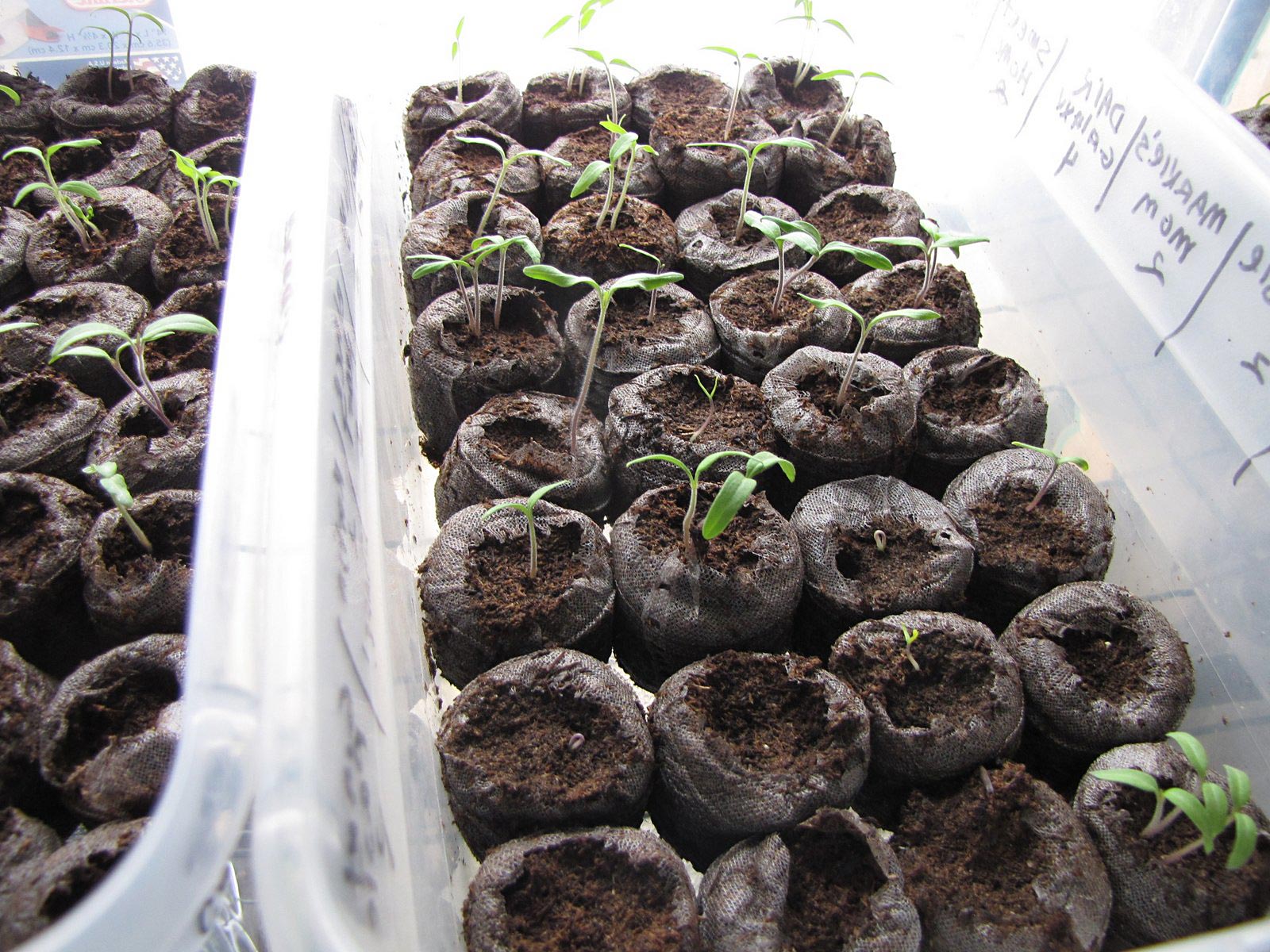 The new calf, Tango, is now outside, playing with Frosty. It's nice for them to have a buddy so close to their own age, although Frosty is getting huge.
I finished the last touchups on the painting for the cover of my new Western novel, Spring of the Vultures, and Will is working on building a shipping container for it so it doesn't get scuffed up in the mail. Hopefully, the book will soon be ready for printing. As they say, better late than never… but I really hate being late! Forgive me, all of you who have been patiently waiting. — Jackie