Every day now, with temperatures in the sixties and even seventies, we've been able to do a whole lot. This past weekend, David's friend, Jacob, came over to help him thin trees and brush, making a yard around David and Ashley's new cabin. And after that was done, Jacob and David came to our place and helped Will put the track back on the Case crawler/loader. It had come completely off while Will was taking out more stumps on the new garden. That track is heavy and definitely not a one-man operation to put back on. Even with the three of them, it was a struggle.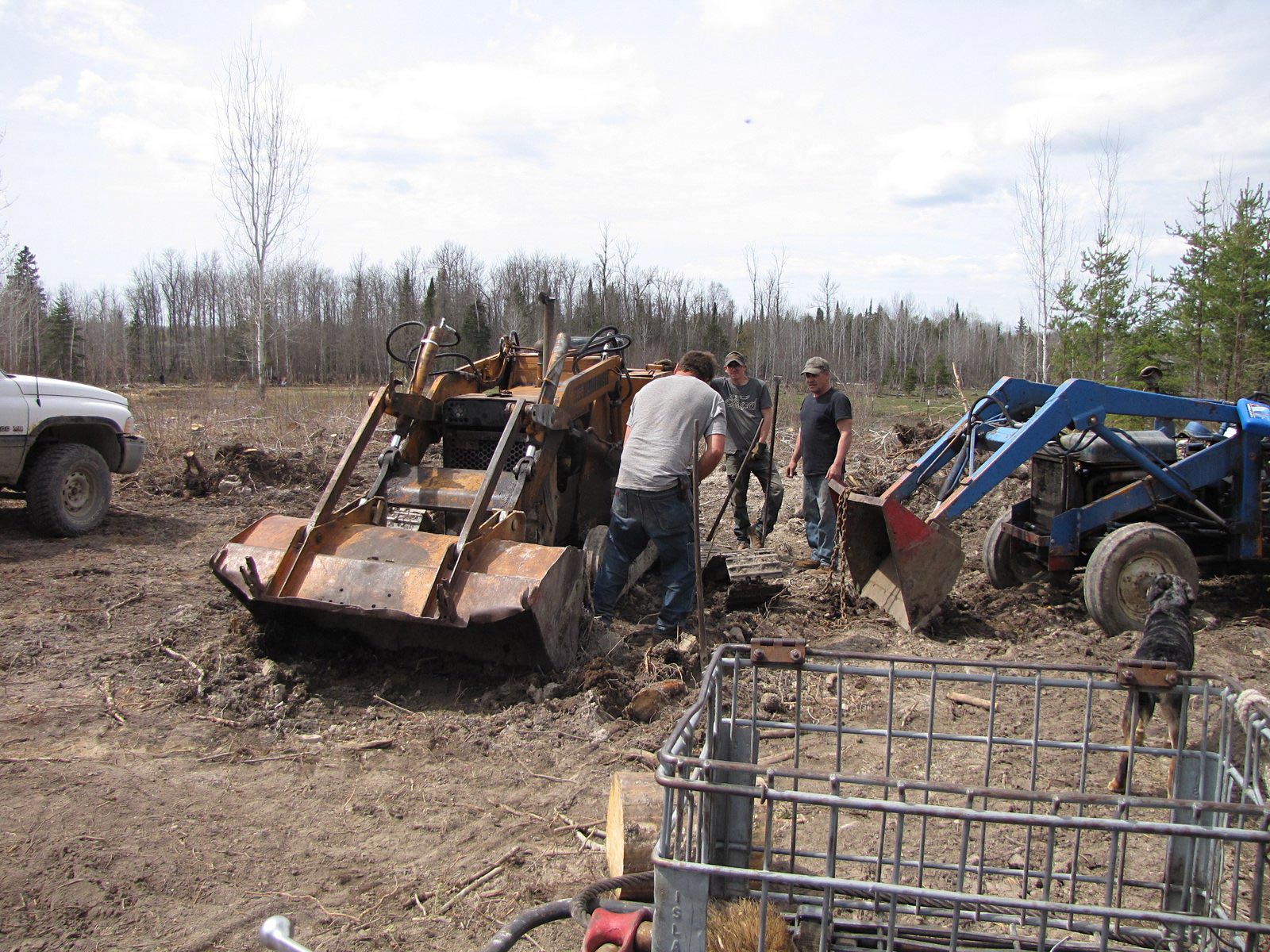 While they were working on it, Ashley went to check our pregnant cow, Mystic. And soon there was hollering! "A calf! She had a calf!" So I went down to put the dogs away as mystic hates dogs and we were afraid she'd step on the new calf, dashing around to protect it. When I came back, Ashley said it was a boy. He was very active and healthy so we were relieved as that's our last delivery this spring. The other calves are doing very well and growing like weeds. Mystic likes attention, so while the new calf nursed, Ashley scratched her and let her lick her hands. We like friendly cows, not ones that attack you when they have babies.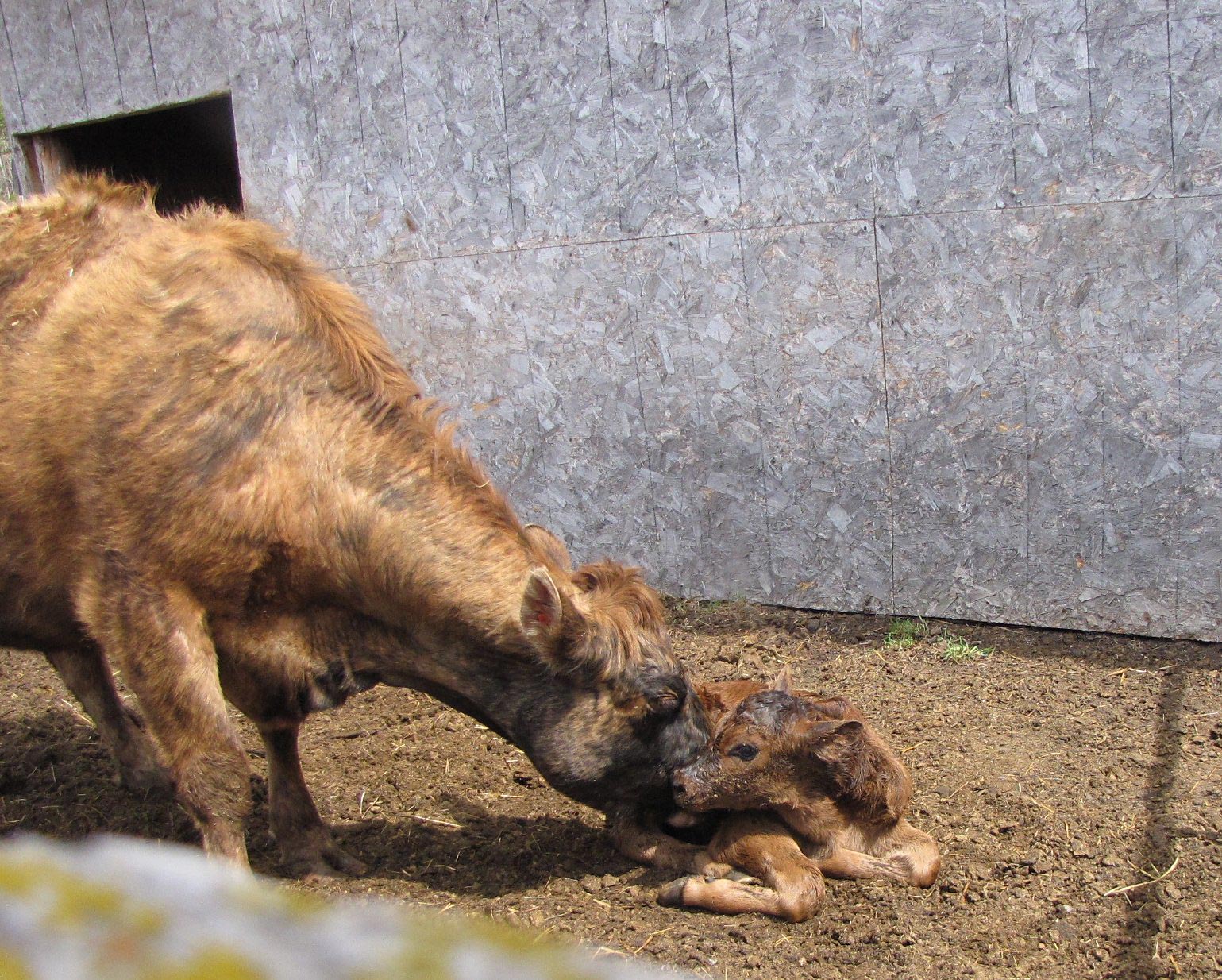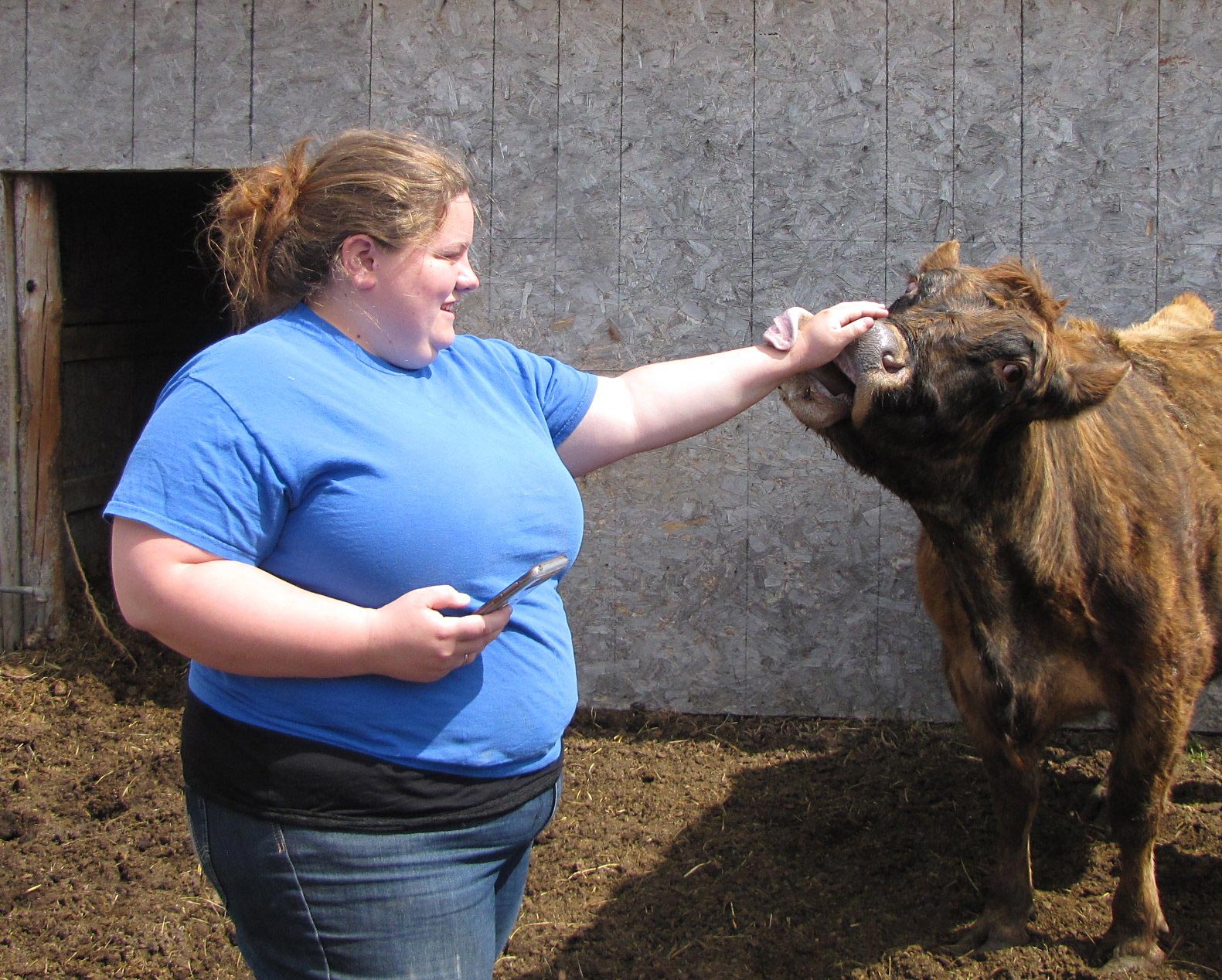 After getting the track back on the Case, David and Jacob helped Will move the two hoop houses out onto a spot in the garden Will had tilled up. With three guys, the hoop houses were easily moved and are now all ready for planting when the soil warms up some. Then Will got the entire main garden tilled with the tractor tiller.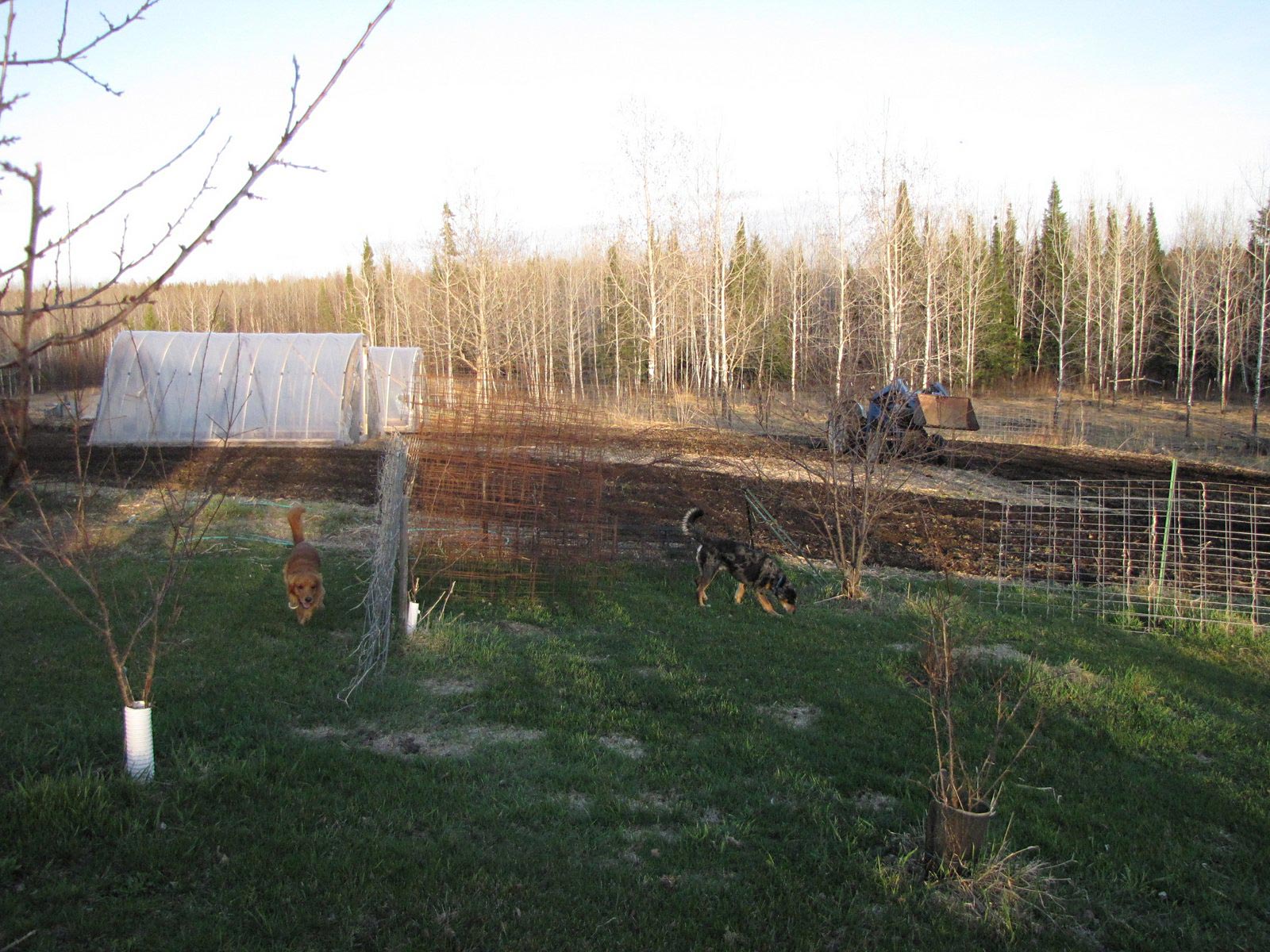 Saturday I got the last 76 tomato plants transplanted as well as a small batch of peppers. I also planted both watermelons, and muskmelons. With new garden space, I can start more plants inside to grow on outdoors and yet keep pure seed. Wonderful!
Will and I also completed the final check for errors in the edited, printed proof copies of my latest Western, Spring of the Vultures. For those of you who are waiting for this book, it's coming close now, so hold on; it won't be too long. I'll keep you updated.
Today, Will's busy hauling manure to our various isolation gardens so I envision more tilling happening soon. How exciting! — Jackie