Due to our heat and strategic rains, our seeds have just been popping out of the ground. Our main garden, which was planted first, now has lusty beans, corn, carrots, potatoes, and of course tomatoes. I just went out to check the North garden and it's coming up fast. The corn and pumpkins/squash are up nicely and today the first beans are popping out of the ground. I couldn't believe it! Then I drove over to the Sand garden and found we have corn coming up, along with several beans, pumpkins, and potatoes. Yea! I've got to get out and put a few piles of corn out, in case the ground squirrels are watching that patch. I had to replant some corn which had come up because our turkeys got into the patch and helped themselves to some. Now it's fenced — sort of like closing the barn door after the horses have run out…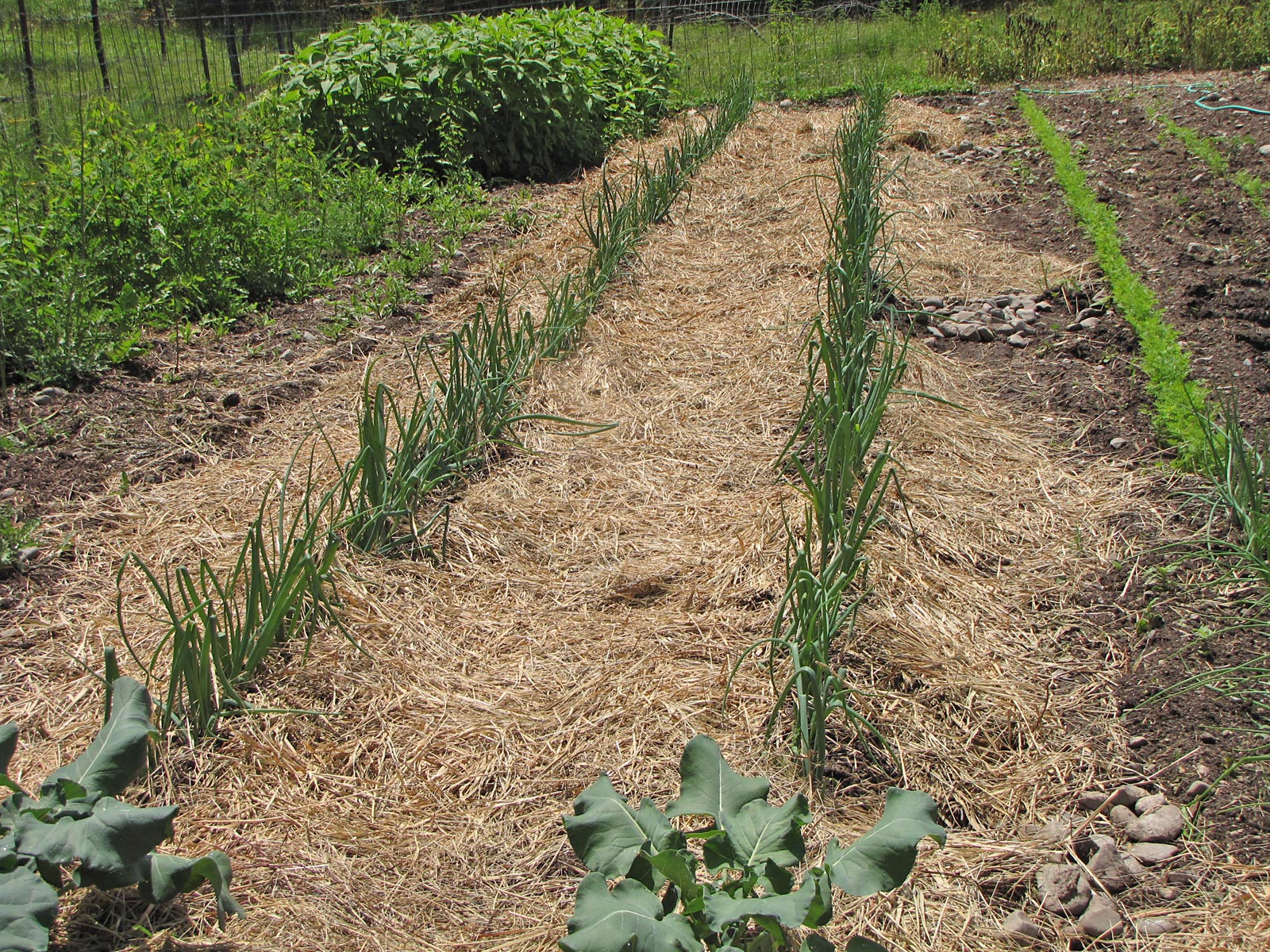 Alisha and I worked out a nice trade. She wanted to give a few of my books to her aunt and friend and I had a couple of flower beds which were more weed beds than flower beds. So she set about and weeded the heck out of the first one yesterday. Oh my God, is it perfect! David brought home some bags of wood chips from the mill after work so now we have to get busy and mulch the daylilies.
My friend sent me a photo of some of her Lady Slipper orchids so I went out to see if I could find mine. I hunted a bit and there it was! I was afraid our bad winter might have killed the one I've found. But no, there it was — a bit smaller than last year, but still there.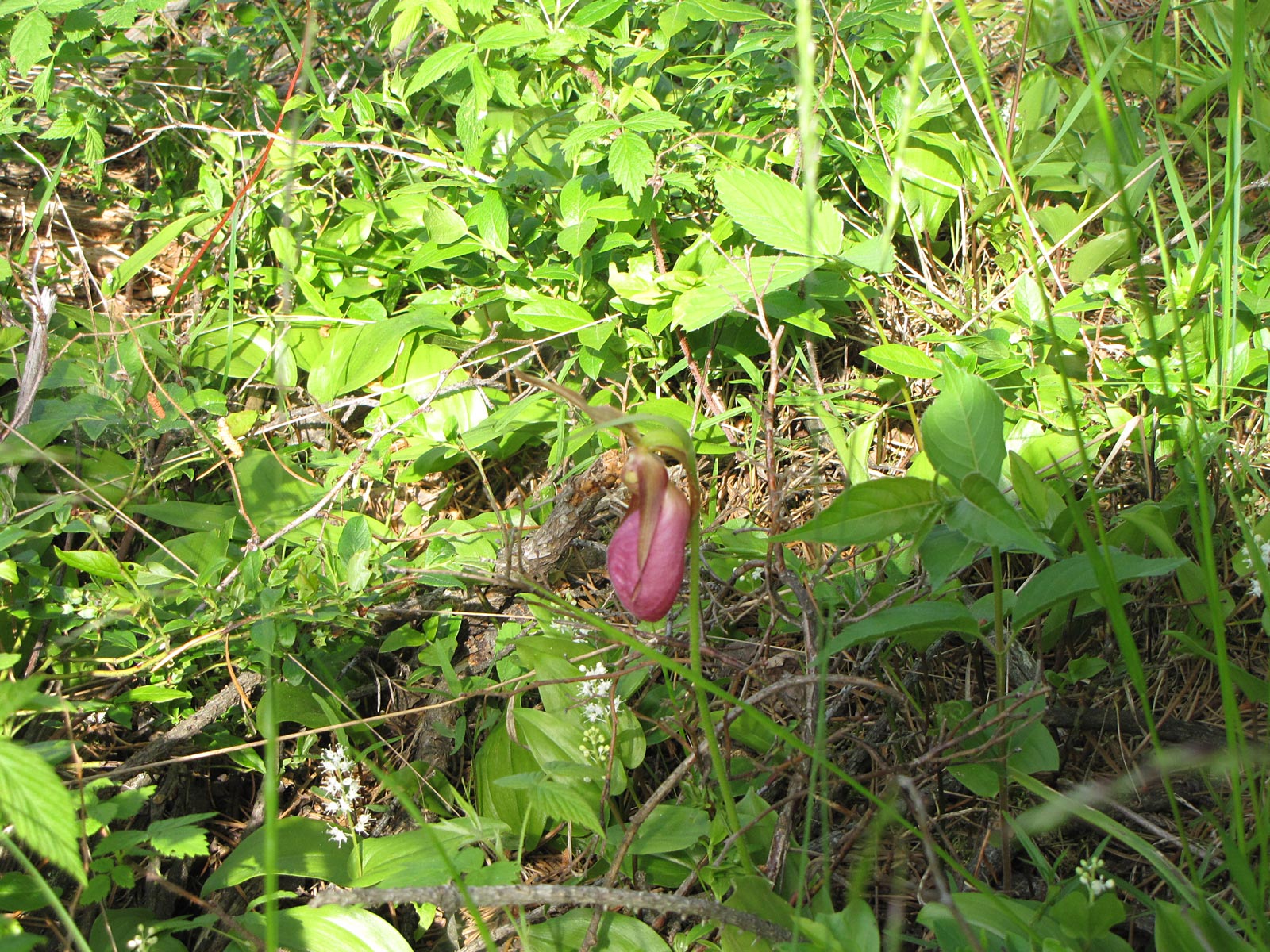 We have Bluebirds in our birdhouses up at the berry patch. I stood and watched the male deftly swoop down and snatch a moth out of the air to feed his brood. They sure earn their keep! (If you'd like to build a few birdhouses to enlist Bluebirds and other helpful "flying flowers" to your yard, check out my article on making birdhouses and enlisting their help in Issue 164 or the 28th year Anthology of BHM.) I have to laugh. The Bluebirds always fly ahead of me, perch on posts, then hop up and fly away when I get too close. They are so cheerful!
Alisha and I canned up yet another big batch of asparagus yesterday. Wow, are the pantry shelves filling up nicely! We have one entire 2-foot-deep shelf full of asparagus already! Boy, do we love it. — Jackie