Although some of our neighboring areas have had flash flooding, such as the 7 inches of rain our friend Dara had recently, washing out her quite long driveway, we only got a little over 2 inches in three days. So the garden is doing fantastic and we're getting a lot done despite the fact our amazing apprentice Alisha had to go home for a family commitment. Everything in all the gardens is simply amazing. All of the seeded-in crops are up and looking great. (Okay … somehow I planted two rows of corn on top of two rows of carrots … Oops!)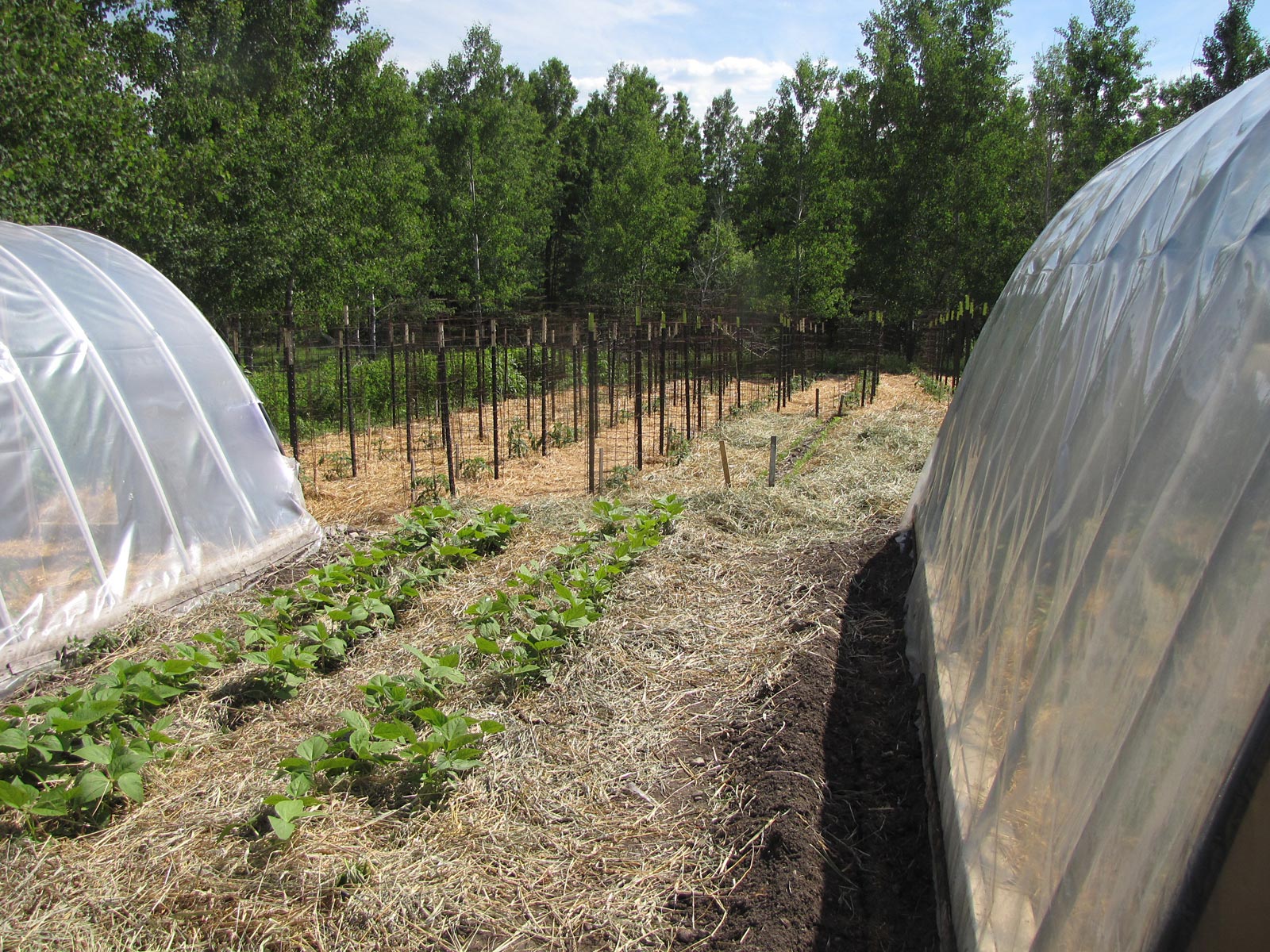 Will is nearly finished hand weeding between the plants and mulching our main garden. I've been planting the dahlias and cannas I started indoors a few weeks ago. I planted a row in front of the porch and a nice bed down in front of the first hoop house. By the way, if you've ever struggled with growing cannas, I heartily recommend the roots Glenn and Linda Downs of Sand Hill Preservation Center offer. Boy, I've never seen such roots since Grandma's! And they're growing so nicely now too.
Our trusty cat Mittens, and dog Hondo help Will out by keeping him from getting lonely while he weeds. And they are also on the watch, protecting him from vicious voles, grizzly bears, and tigers while he works.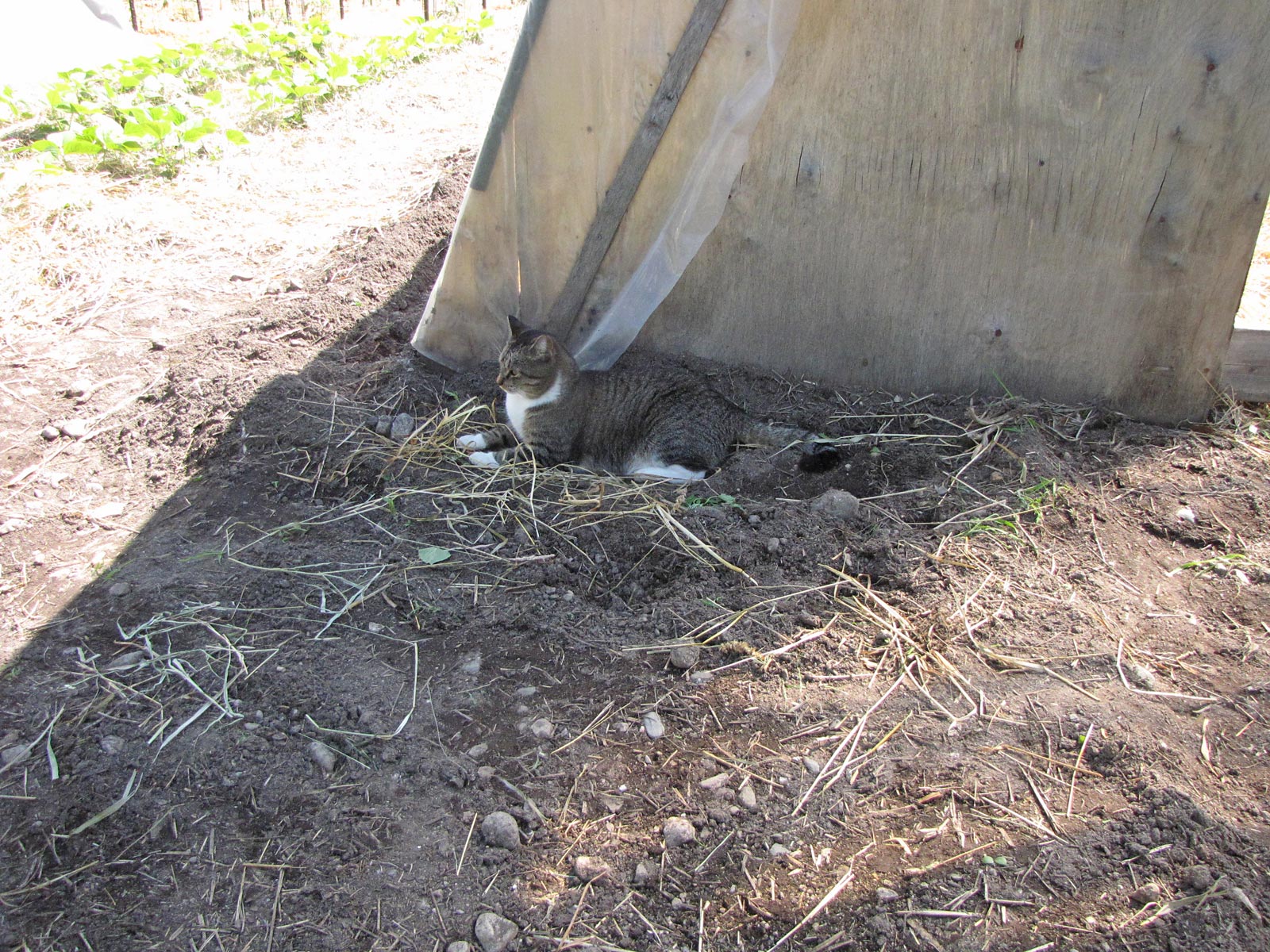 There is more asparagus out in the beds now. Boy, a day ago it was only four inches tall. Today it's over a foot tall! Wow, does that stuff ever lunge out of the ground. I'll only pick it twice more. Then it's time to let it rest and strengthen it's roots for next year. But we've eaten a lot and I've canned up so much it should be against the law. — Jackie