We've been really happy with this summer. We are getting warm days, cool nights, and enough rain to keep all the gardens happy. Yesterday I spent the afternoon hunting cows though — not happy! When you take a four wheeler through 80 acres of woods, swamps, and over logs, roots, and stumps, searching for a dozen or so cows in the rain, it's not fun. Finally after several hours, I wondered if they'd gotten out along the creek where the horse pasture fence isn't the best. Sure enough, I found a low wire and plenty of cow tracks on the creek side of the fence. Now where would I go if I was a cow? The pasture below the goat pasture! I switched tactics and went to that pasture and met fourteen cows coming up the hill. Luckily, David had come home from work and grabbed a pail of grain. While he ran for the pasture to the north of the one they were in, I herded the stragglers in with the four wheeler. You can bet when they were in I jumped off and walked to check that fence. They're still in, happily munching on waist-high grass and clover. This is an instance where homesteading is not much fun!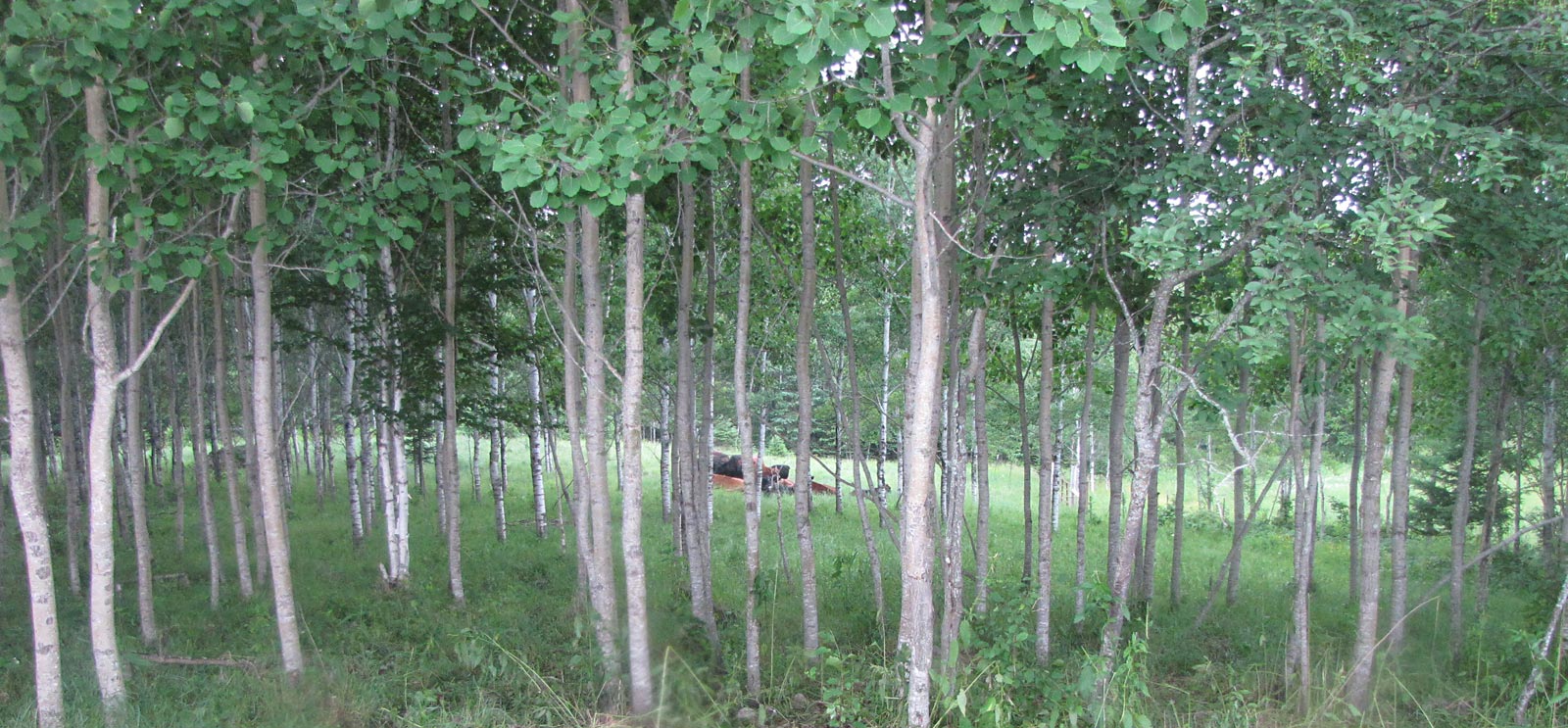 While I was playing cowboy, Will and Alisha were drilling holes and putting cedar fence posts in the cow pasture where Will is building a winter corral in which to feed the stock round bales. He wants to be able to hold them in an acre or so in the spring, so the pasture grass has a chance to grow strong before turning the critters out on it.
Today I planted more cauliflower, purple cauliflower, broccoli, and some kale. I've got the washing machine running and if it quits raining, I may hang some out — or not — there are black clouds coming in from the west!
Will and Alisha have mulched the sweet corn and beans in the berry patch so that's done. Slowly, we're getting everything we can mulched so we don't have to worry about weeds all summer. (After all, who likes to weed?)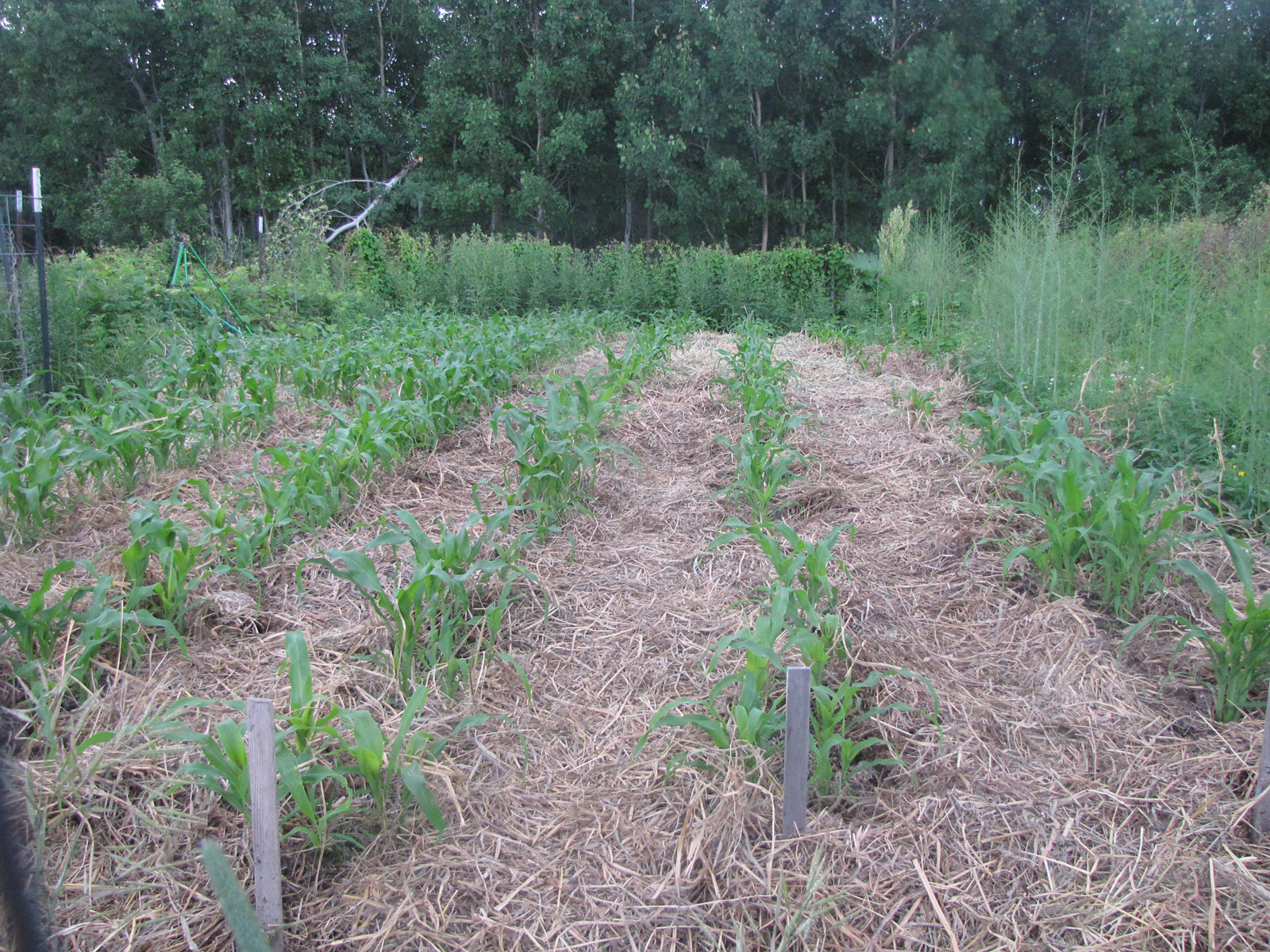 We're having chicken noodle soup tonight, along with strawberry shortcake. Last night, I baked a chicken and we have plenty of meat left so I thought we'd have soup since everyone loves it. I make my strawberry shortcake using a sweetened biscuit for the "cake." We like that best. Add plenty of whipped cream or vanilla ice cream on top and Ta Da, you're stuffed! — Jackie