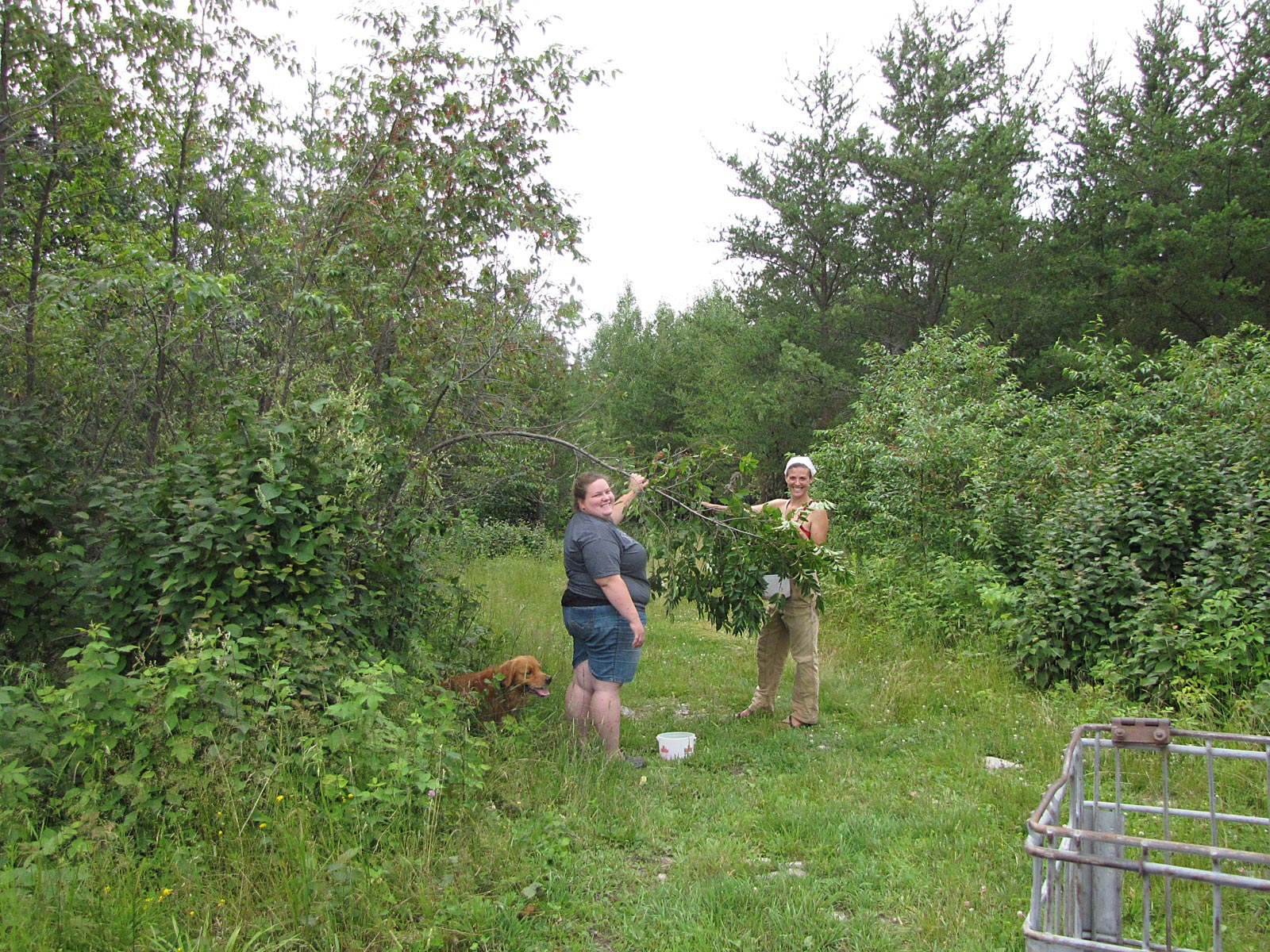 While Will's geared up haying, Alisha and I have been filling the pantry. The blueberries are ripe and last week Alisha and our friend Kate went out in 95 degree heat and picked buckets full. Alisha's share was 1½ buckets and we promptly canned them up. We canned some in pints for pies and some in half-pints for muffins, pancakes, and smaller recipes. Then the pin cherries came on! We've been waiting for them for weeks, it seems. Sunday, Alisha and Ashley went out on our ridge and picked a bucket and a half. I joined them and showed them how to bend down the slender trunks to get to those abundant, larger bunches up on the tops. We filled that bucket pronto, and today Alisha is out picking more. Yesterday we put a second batch through the Mehu Liisa steam juicer and got two quarts of juice. The first batch yielded two quarts as well and we promptly made it up into delicious cherry jelly. This afternoon, Alisha and I are going to make a batch of my famous Bronco Cherry. (You simply halve a few jalapeño peppers and simmer them in the juice until it's just as spicy as you want, then remove the peppers and make "cherry jelly" as usual. It's sweet and fruity with just a tad of a kick. We love it! While picking cherries today, Alisha found a deer antler which had been shed. We were really excited about that!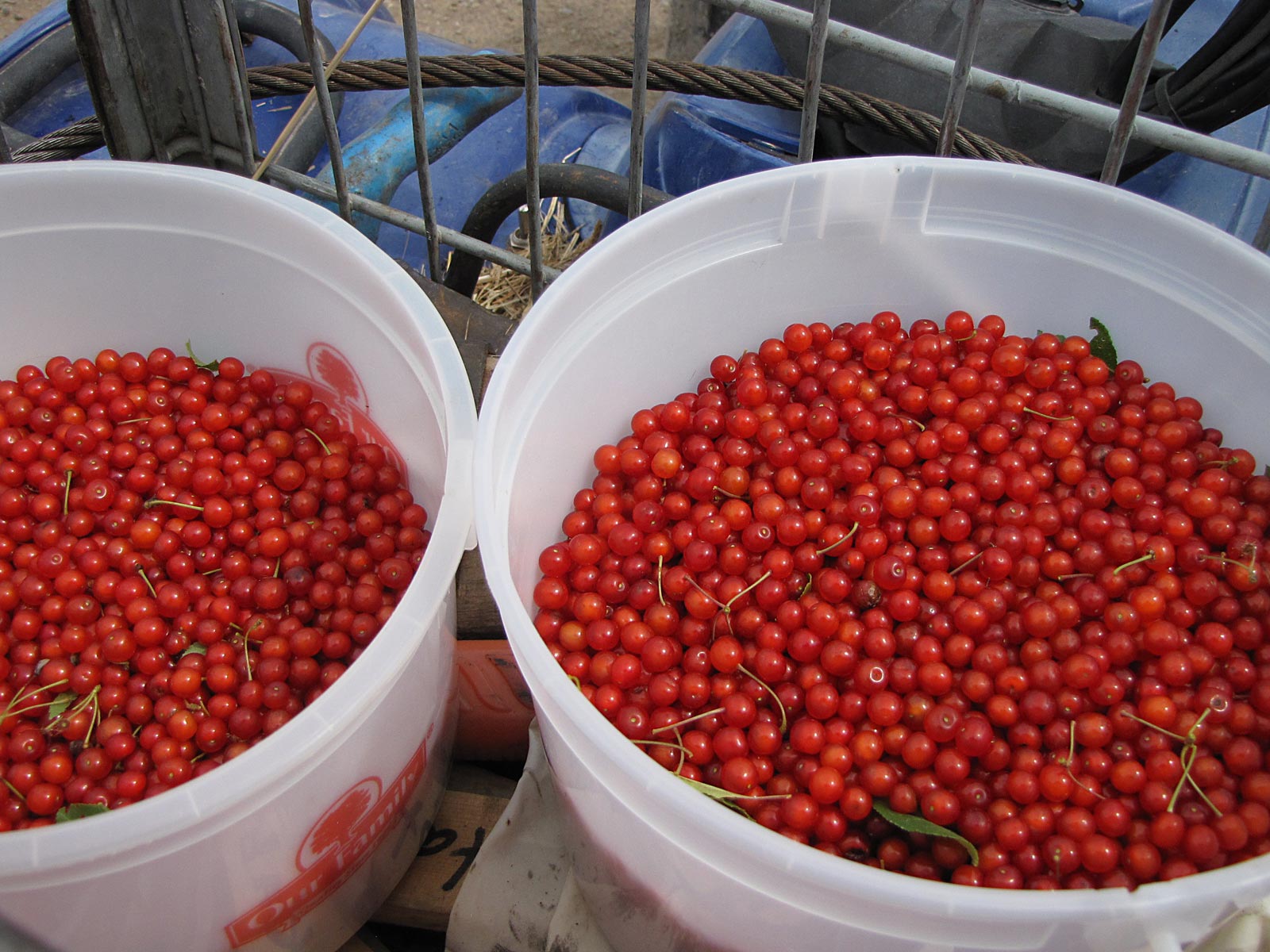 On Saturday, we picked our first Provider green beans. Wow, that was only 45 days from planting them. Some kind of record, I think. We ate a big batch for supper and marveled at how good those fresh-from-the-garden beans tasted. Then I canned two pints. (Hey, I know 2 pints isn't much but it's a start and over time, all those small batches have a way of adding up pretty quickly.
Will's out in the hay field right now, raking hay and preparing to bale later on today. The hay is so good this year — lots of clover!
We finally bit the bullet and bought a bull. We'd been borrowing bulls and the last two we borrowed simply didn't get the job done. We had only one calf last year and three this year. Pretty expensive. The bull is a nice, young purebred Gelbvieh who is awesome to look at. He also has a good temperament. So we are waiting anxiously for his arrival.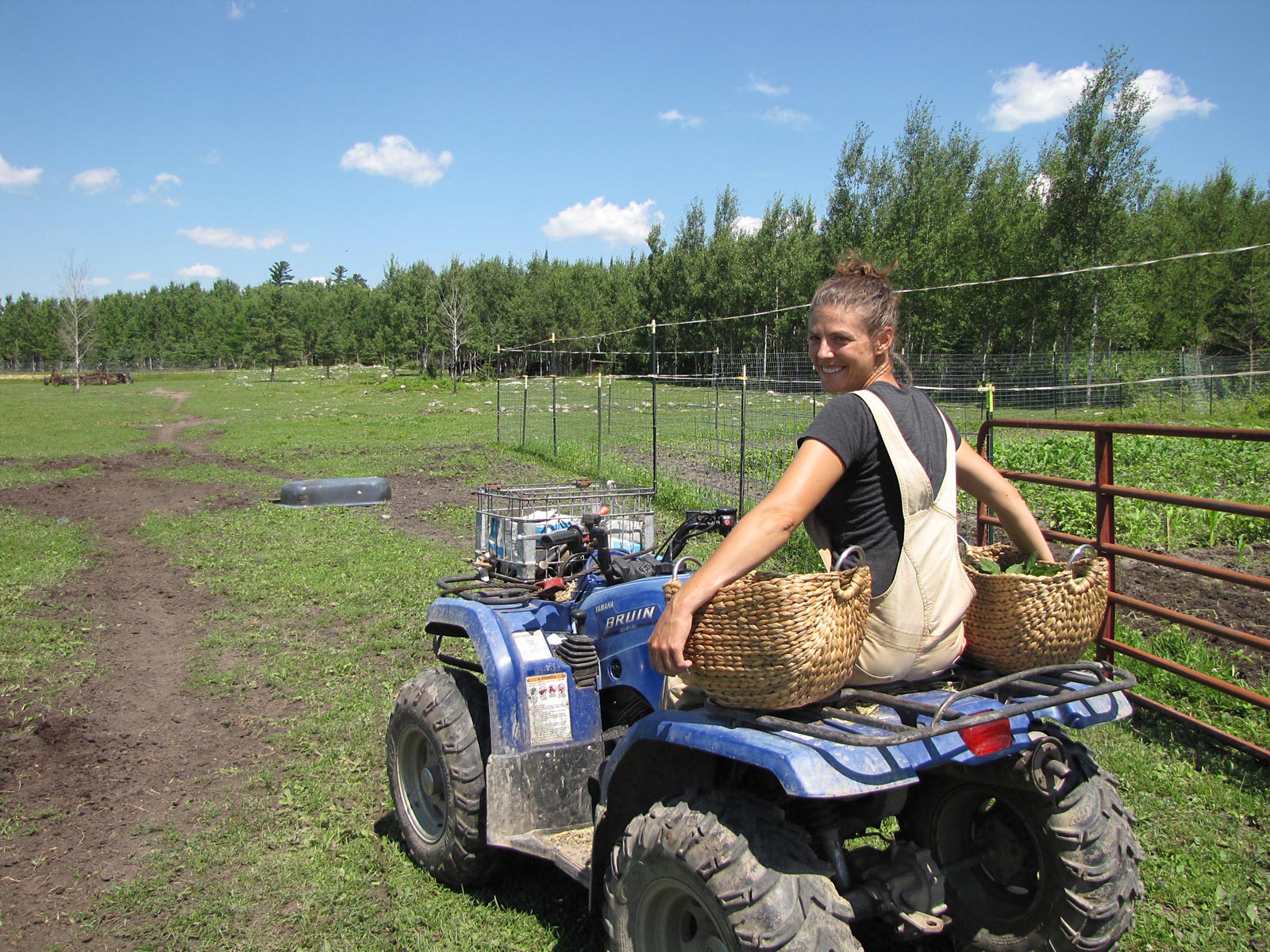 The garden continues to look great, although some of the weeds look great, too. For instance, in the Central garden, the pigweed is happily thriving where we haven't gotten it hand-weeded between the corn and bean plants. So before we pull it, we are cutting the tender tops off and putting it into baskets. We gave a basket full to Kate and we ate another basket full for supper the other night. There wasn't much left over! Yep, it's a weed and boy, does it taste good. — Jackie