But luckily, we had a fairly nice day on Saturday when son, Bill, and his family came up for a visit. He and Mason had gone to the recycling center to leave off some glass bottles when they discovered a whole bin full of good canning jars! These were Ball and Mason jars without a nick or crack — good jars! So they quickly filled their bin back up with canning jars and gave me a call. Sure, I could use them. After all, I've been buying more new jars lately as all of mine are full. And there are still so many things to can up.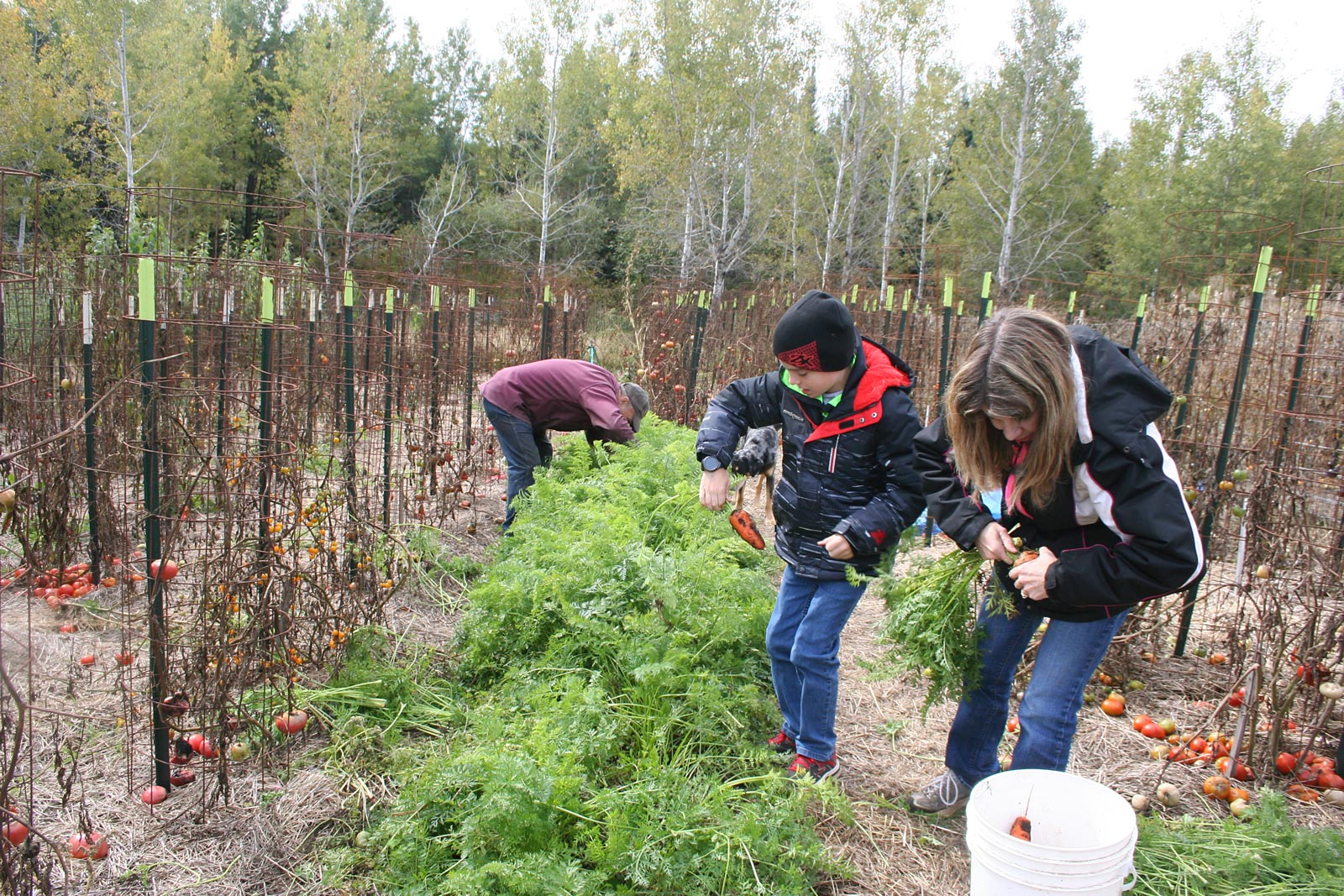 So on Saturday they came up bearing lots and lots of jars. And, because the grandkids, Ava and Mason, love to help harvest, we headed for the main garden where two rows of big, fat carrots waited. We had fun as the kids ran around, exclaiming how this carrot was huge and that one had arms. A six-gallon plastic bucket was full all too soon. So we headed off to the potato patch in the Sand garden. I'd been digging potatoes on every decent, non-raining day, but there are still plenty of potatoes out there. Our main crop is Dakota Pearl, a blocky, nice-sized white potato which stores all winter in plastic totes in our unheated basement pantry. So Mason and Ava made quick work of filling up another big bucket. (If you'd like tips on growing lots of nice potatoes, check out my article in Issue #134 of BHM or the Twenty-Third Year Anthology.) Mason is excited as he is going deer hunting with Dad this year. He has a new youth-sized .44 revolving rifle and has been practicing for weeks. He's become a good shot too. So it looks like we'll be processing venison before long. This spring, when they visited previously, Ava "sneaked" into our Seed Treasures bins and took a few beans from all the varieties which took her eye. They planted them, harvesting plenty of pretty beans. So she's all excited about next year and hit the bins again on this visit — only taking more beans. Hmmmm, sounds familiar, doesn't it?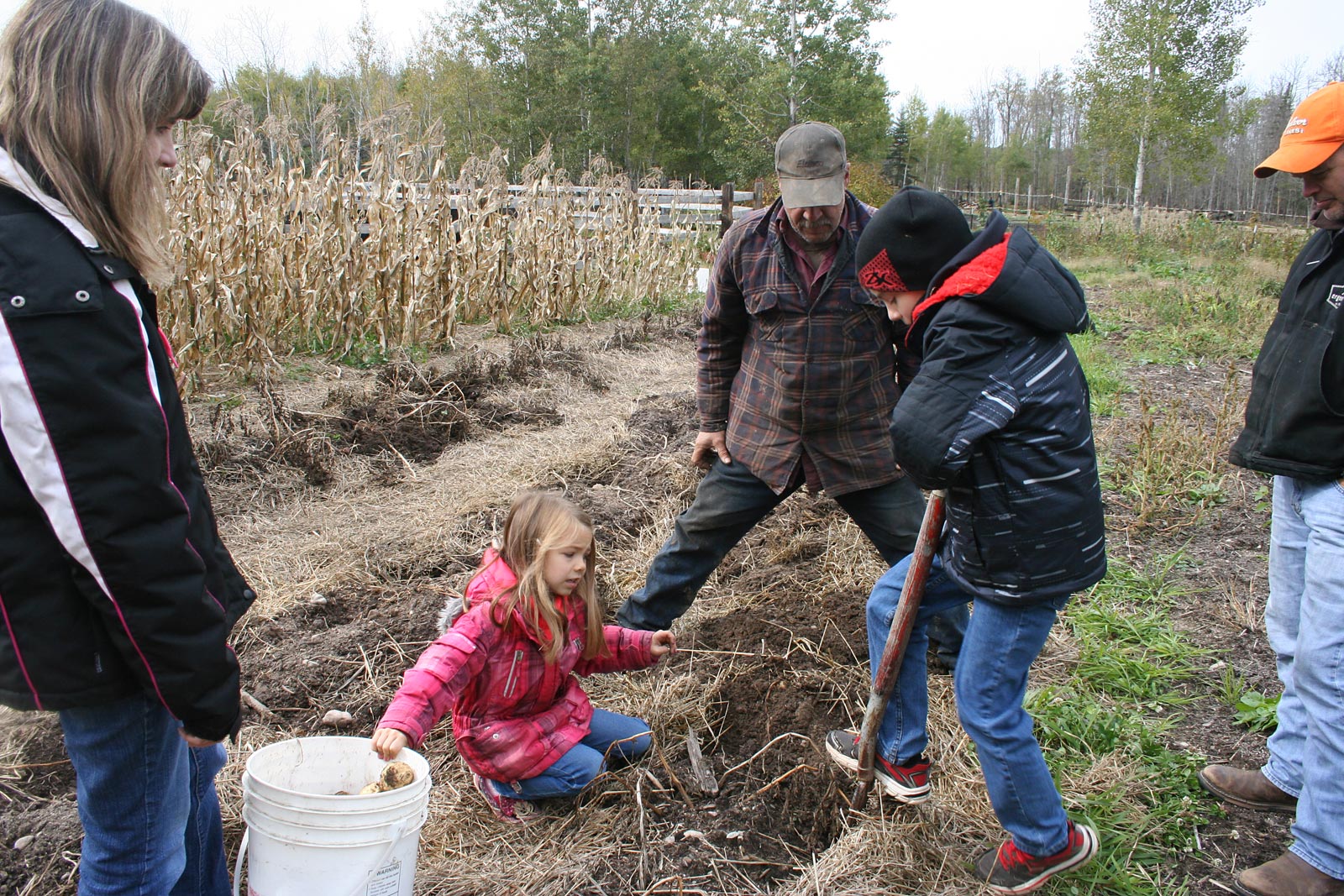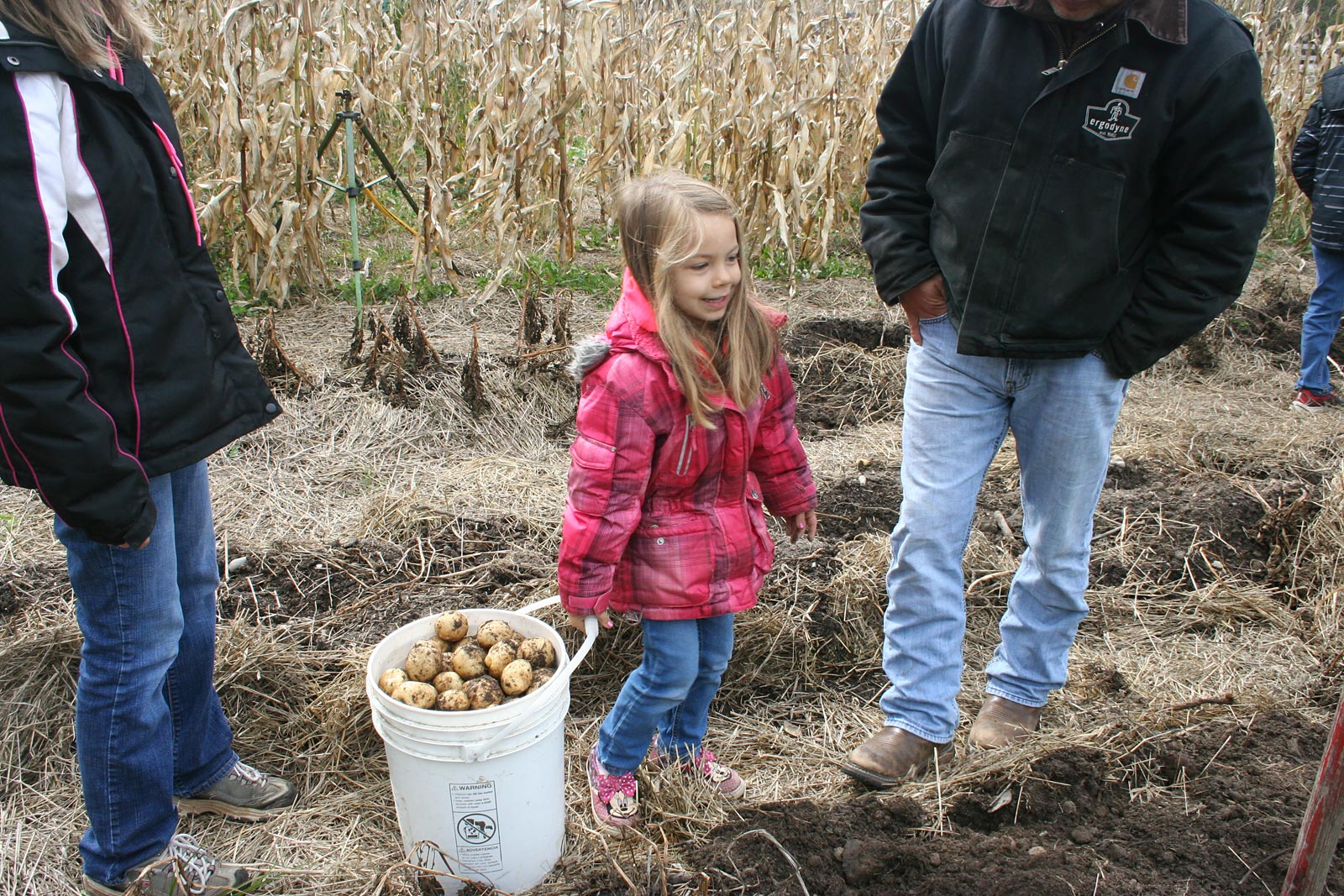 Mason quickly agreed to take home our 150 pound Atlantic Giant pumpkin and David had all he could do to carry it to their SUV. They also took a couple of San Felipe pumpkins home. These pretty, orange, fat pumpkins make great Jack 'O Lanterns, and pies, too!
Meanwhile, I'm still madly harvesting dry beans, taking seeds from our sweet peppers, and making lots more Cowgirl Candy. It went to the twenties and we only have one propane heater and that went to heat the hoop house where our hot peppers are growing. We have several very rare peppers and don't want to lose them as they're close to having ripe seed.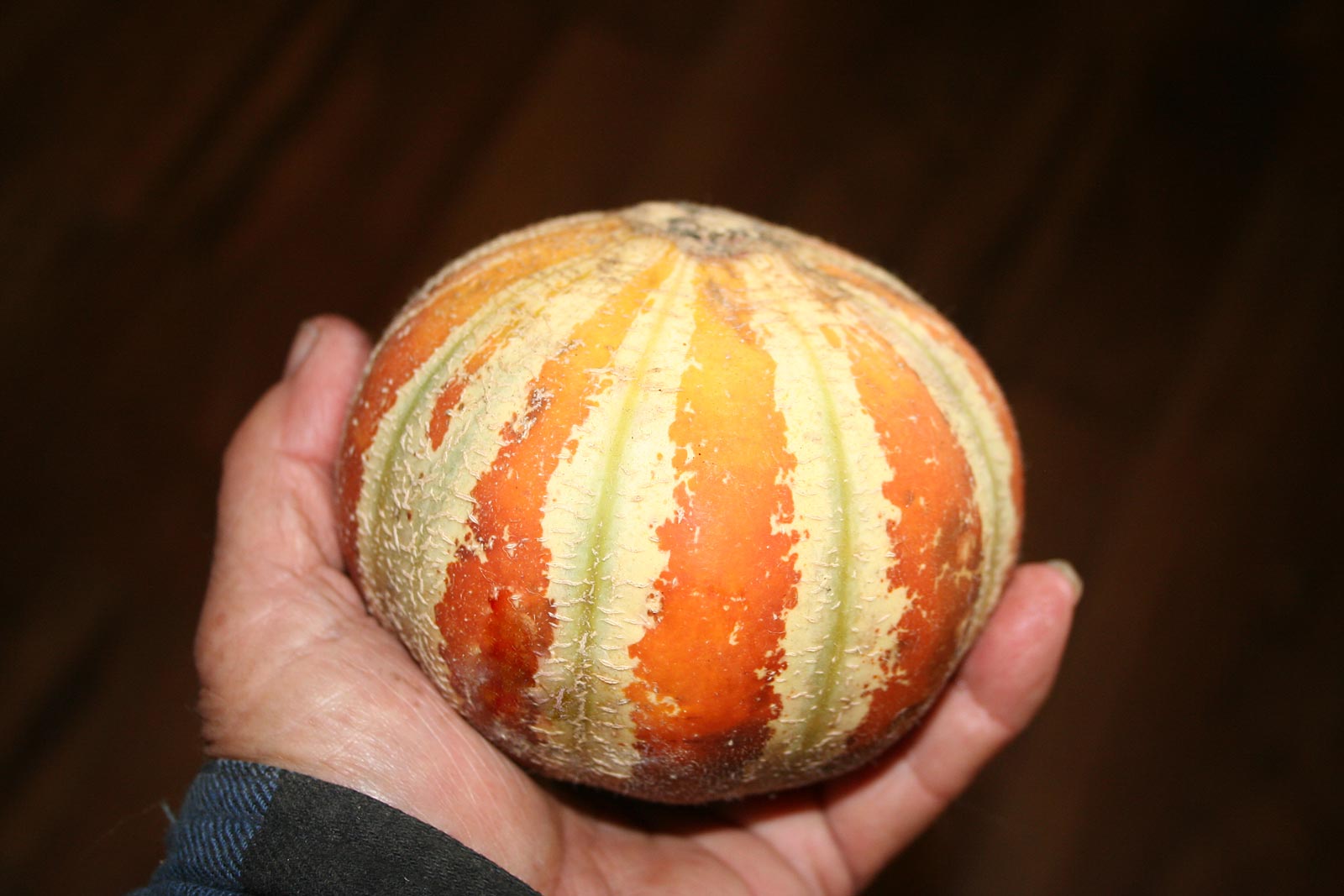 I've got to tell you about our favorite melons this year. Our Sweet Dakota Rose watermelons were simply the best we've ever eaten. Not only are they super juicy but as sweet as the name sounds. And they aren't too seedy either. As a huge bonus, the rind is thick so I can make plenty of watermelon pickles too. Wow! And we have two crates full of them! Another winner was a surprise. It's the muskmelon from India, Kajari, found by seed-explorer, Joe Simcox. These softball-sized, brightly striped orange and yellow melons were not only hugely productive and early, BUT the green flesh was oh so sweet and juicy. They're the perfect "personal" melon. Who'd have thought Indian melons would thrive in Northern Minnesota where we have already had snow! — Jackie