Yea, sunshine! (And the snow went away too.)
We're back at it in full force. Although it was cloudy and rainy, the snow went away and today we're seeing some sun too. Tomorrow and Friday are supposed to be in the fifties so we sure have a lot planned for those days.
I'd decided to pull the rest of the carrots in the main garden and can them up. So I took a bucket down with the spading fork and oh oh! It looked like someone had dug before me! I mean dug! There were carrots lying on the ground and the soil was well tilled. There were chew marks on many of the carrots. I looked closer. Deer tracks! Last winter they'd hopped the back gate, which was only four feet high. To avoid this happening again, David and I had taken down a 6-foot high dog kennel we weren't using anymore and put the panels up across the space where the gate was and then up the hill against the fence where the old fence was kind of miss-mashed together. We were confident we'd solved the deer-in-the-garden problem. We were wrong. They'd jumped into the 6-foot high fence on the goat pasture side and stretched the fence down in a couple of places. Now the deer are hopping into the goat pasture, then over the sagging wire — another fence to fix. The up-side was I did dig a bucket full of nice Scarlet Nantes carrots and picked up some the deer had just nibbled on a bit. So the carrots did get canned up, filling the pantry shelves to bulging.
Javid finally got back to Cook on Friday, but yesterday he called me and told me during the move from one hospital to the next, they'd lost his shoes! So right in the middle of canning I had to make a run to the town of Virginia, 25 miles away, to pick up some shoes for him. But in Walmart, I met friends, Mike and Dara, and they said they'd be happy to drop his shoes off for me so I could get back to canning. They had to drive right through Cook on their way home. So they got a chance to visit with Javid, he got his shoes and was tickled to have another visit. I'd been there the day before so I wasn't going to be so interesting to talk to.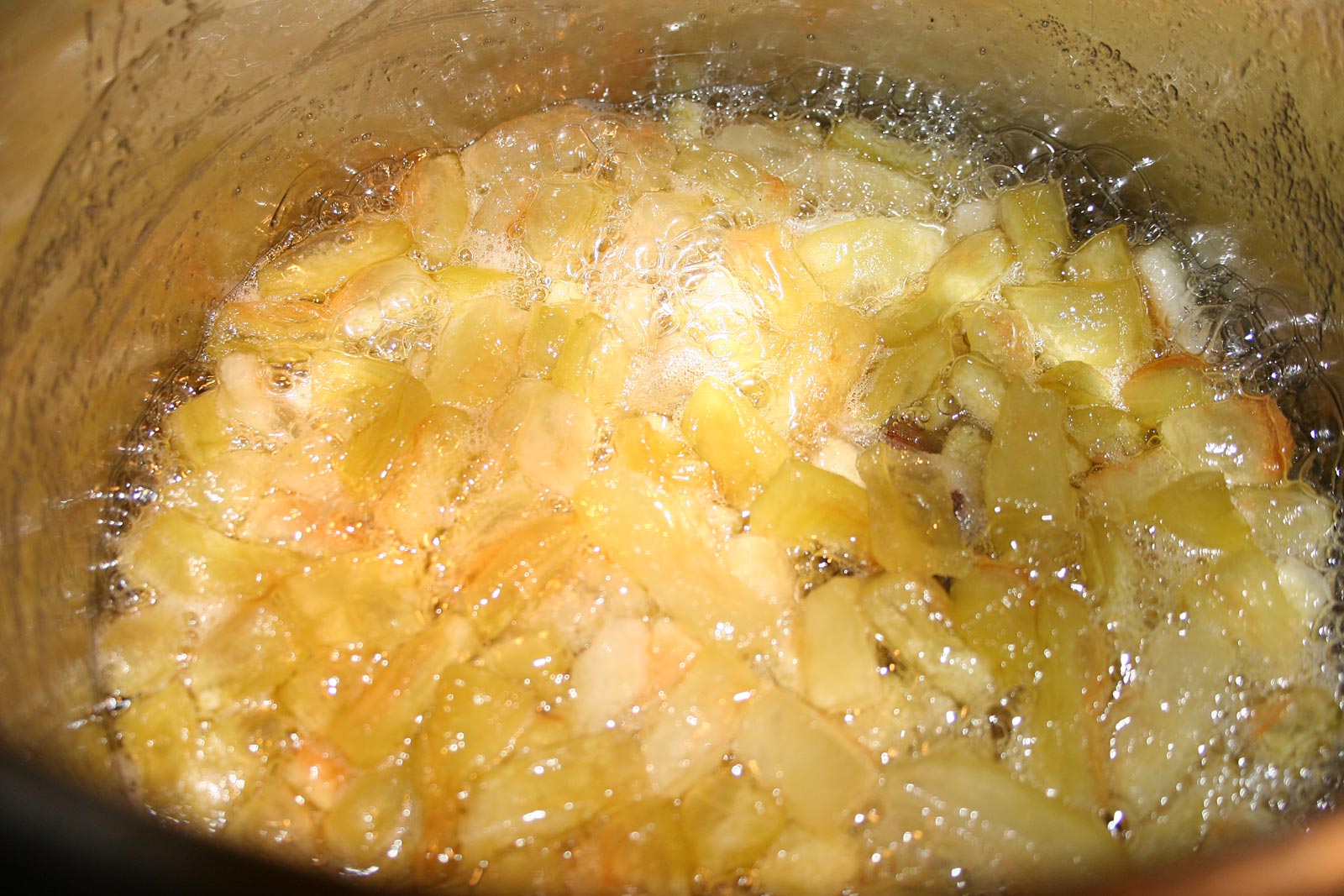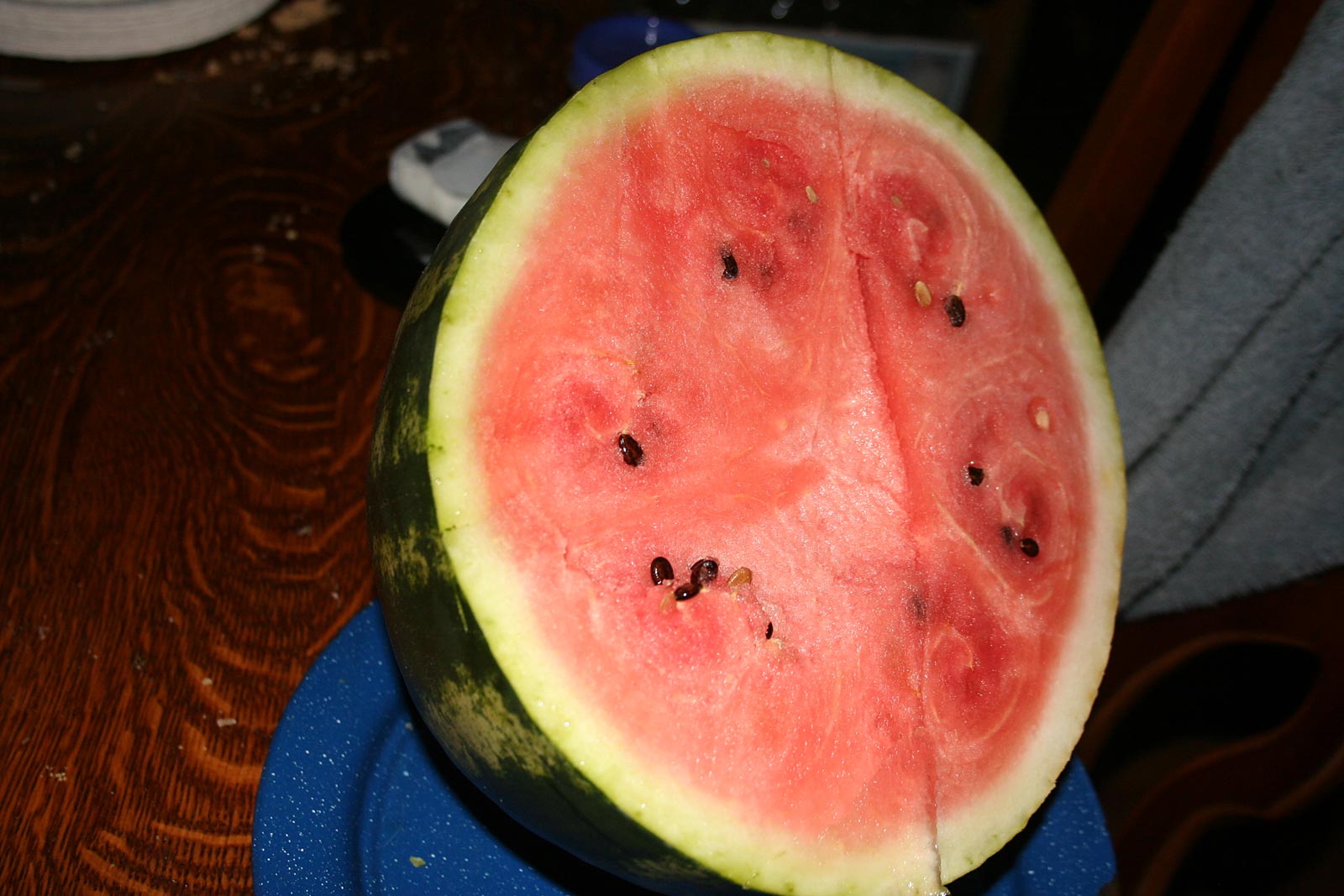 Besides the carrots, I also got a big batch of Cowboy Candy canned up and also three half-pints of sweet watermelon rind pickles. (You can find this delectable recipe in my book Growing and Canning Your Own Food.) We simply love the short season watermelon Sweet Dakota Rose! Not only does it live up to its name "sweet" but it has many less seeds than a lot of watermelons, plus the rind is thick enough to make great sweet pickles! What a win-win situation. — Jackie