The beavers are telling us it's going to be quite a winter!
All of the beaver families around here are building very big lodges and are damming up higher and higher. And their brush, which is stuck in the mud, is getting very plentiful. That tells us they need extra food and deeper water so they can swim under the ice in the winter to harvest their food. So we are getting ready for lots of snow and cold. Luckily, we've had a break in the weather with both some sunshine and a bit warmer weather — into the low fifties during the day. Will is busy working on the big run-in shed for the big livestock and I'm finishing up with the last of the harvest. I only have two thirds of a 5-gallon bucket of carrots and a crate of apples left to can so I'm feeling relieved.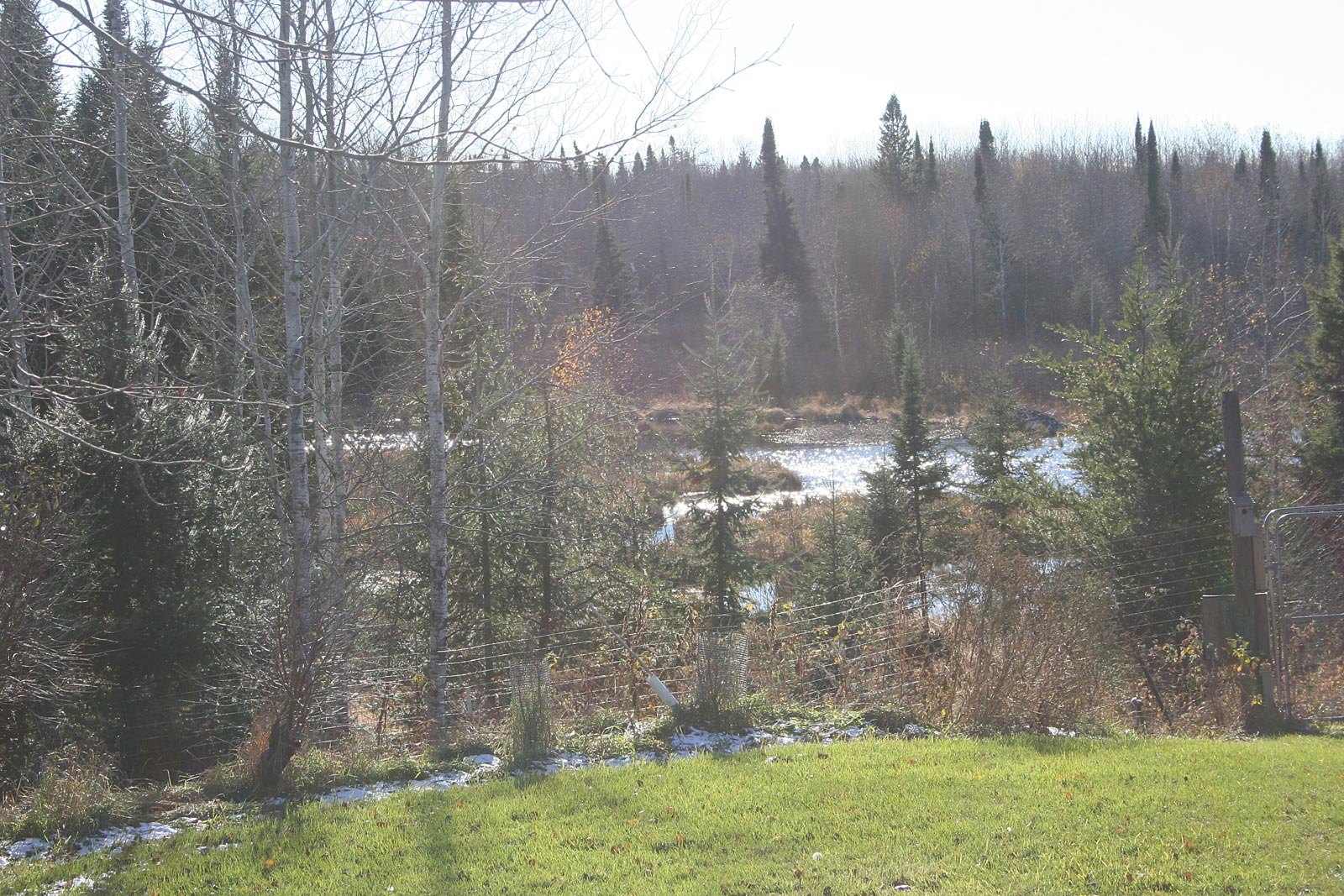 Over the last few days, we got the main, house, and sand gardens cleaned up and Will tilled them. Today he plans on stealing an hour or so to haul manure onto the asparagus while I blog and wash clothes. (Some jobs just never go away, do they?) David and Ashley have moved to Chisholm for the winter, sharing a friend's home. I sure miss them a lot. I'm hoping they get the roof on their cabin before heavy snowfall. Unprotected wood rots pretty fast here in Minnesota so I wake up at night thinking about that. They wanted to be closer to work for winter and instead of 25 miles, they will only be 6 miles away.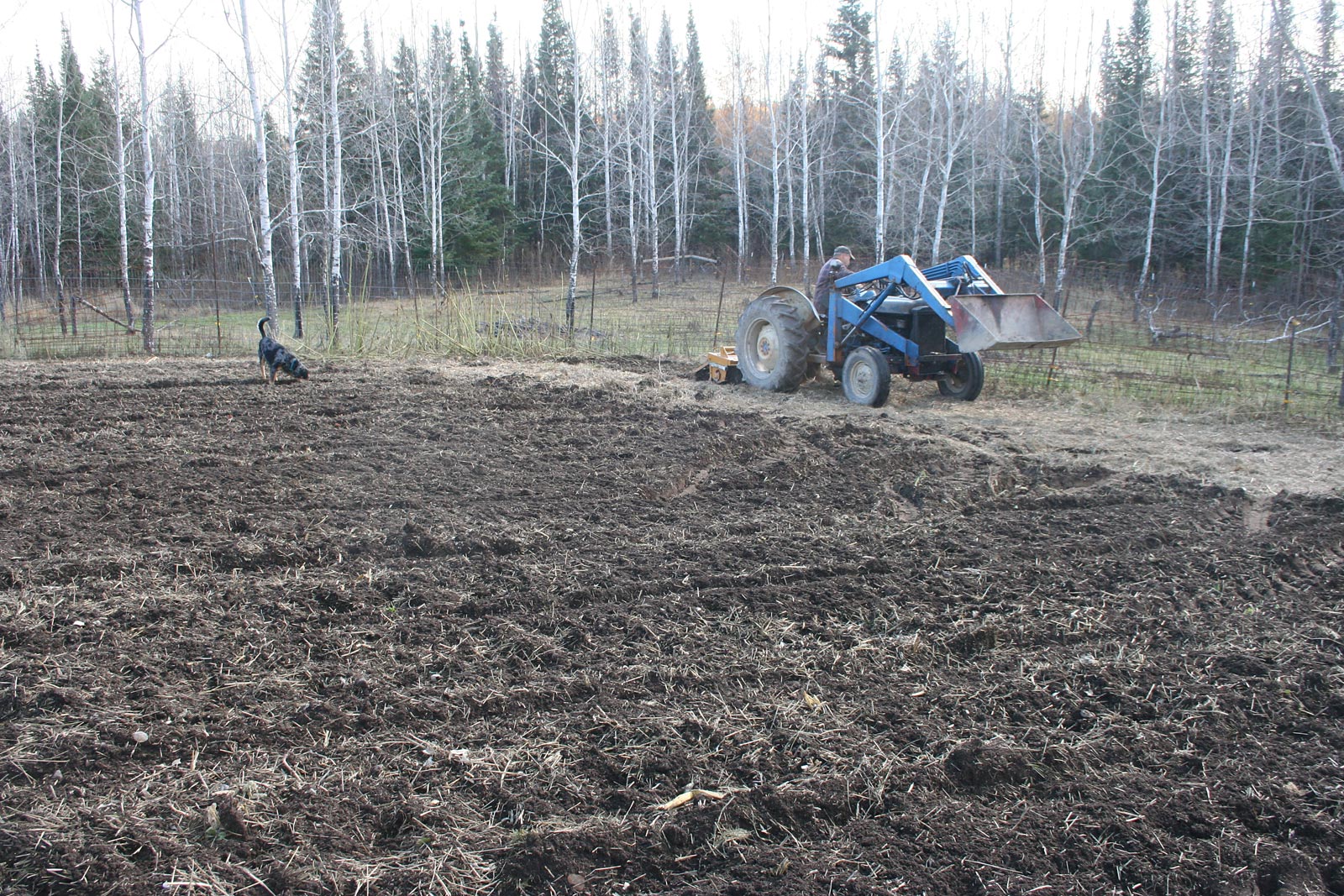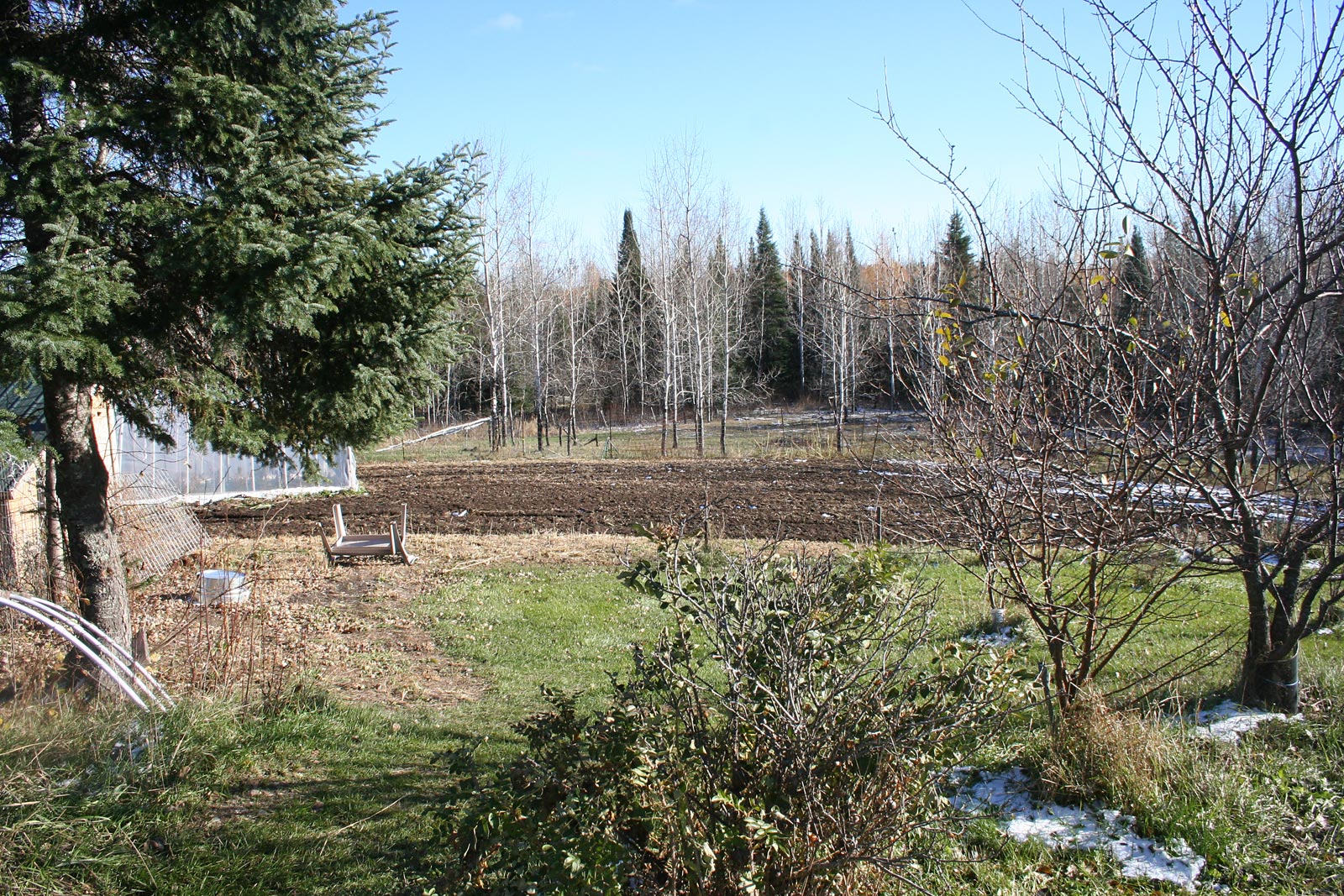 On Saturday I planted 300 daffodil and tulip bulbs and today I got the front flower bed mulched with fresh wood chips. Only two more to go and they'll be ready for winter. Gee if a person just didn't have to sleep … — Jackie