That's what I get for complaining about all the rain we got in October and the first week in November. So, yes, the rain did stop; it froze and is now snow! You thought we were busy before this? Now we're putting a rush on our work as here in northern Minnesota, when November snow starts, it only gets colder and this snow on the ground will be here, come spring. So Will's busy re-wiring the barn well and burying the cable, spreading hay around the well casing and getting ready to pour cement into the footings for our solar array. Yesterday I helped him dig the six holes for the Sonotube forms to go in. As our weather forecast is for colder weather, the cement has to go in today and then be covered with insulation so it cures slowly.
I want to share a winter tip for those of you living in cold country. In years past, our vent for our toilets/bathtub etc. would frost over in cold weather as the relatively warm, humid venting air/gas would exit and the frost would build up. Soon you'd start to smell a stinky sewer gas odor in the house. Peeeeuuuuu! I had an idea and climbed up on the roof and added an elbow of PVC. This lets the opening point downward and no more frosting up of that white PVC vent! It'll work for you, too — no plumber required.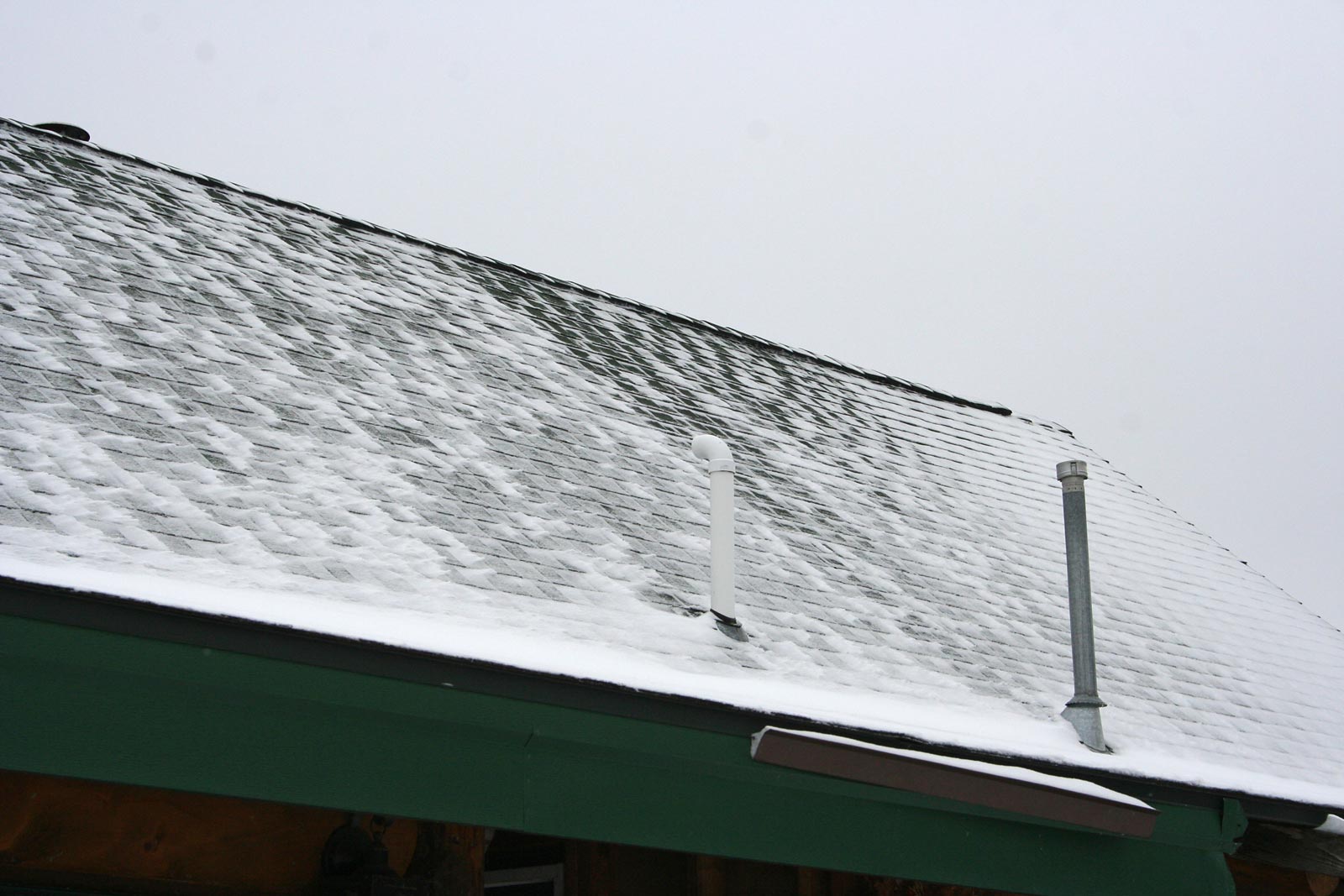 I've finished canning apple juice and applesauce. Whew, there's sure a lot in the pantry now. And that's a good thing. I use applesauce not only as a dessert but in baked goods too. I use less sugar in cakes and bars and they still come out sweet.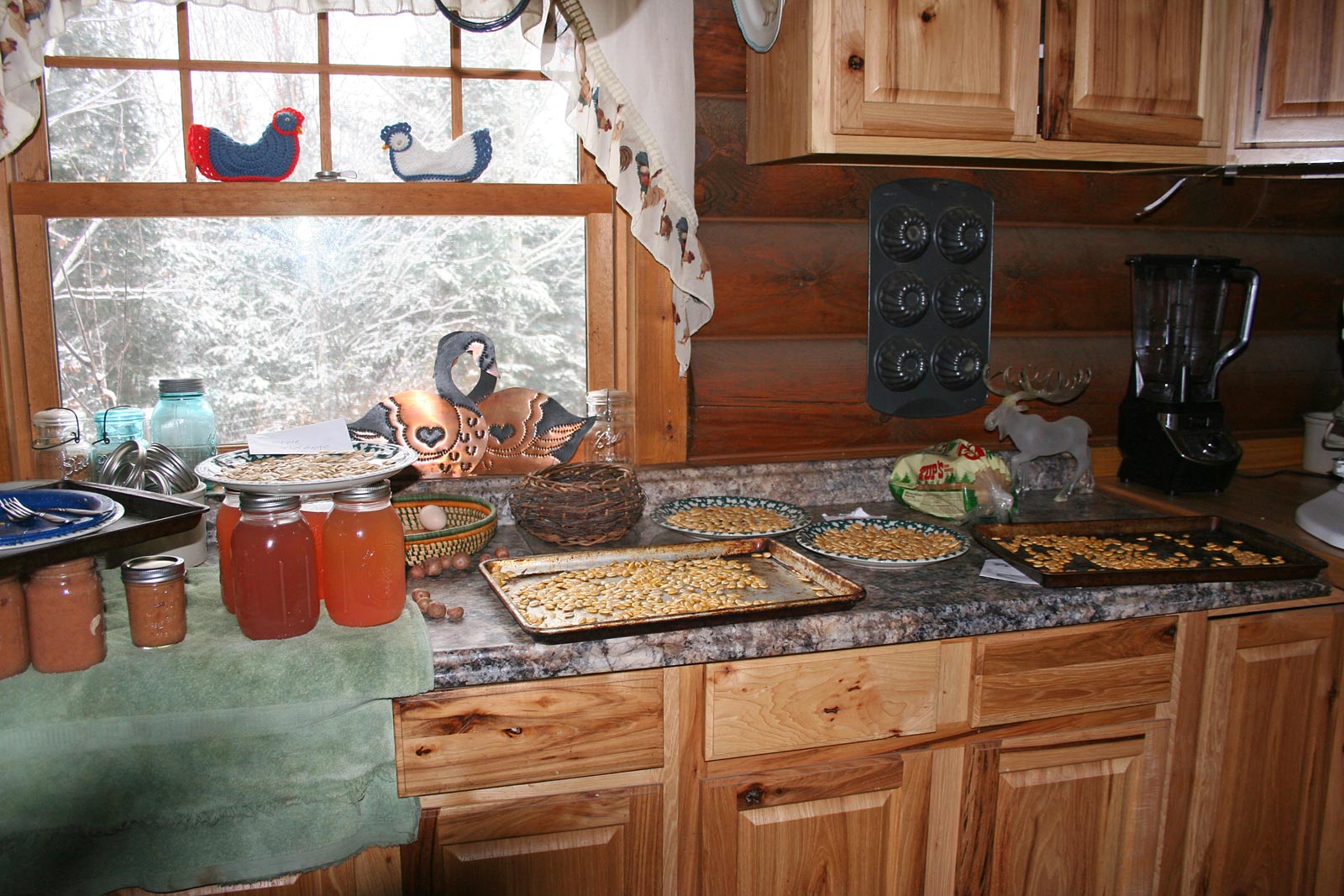 Now I'm cutting up squash to not only can but also for their seeds. (if you'd like to learn more about saving seeds, check out my article Saving seeds, in issue 129 of BHM or the Twenty Second Year Anthology.) I've done several of our favorite Hopi Pale Greys and have made several tasty pies, which never last long.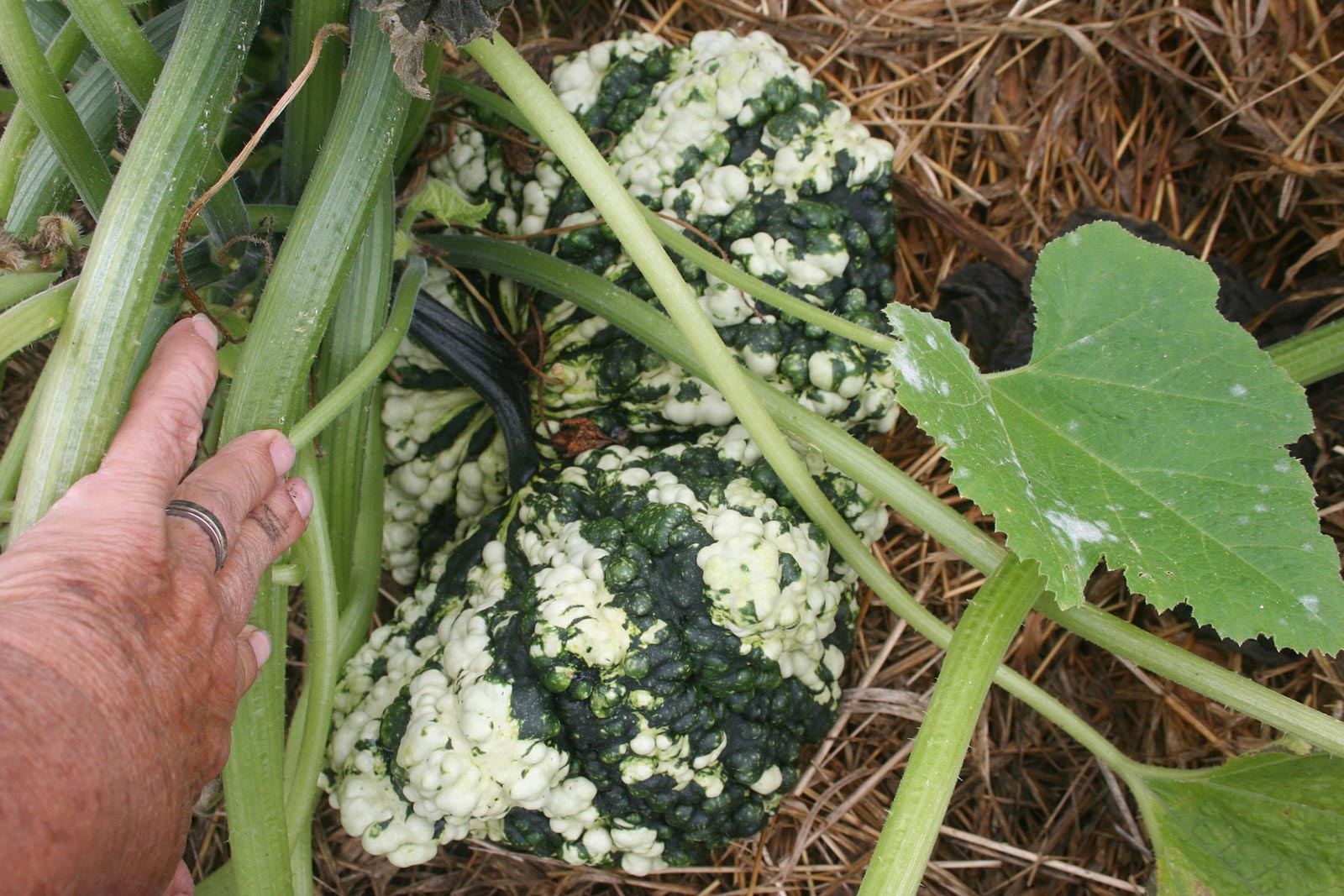 A new favorite is really a summer squash, a scallop called Striped French Mix (Patisson Strie Melange Squash). Of course you can eat them when small as tender, nutty flavored summer squash, which is where they shine. But those mature squash get huge! They nearly cover a chair seat. And they are so cool — the colors range from white with yellow stripes to green and white, gold, and nearly black. Most are also beautifully warted. They make such a pretty fall decoration and have hard skins so they keep well too. (I had to use a hatchet to open mine to get the seeds!) And as a bush squash, they don't take up much garden room either. They'll always be in our garden from now on. — Jackie