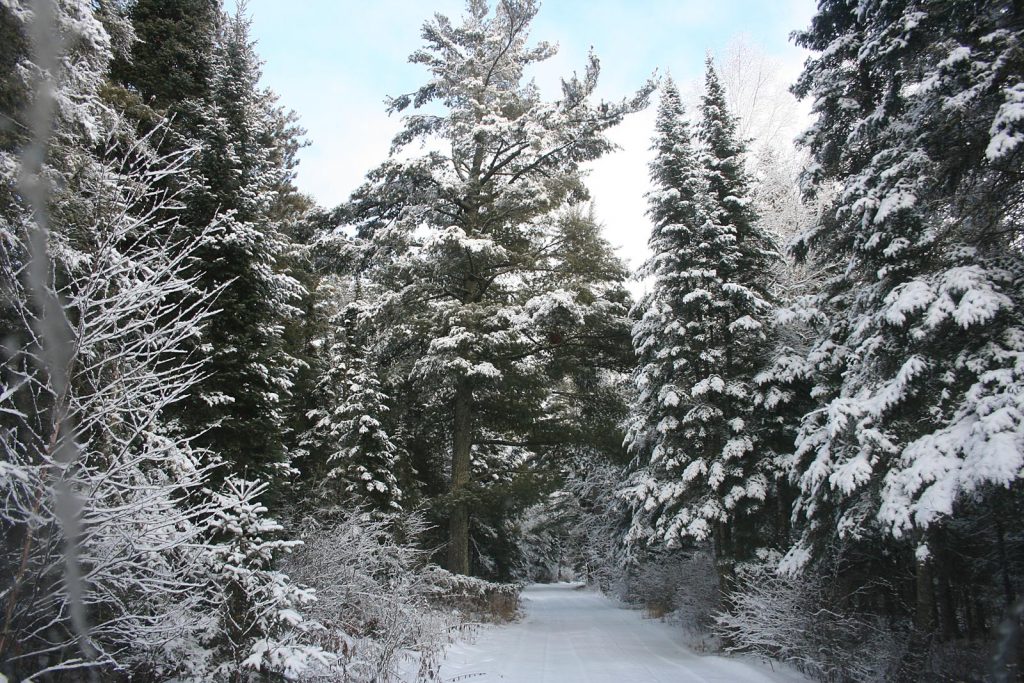 It's Christmas Eve here and it's so busy at this time of the year. Right now I've got our biggest Hopi Pale Grey squash in the oven baking as noholiday around here is complete without Will's favorite "pumpkin" pies. Really, no pumpkin comes close to the flavor of our good old Hopi squash! Then there are two apple pies and a cheesecake to whip up.
Luckily, a couple of days ago, Ashley and David showed up and Ashley helped me make a big batch of various Christmas cookies. So we've got Best Ever Spritzes, Apple Butter Bars, Peanut Butter Blossoms, Sour Cream Cut-Out cookies, and more. I'll be baking a nice ham and some potatoes au gratin and of course a green bean casserole, all courtesy of our garden and homestead — can't wait!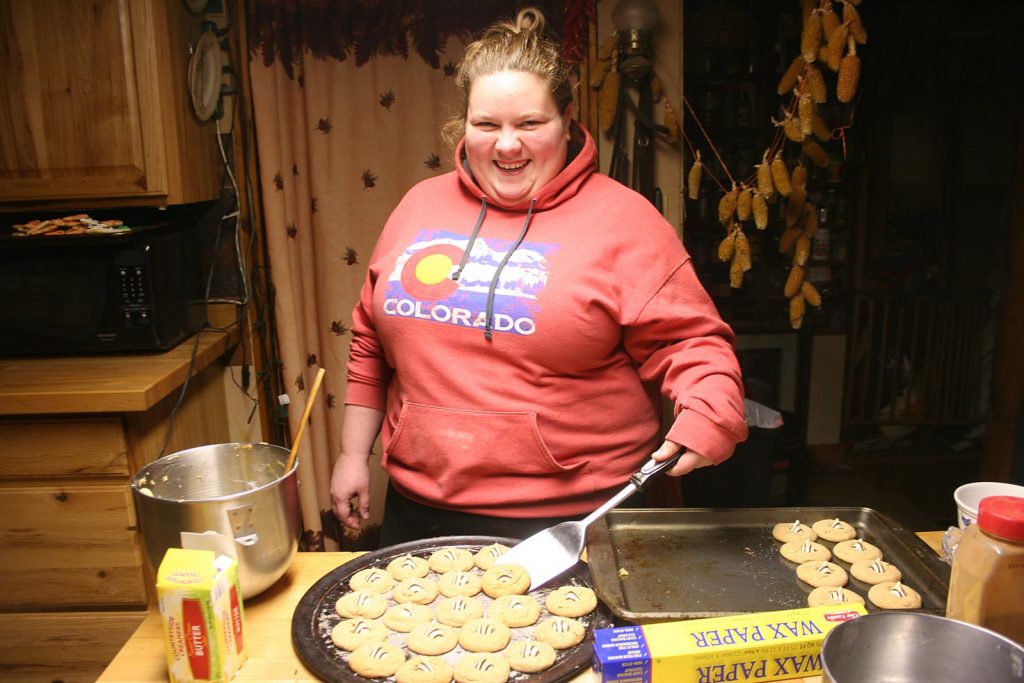 We'll have Javid, David, and Ashley for dinner, a gift exchange, and plenty of visiting. Our oldest son, Bill and his family will be up next weekend for a second "Christmas" as they spend Christmas Day with her parents. So we'll have a whole Christmas Week.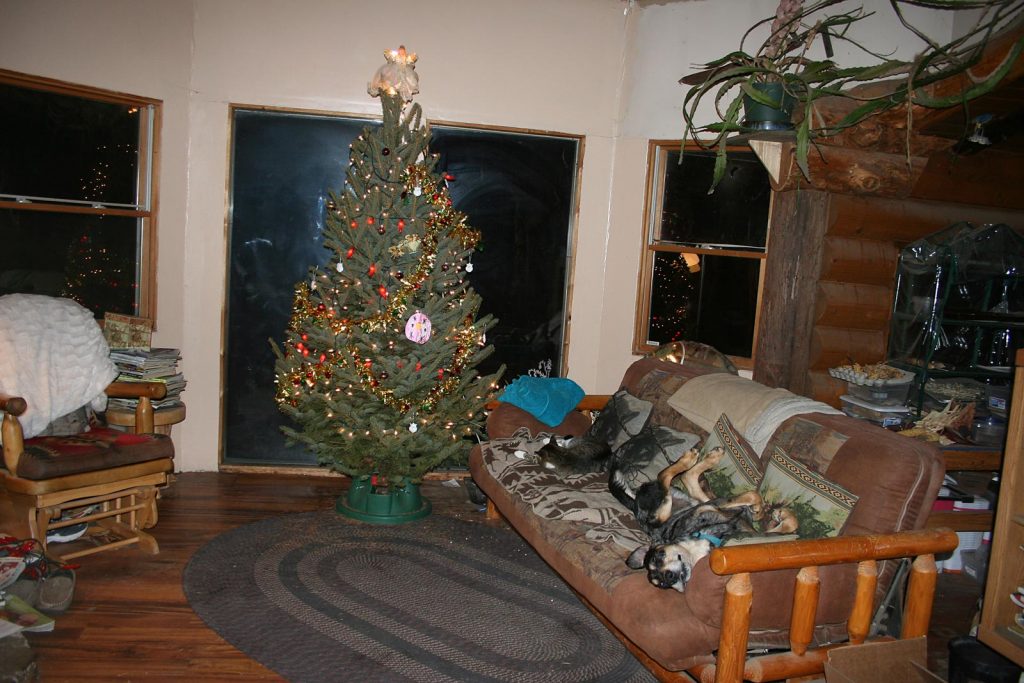 I have to laugh — we have our tree up and both Mittens and Hondo have taken to lying on the couch next to it. I think they, too, enjoy the pretty tree. (And the warmth from the wood stove right across the room from the couch!) We'll be sure to have a white Christmas as both yesterday and the day before, we had a beautiful, light snowfall with no wind at all. The light snowflakes are clinging to every twig, pine needle, and branch — very beautiful. Especially driving down our mile-long driveway. It's like driving through a Christmas card! We love it.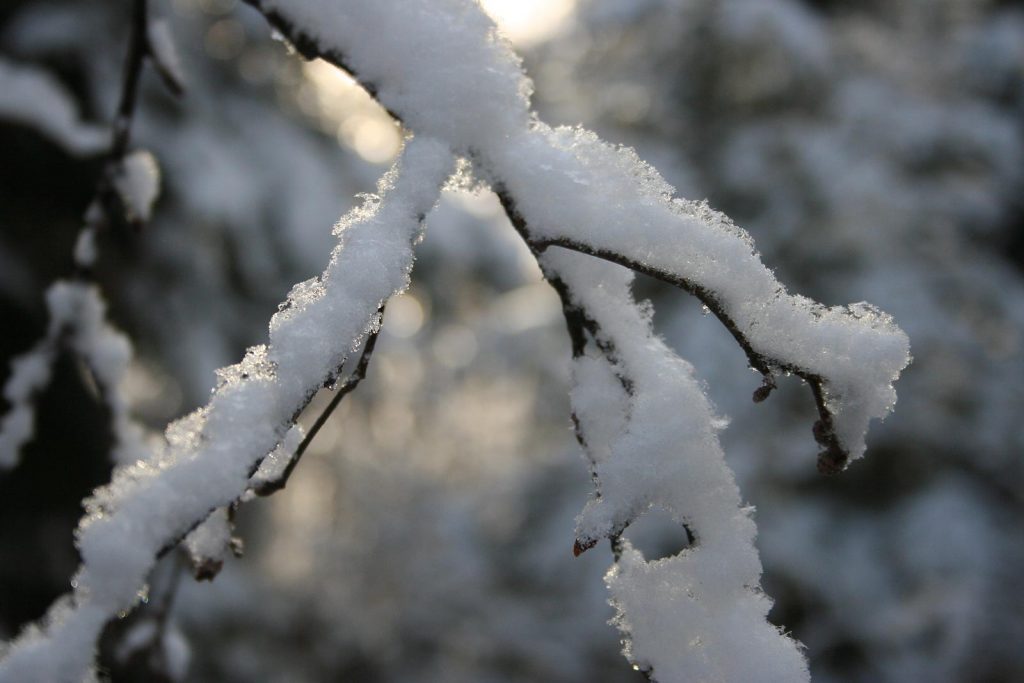 Will has the wiring all pulled into the house through the underground conduit as well as the water lines from the wood boiler. Right now he's out getting the combiner box hooked onto a post under the solar array. It won't be long at all before we start using six of those wonderful panels.
Merry Christmas and a very Happy Holidays to each and every one of you! — Jackie